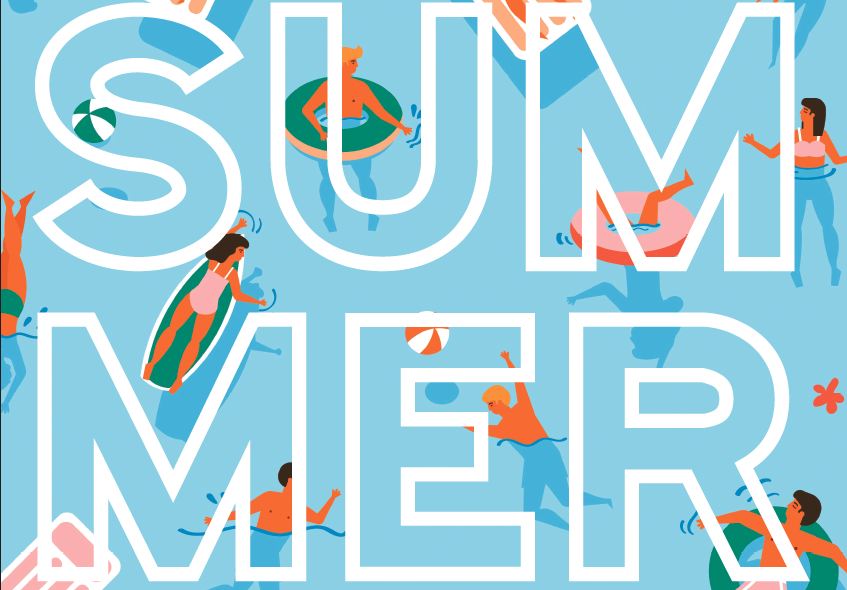 The Must-Have Toys of Summer 2020
(And the best places to take 'em.)
Your mission this summer: Spend as much time as possible playing outside in the sunshine. Without the usual slog of graduation parties, weddings, and other all-day commitments squeezing the next three months of your summer-weekend schedule, the time is right to seize the season your way. Our advice: Plan as many Up North adventures as possible.
Sure, you might need to splurge on a new piece of gear … or two … or six, but c'mon, it's practically a good deed, man. Investing in some new toys for yourself is actually a very impactful way to boost our region's economy whilst supporting your own health and well-being. (You can cite that fact for your spouse. You're welcome.) But you don't have to believe us. Take it from the local retailers who shared their picks for the must-have gear of summer 2020 — and the best destinations to use 'em.
Don Orr
Gear: Stop into Traverse City's Don Orr Ski n' Beach Haus (890 Munson Avenue) for the ParadisePad, an ideal piece of gear for a lengthy beach day with family or friends. This simple foam pad is 15 feet long and 5 feet wide, but it's capable of holding up to 1,800 pounds afloat (and doing so with more stability than any inflatable raft). Jeff Swanson, who owns Don Orr, says the pad is consistently one of the shop's most popular products in the summertime. It's priced at $549.
Here: Don Orr is located right across the street from the Traverse City State Park beach, making the "here" part of the equation, in this case, particularly easy. And in a summer where beachgoers will likely be weighing the competing impulses of wanting to cool off on hot days and wanting to stay as socially distant as possible from other people, the ParadisePad could prove to be an especially useful piece of equipment for treks to those busier beaches around the region. Rather than trying to find a spot in the sand to call your own, take the pad out into the water and create a floating oasis where you and your crew can enjoy one another's company without worrying about the summer crowds. It's almost like spending a day on a boat — minus the hefty price tag of an actual boat.
Crystal River Outfitters
Gear: The Crystal River Outfitters Recreational District in Glen Arbor (6249 River Road) is the perfect spot to stock up on gear for a summertime adventure. Home to Crystal River Outfitters, The Cyclery, Coastal, and M22's Glen Arbor location, the Recreational District offers everything from kayaks to paddleboards to bicycles to apparel. For your next summer expedition, Katy Wiesen — co-owner of the Crystal River Outfitters Recreational District — recommends the Yeti Rambler Bottle Sling Large, available for $39.99 at both M22 Glen Arbor and Coastal. The sling is perfect for transporting a large bottle of water — or maybe something a little stronger — on hikes, bike rides, canoe trips, and more. Keeping your beverage of choice cool and secure outdoors has never been so easy.
Here: Wiesen has an idea for your next trek, completely built around the Yeti Rambler Bottle Sling. While you're visiting the Crystal River Outfitters Recreational District, she recommends renting a bike for the day at The Cyclery and picking up a bottle of M22 wine. Stow the wine in your bottle sling, climb onto the bike, pick up takeout from a local Glen Arbor restaurant — the beloved Art's Tavern is less than a quarter-mile down the road — and then hop on the nearby Sleeping Bear Heritage Trail for a bike ride capped off with a world-class picnic and a well-deserved glass of your favorite white or red.
Backcountry North
Gear: Stand-up paddleboarding has been all the rage in northern Michigan for several years now, but what about stand-up pedal boarding? Traverse City's Backcountry North is offering just that in the form of the Hobie Mirage Eclipse, an innovative cross between a paddleboard, a bicycle, and an elliptical. Use the pedals on the board to activate a powerful fin propulsion system that will push you through the water faster than even the fastest stand-up paddleboarder can go. Small levers on the handlebars make steering easy, and the width of the board holds it stable — even on wavier days or with a dog riding along. Backcountry carries both a 10.5-foot version ($1,799) and a 12-foot design ($1,899) at each of its Traverse City stores (2820 US-31 South; 227 East Front Street). The business is also currently offering free no-contact kayak and paddleboard delivery throughout much of Michigan.
Here: Where should your first pedal boarding extravaganza take place? Backcountry Co-owner Stephen Kosinski recommends the "sandy, swimmable Haserot Beach on Old Mission Peninsula," which he says tends to be largely insulated from Grand Traverse County's summer breezes. The result is a tranquil spot with calm conditions and terrific views – a great spot for a day on a pedal or paddleboard, in other words. If you're feeling particularly adventurous, Kosinski says you might embark toward the big water, round Leffingwell Point, and head north in search of the Metropolis, a shipwreck of a 125-foot schooner that went down in shallow water in 1886. The extra speed and power of the Mirage Eclipse even makes a ride all the way up to Old Mission Lighthouse doable.
The Outfitter of Harbor Springs
Gear: If you're in the market for a state-of-the-art kayak, head to The Outfitter of Harbor Springs (153 East Main Street). In particular, co-owner Josh Baker likes the Hobie MiraPro Pro Angler 14 Fishing Kayak, which retails at $4,799. The kayak comes equipped with a similar pedal fin propulsion system to Hobie's stand-up pedalboards and pairs it with an elevated vantage seat, six horizontal rod lockers, built-in tackle compartments (with enough tackle storage "to empty a store," according to Hobie), and even a stable non-skid deck for standing up and sight fishing. It's essentially a full-bodied fishing boat in kayak form – perfect for anglers who want to turn their fishing outings into quieter, stealthier, and more physically demanding adventures.

Here: The Outfitter is located just a couple blocks from the shores of Little Traverse Bay. Baker recommends launching your new MiraPro Angler 14 at the nearby harbor and fishing for bass along the shoreline or perhaps heading deeper into the bay in search of lake trout or salmon. Of course, if you've got a personal favorite fishing destination elsewhere, it's easy to adapt the Angler 14 to suit the environment. "On inland lakes, you can quickly and quietly get to the marshy edges or hit the deep holes," Baker says. "And if you want to go float a stream, pull the pedals out and use the paddle or even a push pole."
Suttons Bay Bikes
Gear: Whether your preference tilts toward fast-paced road biking or rough and rugged trail riding, northern Michigan is a cyclist's paradise, with plenty of two-wheel adventures waiting just outside the door. Unlock all this biking potential with a trip to Suttons Bay Bikes (318 St Joseph Street). According to Nick Wierzba, who owns the bike shop, a constant bestseller is the Norco Fluid HT 1, an impressive mountain bike with a lightweight aluminum frame and a design perfectly suited to hilly trails. Riders will enjoy powerful pedaling, top-notch traction for uphill climbs, and nuanced control for thrilling downhill dives.
Here: The Norco Fluid HT 1 is the type of mountain bike built for a flow-style trail – a type of biking trail that the Mountain Bicycling Association defines as "a terrain-induced roller coaster experience." Fortunately, Leelanau County got Michigan's first flow-style trail north of Grand Rapids in 2018, inside the 721-acre Palmer Woods Forest Reserve. The Palmer Woods Trail is a 30-minute drive from Suttons Bay Bikes, but Wierzba says it's worth the trip. The trail's banked turns, jumps, and thrilling terrain would be enjoyable aboard any well-built mountain bike, but the Norco Fluid is ideally suited. "This bike helps to tackle these jumps and bumps with its wider tires and longer travel suspension," Wierzba said. Cyclists are welcome to test one out at Suttons Bay Bikes.
Bearcub Outfitters
Gear: Looking to take a load off and enjoy some lazy summer afternoon relaxation? Swing by Petoskey's Bearcub Outfitters (321 E Lake St.) and pick up the ENO Double Nest Hammock, priced at $69.99. Big enough for two but still easy to bundle up and stuff into a travel-sized compression sack, this hammock is durable, breathable, fast-drying, easy to set up, available in a slew of colors, and most of all, comfortable! Whether you're planning a camping trip or setting up a spot in the backyard for some summer reading, the ENO Double Nest is the perfect hammock for the job.
Here: We asked the folks at Bearcub Outfitters where to take the ENO Double Nest Hammock for a maiden voyage, and they had just the place(s!): a trio of new hammock lounges dotted along the Little Traverse Wheelway. There are currently three such lounges, at Magnus Park, Mineral Well Park, and Bayfront Park, respectively. All three are a short walk or bike ride from Bearcub's front door, and all three offer wonderful views of Little Traverse Bay and crisp, refreshing bayside breezes.
Trending
Goliath Brewing Co.'s Scorpius Morchella
There's not a lot we don't like about Iowa's Topping Goliath Brewing Co. Purposely founded in th...
Read More >>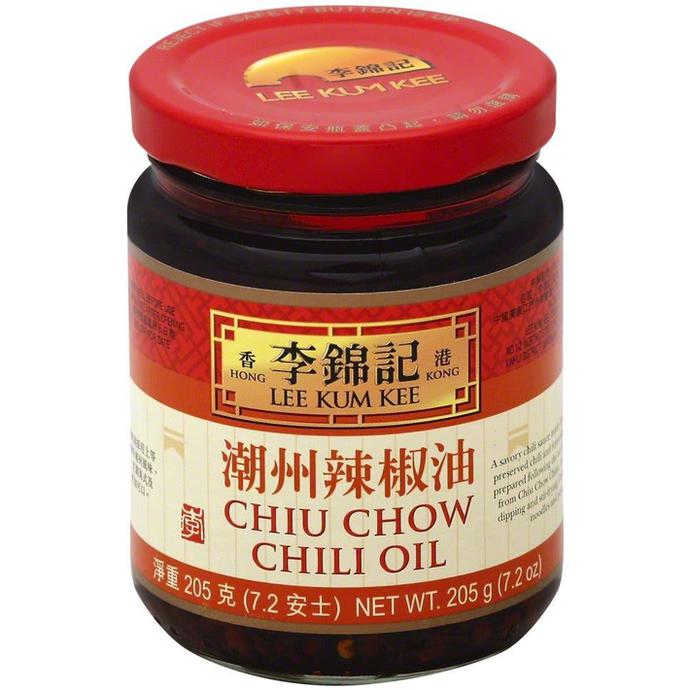 Chefs' Secret Weapons
My own "secret weapon" is a birthday gift I received from my husband some time ago (after several hints had be...
Read More >>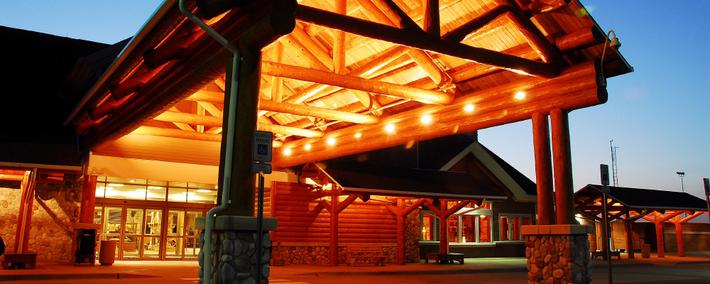 Where to Eat this Spring
Please be seated for these abbreviated versions of the restaurant profiles we've featured since our last Restaurant ...
Read More >>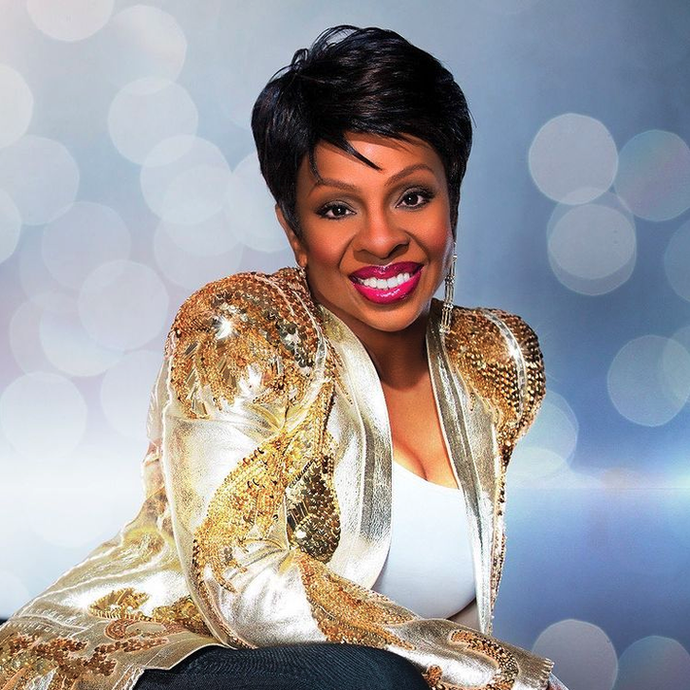 Live and In-Person Performances at GLCFA are Back — and Big
In the good old summertime, people used to gather, enjoy one another's company, and do things. One of the things the...
Read More >>
↑