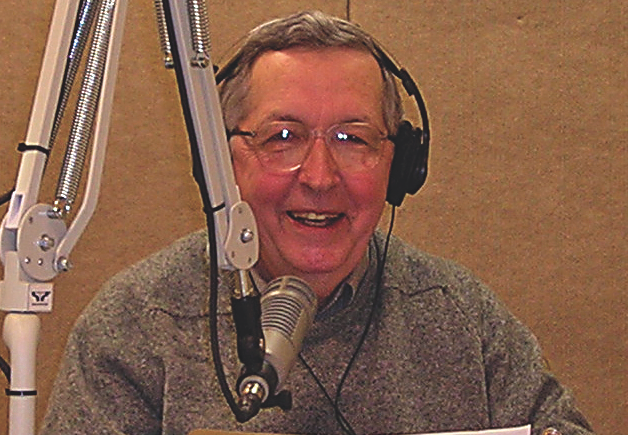 The (Not So) Nutty Professor
Michael Sheehan, a former English professor, has carved out a second career through his local radio show, "Words to the Wise"
It could be the setup for a corny joke: A former monk, an English professor and an advocate for senior citizens walks into a radio station.
It's a joke that only word geeks attached to a long-running radio show would get.
"Words to the Wise" focuses on the foibles of the English language. It is co-hosted by former monk Michael J. Sheehan, who is also an English professor and member of the state Commission on Services to the Aging.
Affectionately known as "The Professor," Sheehan has co-hosted the show with NewsTalk 580 WTCM morning host Ron Jolly for more than 16 years, for some 815 shows, airing each Tuesday at 9am.
It's believed to be the only word-oriented show on commercial AM radio in the country, though there are similar shows on public radio, according to Sheehan.
Each Tuesday, for just less than an hour, callers light up the radio station's switchboard to ask questions about quirks in the English language.
"Why do I park on a driveway, but drive on a parkway?"
"Where did the phrase 'the whole nine yards' come from?
"Why is there a p in pneumonia?"
And the most common question he gets: "Do I use affect or effect?"
These questions and more are usually answered on the spot by Sheehan, who taught English for 26 years in the City Colleges of Chicago.
Sometimes he'll have to do some research and bring the answer back to listeners the following week.
"Tuesday from nine to 10am is the highlight of my week on the radio," said Jolly, who has been on air in the 7am-10am time slot since 1995.
"I become a listener and understand why so many people look forward to the prof's program. He has a terrific sense of humor, a vast knowledge of English, Latin and language history, and a photographic memory," he said. "His golf game could use some help."
So what makes the show so popular?
"Insecurity," said Sheehan, who lives in Cedar with his wife Dona. "People want to know if they're saying the word right; using it right."
The radio show draws phone calls from listeners all over the WTCM broadcast area, who sometimes recognize him when he talks.
"I was walking through Munson [Medical Center] recently and talking with my wife," Sheehan said. "All the sudden a nurse stopped me. 'I recognize your voice,' she said. 'I love your show.'"
Sheehan is the author of several books on language and is working on the third edition of his dictionary, The Word Parts Dictionary, first published in 2000. He also has a language-related blog – verbmall.blogspot.com- that he updates regularly.
The 78-year-old grew up in Chicago reading the city's vibrant newspapers of the 1950s and '60s. It was the glory days of such Chicago-based writers as Mike Royko and Studs Terkel. At the age of 14, Sheehan joined the Order of St. Augustine. After 13 years as a monk, he was ordained as a priest in 1965.
Chicago in the 1960s was a turbulent cauldron of social change. In 1966, when Dr. Martin Luther King Jr. led a group of marchers into the all-white housing areas near Marquette Park, Sheehan was one of the marchers.
A crowd of some 4,000 Marquette Park residents gathered to watch the march and jeer, some throwing bottle, bricks and rocks at the marchers.
"I didn't walk alongside Dr. King, but I was part of the march," Sheehan said.
Church officials did not look kindly on Sheehan's social activism and assigned him to a mostly black parish. After serving for another year or so he made a career shift.
"I left the order in 1967 because of the racism and sexism I had to deal with," he said.
Sheehan soon landed a job teaching English at the City Colleges of Chicago's Olive-Harvey College on the city's south side.
"It's a blue-collar community with a Sherwin-Williams paint plant, the Ford plant, other factories," said Sheehan, who taught grammar and Shakespeare along with basic English classes.
Sheehan, who retired in 1994, has been married four times, losing two previous wives to cancer. He and Dona, an artist, searched the nation for the perfect retirement spot.
"We looked at Amherst, Mass., Park City, Utah and all over, but settled on Leelanau County," he said.
They live quietly near Cedar, along with their 130-pound Bouvier des Flandres, Boo, whose formal moniker is Bucephalus, named after the prized horse of Alexander the Great.
In retirement, Sheehan quickly went to work looking for something besides his golf game to keep him busy. He soon got involved in myriad issues important to senior citizens. Recognizing his service on the local level, Gov. Jennifer Granholm appointed him to the state commission on services to the aging. He was reappointed by Gov. Rick Snyder.
"It's very satisfying," said Sheehan, whose job it is on the 15-member panel to give final approval to the senior citizens budget, involving $101 million a year.
"Region 19, our 10-county region, gets $14 million of that," he said.
He's able to schedule those duties around the radio show, which imparts knowledge not only to listeners, but to his co-host, too.
"He's been a great friend and radio partner," said Jolly, who says he's "learned a lot from him."
"Like the 'T' in often should not be pronounced and you 'take' something with you, but you 'bring' something home," Jolly said. "There are a lot of awful puns out there."
Exemplifying how much language means to him, Sheehan signs off each show with a nugget of wordy wisdom for listeners:
"The limits of my language are the limits of my world."
Trending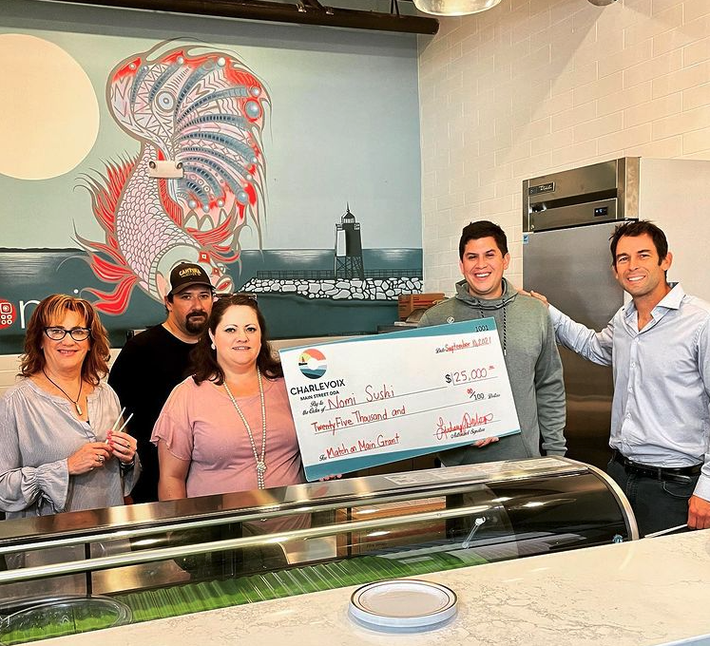 Big Boost for NoMi Sushi
Typically, restaurants don't begin earning money until after they've opened. NoMiSushi, which opened up earlie...
Read More >>
The Unfriendly Skies
A woman on a Southwest Airlines flight refuses to fasten her seat belt or put on her mask. The video, taken by another pas...
Read More >>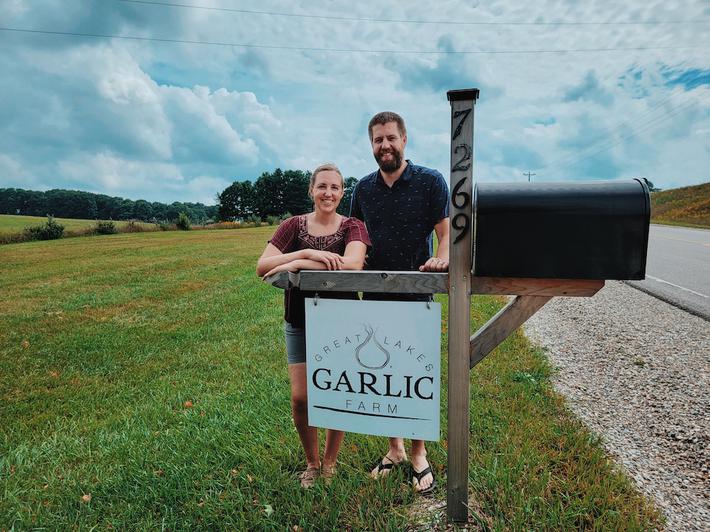 A Matter of Life & Breath
When it comes to cooking, you'll be hard-pressed to find anyone opposed to throwing in a few extra cloves of garlic. Human...
Read More >>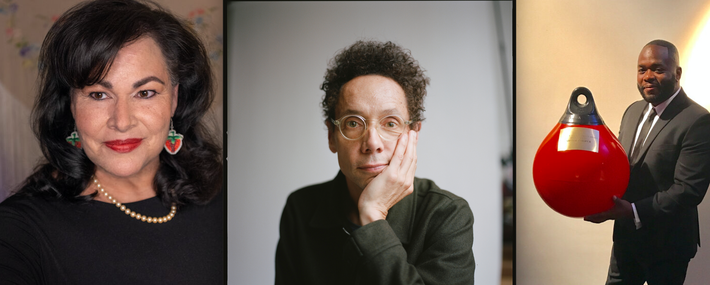 Read 'Em and Meet
Bibliophiles rejoice: The Harbor Springs Festival of the Book is returning Sept. 23–25, with a slate of authors, in-...
Read More >>
↑