Puppet Master Darci Lynne Farmer
America's Got Talent Winner to take the stage at Cherry Fest
A singing female rabbit, a mouse from Motown (who has a crush on Mel B., aka Scary Spice, from '90s girl group the Spice Girls), a granny carrying a torch for Simon Cowell, and a yodeling cowgirl.

These are just a few of the characters that follow 13-year-old ventriloquist Darci Lynne Farmer around as she takes her talkative talents to new audiences nationwide.
Farmer's career — a surprising one in general, not to mention for a teenager — got jumpstarted in a big way when she won season 12 (2017) of the NBC competition series America's Got Talent (AGT).

"I'd watched AGT for years before I got to be on it, and I'd seen that two ventriloquists had won, so I thought, well, maybe I have a chance!" Farmer said.
GLAMOUR SHOTS
Farmer not only had a chance, she got fast-tracked after her first performance on the first episode of season 12. After she did a routine with her rabbit puppet in which the puppet sang George Gershwin's song "Summertime," AGT judge Mel B. pressed her Golden Buzzer, which locks in a contestant's place on the show's quarterfinals.

Her second performance with her Motown mouse puppet snagged her a standing ovation (even from notoriously prickly judge Simon Cowell). Her semifinals performance featured the granny puppet (Edna Doorknocker) flirting with Cowell, while her finals performance brought together two of her puppets and secured her win — and an award of $1 million and a headlining gig at Planet Hollywood in Las Vegas.
Since then, she's appeared on A Very Pentatonix Christmas, The Nickelodeon Kids Choice Awards, Little Big Shots, and The Ellen DeGeneres Show. She's also performed at Madison Square Garden and at Caesar's Palace in Las Vegas with Fergie.

It's all been a real shot of glamour for a girl who became interested in puppeteering while on an educational trip.

PUPPET INSPIRATION
"I was traveling for a pageant (the International Cinderella Scholarship Program) with another girl, Laryssa Bonacquisti, who did ventriloquism, and I was just so obsessed with what she was doing, I thought it was so cool," Farmer said. (Bonacquisti is currently Miss Louisiana, and still performs as a ventriloquist.)

At the age of 10, she asked her parents if she could get a puppet, and they found one on eBay. That puppet would become Farmer's first ventriloquism partner.

"She had blonde hair — and she didn't have a neck," Farmer said with a laugh. "I called her Katie. I still have her, but we recently gave her a makeover — now she has red hair."

She started practicing in her mirror, eventually entering local, then regional talent shows, often commenting that she wanted to "help keep the art of ventriloquism alive."

Farmer doesn't only speak through her puppets, although that would be impressive enough. She also sings, a skill few ventriloquists can effectively master.

NATIONAL TOUR
"When I decided to audition for AGT, I was originally going to have one of my puppets sing opera," Farmer explained. "I had to send in a video of what I was going to perform, so I learned the opera song fast, like in two days, and sent the video in."

But at the last minute, Farmer changed her mind, and that might have been what helped her secure her initial win.

"Just a week before I was going to be on the show, we thought maybe we should do a different song," she said. "My dad had always sung 'Summertime' to me, so we decided to change it to that." The crowd, recognizing the song and Farmer's undeniable talents, went wild.

This summer, Farmer is on tour across the U.S., with live show dates scheduled from now through mid-January 2019. She likely isn't lonely though; she brings along four of her puppet partners to each of her "Darci Lynne and Friends" shows. Each show follows a similar routine, adjusted slightly to accommodate each new location.

It's definitely been a whirlwind for the young ventriloquist. When asked, Farmer wasn't quite sure if she'd been to the state of Michigan yet.

"I … just don't know," she said. "But I'm looking forward to it. Everywhere I go people are so kind and nice and welcoming, and I'm sure it will be the same there."

"Ventriloquism is really fun to do, and also the people love it. It makes them happy and makes them laugh, and that's what this is all about."

See Darci Lynne and Friends
Farmer and puppets will perform July 7 the Pepsi Bay Side Music Stage at the 2018 Traverse City National Cherry Festival. The show, slated for 6pm to 10:30pm will also feature special guests Pelican212, an all-kid horn band. For tickets and more information, visit cherryfestival.org.
Trending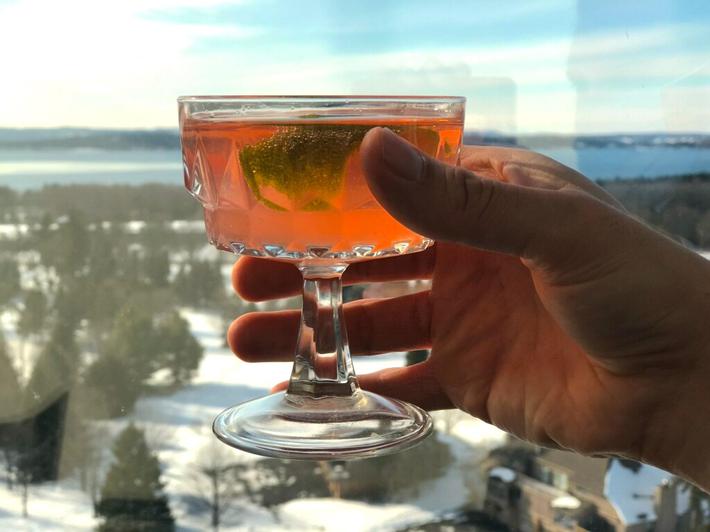 Tiny Pink Bubbles
Hey, ladies, do we have the pink drink for you: Aerie's Tiny Pink Bubbles. With a taste and body as delicious as its...
Read More >>
The Power of Our Example
Every new president faces a daunting array of problems, but 2021 will go down in the history books: Our country is under s...
Read More >>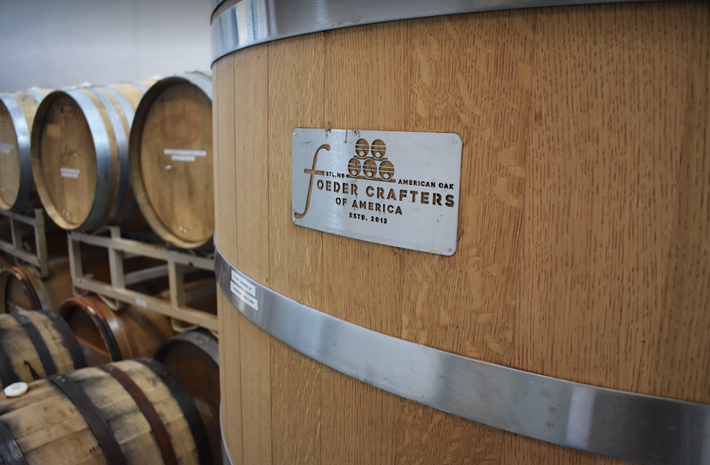 Getting Wild with the Foeder
Drinkers with a discerning eye may have noticed a couple interesting-looking wooden containers in the back of Traverse Cit...
Read More >>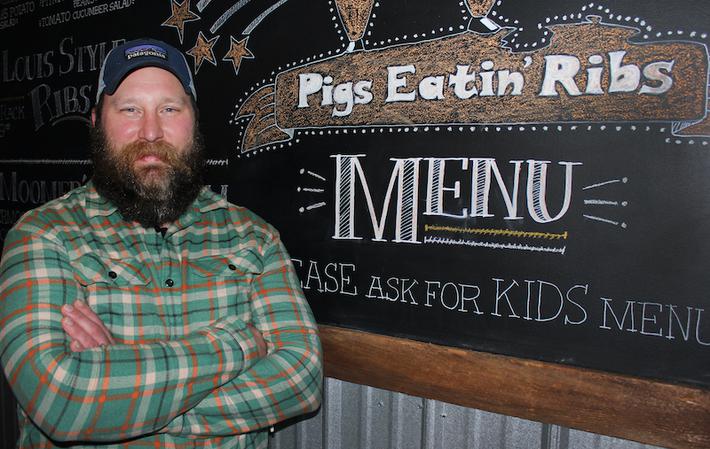 Charlevoix's Pigs Eatin' Ribs
By 2008, Charlevoix Chef Adam Kline had seen and tasted enough. The Northern Michigan food scene had stagnated, he said, i...
Read More >>
↑