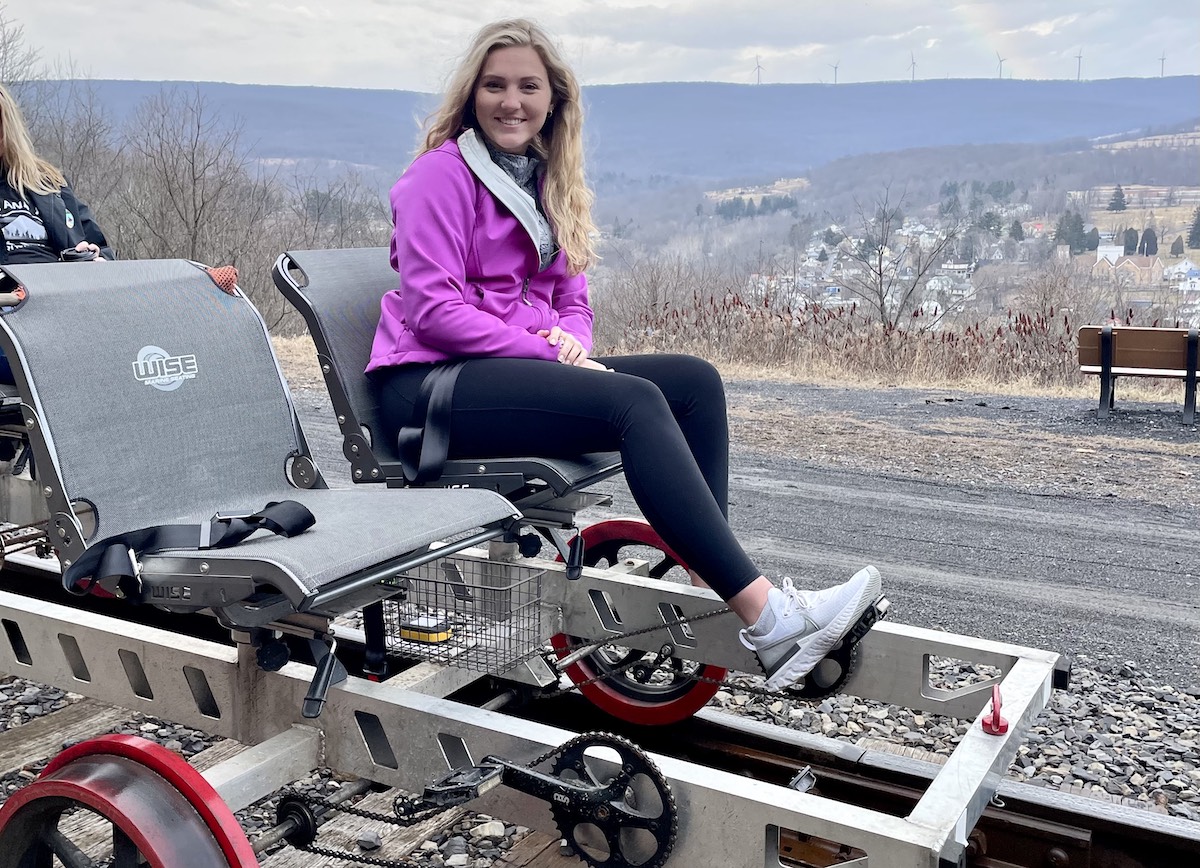 The Right Side of the Tracks
New rail bike business, Wheels on Rails, to open in Grawn this spring
In a different timeline, Macie Hefron would be studying to be a lawyer right now. Instead, due to the COVID-induced extension of a summer job in college, the Midwest is on the cusp of having its first rail bike operator right here in northern Michigan. Hefron, 22, is the driving force behind Wheels on Rails, set to open in May, and she says none of this would have been possible without a college job with the rail division of the Michigan Department of Transportation (MDOT).
Hefron was studying for the LSAT when she took the MDOT job, which she says didn't initially seem like a fit. "I never saw myself doing this, but I was like, 'just let me take this leap of faith and try this job out,'" Hefron says. "And honestly, the minute I walked in, I felt so welcomed, and I learned so much so fast."
From Tracks to Trails
As a student assistant rapidly learning to love the railroad, Hefron was in the field doing track inspections and working on legal agreements, which gave her a unique view of what was going on on the tracks.
That job was initially supposed to be a summer gig, as Hefron was going to college in Jackson and the job was in Lansing. A 90-minute round-trip is fairly prohibitive when you're a full-time student, no matter how much you love the rails, but because of the pandemic, Hefron was allowed to work remotely "throughout my entire college journey, which was just so special. I worked throughout all of college and came to have more and more passion for the railroad through my position there," she says.
Along the way, Hefron also took a tour with a rail bike operator in Maryland while on vacation and started to think this was something she could bring back to Michigan. Unfortunately, since rail biking was a new type of business without any precedent to point to, it was an uphill battle on every front.
"I started getting my idea out there, asking different railroads, and they were like, no. No. Every single place was a no. Even the insurance companies were all nos. Everything was a 'no, this isn't going to work,'" Hefron says. "But I have a huge passion for this. And if it's happening elsewhere, it can happen here no matter what."
The door first cracked open a little bit in late 2021. "I got my first yes about a year and a half ago after talking the railroad into it for almost a year straight. I pretty much blew up their email every day," Hefron jokes. "I was just really persistent with my emails and my phone calls, and, of course, the railroad got really annoyed—but looking back they laugh about it. If it weren't for that, I don't think I would have gotten the yes."
After that came convincing MDOT (she's since left her role there), which required the help of then-State Senator Wayne Schmidt. Hefron says Schmidt caught the vision and the passion for the project, and a few weeks later, he called her to say a legal agreement was incoming. After that, Wheels on Rails started rolling.
The Bike Route
Located along a stretch of unused train tracks in Grawn, Wheels on Rails is one part bike tour, one part train ride. (It's also most definitely not a pedal pub, which we'll get into later.) Attendees can climb aboard a two-person or a four-person rail bike, and over the course of an hour, take a self-propelled guided tour down a three-mile stretch of track and back again.
One of the best parts of rail biking, according to Hefron, is its inclusivity, especially for families. Not everyone can spend hours walking a golf course, go ziplining, or crash through waves on a boat or jetski, but people of all ages can participate in a rail bike tour. "That's what I'm really setting in stone—anyone and everyone can do this regardless of limitations. Not a lot of activities offer that," Hefron says.
That inclusivity extends to the bike construction and the pedal power as well. "There's a lot of engineering that goes along with [the bikes]. They have special railroad wheels, and they're made out of aluminum, [so] it's kind of like a recumbent bike where you sit back and pedal," Hefron says.
She explains that between the lightweight bikes and the flat track riders will travel along, the human power required is quite minimal. "Not everyone has to pedal," Hefron adds. "Only one person really has to get the bike going." (It's certainly not a bullet-train-speed race along the rails; bikes will travel no more than 10-15 miles per hour, and there are tour guides at the front and back of every group.)
Trips will depart from Wheels on Rails' home base along US-31 (across from Rico's Cafe) and travel east through the forest, with just two road crossings along the way. "We get to see some really awesome spring-fed creeks that are really clear, we get to go under the main bridge [beneath US-37] … it's a really, really pretty area. It's really the definition of Up North, honestly."
The track then travels through more forest alongside Hoosier Valley Road, and the tour ends where the track meets Beitner Road.
Gathering Momentum
So far, thanks largely to the unique nature of a rail bike tour—when it opens, Wheels on Rails will be the only rail bike location between Pennsylvania and Colorado—bookings have been steadily growing. Family trips, tour buses, and bachelorette parties all have scheduled tours, with interest coming from customers thousands of miles away.
"I had someone call from Washington, and I had a lady call yesterday from California," Hefron says. "A lot of people are coming because they already had family vacations planned, but more so because it's a brand-new business coming to the state. People are so excited about it."
Unlike most other Traverse City area attractions, Wheels on Rails is going to be strictly alcohol free. There's a number of reasons for this, not the least of them being their location. "It's state-owned land on a federal line; we are not allowed to have alcohol," Hefron says. "I think this is going to be a benefit—there's so many other activities that have alcohol, so being able to be a completely sober activity for families, I think it's going to be good."
And even though there's no steering involved, don't assume you can pre-game before your tour. "We do have the right to kick people off if they come drunk," Hefron tells us.
While the first season has yet to begin, based on the initial interest, Hefron admits she's already looking at expanding. "I've gotten a few calls from people I used to work with or people that love trains in the state of Michigan, so people are wanting me to start expanding. One of the lines was down in Grand Rapids, and another one was down in Detroit, but I'm also looking out of state as well. But I will always say Traverse City is like my baby because I've grown it from the ground up."
More Rail Trails
While few actual railroads still operate in northern Michigan, there are plenty of former railroad lines that have been converted to trails. According to railstotrails.org, Michigan has nearly 2,500 miles of rail trails, including these popular spots:
The Leelanau Trail, a 17-mile trail connecting Suttons Bay with Traverse City, was originally used for the Traverse City, Leelanau, and Manistique Railroad that briefly connected Northport to the U.P. by ferry.
The Betsie Valley Trail, a 22-mile trail connecting Thompsonville with Beulah, was once part of the Ann Arbor Railroad.
The Little Traverse Wheelway, a 27-mile trail connecting Charlevoix with Harbor Springs, was a segment of the Grand Rapids and Indiana Railroad.
The North Western State Trail, a 32-mile trail connecting Petoskey and Mackinaw City, was also once part of the Grand Rapids and Indiana Railroad known as "The Fishing Line."
The North Central State Trail, a 62-mile trail between Gaylord and Mackinaw City, originally served as a section of the Central Michigan Railroad.
Trending
Pronouns 101
My first assignment in an online graduate-level class was to provide information about my background, including my pronoun...
Read More >>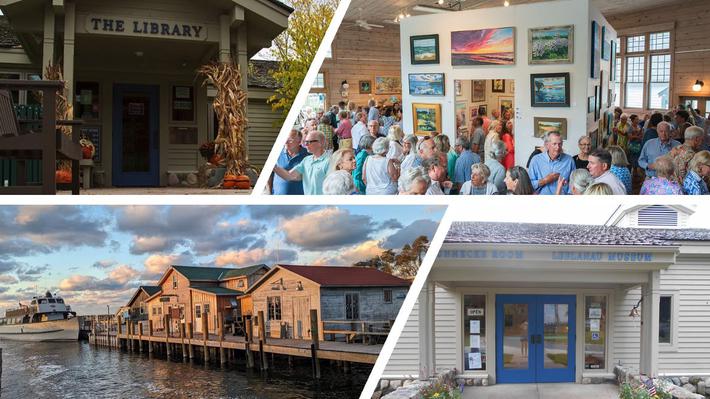 Collaboration Is the Name of the Game
How long does it take to create a cultural center? As few as three years, or as many as 170. Sometimes both. The organiza...
Read More >>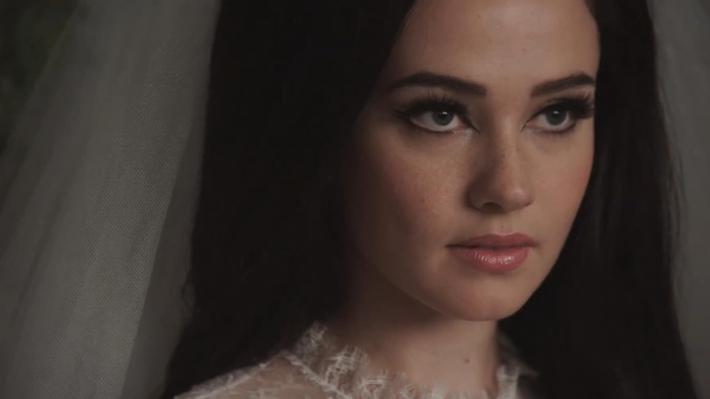 Film Review: Priscilla
While you will certainly be mesmerized by the haunting lead performance from newcomer Cailee Spaeny—and be impressed...
Read More >>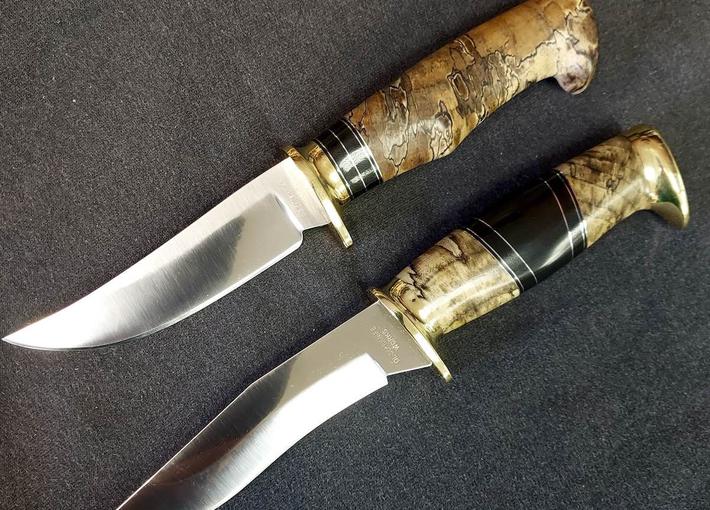 Bespoke Blades
What do you do with a battered ice skate, an old rubber puck, a cracked hockey stick, and a gob of tape? Pitch 'em, ...
Read More >>