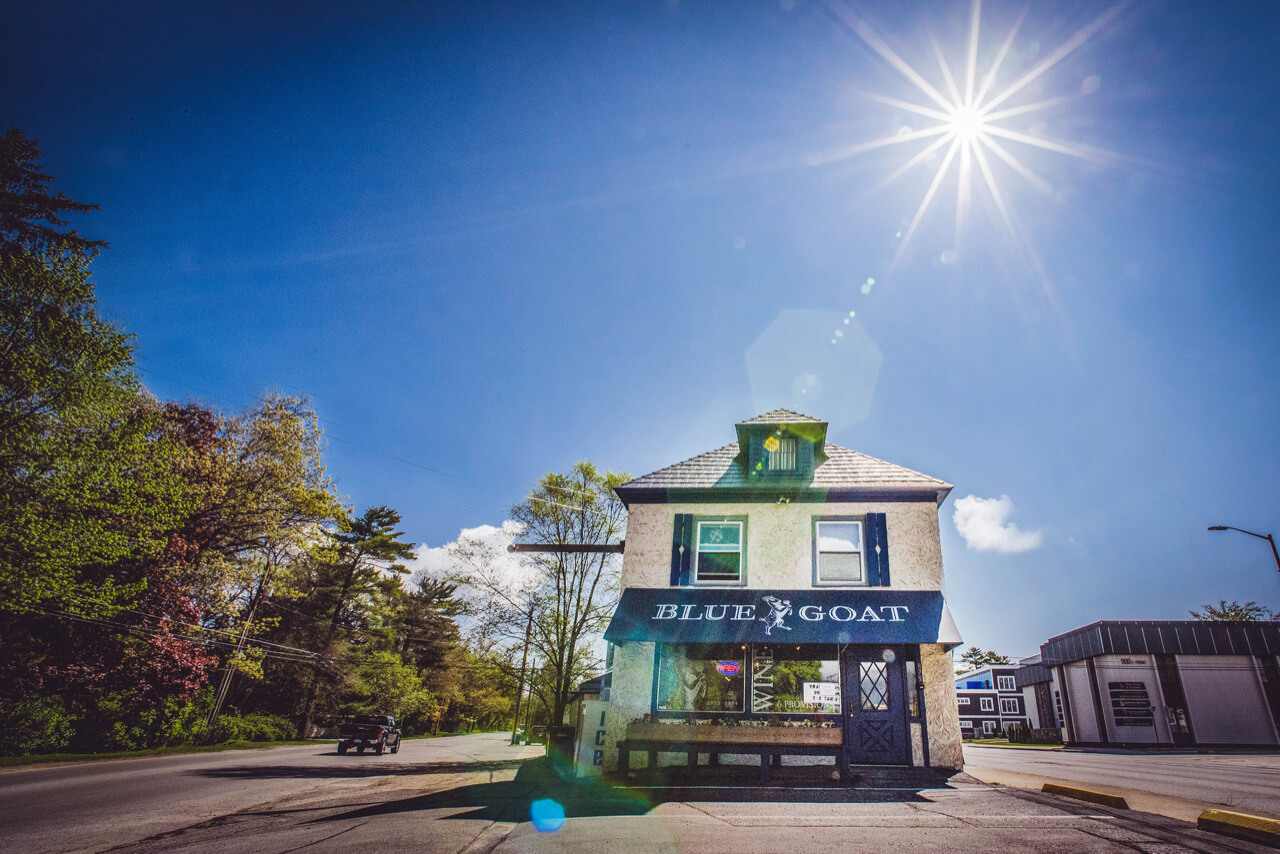 The Right Wine, Right Now
Our trio of wine experts direct your palette and pocketbook, and arm you for your next wise wine buy.
What's the best wine to drink in the fall? How can you get the most bang for your buck at the local wine shop? What trends or challenges are currently shaping the world of wine? Northern Expresstapped three wine experts to find out what's tasty, trending (and a steal!) locally and internationally, which varietal is making a major comeback, and why canned wine is cooler than your average wine connoisseurs might think.

OUR EXPERTS
Our makeshift panel of wine experts includes three certified sommeliers from different segments of the Michigan wine industry. Ryan Rozycki is the sommelier at Traverse City's Blue Goat Wine Shop. Travis Tache serves the northern Michigan region as part of Woodberry Wine, a well-regarded wine distributor. Finally, Cortney Casey is one-half of the husband-and-wife duo that runs Michigan By The Bottle — which is both a website "devoted to exploring Michigan wine" and a series of three tasting rooms in the Detroit area.

Here's what they had to tell us:

Fall is the ideal season for drinking Michigan red wines.

As summer ends and winter approaches, most wine drinkers start moving away from white wines or rosés and toward more full-bodied reds. Autumn, the in-between, is the perfect time to enjoy a Michigan red.

"It's a common syndrome for people to brush off Michigan red wines and say that they don't like them, that they're too thin, that they're too light," Tache said. "But the types of really aromatic, delicate red wines that grow well here — pinot noir or cabernet franc, especially — are kind of perfect for this time of year. When it's February, and it's 30 degrees below zero outside, you are probably going to want something really robust, like your California cabernet or something from Bordeaux. But this time of year is a really beautiful transition. It's not freezing out, but it's also not 80 degrees. So, something that fits in between the whites or rosés and the full-bodied reds is a good bet. That's when I generally see northern Michigan reds thrive."

The wine trend of the year? "Wines that are the wrong color."

Rozycki is in the process of planning a wine tasting event at Blue Goat that spotlights what he sees as the wine trend of the year: "Wines that are the wrong color" — aka wines made from red wine grapes that appear white.

"Contrary to popular belief, the juice from a straight red grape is actually not going to be red," Rozycki said. "There needs to be 'skin contact' with the red grape skins to make a truly red-colored wine."

Enter the "white pinot noir" or "pinot noir blanc," two styles that Rozycki says have become particularly popular among northern Michigan winemakers this year. The concept isn't entirely new, but it's mostly been seen in sparkling wine styles like blanc de noir. Now, the trend is creeping into still wines.

"What's going on there is that the winemakers [making "wrong color" wines are taking only the juice from the red grapes and discarding the skins," Rozycki said. "Up here, Black Star Farms has what they call a 'white pinot noir'; Big Little has a wine called Treehouse that is also a white pinot noir style; Chateau Grand Traverse has a version that they call vin gris. So it's just a style of wine that is coming to light at the moment. It allows our producers up here to do something with pinot noir grapes that maybe aren't all the way ripe. So it's a reasonable alternative and a way to make a wine that people are still going to enjoy."

Wine consumers are getting more adventurous.

All three wine experts say customers are getting more accustomed to venturing outside of their usual comfort zones when it comes to wine. Tache says he's seen many of his customers shift away from the "staunch traditionalism" of familiar grapes like cabernet sauvignon and chardonnay, in favor of unfamiliar varietals or emerging wine regions like Slovenia. Casey agrees, noting that many of her customers have even gotten into the habit of requesting more obscure grapes.

"I'm finding a lot of our guests are becoming more familiar with lesser-known grapes grown in the state, such as Blaufrankisch, gruner veltliner, Marquette and Petite Pearl," Casey said. "This is truly thrilling to me. It seems not too long ago, all anyone wanted was cabernet sauvignon because they were so familiar with Napa. Now many of our guests are asking for these grapes by name. They're great grapes, and they deserve the attention. I also hate to see anyone pigeonhole themselves into just one varietal or just one style of wine. I'm excited to see people venturing outside of their comfort zone and finding new things to enjoy."

One to try: Alanson's Crooked Vine Vineyard & Winery's Petite Pearl Reserve — a dry red with notes of fresh dark fruits, a little spiciness and an extremely well-balanced mouthfeel — was bottled this June after spending more than 16 months in Hungarian oak barrels.

Climate change is bad news for the planet but maybe good news for wine drinkers.

Rising temperatures could spell disaster for the planet in the long run, but they also mean better wine in the meantime. Rozycki says that top growing regions like Bordeaux or the Rhone have had "hot vintages" every year since 2014 — and have produced consistent 100-point wines as a result. That same shift is lengthening the growing season in northern Michigan and improving the quality and quantity of the wine produced here.

"We are definitely seeing hotter and hotter vintages here," Rozycki said. "We're seeing better and better fuller-bodied wines, with a little less manipulation. Usually, to make a solid red wine here, we'd have to have it in a barrel for a long time so that evaporation could occur. Then we'd add more wine in. Eventually, you end up adding a significant amount of wine, and as it evaporates away, it's holding onto a lot of those important flavor characters. That's what we've needed to do in the past to make, say, a merlot blend that would resemble similar wines from other parts of the world. We're not seeing that quite so much with the warmer temperatures. What that means is it should be easier to make those wines up here, and we should start seeing a little break in prices on some of those high-priced reds made in the area."

Rosé is still a hot commodity (and merlot is making a comeback).

For years, it was hard to get consumers to drink pink wine. "People associated pink with sweet," Rozycki says, a barrier that prevented rosés from gaining traction for a long time.

Not anymore. Tache notes that Woodberry Wine has tracked 30-60 percent increases in rosé sales for each of the past few years. The only caveat is that most of those sales happen in the summer: Tache says that rosé distribution drops off by about 95 percent heading into the fall months. For the summertime, though, no wine order is complete without some pink wine.

"25 years ago, rosé really didn't exist on the market," Tache said. "Now, it's something you really just can't go without on a [restaurant] wine list or retail placement."

At the same time, Merlot — long the most scorned of the red wine varietals — seems to be making a comeback. Casey says that Merlot took a beating in the years following the release of the wine-centric 2004 film Sideways. In the movie, Paul Giamatti's character famously proclaims: "If anyone orders merlot, I'm leaving. I am not drinking any [expletive] Merlot." Now, enough time has passed since the film for wine enthusiasts to give merlot a second look.

"I know, personally, when I get a guest who claims to hate merlot, I urge them to try it again without preconceived notions," Casey said. "And I find that, a lot of times, if people don't know they're drinking merlot, they love it. It's really an odd psychological thing. I always try to urge our guests to set aside what they think they like mentally and let their actual palate do the heavy lifting."

Wine in cans is here to stay — and keeps better than bottled.

Wine drinkers tend to be split on the concept of wine in cans. Some appreciate the convenience. Others assume that wine in cans is of lesser quality than wine in a bottle. Rozycki says canned wine can be both convenient and high-quality.

"The quality of the wine is always going to be a winery thing," he said."You could, if you wanted to, put extra, extra good wine in a can. With the first few years of canned wine, that's not what we saw. Now, though, we're starting to see both premium cans and premium boxed wine. Since the Blue Goat is right by all of the beaches, cans are something that we definitely keep in stock for the entire summer. We'll have that request a lot. People who would rather drink wine than beer on the boat or at the beach will get a can of wine. And storage-wise, believe it or not, the can is actually a nice thing, because you're not going to have any light degradation. There are certain things that direct sunlight can do to a bottle of wine; the can prevents that. Plus, if you don't want to drink the wine straight out of the can, there's nothing that says you can't pour it into a glass."

Price is the biggest challenging facing the wine industry.

When the Blue Goat hosts wine tastings, Rozycki says he will often have an $80 or $90 bottle of wine "kicking around" among several other less expensive options. "I'll pour samples for people, and what I've realized is that people who have never tried something in that price range before, they kind of have their mind blown. They say something like 'Wow, that's really good!'"

Therein lies what Rozycki thinks is the biggest challenge currently facing the wine market: an "ever-increasing divide between wines people can afford and the actually good wines."

"It's getting to the point where you really have to spend the money to find something that truly gets you," he said. "Most of the wines at the grocery store are meant 'not to offend.' And so that's the experience that a lot of people have had with wine. The 'It's not bad, but it's also not incredible' wines. And I think that turns a lot of people away from wine. They say, 'Oh, well I've tried wine on numerous occasions, and I've never really liked it.' And I always tell people that's partially because these wines aren't distinct enough for you to be surprised by them."

Rozycki's solution isn't to push everyone to spend $100 per wine bottle but to focus more on stocking and recommending wines that deliver a lot of value.

"There are certain countries and certain regions that are either up and coming, or they're places where it's just not as expensive to make wine," he said. "That's where you can find your value. Spain, Portugal, Argentina, and Chile: Those four countries have the best value in wine right now. Instead of a $10 bottle that got marked up to $20, you're maybe going to find an $18 bottle that got marked up to $20. So these countries are punching above their weight class, making better wine than they need to make, and selling it for less than they might need to sell it for. And the result is that I've had some $20 Spanish wines that are absolutely mind-blowing, whereas the $20 French wines — not so much."
Trending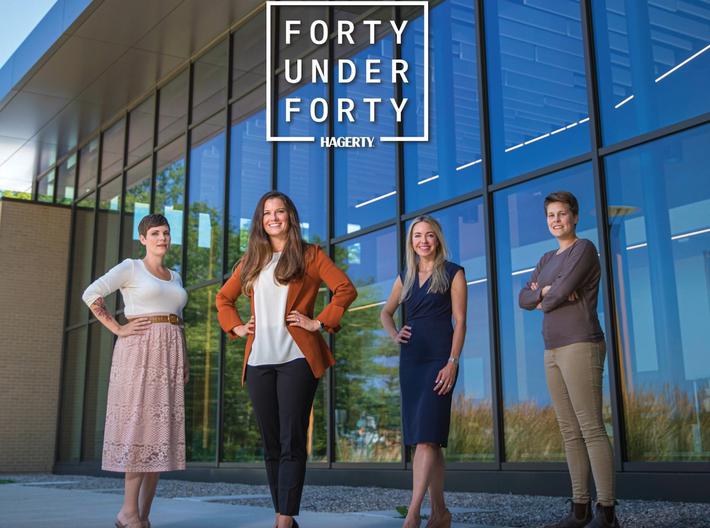 Nominations Now Open for the Hagerty/TCBN 40Under40
For 17 years, the Traverse City Business News, sister publication to Northern Express, has been celebrating the young move...
Read More >>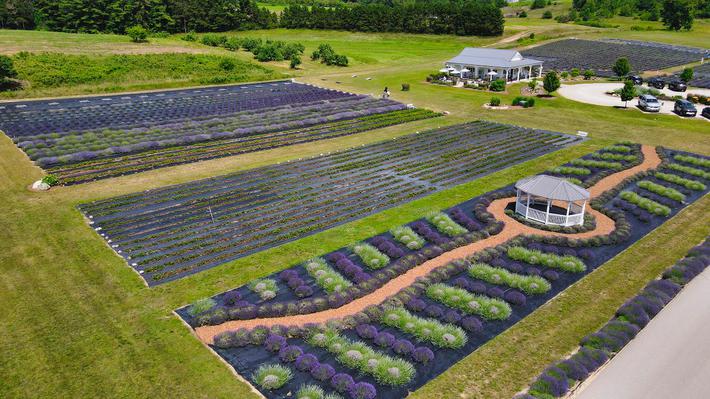 A Secret Garden
Sshh! This one is for your eyes only. The Secret Garden at Brys Estate has opened for the season, and it's time to c...
Read More >>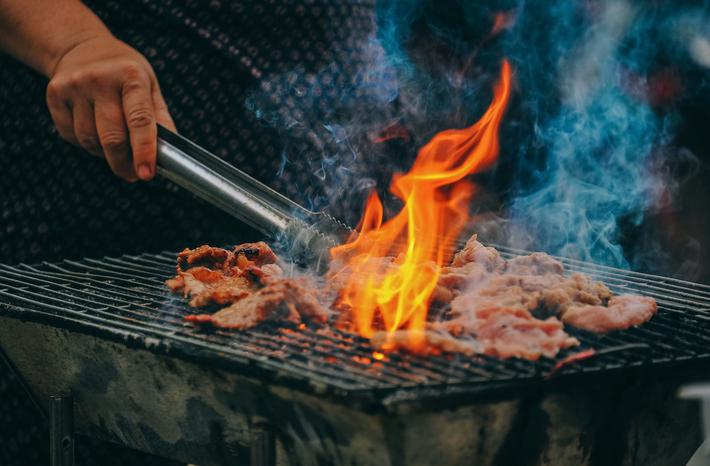 What's Cooking at Shady Lane
Celebrate your dad at Shady Lane Cellars' Father's Day Cookout. Offering a brat and Gruner Veltliner pairing f...
Read More >>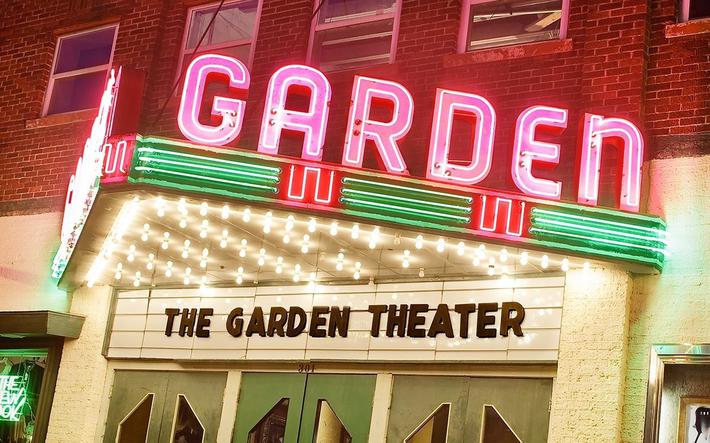 48 Hours in Frankfort
Roll the cameras—the Frankfort48 Film Contest is full of action this weekend! The contest is the trial grounds for t...
Read More >>