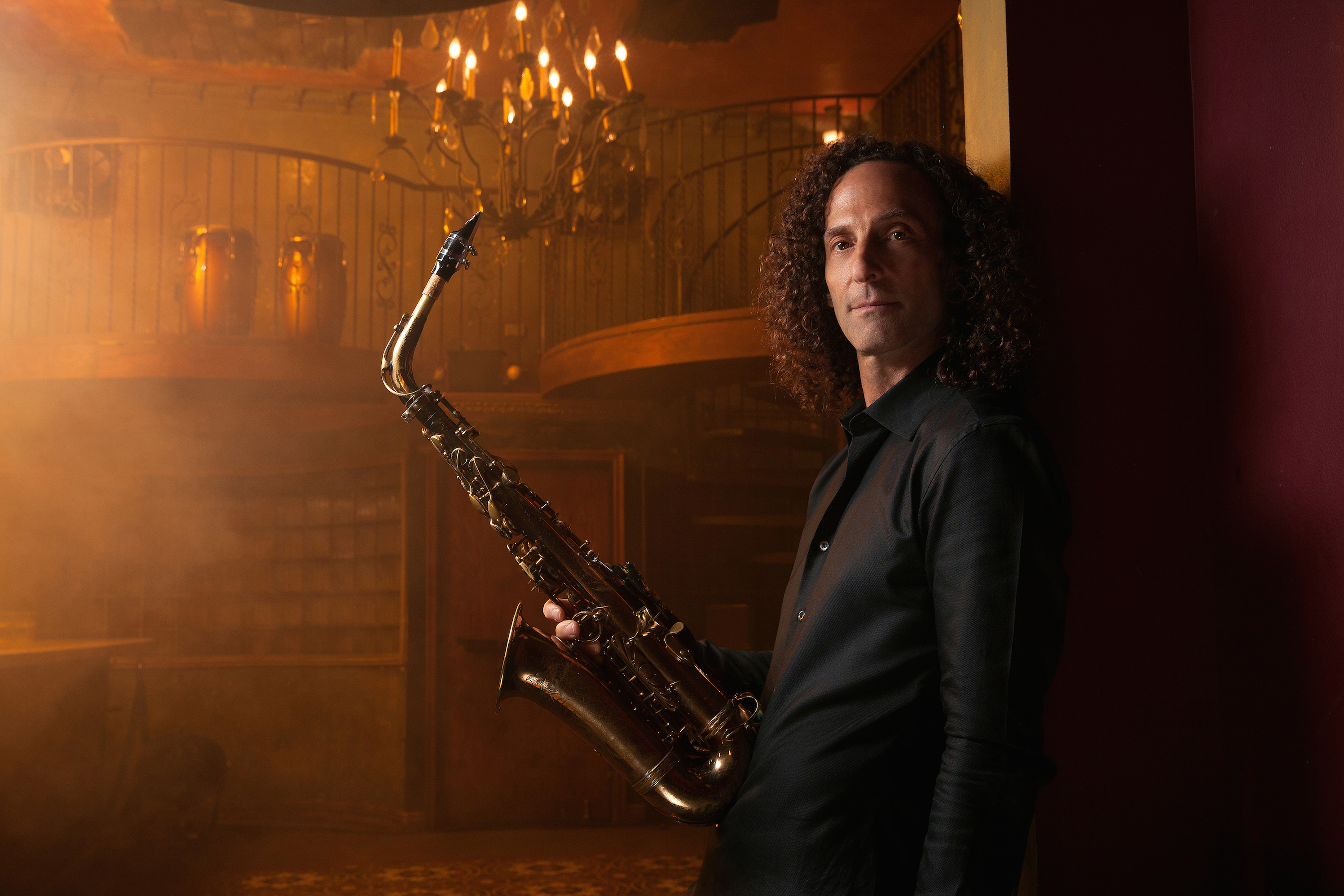 The Saxiest Man in America to Play Leelanau Sands
(This time without whiteout blizzard accompaniment.)
Having sold more than 75 million albums worldwide, you think it'd be time for Kenny G to coast. After all, the smooth jazz sax star has sold.

But after more than 40 years as a professional musician, the smooth jazz sax star continually hones his skills to make sure he's always playing at his best. "I just finished my three-hour practice," he said when reached by phone at his Los Angeles area home. "I wake up every morning excited to play."

He might be the best-selling saxophonist in history, but Kenny G said he's still learning — always. "I listen to Getz, Coltrane — they inspire me," he continued. "Can I get my tone better? Better technique? Play faster, cleaner, softer? I don't want to getready. I want to always beready. I want to put in the time to be at the top of my game."

That reference to Stan Getz and John Coltrane, two of the most revered saxophonists in jazz history, might engender hostility from the jazz police. Never a favorite of the critics, Kenny G's music has oft been derided by the cognoscenti as (gasp!) pop music.
CRITICS HATE POPULAR
It's true that his rigorously produced recordings often feature simple, sing-able melodies. Further eliciting contempt from those who question his jazz bona fidesis the fact that — the nerve! — he's sold all those records. Jazz artists are not supposed to have hit records, after all, and his success with singles like "Songbird" and "Auld Lang Syne" put a target on his back.

No matter. Kenny G is comfortable with who he is as a musician, and in concert, his playing ability is unquestioned. His backing band — which features his Franklin High School classmate Robert Damper on keyboards — backs him with style, grace and power while he works the audience as a master showman, playing seemingly endlessly with everything he's got.

WHAT UP, GORELICK?
The young Kenny Gorelick burst onto the scene when he joined the Jeff Lorber Fusion for 1980's Wizard Island, which hit No. 1 on the U.S. jazz album chart. His fourth solo recording, Duotones, released in 1986, featured the single "Songbird," which became a Top 5 hit and forever etched images of the then curly-mullet-coifed musician playing his soprano sax on a balcony, a beach, a park bench, against a brick wall. This most famous of his songs (some call it "the babymaker") launched him into the consciousness and music collections of many a non-jazz listener, but rather than riding the wave of a one-hit wonder, the musician continued to crank out — and build a substantial fanbase with — another 15-plus albums, including a quartet of holiday offerings.

OBOE WITH LIBARACE
While best known for his liquid soprano, Kenny is proficient on all saxes, typically holstering up his tenor in concert, too. He's also familiar with other reeds, though he typically eschews them these days. "I did play oboe in Liberace's band in my 20s," he said, though admitted he had no experience with the challenging instrument prior to the show. When the flamboyant pianist was booking local musicians for a show in Seattle, Kenny assured the music director he could play oboe, then enlisted the aid of the Seattle Symphony Orchestra's oboe player as he scrambled to learn it in two weeks.

No such worries these days. He's long since given up oboe and clarinet in favor of saxophone. Though he's made many recordings with singers, from Barbra Streisand to Tower of Power alum Lenny Williams, his shows are almost exclusively instrumental, drawing from across his recorded history. "When we put on a show, we give a really great look at what instrumental music can do," he said.

WIN A SAX
Adding to the fun is the fact he raffles off an instrument — a Kenny G signature soprano saxophone, of course — at each concert. "It gets people excited. It's fun for us and breaks up the show," Kenny said.

And the show must always go on. A previous play date at Leelanau Sands some years ago coincided with a massive blizzard that shut down roads for miles.
Nevertheless, the group pressed on and made it to the stage just in time; Kenny G remembers the near sell-out crowd was somewhat sparse but said that makes no difference to the way in which he approaches a gig.
"Sometimes that makes it even more fun," he said; those in attendance simply have a more intimate experience with the music. "If it's four or 4,000 or 25,000, it's the same vibe. We'll give the same amount of energy.

"I don't like a concert to be unsuccessful. I want the promoter to be happy, the crowd to be at a happening."

This next happening takes place at the Leelanau Sands Showroom at Leelanau Sands Casino, south of Omena, 7pm Sunday, Oct. 20. For tickets, go to www.startickets.com.
Trending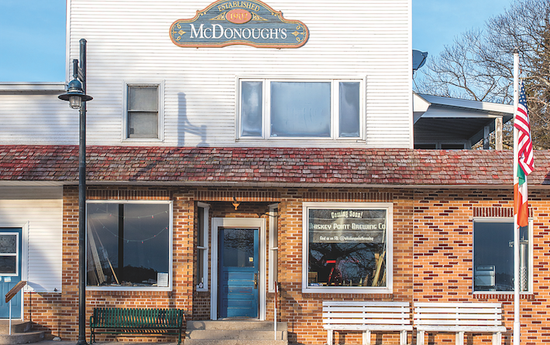 Welcome to Michigan's Most Remote Brewery
After years of planning and honing his beer-making skills, this spring, Patrick McGinnity plans to open Beaver Island&rsqu...
Read More >>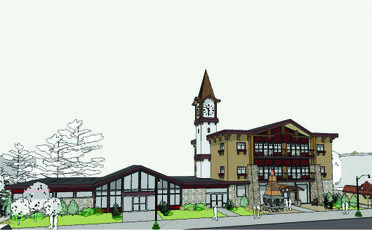 Gaylord: A boomtown Up North
Gaylord native Gary Scott had moved to Indiana, where he and some partners started a business to invest in distressed prop...
Read More >>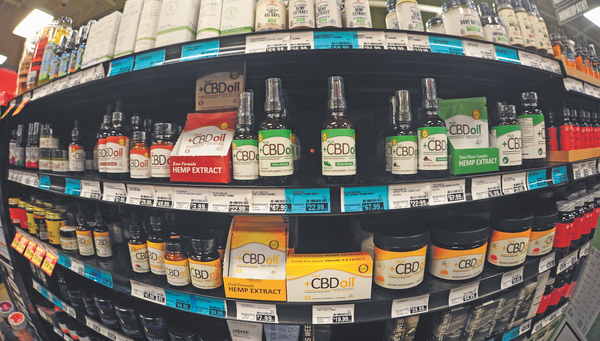 CBD Laws: Dazed and Confused
The sign outside of Family Video in Kalkaska lets drivers know the store has more than just movies. The sign reads: &...
Read More >>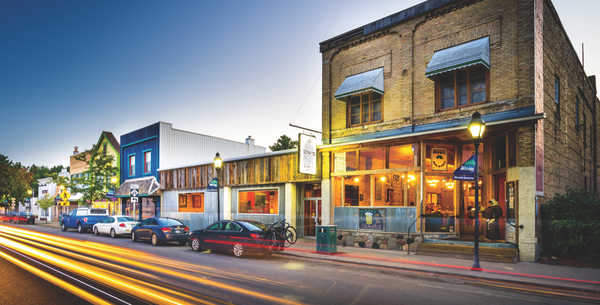 Small Up North Towns on the Rise
Spotlight on Bellaire (pictured)Seems Traverse City isn't the only place in the region making those "Best...
Read More >>
↑