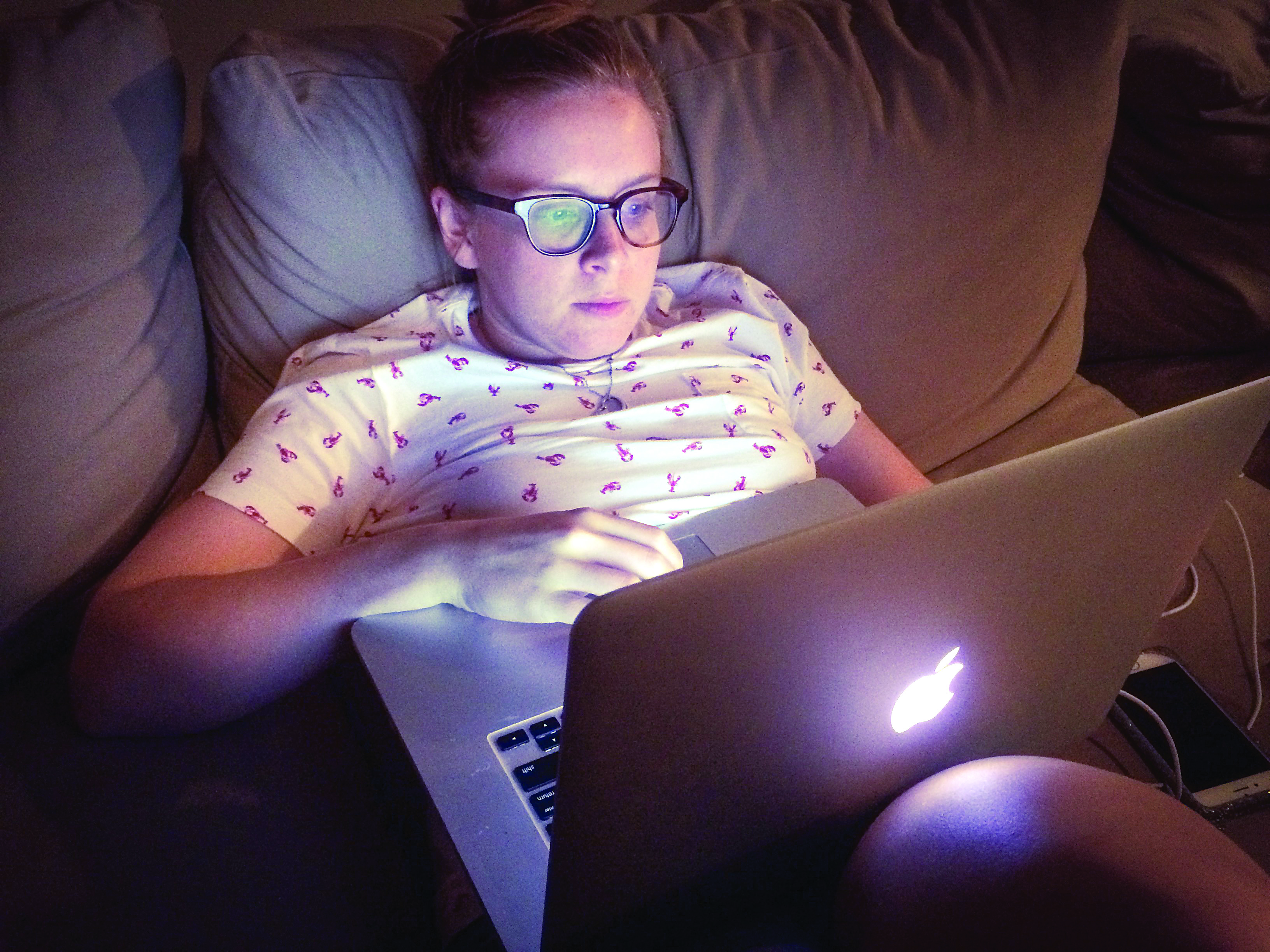 The Secret Hideaway of the Traverse City Film Festival
Enter The Bunker
The individuals enter quietly, one by one, into the dark underground lair, each carrying charts and pens, provisions, and communication devices. They have a solid week stretching before them, with many challenges ahead, but their mission is clear.

Nope, this isn't the latest Tom Cruise suspense movie — it's the core staff of the Traverse City Film Festival (TCFF), who meet up at what they affectionately nickname "The Bunker" for an annual week-long cram session to solidify the film fest's final preparations.

Meg Weichman is the TCFF's creative director. She's one-third of the main trio behind the TCFF, the other two being Deb Lake, executive director, and Susan Fisher, business director.
"For two weeks before the TCFF schedule is released, we just have to get out of the office," Weichman said. "We used to meet up remotely, over conference calls and all that, but it was just so ineffective, especially as the festival grew, and we got more interns. There's just too much happening in the office. So the three of us and some other key players all go off site, to work as a unit for a week without distractions."

The basement of Fisher's Leelanau Peninsula home serves as The Bunker. "Susan is a very gracious host," Weichman said. "We've got couches and nice chairs down there. We set up folding tables to use as desks. There's a big TV, a mini-refrigerator. I basically move into Susan's house for the week, while other people crash on couches or just come and go as needed. This year we 'moved in' on June 12 and didn't leave until June 19."
The Bunker is a constant hub of activity as the staff confirms movies, invites guests, and writes blurbs for the program, all with the end goal — completing the festival's film and event schedule — in sight.
"Everything comes together really fast," Weichman said. "The three of us work well over 125 hours during that week, with the additional staff putting in even more hours, but it's such a productive environment. We're all together, and we have a lot of fun, even though it's definitely so much work!"

To ease the frantic pace a little, The Bunker screens a constant stream of movies as the staff plugs away at their tasks, one right after the other. "We do watch some films that will be screened at the festival — no spoilers, so we won't mention those here — but mostly we just keep a long list of movies playing that we all like."
The crew chooses a different theme for part of their movie-watching in The Bunker each summer. This year they decided to focus on the films of Alfred Hitchcock and David Fincher. "We watched those in the order of least upsetting and not as dark to the most upsetting and darkest," Weichman said with a laugh.
The staff are also all self-proclaimed "passionate Stanley Kubrick fans," so they watched 2001: A Space Odyssey and Barry Lyndon, the latter several times. "That's the one we play during the all-nighters," Weichman said. "It's super-long, and the music and tone just suit sitting up all night and doing work." Other Bunker picks this year included The Royal Tenenbaums, Heathers, Twister, Rear Window, and Quantum of Solace.

The Talking Heads' concert rockumentary, Stop Making Sense, is yet another favorite; it's a performance film stuffed with quirky '80s music. "We're actually doing a special screening of that one at the Open Space this year," said Weichman. "We always do a test screening before the festival to check all the equipment, but we usually don't advertise it. This year though, we are, because we want to share our favorite movie with everyone. Stop Making Sense is, like, our official staff movie."
Between staffers coming and going, crucial members arriving from far away (Tribeca Film Festival programmer and TCFF mainstay Ian Hollander is one — he spent 26 hours traveling from New York City to Traverse City after his flight got cancelled), and a crazy-long list of things to do, this marathon retreat is hardly a getaway. But it proves so valuable each year as a place the staff can hunker down and focus, The Bunker at this point has become almost another critical member of the TCFF team.
"It's maybe a weird thing that we like The Bunker way more than we should," Weichman said, "but it's where we get everything done!"
The Bunker by the Numbers:
Total movies watched: 41
Hitchcock movies: 6
David Fincher movies: 7
Stanley Kubrick movies: 5
Wes Anderson movies: 5
Bottles of water consumed: 52
Cans of Cherry Coke Zero consumed: 62
Bulk snacks eaten: 7 pounds
Dinners delivered: 12
Cars in Fisher's driveway: 9
Trending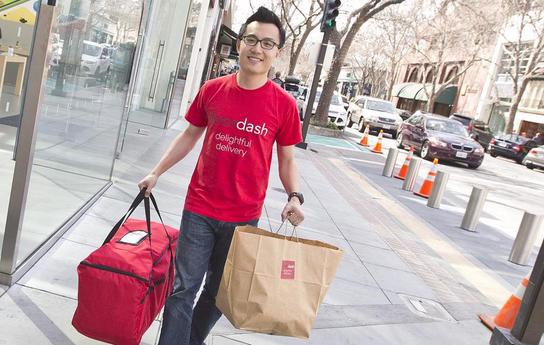 Could Delivery Save NoMi Eateries?
What was once the exclusive province of pizza and sandwich joints has become a means for some restaurants to thrive. But e...
Read More >>
What You Are Voting For?
After voting straight Republican for 36 years, from 1971 through 2007, I have been an Independent since 2008, studying and...
Read More >>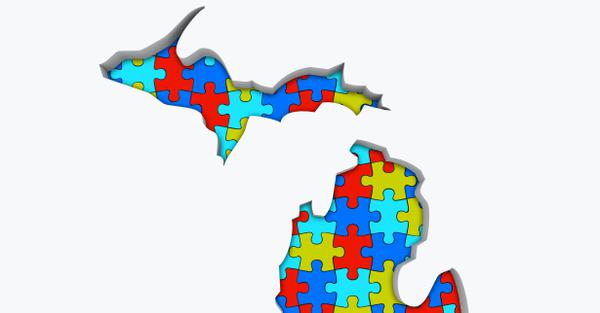 The Democracy Lottery
Mary Burget, a retired Northwest Michigan College math instructor, thought her math skills might be useful in redrawing Mi...
Read More >>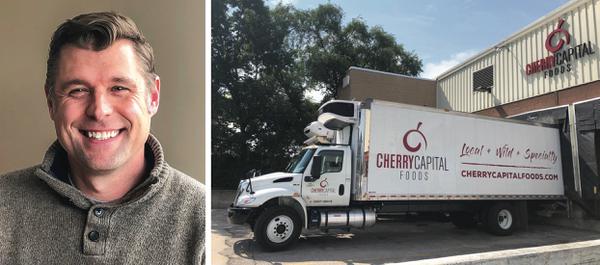 Forged In Fire
As the new managing director for Traverse City's Tamarack Holdings, Michael Lahti is helping to lead a company that ...
Read More >>
↑