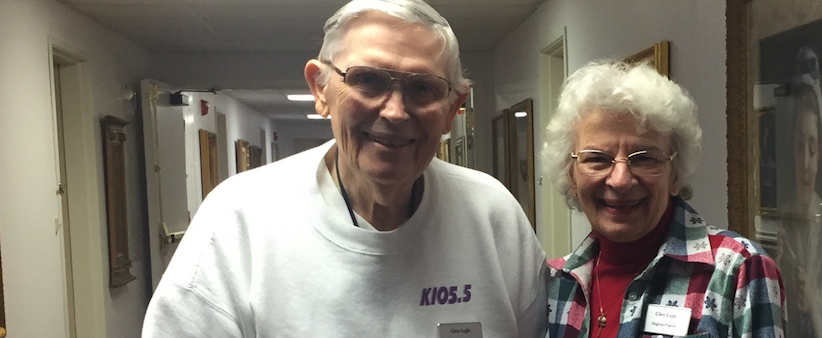 The Secret to a Long, Happy Marriage
Longtime loves spill all
By Al Parker | Feb. 10, 2018
Couples who have been happily married for 30, 40, 50 years or more have accomplished a feat that almost everyone who ties the knot aspires to: They've reached old age together and are happy with their choice of a life partner.
Long-married couples have shared life's happiest moments and weathered its biggest challenges. They have beaten the odds of both death and divorce. According to the National Center for Family and Marriage Research, only 7 percent of all current marriages reach the 50-year mark.
So how'd they do it?
The Northern Express contacted couples across northern Michigan to get their insights into a long, happy marriage.
Barbara and Lester "Phil" Lawrence, Kalkaska
Married 69 years
"Listen to each other with love and patience."
Ella May and Leo Barber, Kalkaska
Married 68 years
"Respect for each other. And let her be the boss."
Maxine and Gerald McCullen, Kalkaska
Married 65 years
"Listen to the point of view of the other person. They have ideas also."
Virginia and Tom Prather, Traverse City
Married 63 years
"It is important when your husband is out doing something that you don't forget to make a plan for yourself as well," said Virginia. "Men lead the household and should have the first consideration, and then it is important that your husband includes you and cares that you will be doing something you like to do while he is enjoying himself."
"I agree, but we were married and raised our children in a different time," said Tom. "Couples need to be patient and understanding of each other's feelings, remembering you are in this relationship together, so you need to work together to keep things good. And always remember to communicate with each other, never hold anything in, and never let the sun set on your anger."
Ruth and Bob Tobey, Manistee
Married 62 years
"Communicate. We always communicate, and that's the key. And we get along. We've always been happy."
Charlotte and Harlan Kott, Manistee
Married 61 years
"You've got to ride the waves. You're going to have problems, but you work them out together. If we had money problems, he'd just work harder to pay for things. When the kids got older, I cleaned houses. I still clean houses for two gentlemen. You can't just sit. If you sit down, you might as well forget it."
Angie and Donald Nixon, Traverse City
Married 53 years
"You always put the other first."
Suzann and Jim Jacobs, Onekama
Married 49 years
"Love, respect, mutual friendship, common interests, freedom of choice with regard to activities with friends, not having to do everything as a couple. Travel, support when things become difficult, laughter, music, family are some of the things that come to mind. Being able to say 'I'm sorry,' not placing blame, and being able to work as a team. Being able to have our own interests, hobbies, etc. Also, we are polar opposites at times with regards to interests. It's like Metallica vs. Earth, Wind and Fire!
Cathie and Dr. David Martin, Traverse City
Married 49 years.
"Coming on 50 years of marriage to Dave still holds magic, surprises and humor, not necessarily in that order," said Cathie. "When we met, we were attracted to each other — like most people in their early 20s — by good looks and charm. What kept us dating the second, third, and many times that year was a growing friendship and respect for each other's ideas and values. Just when I think I know everything about this man, I learn something I didn't know. Neither of us look like we did 50 years ago yet when he walks into the room or comes through the door, there's still the magic that ignited the romance — as if we are still sitting on the couch listening to Johnny Mathis. Oh, and kissing— still lots of kissing.
"Fifty years seems like a long time on paper, but real time flows much more quickly," said Dr. Martin. "One minute, I'm marrying this beautiful, young woman with whom I doubted I could get a date; and now, I still can't wait to see her, talk to her, hold her, and learn what she thinks. She continually serves as an inspiration to me. She remains the noblest person I have ever met. My happy marriage has been built on great respect for my mate and having many laughs along the way. Our success has also been supported by the love of our two daughters, who have taken on all the good character of their mother."
Diane and Charlie Johnston, Traverse City
Married 45 years
"We both take our wedding vows seriously and refer to them as needed.
Corny but true. Little bit of luck getting it right. The time doesn't
hurt either."
Joyce and David Petrakovitz, Cadillac
Married 44 years
"I am constantly amazed by that longevity, considering we have also worked together [26 years] and really spent 24/7, 365 days a year together for the most part. I guess the secret is to marry someone you have a lot in common with. In our case, it's love for art and the arts in general, outdoor activities, and respect for each other as individuals. The criteria is probably different for everyone depending on their personalities, but one interesting thing is most of our closest friends have long marriages also. We were at a party years ago when we only knew the [host]. He had been married three times, and it turned out my husband and I were the only people still married to their original partner. I thought that was interesting."
Pat and Chip Denison, Honor
Married 48 years
"Chip and I are both 70 years old this year. We have been together since we were 17 years old. One part of enjoying all this togetherness is that we accepted very early on that different is good. Our brains work in very different ways, but fortunately, we're usually making our way to the same destination. When we do have energetic squabbles, Chip just has to say in a very deadpan way, 'Different is good.' It makes me laugh and takes the excess heat out of confrontations. Two solutions to a problem make for interesting choices. We are both good problem-solvers and collaborate to find ways to get the most fun out of our lives together. Shared fun is the best."
Marian and Harvey "Duke" Longstreet, Cadillac
Married 67 years
"You have to be Dutch, but most important you have to be a Christian," said Duke. "Also, marry a valedictorian so she can do the taxes."
"You have to pay attention to each other," said Marian, the valedictorian of the 1949 class at McBain High School. "Don't take each other for granted."
Trending
Very Busy Very Fast
This isn't going to be easy. President Joe Biden and his thin congressional majority are walking into troubled times both ...
Read More >>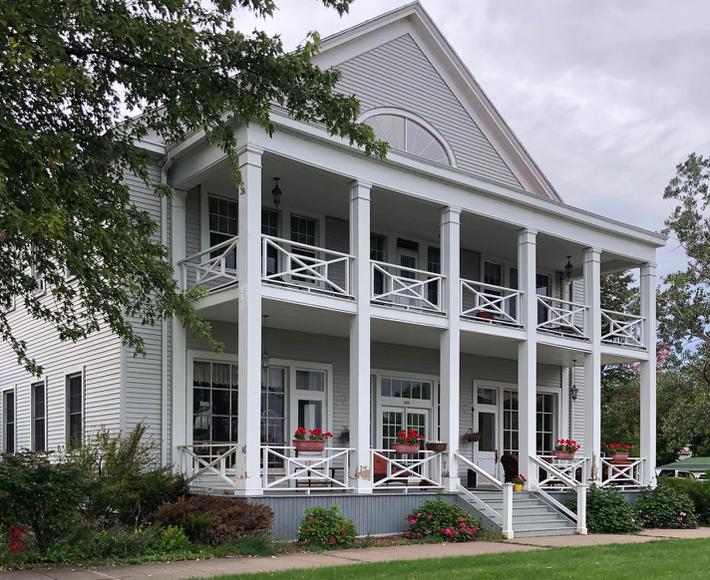 Thunder Bay Inn
Former playground to Henry Ford and part of a famous film and novel based on a real-life murder in the town, the courtroom...
Read More >>
Forty Acres' Spa Day Martini
Myriad methods of cocktail creation are on display at bars around the world. There are flaming drinks, compotes laden with...
Read More >>
He's Gone, Now What?
Wounded and fearful, America watched the 45th President leave the nation's capital. On a hastily arranged stage at a...
Read More >>
↑