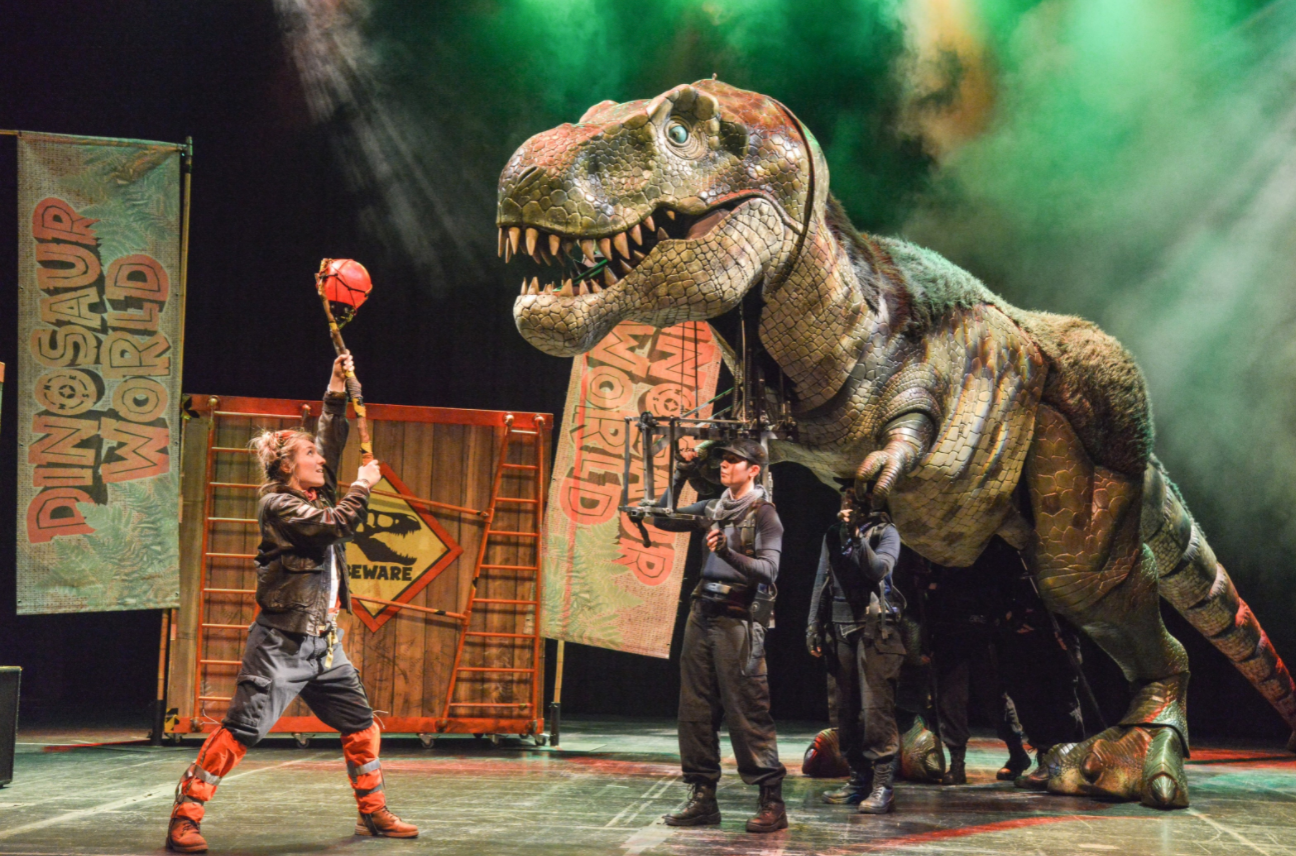 Here We Are Now: Entertain Us
A variety of shows light up wintry northern Michigan nights
As the new year begins, venues throughout the region are open, but performances are still relatively sparse.
Nonetheless, there are a number of theatrical and musical performances taking place this winter in northern Michigan for kids of all ages.
Traverse City
Three productions are coming to Old Town Playhouse in Traverse City through March (and into April). First is Disney's "Frozen Jr." Presented by The Young Company, the educational arm of the Old Town Playhouse, it brings to life the now-classic characters of Elsa, Anna, Kristoff, Sven and Olaf – everybody's favorite snowman (sorry, all you Frosty fans). The story incorporates magic, adventure and humor with a backbone of love and acceptance between very different sisters.
The performance features all the songs from the film and five more from the Broadway production. It runs Fri.-Sun., Jan. 14-23.
Director Betsy Willis says the revised version of Rodgers and Hammerstein's musical "Cinderella" includes all of the original music first heard in the 1965 televised version of the show, plus some additional songs that add to the storyline, as the villagers become aware that the royal court is getting richer at their expense.
The prince, who will soon become king, is unaware that his advisors are misdirecting funds until he meets Cinderella, who helps him restore equity to all.
"There will be lots of magic onstage for audience members of all ages, and I always capitalize on the humor of a script to keep it entertaining," Willis says. "The voices are superb, the actors highly skilled and the choreography is lively."
The cast features 22 adults and seven youths. The scheduled run of the show is five weeks, with performances Thurs.-Sun., Feb. 17-March 19.
Opening March 31 is "[title of show]" – a musical about two guys writing a musical about two guys writing a musical – which will run for two weekends. This one-act show chronicles its own creation as an entry in the New York Musical Theatre Festival. Originally set to be performed last year, Lesley Tye (co-director with her husband Tony Bero) says auditions for two of the four roles are Jan. 31 and Feb. 1.
Tye and Bero's theatrical group Mashup Rock & Roll Musical will also be active this winter. "Queer Cabaret" is on Feb. 5 at The Grand Traverse Circuit on 14th Street in Traverse City. As of press time, this one-night-only show will be a live in-person presentation, though the organization will also be recording it and selling virtual tickets.
In the show, the troupe will be unveiling several new Mashup ideas, giving the audience a chance to vote on what they want produced in the future – par for the course for the troupe's imaginative concepts, such as "Scooby Doo Wop" or "Tom Waits for Godot."
"Our tagline is 'How weird can we get?'" says Tye, who co-founded the organization with Bero. She says given the planned hybrid nature of the presentation, even if the pandemic scuttles plans for an in-person audience, the show will still go on. Tickets go on sale Jan. 15.
The City Opera House in downtown Traverse City will continue to host a variety of events. City Opera House Executive Director Diana Baribeau says she is looking forward to the shows, particularly two wildly different ones.
"Personally, I'm torn between 'Dinosaur World Live' and Branford Marsalis," says Baribeau.
While the massive puppets of the former take the stage Feb. 4 and versatile saxophonist Marsalis brings his jazz quartet to COH Feb. 24, there's plenty more to choose from. It kicks off Jan. 14 with The Friars, the a cappella subset of the University of Michigan Men's Glee Club. Founded in 1955 by Dr. Walter Collins, the Friars entertain with "questionable choreography, bad dad jokes and boy-band hits."
Singer-songwriters from Interlochen Arts Academy perform original works in a variety of styles and genres Feb. 3.
"Love Will Keep Us Together," the sixth annual City Opera House Gala Feb. 12, will include performances and entertainment by Broadway talent, food, drinks, friends, auction items and all your favorite love songs – or at least a slew of them – in the annual fundraiser.
Alicia Olatuja focused on the contributions of a diverse selection of female composers on her sophomore album, Intuition: From the Minds of Women. She performs March 3.
And if you're still looking for theatrical performances, COH is again sponsoring a Broadway Bound bus trip to the Wharton Center on the campus of Michigan State University: All aboard March 5 for "Mean Girls."
COH also will host the National Writers Series with an appearance Jan. 21 with Daniel Lieberman and March 24 with Ellen Airgood.
CADILLAC
Theater lives in Cadillac as well. The Cadillac Footliters present "Clue" Jan. 14-15 and 21-22 at Cadillac High School.
Joe Baumann, president of the Footliters board (and Wadsworth in "Clue") says the group chose the play because so many people know the concept, either from the game or the 1980s-era movie.
"Not only do people know it, but it's really, really funny," he says. "People will have a great time forgetting their cares while these zany characters figure out why they've all been invited to this creepy, well-appointed mansion on a dark and stormy night."
The Footliters got their start in 1964 and have called two places home: The Old Center Theatre building in downtown Cadillac, which was lost to an electrical fire in 1990, and the former First Christian Church, which the Footliters purchased in 1992 and sold to a church group in 2004. The organization has since continued to host performances at a variety of venues while searching for a suitable property to call home.
INTERLOCHEN
Interlochen Center for the Arts has resumed live in-person performances, and what better way to start the new year than with the Bard?
The Interlochen Arts Academy Dance Division's production of "Romeo and Juliet" features Sergei Prokofiev's famous score and original choreography by Director of Dance Joseph Morrissey. It runs Feb. 11-13, just in time for Valentine's Day.
The Brentano Quartet and soprano Dawn Upshaw will perform "Dido Reimagined" March 11. The quartet joined forces with composer Melinda Wagner and librettist Stephanie Fleischmann for the project, inspired by the famous "Dido's Lament" from Purcell's opera Dido and Aeneas.
PETOSKEY
Multi-instrumentalist Dave Bennett will bring his quartet to the Great Lakes Center for the Arts at Bay Harbor south of Petoskey. The Jan. 15 show will salute the roots of pop, covering music from the Swing Era to early rockabilly and country, Elvis Presley, the Beatles and more. Bennett is equally at home on clarinet, piano, drums and guitar, allowing him and his band to easily shift gears stylistically. Opening the show will be the versatile Grand Rapids vocalist Mary Rademacher.
MANISTEE
Finally, a combination of live performances and virtual presentations will take place at the Ramsdell Regional Center for the Arts. They kick off with The January Series. "Listen Learn Discern," a presentation of Calvin University, is a 15-day lecture series focusing on a number of topics.
Drummer and vocalist Fred Knapp brings his jazz quintet to Ramsdell Feb. 12. Named Jazz Musician of the Year for 2019 by the West Michigan Jazz Society, Knapp's quintet will feature the leader on drums with Michael Dease on trombone, David Rosen on bass, Matthew Fries on piano and Randy Napoleon on guitar.
The Met Opera Live in HD presents Verdi's "Rigoletto" Jan. 29, Richard Strauss's "Ariadne Auf Naxos" March 12, and Verdi's "Don Carlos" March 26. All are simulcast at the Ramsdell.
Trending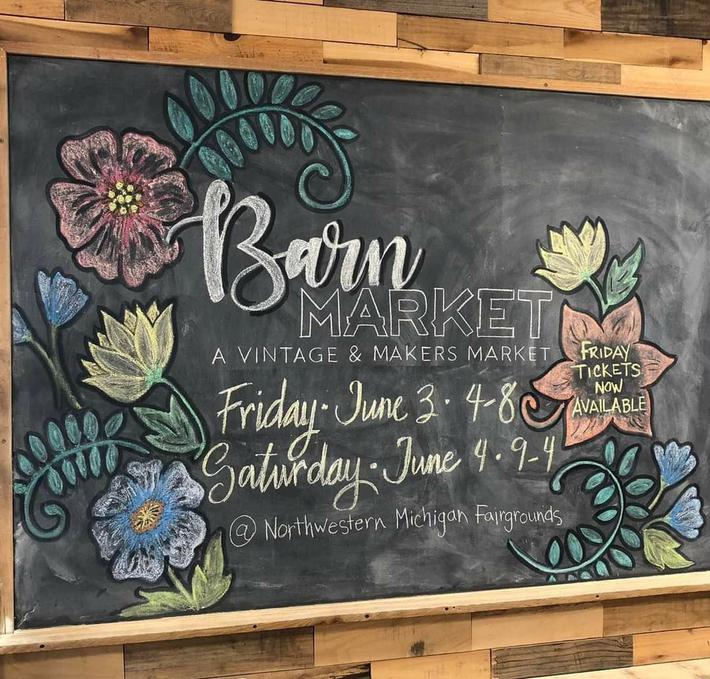 Makers Market Hits the Mark
Try saying that title 10 times fast. Or don't, and instead make your way to the Northwestern Michigan Fairgrounds in...
Read More >>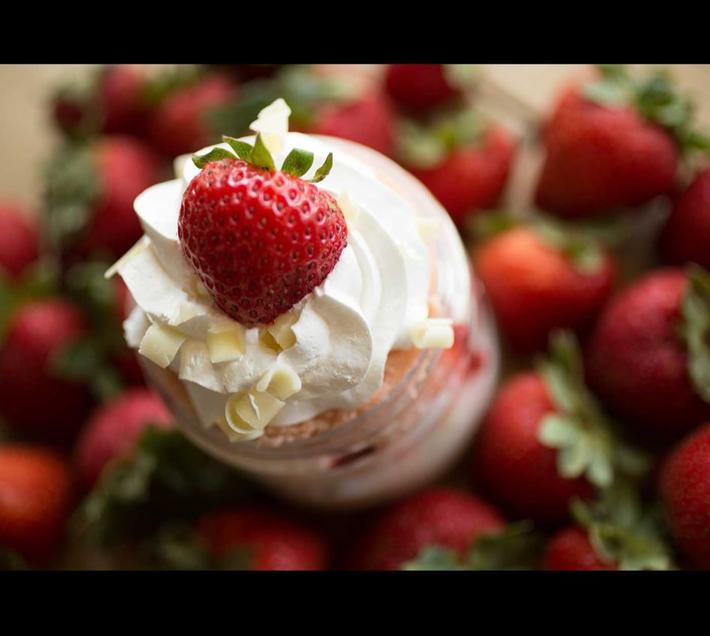 Holesome Bites' Strawberry Buttermilk Cake
Imagine, if you will, the ultimate pastry-case perfection, packed and waiting on your porch. Drooling already? We don&rsqu...
Read More >>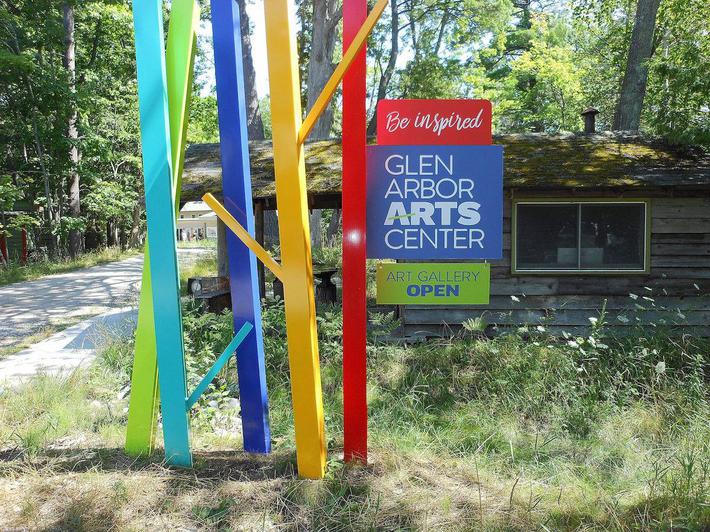 Al Fresco Art
The Glen Arbor Arts Center's front yard and parking area will be turned into an open-air exhibition and music venue ...
Read More >>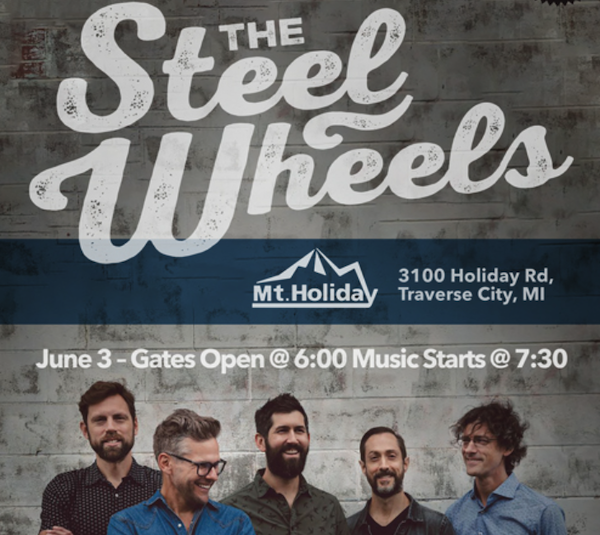 Concert for a Cause
This Friday, June 3, Mt. Holiday in Traverse City will be rocking. The popular ski hill and summer adventure zone is hosti...
Read More >>
↑