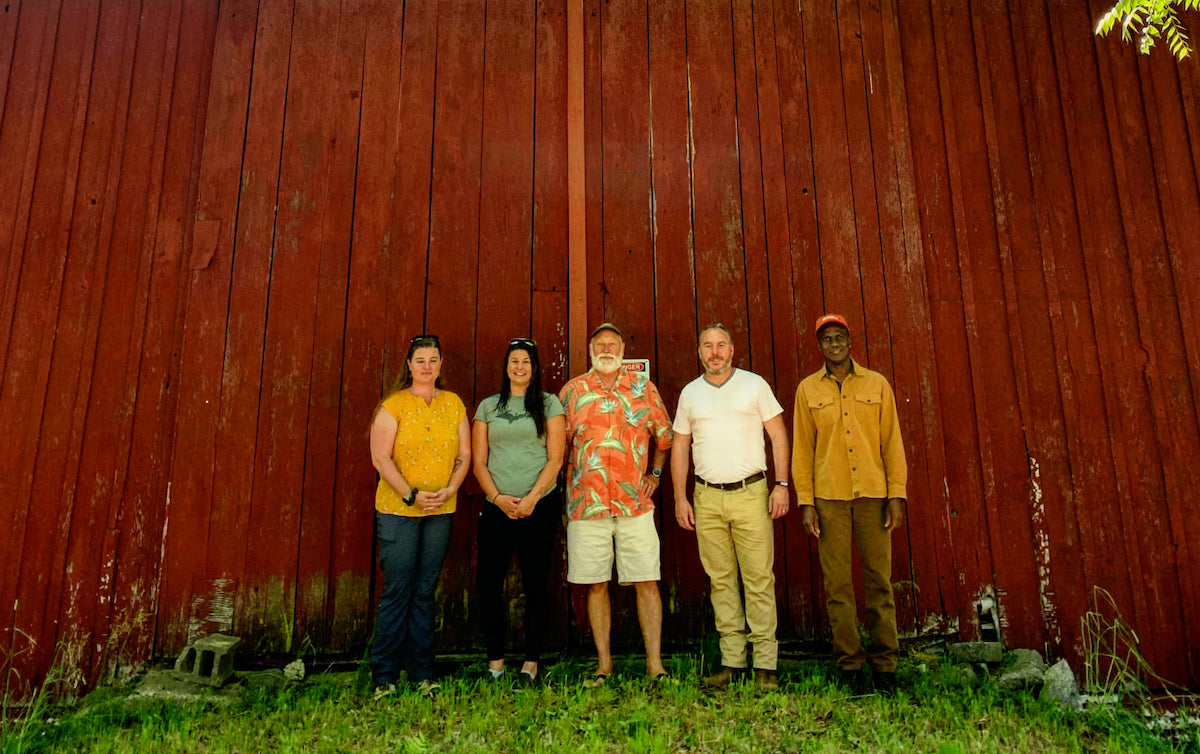 The Sustainable Farming Solution
How the Grand Traverse Conservation District plans to save the future of farming
The Grand Traverse Conservation District (GTCD) is on a mission to change the fate of the local farming industry through its newest program, the Great Lakes Incubator Farm (GLIF).
Farming is currently facing a litany of challenges—from droughts and worker shortages to the rising cost of doing business and en masse retirements and closures—that need practical solutions. On their website, GTCD reports that "70 percent of farmland will transfer ownership over the next 20 years" and "new and beginning farmers face a mountain of barriers in accessing capital, land, infrastructure, and markets."
Koffi Kpachavi, executive director of GTCD, thinks that the GLIF program has the answer. Through the program, young and new farmers would have the opportunity to get hands-on agriculture training, develop business plans, and learn about market trends while also getting access to land and farm resources.
Planting the Seeds
Kpachavi began playing with the concept of GLIF years ago when he moved to Michigan and saw a two-part problem almost immediately. First, there was an aging population of farmers retiring or about to retire who had no one to step in for them. Second, in many cases, owners would sell their land to a developer instead of another farmer. In his words, we were losing farmers and losing farmland.
The current state of the agricultural economy only made the situation more eye-opening. The pandemic and recent overseas wars have disrupted supply lines and even caused food shortages at a local level. "It behooves us to figure out a way to grow food ourselves so that we don't have to wait for food to come in from places like California or even overseas," Kpachavi says.
And so, as the problem has two parts, so does his solution. Kpachavi decided that we need to train young or new farmers, and then we need to help them find land. If there is a secret sauce to his method, it is this: He believes future farmers need to have both a farmer's skillset and business acumen.
Enter: GLIF.
Yielding the Best Results
As of 2016, there were 130 operational Farm Incubator Programs (FIPs) in the United States, offering plenty of opportunities for aspiring farmers to hone their skills. But GLIF will take a hyper-local approach to stand out for folks who want to work the land in the region. For example, farmers in northern Michigan often encounter sandy soil with little nutritional value for plants, which can add an extra challenge to growing. GLIF will offer expertise in soil and a variety of other factors that are unique to our area, giving local farmers a leg up.
Other specialties of the program include regenerative agriculture, which focuses on biodiversity, soil health, reducing waste, and natural approaches to practices like watering and fertilizing. The concept is being embraced by more and more farms, especially as the practice can be more resilient in the face of the effects of climate change.
And then, of course, there's the business angle. The program is intended to help reduce start-up costs for new farmers as well as give them a holistic view of how to create a thriving business.
"Your traditional farmer is a great farmer—they know how to grow food. But we are trying to create a better, smarter farmer by giving them not just the skill sets to grow food, but also how to manage a business," says Kapchavi.
It's early days yet for GLIF as GTCD focuses on fundraising and staffing for the project, but big steps are already well underway. Last month, a farm manager was brought on board to oversee the application process—required for each prospective participant—and establish teachers for the students. A practice and demonstration farm will soon take root at the Meyer Farm location across from the Boardman River Nature Center in Traverse City.
Kpachavi expects to have five students in the first class, and he says serious students who are completely invested are a must, as the idea of farming is often romanticized before the going gets tough. The program will take roughly three years to complete, with some students graduating faster should they already have a solid farming foundation and simply need to learn more about the business side of farming. Kpachavi stresses before they graduate, students will have a business plan in place for their farm, and they will also have secured land through the program.
GLIF plans to work with partners like conservancies, the National Park Service, and individual farmers with farmland for future farmers. They also intend to connect with the Small Business Administration to help with business plans and other aspects of the training program. Kpachavi says that they see many potential farmers moving here from downstate, and that he looks forward to giving them the tools they need to make their agriculture dream come true.
A Buzzing Family Homestead
A big reason this passion project is gaining momentum is because Kpachavi is the type to practice what he preaches. After many years spent learning everything that he could on his father's farm, he now continues to have his own private sustainable hobby farm.
All that time on farms growing up made him realize that the conventional way of growing food is neither sustainable nor healthy. To Kpachavi, farming is, and should be, "as natural as breathing." His hobby farm is home to livestock and a bountiful seasonal garden. They grow and eat their food during the growing season and stay away from chemicals and artificial fertilizers.
Koffi has also started a honeybee club. After discovering that many beekeepers will put products inside the hive that are not for human consumption, he decided to show others how to harvest honey without using chemicals. The claim is that the chemicals are for the treatment of the hive and will not be found later in the honey; however, Kpachavi says this is not true. Testing of honey has shown that these chemicals do show up, and they will eventually make their way to our tables.
Keeping bees without the chemicals, to Kpachavi, is just something that makes sense. Sustainability and the importance of chemical-free farming are high on his list of values, which he plans to bring to the mission of GLIF.
When asked if his father was happy to see him carry on the farming legacy, Kpachavi says that his father has since passed away. However, he smiles and says he and his sister were talking recently. She mentioned how proud he would be of the member of the family who carried on the tradition of sustainable farming. "I'm the only one who has, so she joked that he'd be the proudest of me."
To learn more about the Great Lakes Incubator Farm, visit natureiscalling.org/glif.
Trending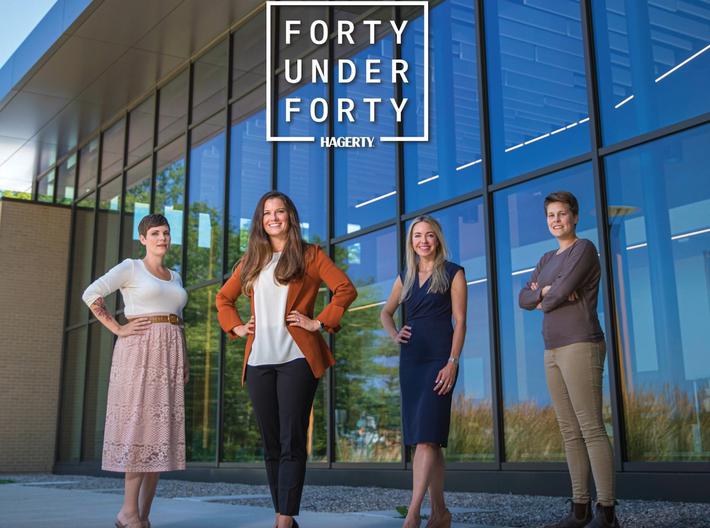 Nominations Now Open for the Hagerty/TCBN 40Under40
For 17 years, the Traverse City Business News, sister publication to Northern Express, has been celebrating the young move...
Read More >>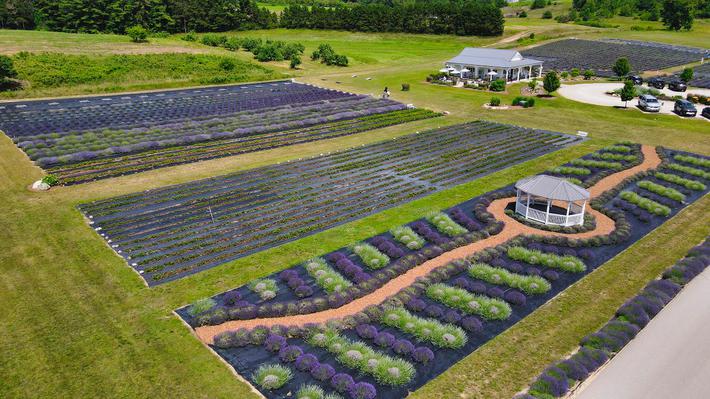 A Secret Garden
Sshh! This one is for your eyes only. The Secret Garden at Brys Estate has opened for the season, and it's time to c...
Read More >>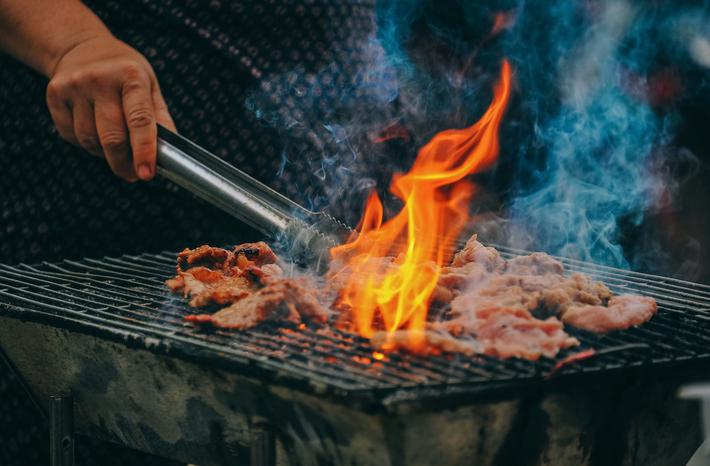 What's Cooking at Shady Lane
Celebrate your dad at Shady Lane Cellars' Father's Day Cookout. Offering a brat and Gruner Veltliner pairing f...
Read More >>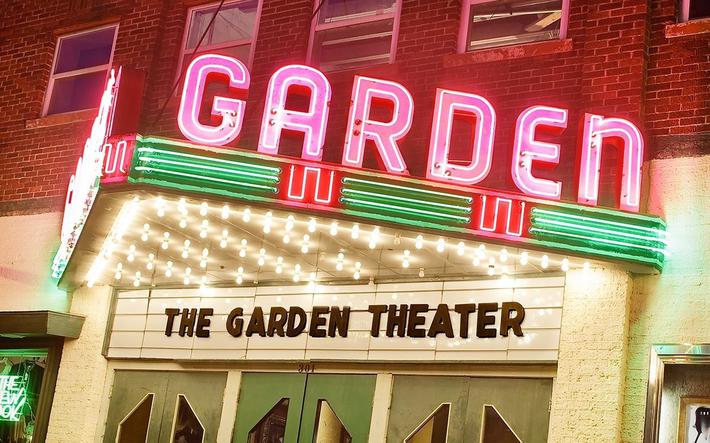 48 Hours in Frankfort
Roll the cameras—the Frankfort48 Film Contest is full of action this weekend! The contest is the trial grounds for t...
Read More >>