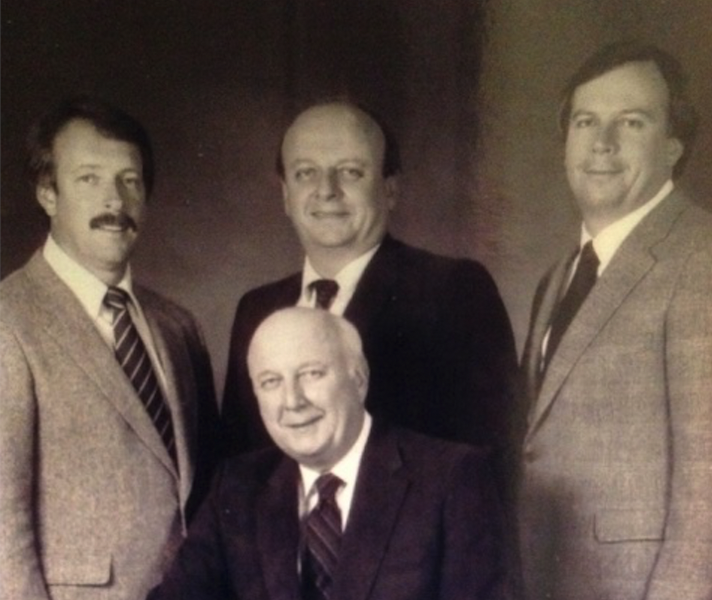 The Time Four Guys Named Winn Decided to Start a Business
The unlikely story of how Cadillac became home to the nation's third-largest boat builder.
John Winn's grandmother bought a boat when he was a child, a used 15-footer with an outboard engine big enough to pull people on waterskis.
Boating got into John Winn's blood. He said he knew then that boating would be his life.
"And it just went from there. Then we started building hydroplanes in the basement in the winter, and we'd race 'em in the summers. And I knew I was going to be in the boat business growing up," Winn said. "In fact, when I graduated from college — I went to Western Michigan [University] — I didn't even interview with any companies other than boat companies."
In 1975, John Winn; his dad, Bill Sr.; and brothers Bill Jr. and Charlie bought a struggling boat company in Cadillac and launched a new brand: Four Winns.
THE EARLY DAYS
Contrary to what you might assume, given the obvious success of the company today, the rise of Four Winns boats was far from a sure thing and could have been sunk 100 times in its early years. To begin with, the company started almost by accident.
After college, John Winn took a job as a sales associate for the Starcraft boat company. Later, with his brother Bill, he started a company that represented several small boat manufacturers. They travelled around making deals with boat dealers.
One of those was in Cadillac. As Winn — who grew up in Greenville, Michigan, near Grand Rapids — learned what boat dealers wanted and began developing his own ideas for how a boat should be manufactured. He shared some of those ideas with one of the companies he and his brother repped, Saf-T-Mate, a small boat-building company in Cadillac owned by George Spicer.

He might have shared his ideas with too much fervor — or maybe just too often.
" … I kept wanting him to do new things to his boats, to update them," Winn said. "And one day I was in Cadillac, going over some things with him, and he takes me to lunch, and he said, 'One of two things is going to happen today: You're going to buy this thing, or you're fired.'
"He said, 'I'm 80 years old, and I just don't want to do all these things that you want me to do.'"
And that's how the Winns ended up with their own boat company.
At first, it was going to be just John and his brother Bill. But then the boys realized they would need their father to co-sign their business loan, so they brought him in, too. And once Bill, Sr. agreed to come aboard, it only made sense to bring in the third Winn brother, Charlie, the oldest, who worked in finance in Lansing.
"And so we just decided, well, let's see if we can do it with the with the four of us. Four Winns is better than three Winns, and that was it," Winn said. "We were taking a big chance, but at our ages, I just didn't see that big of a risk. In other words, if we lost everything at that age, you just start over. I didn't think that way for my dad, but I did for the three of us."
TRIAL BY FIRE
Cadillac, Winn said, turned out to be a nice place to live and an ideal place to run a boat-building business; a solid workforce was already in place.
But only three years in, almost as soon as the company was getting onto its feet, it faced a death sentence.
On May 1, 1978, right at noon, the Four Winns facilities in Cadillac burned down. An employee had been careless with some resin, causing the fire. Winn said that by the end of that day, the company had a negative net worth of $2 million. The three brothers and their father lost everything.
"We talked to an attorney, and he said, 'You're not going bankrupt; you are bankrupt," Winn said.
At that point, with no idea what to do, Winn said they did the only thing they could imagine: They kept working. And decided to keep building boats until someone told them they couldn't anymore.
"Frankly, what we did, I don't believe you could do today. The local bank — Cadillac State Bank at the time it was called — decided we were important enough to the community, even though we were only three years old," he said. "They saw something in us."
They worked out a deal with the bank, and then hammered out deals with their suppliers, vowing to repay what they could, when they could.
"That takes a lot of guts on a suppliers' part. Not only could we not pay them for the materials that we burned up, they had to give us new materials, more materials, on credit, in order to get going again. … We didn't hide from them. We told him what we would do, and nobody panicked," he said.
They lived up to their promises, managing to pay back each supplier and, in a few years, got the company on its feet again. But in 1980, a global oil crisis caused another near-fatal blow to the company. First, President Jimmy Carter threatened to outlaw weekend recreational boating; next, a 10 percent luxury tax was imposed on boats.
Winn remembers where he was when he heard of the threat to ban weekend boating — a boat show in Milwaukee.
"We had sold 14 boats so far in that show, and [the federal government] proposed [the ban] on Friday night," Winn said. "They did all the major networks and, by Sunday, we had given back all 14 deposits and never sold another boat [at that show]. … So, on and off that year we were shut down."
RISING FROM THE ASHES
Surviving those early days required the Winn family to sacrifice nearly all they had to keep their company afloat.
They sold their homes. They sold their cars.
"I lived in a 30-foot trailer," Winn said. "It'd be kind calling it a mobile home. It was a 30-foot trailer I lived in, and I told my wife, 'Let's live in it for three months.' … We ended up living in it for three years."
Life was much the same for the other brothers.
"We only spent what we absolutely had to," he added. "None of us took salaries. We had working wives. And we just did what we had to do. One of my brothers drove my mom's car, and my other brother drove my dad's car, and we sold our car."
The can-do spirit that the Winns' applied to saving their company not only carried them out of the 1980 crisis but soon launched them to the top of their industry. Within six years, Four Winns became the third-largest boat maker among hundreds in the country.
No small feat that. The economics of fiberglass boat manufacturing made it a relatively easy business to get into in the 1980s. There were a lot of regional boat makers all around the country, with each area dominated by a regional manufacturer, but only a couple of companies actually competed nationwide.
The Winns had decided they wanted to be one of those nationwide companies.
"I remember one time we had had a very good year. And the four of us sat around, and we asked everybody, 'Need anything?' And everybody said, 'No.' 'No.' 'No.' And we had made a good profit that year, and we thought, well, rather than take bonuses out, let's build another plant," Winn said. "So we built a plant in Texas, and we ended up building 5,000 boats a year out of that plant. We could have stayed the size that we were and taken that money out personally, but we didn't."
That's how Four Winns became the third largest boat company in the country. Winn said that for years in the early '80s, there was always a construction zone working somewhere around their Cadillac headquarters, adding a building here or there. Soon, between Cadillac and Texas, Four Winns was building 65 boats a day.
PROFIT SHARING AND A CAFETERIA
Winn credits the incredible success of Four Winns in those years, in part, to two perks the family developed for its employees: a profit-sharing program and a subsidized cafeteria that offered employees great food at a bargain price.
Winn said he believes the profit-sharing program made the company more efficient.
"Without profit sharing, you're asking people to do more, more, more for us, us, us, not them," he said.
Winn said the profit-sharing program worked because it motivated employees to be efficient and cut down on waste.
"I was walking on the line one day, and one of them said, 'Hey, I got an idea — these vents look so good. Let's put chrome ones on all the boats.' And I said, 'You know, Jim, I agree. They do look better.' But I said, 'Let's analyze it for a minute. We've already cost out our boats and priced them for the year. We're building 10,000 boats a year. These are $5 a piece more than the painted ones. There's two on a boat, that's $10. We're building 10,000 boats; that's $100,000 right out of profit sharing. What do you think? And he goes, 'Holy sh*%, don't do that,'" he said. "And if it hadn't had been for profit-sharing, he wouldn't have cared. It wasn't his money."
The Four Winns cafeteria came about after John Winn watched an episode of 60 Minutes that featured a successful, innovative company that ran its own cafeteria. Winn called the president of that company and asked him how it worked. He said the man said that, first and foremost, the cafeteria should not be free, because if it is, employees won't appreciate it.
Winn recruited the chef from the local country club to help him set up the cafeteria, and he bought all of the kitchen equipment at an auction. When it came time to launch, the country club chef, Norm Potter, asked if he could run it, Winn said.
"And we charged a dollar-and-a-half a day. It was a full meal — salad bar, dessert bar. We had an ice cream machine. And I think I learned more from [Norm Potter] as to what was going on down on the floor than from anybody. He was like a father figure to the employees. And we all just ate there together. We didn't have an executive dining room," Winn said.
BIG WAVES IN THE INDUSTRY
Just as Four Winns reached the top of the boat manufacturing world, the industry was changing in a way that would lead the brothers and their father to sell the company.
Boat engine manufacturers had begun to purchase boat building companies. By 1987, Brunswick Mercury Marine owned Four Winns' two rivals, Bayliner and Sea Ray.
Winn said that it gradually became apparent that independent manufacturers would have a hard time going it alone. Once the engine makers owned all of the competition, boat manufacturers who depended on engine makers would be in a tough spot.
"Well, we absolutely were not for sale, but the more we thought about it, the more we thought half the building materials in our size boats are the engines," Winn said. "And if these guys get in a real war on pricing, our feeling was that, as independents, we're gonna have a hard time competing with both of them."
In 1987, OMC Boat Group purchased Four Winns. By then, it had already gobbled up 10 other companies. Three of the four Winns left, but John Winn stayed on for another seven years. He was put in charge of Four Winns and the 10 other boat companies OMC already had in its portfolio.
Winn kept the Four Winns headquarters in Cadillac, and, for the time that he remained, he was able to protect the employee profit-sharing plan his family had instituted and continued running the subsidized cafeteria.
"Part of the deal was, as long as I was still there, they couldn't touch our profit-sharing, and they couldn't touch anything to do with the cafeteria. Nothing," he said. "I left — and within weeks it was all gone. And they brought in some outside vendor who wanted to make a profit on the food. And now, nobody goes there. They all run to McDonald's or Burger King every day, and they lost that whole camaraderie."
Ultimately, Winn said, it was the capacity of the company to make those kinds of corporate decisions that caused him to leave around 1995.
"I just couldn't take working for a publicly held corporation anymore," he said. "These guys, public corporations, in my opinion, they're not willing to make long-term decisions. Everything is short-term. And it's all based on the stock price."
Today, Four Winns remains in Cadillac, but it is owned by the French boat company Groupe Beneteau. John Winn is no longer in the boat business, and he is arguably best known today for his massive "boathouse" on Round Lake in Charlevoix that's been featured in The Wall Street Journal and on HGTV.
Trending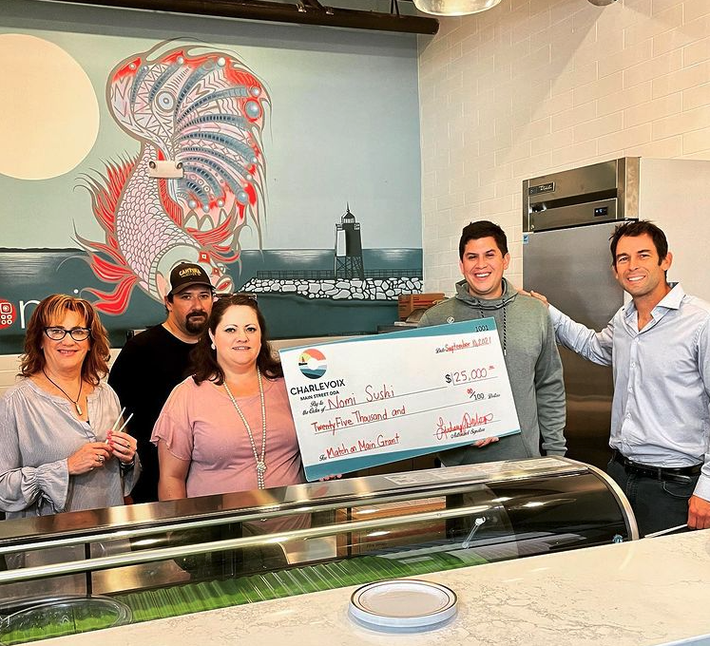 Big Boost for NoMi Sushi
Typically, restaurants don't begin earning money until after they've opened. NoMiSushi, which opened up earlie...
Read More >>
The Unfriendly Skies
A woman on a Southwest Airlines flight refuses to fasten her seat belt or put on her mask. The video, taken by another pas...
Read More >>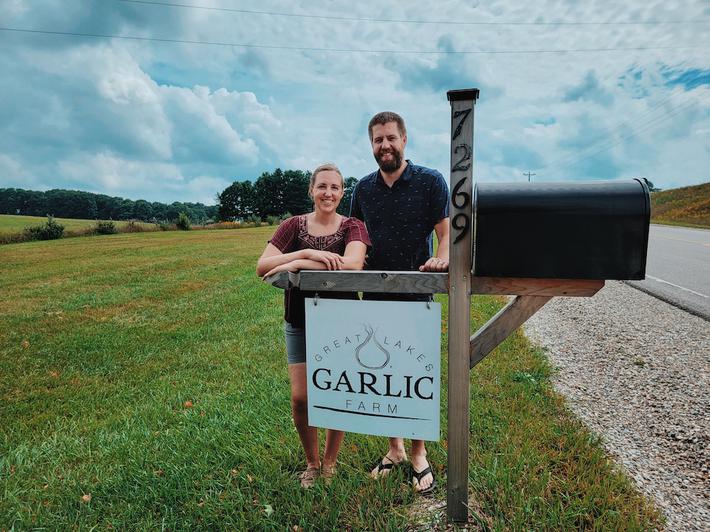 A Matter of Life & Breath
When it comes to cooking, you'll be hard-pressed to find anyone opposed to throwing in a few extra cloves of garlic. Human...
Read More >>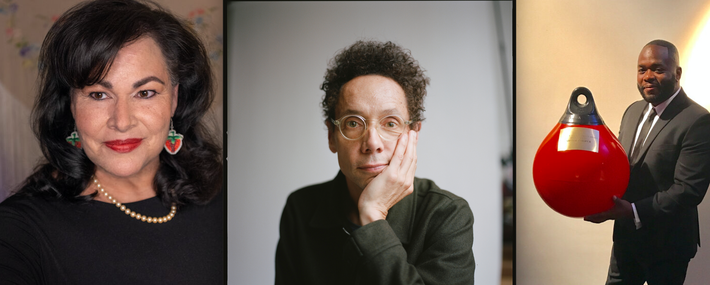 Read 'Em and Meet
Bibliophiles rejoice: The Harbor Springs Festival of the Book is returning Sept. 23–25, with a slate of authors, in-...
Read More >>
↑