The Truth Behind the Cherries at the Nat'l Cherry Fest
Are they really from Traverse City?
The Traverse City National Cherry Festival celebrates the cherries grown here, in the cherry capital of the world, right? So why, every Fourth of July week, do you hear at least a few festival-goers snipe, "These aren't Traverse City cherries! They ship 'em in — from [Washington/China/Mexico/Mars!]"

The cherries featured at the National Cherry Festival are from the Traverse City region. At least partly. According to Maria Lammers of Gallagher's Farm Market, the cherries for the first weekend actually come from (gasp!) the Grand Rapids area. That's because the cherries three hours south of here are ripening by late June, while those in Grand Traverse and Leelanau County are a few days behind.
By the end of the week, local cherries are ripe and available at the Cherry Festival and across the area. "We look forward to having our own," said Lammers.
That's true, and that is almost always what happens at the festival. Lammers acknowledged that there was one Cherry Festival several years ago when cherries had to be imported from Washington because the crop had been completely decimated all across the state. But that's the exception.
For this year's Cherry Festival … ? No problem, though the April snows pushed the season back a bit. She's confident the crop across the area will be a good one this year. "This year, spring was a little late, but we've caught up pretty close. We didn't have a late frost, there was no damage. It's been perfect weather for gardens, flowers, and cherries too," Lammers said.
She said the first weekend is always the busiest for the festival, and that means there needs to be plenty of cherries on hand.

"The Blue Angels are here, the Fourth of July — we have between 10,000 and 12,000 pounds from Grand Rapids, then another 4 to 5,000 from around here."
For Lammers, local cherries means from across northern Michigan, whether that's Leelanau, Old Mission, or right next door. The orchard across the driveway from the Gallagher farm market on M-72, just west of Traverse City, is part of her family's as well, though she admitted that the cherries east of there ripen before theirs do. As for theirs, "It will be ready for U-pick by the Fourth of July."
Lammers has been the unofficial cherry wrangler for the National Cherry Festival for a number of years. She said National Cherry Festival Executive Director Kat Paye began working with her in Paye's previous role as operations director. "I've been there a long time. Kat went back and forth between us and another farmer" before finally handing the reins to Lammers.
So why are local cherries so popular? Lammers said there's a lot of pride locally in being dubbed the cherry capital of the world. Plus the cherries from the region that make their way to the festival are fresh and juicy, as opposed to those that are trucked in from out West. "People look forward to our cherries. They know they're fresh. They want to experience it. They just taste special."
As for that one long-ago instance when the Cherry Festival was forced to use cherries from Washington? "Never again," she said firmly. "We stay in Michigan."
Trending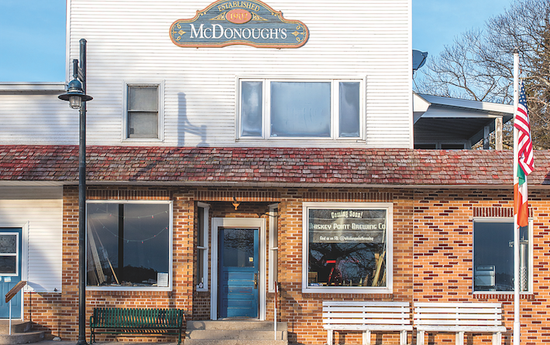 Welcome to Michigan's Most Remote Brewery
After years of planning and honing his beer-making skills, this spring, Patrick McGinnity plans to open Beaver Island's first microbrewery. Opening a craft brewery is challenging. Opening one on a remote island in Lake Michigan that's either a 15-minute plane ride or a two-and-a-half-hour ferry ride from ...
Read More >>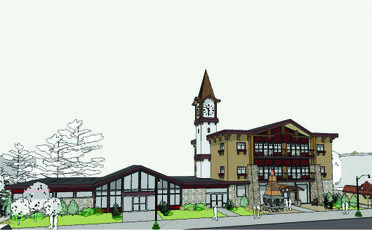 Gaylord: A boomtown Up North
Gaylord native Gary Scott had moved to Indiana, where he and some partners started a business to invest in distressed properties. He was talking to a banker in Detroit about real estate in Bloomington when he asked what kind of deals might be available in northern Michigan. ...
Read More >>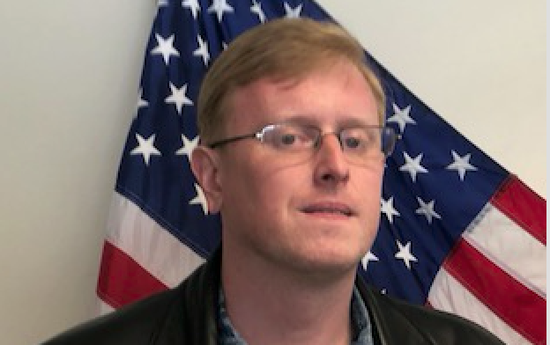 Michael Taillard, The Econozombist
Most people don't consider the economic underpinnings of horror movies and the coming zombie apocalypse. Michael Taillard does. Of course, as The Econozombist, that should be expected. Taillard is a Beulah resident, husband, and father of four, and an economist and author by trade. He wrote ...
Read More >>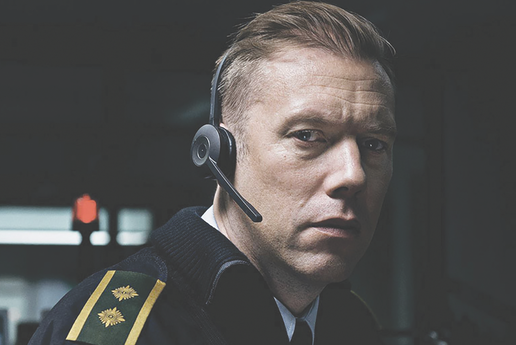 If You Only See One Film Next Week …
The Traverse City Film Festival always brings a host of movies the general public knows virtually nothing about. So how to decide which ones to seek out? Which are good and which are really good? We're here to help. OK, some of the staff at the Film ...
Read More >>
↑