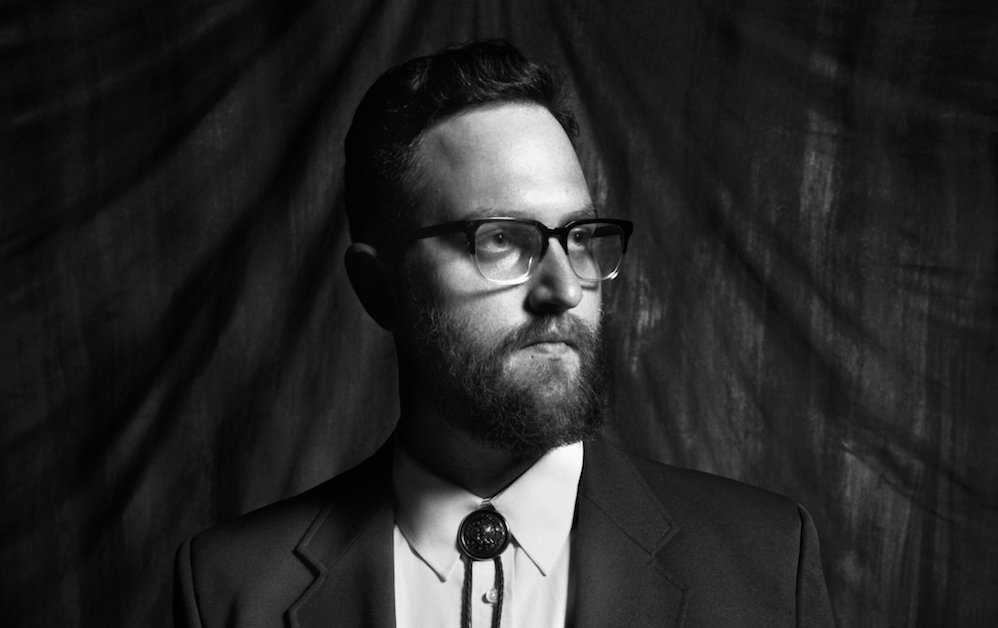 The Up North Artists to Watch Now
On the Rise
Keep your eyes on these artists — they're making a mark on northern Michigan's music scene with their own brands of folk, funk, country, vintage rockabilly, and more. Check 'em out now, so you can say you'll knew 'em when.
JONATHAN TIMM
Traverse City to Nashville to Traverse City. It's been a circuitous road to underground indie fame for singer-songwriter Jonathan Timm, who grew up locally watching his brother play in punk bands and later toured with a band of his own out of Grand Rapids. He's back in town now after a half-dozen years spent in Tennessee's Music City, where he shared studio time with Garth Brooks, opened for Willie Nelson, and roped in guitarist Carl Broemel of My Morning Jacket to play on his 2016 solo debut album, Fever Dreams. While a myriad of influences filter throughout the set, both cities are distinctly evident in Timm's sound, as the country roots of Nashville channel through in folky tracks like "What You Believe," and the rustic, blue-collar northern rock of Michigan makes its way into tunes like "These Hours." Timm might have temporarily trucked back to Nashville to record what will be his sophomore album, but there's a reason he's calling it True North.
Sounds Like: Neil Young drinking kale smoothies in a songwriting session with James Blunt at a grungy Seattle bar.
Find Out More: jonathantimm.bandcamp.com

AIRSTREAM
The authentic ambiance of this ambitious and unexpected vintage rockabilly outfit just can't be beat. Hailing from just east of the Gaylord/Grayling area, the members deck themselves out in cord-trimmed Western shirts, jackets covered in black-and-white musical notes, cowboy hats, oversized belt buckles, and — on upright bass player Deb-O — jaunty neckerchiefs to present this unique genre to their ever-growing fan base. The foursome — which includes Daddy-O, Mr. Jim, Mr. Cool, and the aforementioned Deb — careens through fun tracks from the height of the rockabilly era: "Funnel of Love," Eddie Cochran's "Twenty Flight Rock," and Sandy Nelson's "Let There Be Drums" among them. These aren't your ordinary covers, though; they're Airstream's own take on the bands, tunes, and singers that have influenced its sound, and you'll hear many of them through new ears via the band's energetic and upbeat arrangements. It's cool, man.
Sounds Like: The Stray Cats, Carl Perkins, and Wanda Jackson busking outside of Sun Records.
Find Out More: facebook.com/airstream.rockabilly.1
SWEET TOOTH
The 2016 demise of Gaylord's most popular cover band, The Cookies, didn't stop ambitious singer Jakey Thomas. He not only started work on a new, original project (coming soon) but also rebooted The Cookies' successful live formula with the funky pop outfit Sweet Tooth, a duo consisting of himself and former Cookies bandmate Richie V. Their tagline is dippy — it claims Sweet Tooth is "like a box of chocolates — you never know what you're gonna get" — but it's accurate. The pair bounce between instruments and vocal stylings at a ridiculously rapid rate — one minute looping bass and guitar riffs over percussion to replicate a rollicking R&B hit, the next doubling up on guitar and mandolin to sing a folk-pop favorite. Keep an eye out for a Sweet Tooth single arriving later this year (discussions about an EP or short album are also on the table), then run, Forrest, run to their next show.
Sounds Like: Robin Thicke and The Bee Gees taking the midnight bus to "Funkytown."
Find Out More: marshmellowentertainment.com

SKY AND SIGNAL
Ann Stebelton, Jen Schaap, and Mark Blaauw-Hara make up the upstart Petoskey trio Sky and Signal, whose collective sound skims from prog-rock to folk and jazz. Their lyrics focus on the natural world and a wide range of causes that they feel passionate about, including community-building; that's why you'll often see them performing locally at community-focused events like Boyne City's Stroll the Streets and Crooked Tree Arts Center's Bidwell Plaza live music series. The impressively talented Blaauw-Hara deftly takes on the instrumental duties (both analog and digital) while Stebelton and Schaap weave together their unique brand of organic vocal harmonies. Recently added live drummer Chris Graham has been pepping up their sound a notch, so it will be interesting to see what this outfit has in store next.
Sounds Like: A less maudlin Bon Iver filtering his pointed melodies through a net made of Sarah McLachlan's and Stevie Nicks' wispy leftover scarves.
Find Out More: skyandsignal.bandcamp.com


Trending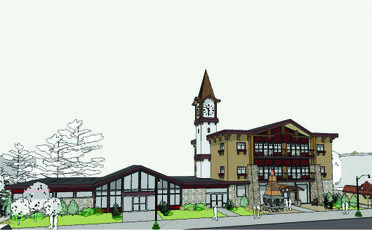 Gaylord: A boomtown Up North
Gaylord native Gary Scott had moved to Indiana, where he and some partners started a business to invest in distressed properties. He was talking to a banker in Detroit about real estate in Bloomington when he asked what kind of deals might be available in northern Michigan. ...
Read More >>
How Beer Revived Bellaire and Other Northern Michigan Towns
Even though Don Hoyt grew up in Gaylord, he never visited Bellaire until he met his future wife, a chiropractor from California who had moved to the Antrim County town for a job. That's the thing about Bellaire – it's not on the way to anything. People ...
Read More >>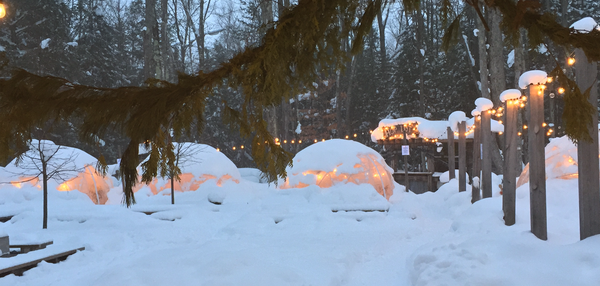 Hop Lot Brewing in Suttons Bay
Brothers Steve and Drew Lutke knew they wanted to do something special with their microbrewery on the south end of Suttons Bay. Even before building their facility, they had begun researching the style and aesthetic they wanted to draw in customers. So they decided to showcase what ...
Read More >>
In The Crosshairs: Home Rule In Michigan
Under the specter of a populist-fueled authoritarian regime installed at 1600 Pennsylvania Avenue, the concept of home rule is now more imperiled than ever in our fragile democracy. Here the term "home rule" refers to local control — the singular place where the endangered species of a ...
Read More >>
↑