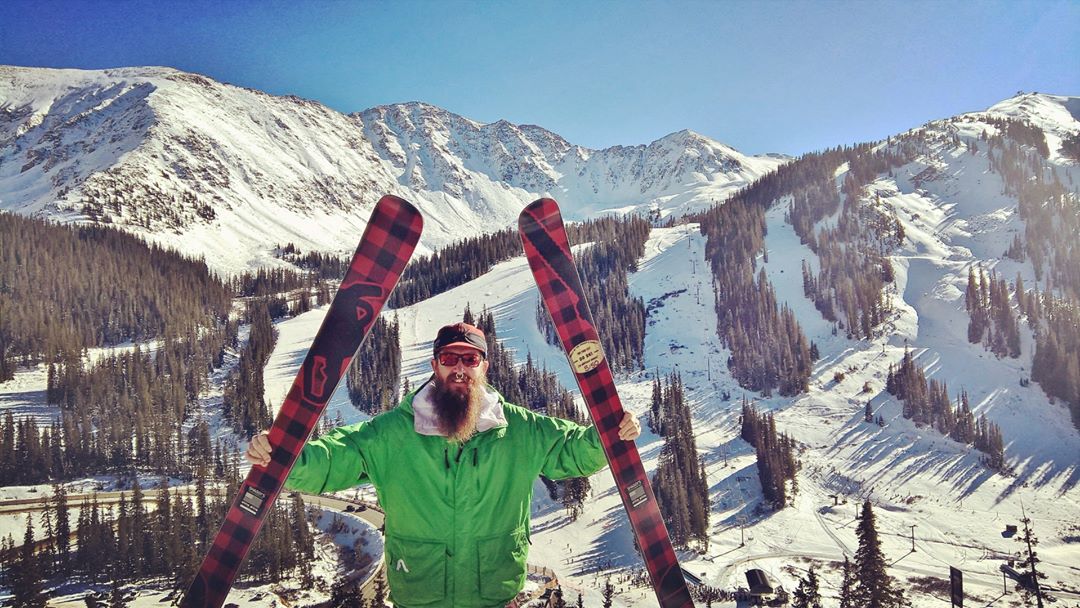 The Uphill Climb of Shaggy's Copper Country Skis
A family legacy, a talent for building things from scratch and a quirky eye for detail have resulted in a successful niche business for one long-time northern Michigan skier, and it's a business that takes its inspiration from the late 1800s.
Jeff Thompson's great-uncle Shaggy grew up in Kearsarge on the Keweenaw Peninsula, smack in the middle of Copper Country during the U.P.'s copper boom. "He was a true jack of all trades," Thompson chuckled. "But one of his skills that really stood out was carving skis, by hand, from a block of wood." Skis weren't just sport where Great-Uncle Shaggy lived; Kearsarge gets an average of more than 200 inches of snow every year.

The entire Thompson family seems to have inherited its great-uncle's crafty genes as well as his affinity for snow. Thompson was a competitive ski racer for years. He explained, "My parents ran a construction business for over three decades. They taught us stuff, so we were all always working with our hands. Once, I was cutting apart a pair of old skis to make skis for my bicycle, just as a fun thing. But as I was making the skis shorter, I suddenly looked at the cut section that revealed all the layers and thought, 'Huh, this isn't that complicated.' It was funny, because I'd been skiing six days a week, but I'd never thought about what was actually in the skis. Once I saw that, skis didn't seem so foreign anymore."
Thompson and his brother Jonathon decided to tackle making skis as a hobby. They acquired a ski press that they stored in their parents' barn and got to work. "But the way skis were made in the early 1900s versus now is vastly different," Thompson said. "They used to be solid wood. Now, they're composites of wood, fiberglass, plastics, rubber and steel."
Early attempts, Thompson said, were less than successful. "There's a huge learning curve," he laughed. "The very first set we made, the epoxy was too cold and the skis never cured. But I was 16 when we started doing this back in 2005; we eventually started making skis that were maybe not perfect but actually did work, and pretty well. And it was cool because we'd made them ourselves."
After three years of fine-tuning their skis and letting people borrow them, they started getting inquiries as to where the skis came from. "Once people actually wanted to buy them, we felt it was time to form our business," Thompson said.

By then, the family had scattered somewhat. Thompson's parents were in the middle of selling their house downstate. Brother Jonathon was out in Colorado, skiing and pursuing another business venture. Thompson himself was at Michigan Tech in Houghton, getting a degree in mechanical engineering. "But the timing was right, so we all reconvened and decided to move to Boyne City," Thompson recalled. "We'd always gone to a lot of ski races there, and our family had built a cabin there, so it made sense."
Naming the business in honor of their great-uncle, Shaggy's Copper Country Skis was born, with the whole family pitching in. Jeff Thompson partnered in the business with his father John. His brother Jonathon and sister Stephanie also work in the business, as does his mother Shari, who oversees the office and accounts. "When you call, you're literally talking to my mother," Thompson laughed. "So you get real personal service, plus the best product we can make. What's nice about us is we can make just 30 pairs of one model of ski and still make money; it's not profitable for big companies to do that."

Shaggy's uses local resources as much as possible, from the wood core of each ski ("Michigan has some of the best hardwood in the world," Thompson said) to the other "ingredients," which include fiberglass, carbon fiber, steel for the edges and a plastic base and top sheet.
In addition to their excellent performance on snow, the ski graphics on Shaggy's skis really make them stand out. "People love putting their own graphics on skis, and only a handful of companies are doing this," Thompson said. "They can call us to explain what they'd like or email us photos or an image, and we'll work it into their ski design. For people who have a graphics background, I can even send them a template to work with. Original designs look fantastic; we love that!"
In turn, customers love Shaggy's unique graphics. The company's limited edition skis are top sellers, made in extremely limited quantities to foster collectibility. Shaggy's Buffalo Plaid skis, individually signed and numbered by hand, arrive with a custom Stormy Kromer winter hat to match – recent production was limited to 50 pairs. Skis featuring lakes Michigan, Huron and Superior were constructed with transparent tops to highlight the wood core underneath and incorporated graphics of nautical charts; those were made in a 75-pair run. The current limited edition Wilderness collection showcases a hand-drawn pen and ink bear. "We commissioned artist Jason Limberg from Marquette to do the drawings for us," Thompson said. "The tail of the ski also features a scene from the Keweenaw Peninsula."

Regularly available models include powder skis, backcountry skis, park/jib skis and mountain skis; most retail for between $599–649. "We sell skis about nine months out of the year," Thompson said. "In May and July, we don't really sell anything, but we do a ski presale in June every year that's pretty popular. We offer a big discount for people who preorder in the summer and deliver their skis in the fall. This also allows us insight into what the demand might be."
Shaggy's is snagging plenty of attention, not only from skiers but also from others who appreciate fine craftsmanship – most notably PBS TV, which filmed an episode of A Craftsman's Legacy a couple of weeks ago right at Shaggy's, building skis with the host and heading to Boyne Mountain to test them out.
"The host of the show, Eric Gorges, comes to the area, and he'd driven by our factory shop," Thompson said. "So he recommended us to his producers, who invited us be on the show. It's set to air soon – I'm not sure when exactly, but PBS wants it to air while there's still snow!"

The business has seen impressive gains over the past 12 years, but the Thompson family is in no hurry to push things. Indeed, slow and steady wins the race. "Our growth has definitely been incredible so far," Thompson said. "But we work pretty conservatively with our business. We don't want to overextend ourselves, because we want to be around for a long time, keeping our customers happy."
Great-Uncle Shaggy would be proud.
Visit Shaggy's Copper Country Skis at its new location at 419 E. Main in Boyne City. You can also visit online at Skishaggys.com or phone (231) 459-4323.
Trending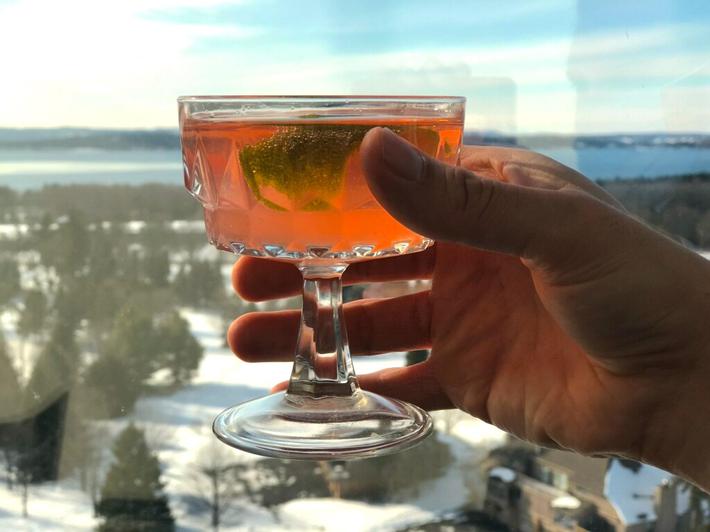 Tiny Pink Bubbles
Hey, ladies, do we have the pink drink for you: Aerie's Tiny Pink Bubbles. With a taste and body as delicious as its...
Read More >>
The Power of Our Example
Every new president faces a daunting array of problems, but 2021 will go down in the history books: Our country is under s...
Read More >>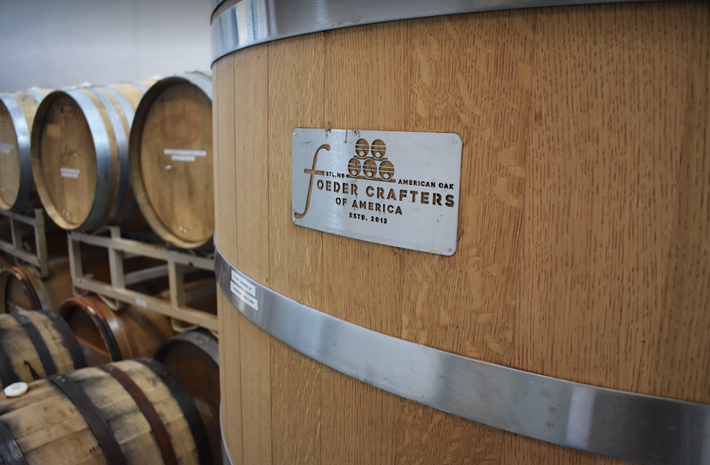 Getting Wild with the Foeder
Drinkers with a discerning eye may have noticed a couple interesting-looking wooden containers in the back of Traverse Cit...
Read More >>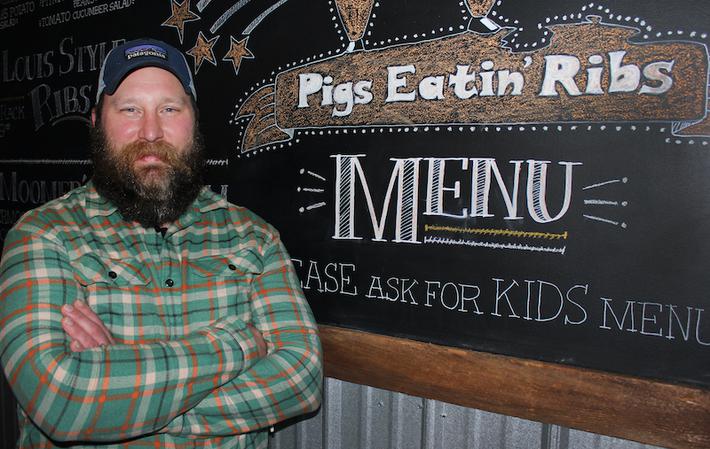 Charlevoix's Pigs Eatin' Ribs
By 2008, Charlevoix Chef Adam Kline had seen and tasted enough. The Northern Michigan food scene had stagnated, he said, i...
Read More >>
↑