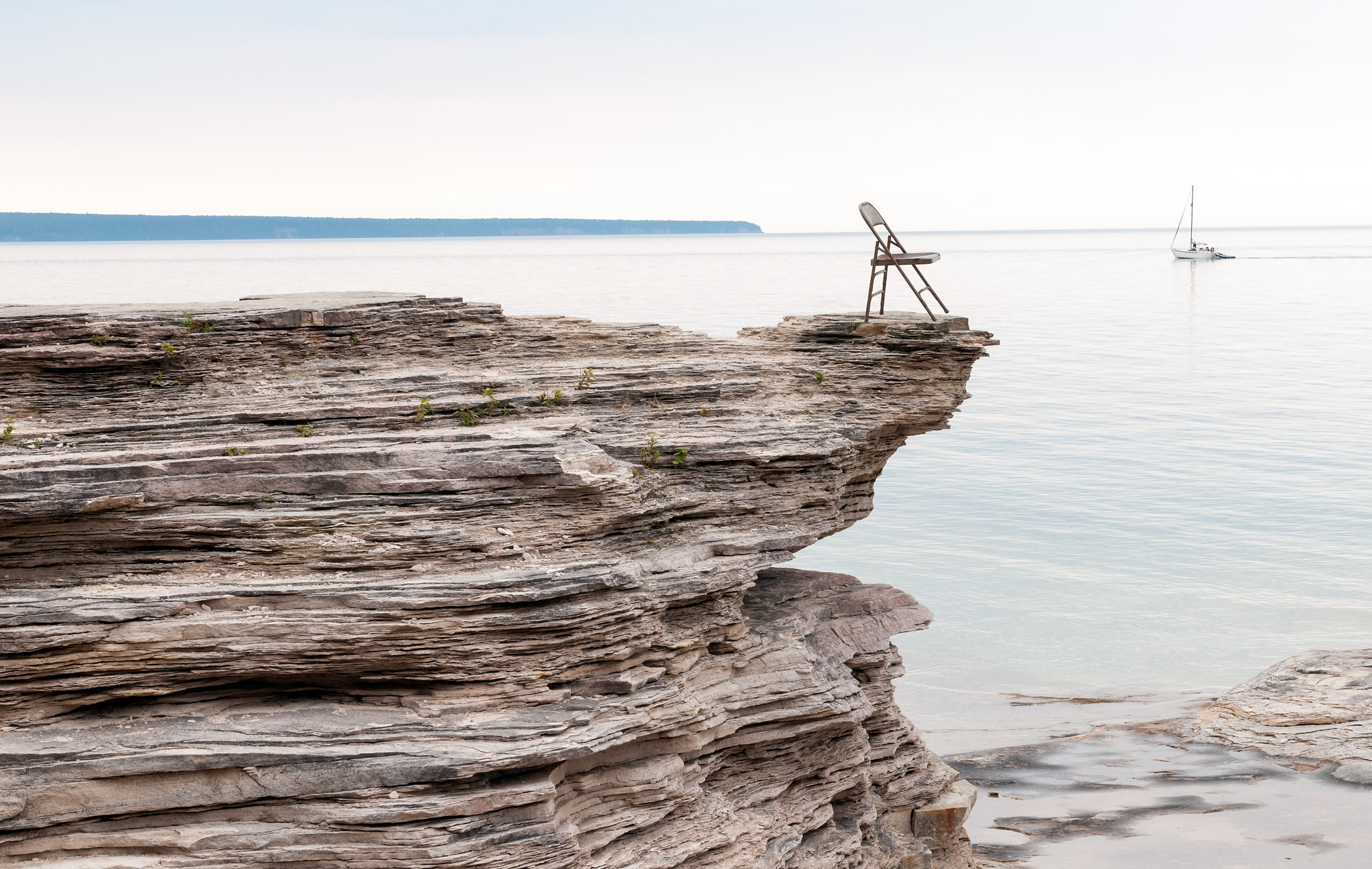 Where to Get Your Art Fix Now
"The Work of Art is a Scream of Freedom" — Christo
The shuttering of Michigan's economy had perhaps its greatest impact on our restaurants, retail, and — that equally necessary but often forgotten backbone of the North — the arts. Many of the former were able to provide takeout or delivery, but music, dance, and the visual and dramatic arts were relegated entirely to the cyberworld.
As the economy slowly reopens, some galleries and organizations are carefully opening their doors, while others maintain their distance, eschewing the real world — at least for now — for the virtual one.

If you, like us, have tired of watching the world almost entirely through the news and social media, start your summer with a plan to add an alternative view, one interpreted through the eyes and hearts of artists and cued up to keep you thinking, appreciating, and inspired.
Here, a look at how many of the region's galleries and arts organizations have and are working to deliver your recommended dose of art and culture this season.
Dennos Museum Center, Traverse City
After a virtual exhibit of student work devoted to pets, the museum is offering two new virtual exhibits open to all ages. The first is themed "Lost & Found in My Backyard." Respondents were to share a photograph of something lost or found in their back yard, whether a view, a piece of nature, or anything else in sight. The other is entitled "Patterns of Domesticity." Contributors were to share a unique pattern found indoors, anything from the tiles on the floor to dishes, bedding, or anything else in the home. "Our staff has been impressed with the creative content generated by participants, and we look forward to inviting more submissions, virtual or otherwise, in future programs and events," said Craig Hadley, executive director. Check it out at: tinyurl.com/y9anltem.
Higher Art Gallery, Traverse City
It's the first thing you see on the gallery's website: "Shop art from home." If that's not inducement enough, under the gallery's name is a button labeled "Shop Now." It takes you to the myriad collections gallery owner Shanny Brooke has posted online. Not content to merely exhibit through the virtual world, Brooke has staged what she estimates to be 85 percent of her planned show "The Woodland" in the gallery's front window. That way, passersby can get an up-close and personal view of the show. Brooke also brought in some oak logs from her yard to use as props for what she calls a whimsical and imaginative show.
Twisted Fish Gallery, Elk Rapids
Manager Lynn Streit said Twisted Fish is bowing to the inevitable this summer, eschewing the lavish openings the gallery is known for. "We're very uncomfortable promoting any public gatherings. We had to cancel shows and classes. It's been a real sore spot in our hearts to have to do that," she said. While not doing virtual shows, Twisted Fish is offering virtual sales. For those purchasing art, it's offering curbside service, even delivery to local areas. Streit said when the gallery opens, it will include measures such as masks, plexiglass barriers and hand-sanitizer stations, and its grounds are still open for those who might want to stop in and bring a picnic lunch. "As we move forward we'll think of ways to share creative expression outside."
Tvedten Fine Art, Harbor Springs
Owner Margaret Tvedten opened an Instagram account to complement Facebook and the gallery website, offering interested parties a glimpse of what they'll find at the gallery. She said that's as far into the virtual world as she's venturing, though the website also offers a panoramic tour. As the gallery opens with its regular summer hours, Tvedten said she believes clients and visitors will be responsible, wearing masks and keeping mindful of social distancing. She said the gallery's emphasis on fine art and what she calls its "off the beaten path" location already militate against large crowds. In celebration of its 25th year, Tvedten is hosting weekly shows by individual artists, beginning July 3.
Michigan Artists Gallery, Traverse City
The May show "Out of the Woods: Mammals, Memories and Mud" was to coincide with the downtown Traverse City Art Walk. The best-laid plans, right? "We named the exhibit before we knew we were headed 'into the woods' with this major virus, but hope this show symbolizes we are coming out of that," said gallery owner Sue Ann Round. The show, featuring six ceramic artists, instead opened on the gallery's Facebook page and for in-person visitors six at a time, following all protocols. Unfortunately, in the real world, a guest bumped Leanne Schnepp's "Zemyna: Mother Nature," sending it tumbling to the floor and shattering. Round said Schnepp's reaction was extraordinary: "Please, please, please, do not worry. No one died. It can be mended. And if it can't, I will make something else."
Crooked Tree Art Gallery, Petoskey/Traverse City
Since the Stay Home order, the organization has launched CTAC Online where people can find information about upcoming virtual events and classes, as well as online exhibitions. Crooked Tree has been presenting its free lecture series, Coffee@Ten, live via Zoom and has been hosting weekly virtual meetups for its Artist Guild members, an opportunity for artists to make new connections and talk about issues affecting their art.
Its annual juried photography exhibition was scheduled to open in the Traverse City gallery in early April, but surprise, it went online as well, where it can — and should, we looked! — be viewed through June 16. (Pictured above is Douglas Coon's Pictured Rocks Chair.) PHOTO2020 artwork is available for purchase, and all proceeds go directly to the artists. CTAC's annual Dart for Art fundraiser will take place virtually as well, with streaming live events, including artist demos and performances, virtual door prizes, exclusive online auctions, dinner at participating restaurants and more.
Arts for All, Traverse City
According to Grace Hudson, the mission of Arts for All of Northern Michigan has always been about adapting. "We're doing that now more than ever," said the executive director of the organization, which promotes access and inclusive opportunities for children and adults with and without disabilities to experience and grow through the arts.
It hosted its spring dance virtually, via Zoom, with a live DJ, and another is planned this week, June 8. Then, in a direct effort to connect with the community, the organization mailed members free mini-watercolor kits and paired with three instructional videos it created with Arts for All's teaching artists. The organization isn't stopping there; see the sidebar AT RIGHT and stay tuned to the organization's continuously updated at-home art resource page for cool at-home projects you can do. Junk drawer doodles, anyone?
Oliver Art Center, Frankfort
The order to close came down during the installation of a new exhibition, "Make Mine Abstract!" Gallery Executive Director Mercedes Michalowski said the staff decided to keep installing in the hopes that the work would be viewed by the public eventually. When they heard it would be a lengthy shutdown, the decision was made to create an online tour of the 168 works in the exhibition and an online photo album in order for people to view — and possibly purchase — the artwork on display. So far, "The virtual tour has over 1,400 views, which is incredible," said Michalowski.

Since the shutdown, Oliver Art Center has also been creating online content for its community through activities such as coloring sheets, word games, and even art book-themed storytime videos. In addition, an online Facebook group created by OAC has attracted over 100 members to share current work, creative ideas, information for artists and families, and more.
Ramsdell Theatre, Manistee
The epicenter of the arts and culture in Manistee has, like so many other venues, been forced to cancel or postpone numerous shows and events, from concerts to workshops, exhibits and the inaugural Ramsdell Theatre Camp. But it did host a one-time virtual performance of "Escanaba In Da Moonlight."
Through what it's dubbed the Video Vault, the Ramsdell is offering an interview with Mary Wahr, whose exhibition on fractal art is now ongoing virtually, with the live portion now scheduled for fall. Executive Director Xavier Verna is also regularly updating its social media presence on Facebook and Instagram.
Glen Arbor Art Center, Glen Arbor
The pandemic has fostered greater interest in birds for those relegated to home., which makes "New Views: Birdlandia" a well-timed exhibit. It features 2D and 3D work that explores birds in a variety of media: acrylics, oil, textiles, paper, pencil, and many others. In addition to the virtual tour, the site (www.GlenArborArt.com) offers interviews with bird and birding enthusiasts, as well as links to other sites of interest to birders, such as the Cornell Lab of Ornithology, the Grand Traverse Audubon Club and more.

Submit & Participate with Your Own Art
Art Explosion
Similar to the famous Art Prize competition in Grand Rapids, the Great Northern Art Explosion is a multi-day public art exhibition in Grayling. It is being hosted by AuSable Artisan Village in partnership with Kirtland Community College. Its mission is to showcase Grayling as an art destination, create visibility for the creative talent in northern Michigan, and activate the downtown Grayling area by using local space and resources to host a multi-day, public art event. Registration is open to any artist at least 18 years old through July 10. Grand prize is $8,000, with three other $1,000 prizes. Artists do not have to live in Northern Michigan to participate. Works submitted may be in any medium: drawing, printing, installation, painting, photography, digital art, sculpture, mixed media, decorative art (textiles and material, glass, wood, metal, ceramics, mosaic, paper or other techniques). For more information, go to www.ArtExplosion.org.
Wellness Wednesdays
Several arts organizations have teamed up to offer a series of videos on the topics of wellness and art and culture. Every Wednesday, a teaching artist from one of the participating groups — Arts for All of Northern Michigan, Art Rapids, Crooked Tree Arts Center, Glen Arbor Arts Center, Oliver Arts Center and Parallel 45 Theatre Company — will share on various facets of health, healing and/or the arts. The goal of the project is to provide community wellness through creative opportunities like working with clay, improvisation, painting and other artistic outlets. While the programs are free, there will be a virtual tip jar to support to the artists providing the content. Research has shown participation in the arts can decrease stress and anxiety, increase positive outlook, and strengthen the immune system. To sign up, go to one of the organizations' Facebook page. It runs through July 1.
Northport Plein Air Paint Out
The call for artists is open until June 30 for the 8th Annual Northport Plein Air Paint Out event. Given the pandemic, the artists will not be gathering, but painting "plein air from there," which could be … well, anywhere. The paint days will take place July 25–26. It will be followed by the VIP Virtual Exhibit and Sale, 4pm–5:30pm July 27. VIP access to the sale is $10, with limited availability. Free public access to the works begins 6pm July 27­–4pm July 31. For more information, go to www.NorthportArtsAssociation.org.

*** Show & Tell Us! ***
This list is by no means exhaustive — so if you're an artist or represent a gallery or art program you don't see here and have an exhibit open to the public in real life or online this summer, please let us know. Email lynda@northernexpress.com, and we'll add information about your exhibit/program to the online version of this story, at www.NorthernExpress.com.
Trending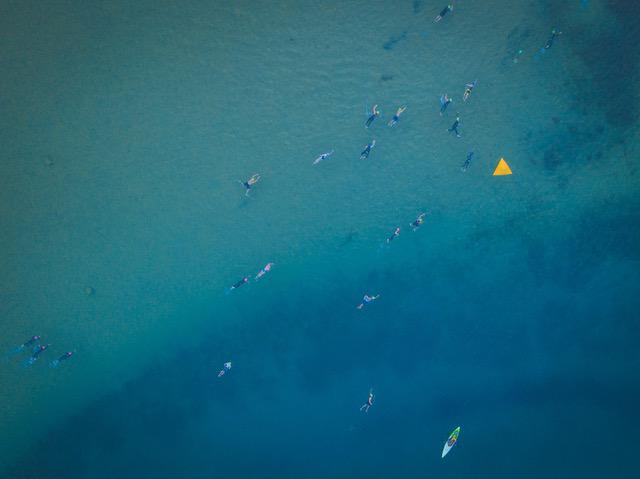 Swim, Bike, and Run in TC
The Traverse City Triathlon is back on Sunday, Aug. 21, with Olympic and sprint-distance races beginning in Bowers Harbor ...
Read More >>
Forty+ Years of Fabulous Art
Frankfort may be a sleepy town come winter, but in the summer, the little spot on the water is hopping. And for 46 years, ...
Read More >>
The Past in Motion
Where can you find 1,000 tractors? What about 600 antique engines? Dozens more old and cool cars and trucks? This weekend,...
Read More >>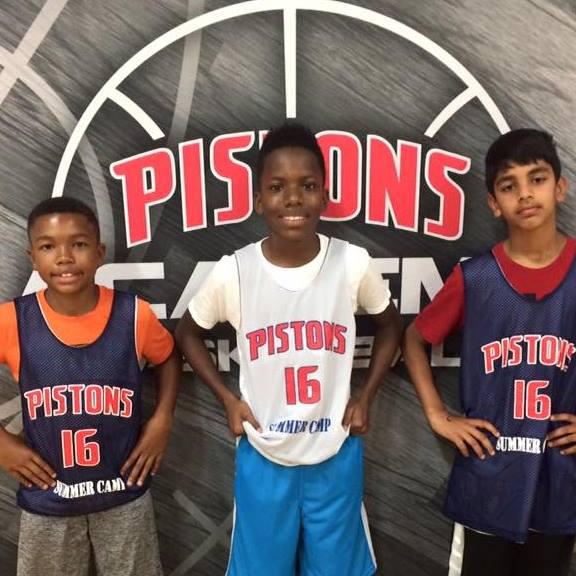 De-troit Basketball!
Is the next point guard for the Detroit Pistons living under your roof? Or do you just want to get your kiddo out of the d...
Read More >>