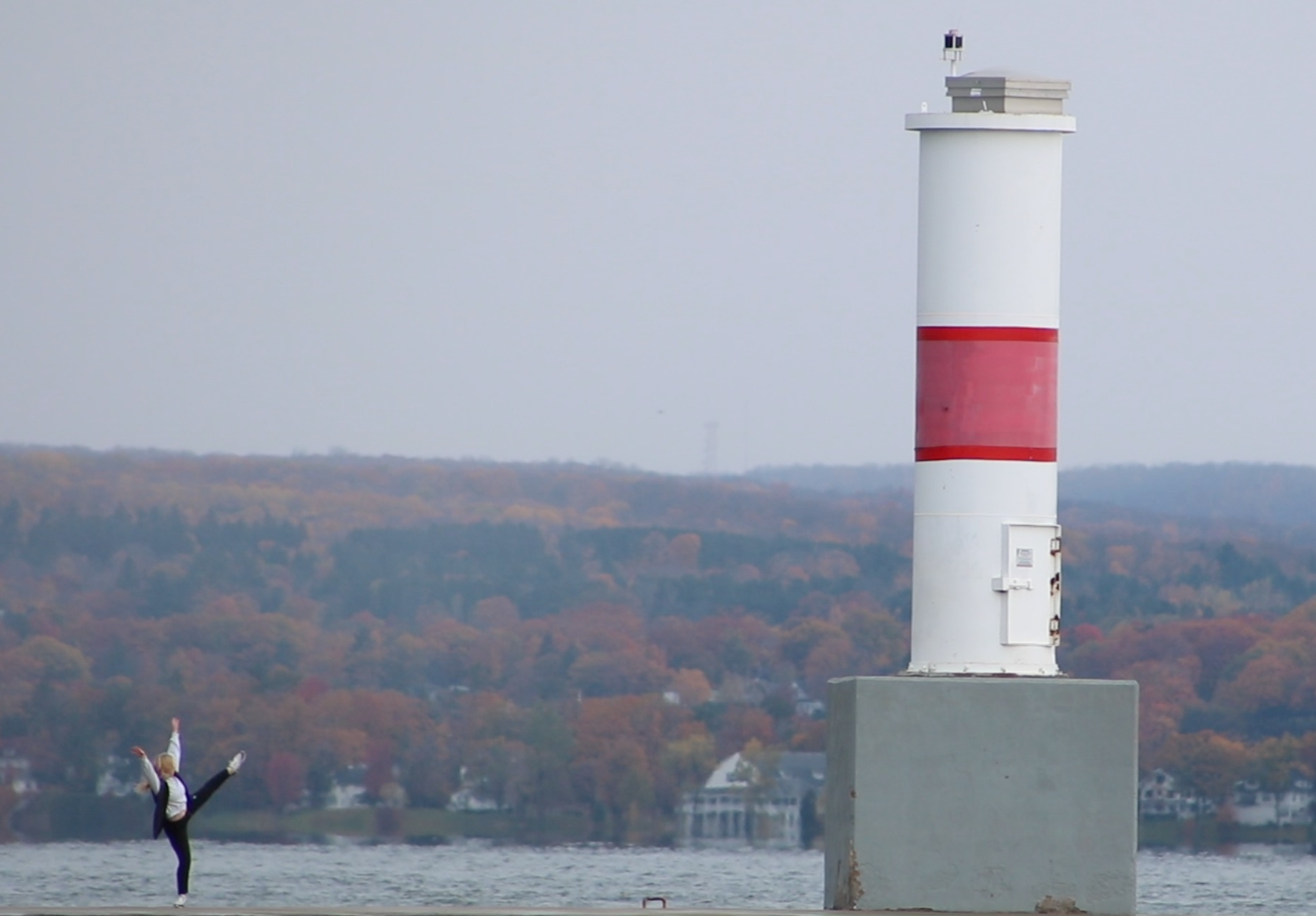 Holiday Entertainment: Will the Curtain Rise Anywhere?
The latest on this season's holiday shows
The show must go on — except when a pandemic changes things.
That more or less describes the holiday season in 2020. The usual cornucopia of concerts, plays, showcases, and multiple "Nutcracker" performances around the region has been whittled to a precious few this year. Most — but not all — will be virtual, as the threat of COVID-19 and accompanying quarantining of much of society puts a new and decidedly un-Christmas-like spin on the season.
First, what won't be happening: You can pretty much cross those school Christmas concerts off your to-do list. None of the public or private schools Northern Express contacted had anything scheduled for this year, no doubt a disappointment for parents and the rest of the audiences eager to watch their community's kids sing and play their holiday hearts out.
NEW NUTCRACKER FOR STAGE
There is usually a plethora of performances of Tchaikovsky's "The Nutcracker." That number, too, has been pared down this year, but maybe not to zero: At Interlochen Arts Academy, Director of Dance Joseph Morrissey has reimagined the classic Christmastime ballet to showcase the dancers sans physical contact with their partners. He said it was an opportunity to think outside the traditional ballet box.
"A lot of people said, 'How are you going to do that? It's impossible.'" Instead, Morrissey took it as a challenge. "As long as it is well structured, [it can] make a wonderful holiday production. It's a fantastic score."
Morrissey said the opportunity to showcase the students dancing in a different way and with different choreography, all without touching one another, was a challenge, but one he welcomed. Creative props, such as lengths of silk, will enable aspects of partnering while maintaining social distance.
The performers will be attired in more than 100 exquisitely detailed costumes, some of which were newly handcrafted for this production in Kyiv, Ukraine. The resulting show also includes fewer onstage props, instead utilizing more lighting and projection effects. "It's not a COVID version; it's just a new version," Morrissey said.
As to the performance, the recent shutdown orders have potentially impacted it. The Academy had planned a Dec. 12 live show for an audience of Interlochen staff and students only (all of whom are regularly tested and/or have their temperatures taken daily) and streamed at the same time. Now, the most recent rehearsal was filmed for possible streaming, depending on where things stand by that date.
NEW NUTCRACKER ON SCREEN
Another city, another reimagined performance: On Dec. 19, Crooked Tree Center for the Arts is presenting its new "Nutcracker" onscreen at the Great Lakes Center for the Arts. It begins with Clara and her family shopping in downtown Petoskey when and her brother, Fritz, comes upon a store with beautiful dolls inside. One of the dolls comes to life to entertain them, and the shopkeeper presents Clara with an antique nutcracker doll.
After fighting with Fritz because he broke the doll, Clara makes her way to the Petoskey break wall (pictured above), where she disappears into a magical world and is met by her cherished nutcracker doll transformed into human form. Further dancing adventures take place in the Petoskey area.
Heather Raue, the artistic director of the Crooked Tree Arts Center School of Ballet, said she began planning for the new version this summer. "I thought, let's do an Up North screen dance. It's the same storyline, set in 2020, with 50 percent site-specific," she said. The other half was filmed with individual dancers performing in front of a green screen, then the two pieces were edited together. With the potential for restrictions precluding the planned Dec. 19 showing, Raue said the show will also be available as a ticketed streaming event as well.
A CHRISTMAS COLLAGE
Both Interlochen and Crooked Tree offer other holiday festivities. The former includes the annual Sounds of the Season, which this year will include performances by students and faculty from all of the academy's artistic disciplines: creative writing, dance, film and new media, interdisciplinary arts, music, theatre, and visual arts. The seasonal selections will be individually recorded and woven together into what Interlochen has dubbed "a lighthearted, 45-minute holiday postcard." It will be streamed at 7:30pm Dec. 15 at live.interlochen.org and on Facebook.
SUGAR PLUM FAIRY TEA
Crooked Tree's Sugar Plum Fairy Tea will be a combination live and virtual event. Each reservation includes a custom Sugar Plum Fairy Tea kit created by the CTAC school of ballet dancers, with a Nutcracker photo book, china teacup, tea, pink lemonade, yummy treats, and decorated pointe shoes made by the dancers, as well as a personal link to the virtual tea 1pm–3pm Dec. 13. Attendees can also meet the principal dancers and enjoy arts and crafts in person 1pm–3pm Dec. 12 at CTAC in Petoskey. (For more information on any these presentations, go to www.interlochen.org and www.crookedtree.org respectively.)
NEW HOPE CHRISTMAS JOURNEY
So is that it? Not at all. New Hope Community Church in Acme will again present "The Christmas Journey," its annual showcase of the story of Christmas, from creation to Bethlehem and beyond. Pastor Rick Stewart said there will be some differences this year, but as the bulk of the event is held outdoors, much will be unchanged. "There were only two scenes inside in the lobby, and we may put that outside as well," he said.
The walking tour through the woods behind the church features numerous actors, musical vignettes and live animals. "We've got the ark on reserve," Stewart said with a laugh. It is scheduled to be performed from 5:30 to 7:30pm Dec. 4­­–6 and Dec. 11­­–13, which should allow for plenty of distancing between small groups. Admittance is free.
BOLSHOI "NUTCRACKER" REBROADCAST
One more "Nutcracker," this one at Ramsdell Regional Center for the Arts in Manistee. On Dec. 26 at 2pm and 7pm and Dec. 27 at 2pm, it will show a rebroadcast of the Bolshoi Ballet's 2018 performance. Audience size is limited to 50 people for each of the shows. For ticket information, go to RamsdellTheatre.org.
VIRTUAL MESSIAH SING
At Central United Methodist Church in downtown Traverse City, the annual Messiah Sing has gone virtual, with an encore performance of last year's Messiah Sing featuring soloists Laura Osgood Brown, John Bragle, and Keith Brown, with Northwestern Michigan College's Grand Traverse Chorale and the CUMC Chamber Orchestra under the baton of Jeffrey Cobb. Images from the past 40 years of CUMC's Messiah Sing will also be part of the encore performance, which can be seen on Central United Methodist Church's Facebook page at 4pm Dec. 6.
The church will also stream an encore performance of last year's Jazz Christmas with the Trillium Quartet, Voices 4, Sashay, Central's Christmas Combo, soloists Amy Wallace-Cork, and Brenna McGurn, and accompanists Susan Day and Candice Wallace. Viewers will be able to donate to Central Methodist's Homeless Outreach Program during the Dec. 13 broadcast at 4pm.
Note to readers: Given the pandemic and subsequent restrictions, things are always in flux. Please check with the venue for any last-minute changes.
Trending
Talking Truth
Truth is, we are all freedom-loving people here in America. Truth is, we are all fiercely independent at heart. And truth ...
Read More >>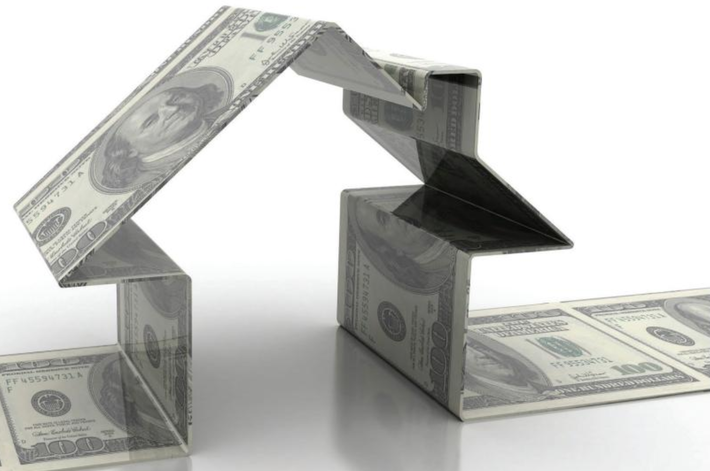 The North's Workforce Housing Crisis Just Got Worse
Is the ideal of "affordable housing" even possible to achieve in northern Michigan? It's a question tha...
Read More >>
Loyalty to a Lie
Some Republicans have fallen down and they can't, or won't, get up. This isn't the party of Lincoln, and it's not l...
Read More >>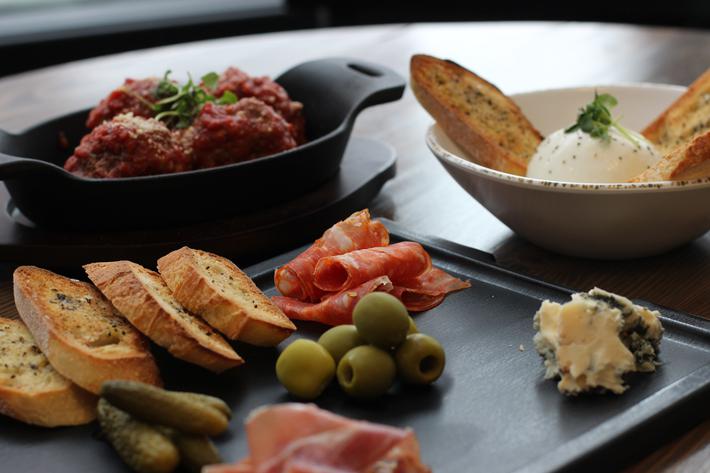 Vita Bella Italian Kitchen and Market
Maybe Ed Carella didn't have a choice. After all, he'd basically been raised in a pizzeria. His parents, Tina ...
Read More >>
↑