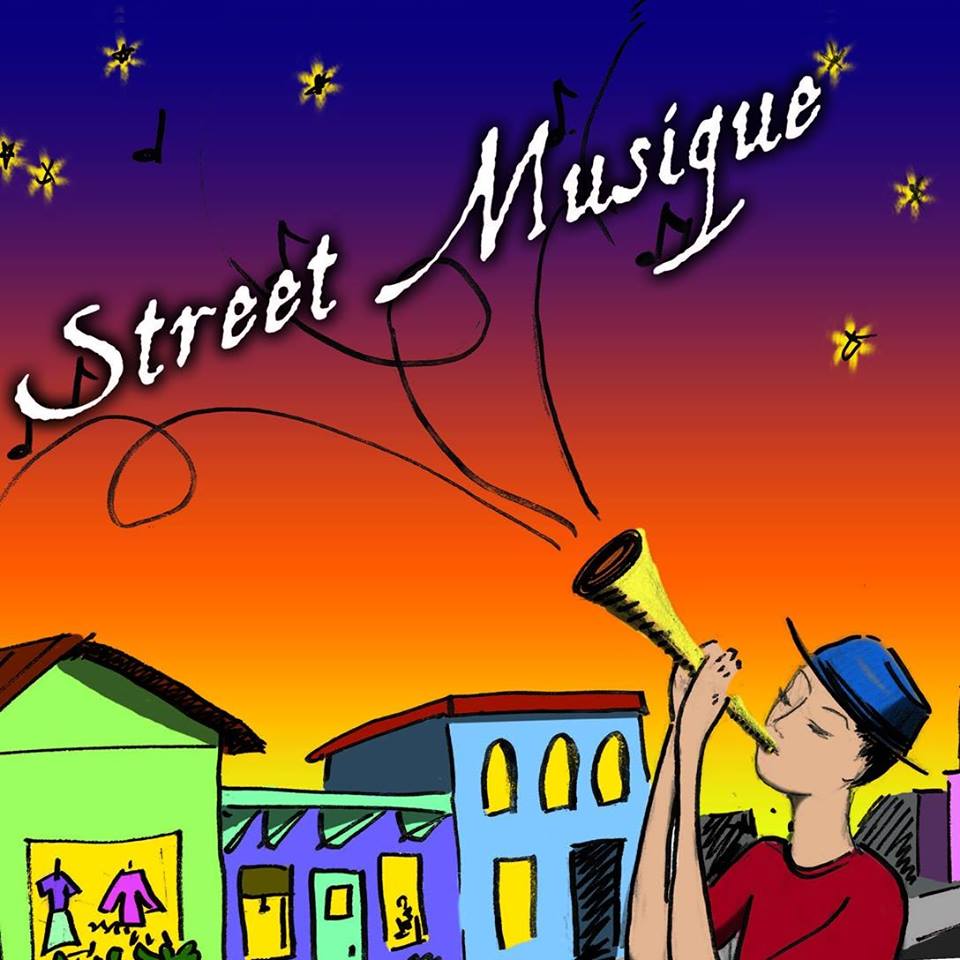 Three Times the Fun
A Trio of Music Fests
Big northern Michigan music events like Blissfest and the Traverse City National Cherry Festival get lots of attention — and rightly so — but there are dozens of under-the-radar Up North festivals music lovers shouldn't miss. Here are three summer 2017 essentials sure to keep you entertained around the tip of the mitt:
STREET MUSIQUE
Harbor Springs
Street Musique is unique because it's not just one music performance each week, nor is it a typical series of concerts that each have an opening and main act. Instead, all of the performers are featured attractions in their own right, with each block of downtown Harbor Springs featuring a different individual artist and/or bands at dedicated spots. In any one evening, you could hear rock, jazz, classical music, pop, or singer-songwriters as you stroll around town. The fact that the music series is free and right in the heart of things also lends itself well to hanging out with friends, meeting new people, or making plans to follow up Street Musique with dinner or other activities, as you're already in the middle of it all.

MUST HEAR: Ambitious Grayling pop duo A Brighter Bloom (July 13); The Moxie Strings, giving TC's The Accidentals a run for their money with their own unique take on fiddle, cello, and percussion (July 20); local faves The Peacemeal String Band, who harken back to the traditional folk of the '60s (August 3); and singer-songwriter Charlie Millard, who's inspired by the sounds of Van Morrison and Bob Dylan (Aug. 24.)

SIDE TRIP: If you've got kids in tow (or you're just young at heart), Street Musique also includes fun diversions like balloon animals, face painting, spectacular chalk artworks, and even magic and juggling shows.

TUNE IN: On the streets of downtown Harbor Springs starting June 29 and running through Aug 31; performances take place 7pm–9pm every Thursday.

MORE INFO: facebook.com/streetmusique or (231) 881-0122.

MUSIC IN MACKINAW
Mackinaw City
Conkling Heritage Park in Mackinaw City is where you'll find an extensive series of outdoor music performances set against a stunning summer backdrop: the Mackinac Bridge, the Straits of Mackinac, and not just a few Mackinac Island ferries cruising about. Bring a lawn chair or a blanket and enjoy these free shows at the Roth Performance Shell in Conklin Heritage Park, where the cries of seagulls and the scent of fudge blend with everything from folk to classical, dancers to instrumentalists, dueling pianos to legendary trios. Afterward, it's just an easy stroll back to your car, your hotel, or to check out some of the businesses in Mackinaw City that stay open late in the summertime to keep the fun going even longer.

MUST HEAR: Delilah DeWylde, an energetic dancehall-rockabilly singer from West Michigan (July 1); Peter Paul and Mary Remembered, a tribute act from Phoenix, Arizona that recreates the music of the mellow '60s folk outfit (July 21); Dance North, youthful northern Michigan dancers performing onstage routines as taught by a retired former Radio City Rockette (July 28); and the Straits Area Concert Band, a neighborly outfit of locals that perform repeatedly throughout the summer months (various dates).

SIDE TRIP: Here's your perfect prescription for a full Mackinac day: Take a short ferry trip to spend the afternoon on Mackinac Island, then head on back to the mainland to spend the evening in Mackinaw City with this great live music series.

TUNE IN: Every Saturday (8pm or 9pm; check the full schedule for confirmed times) from June 27 to Aug. 22 in Conklin Heritage Park.

MORE INFO: mackinawchamber.com or (231) 436-5574.

MUSIC IN THE PARK
Mackinac Island
Folk, rock, blues, country — this free concert series has it all but places a special focus on Americana music. It's not for everyone; you'll need a ferry or your own boat (or a plane) to arrive at this island event, but once you arrive, you'll enjoy not only top-notch tunes but also the postcard-perfect setting of Marquette Park at the foot of historic Fort Mackinac, in Mackinac Island's equally photo-worthy downtown. Picnicking is encouraged, and there are plenty of places to stop on the island to get some great carry-out food, snacks, and beverages. Every week brings a completely different performer, with many new and visiting regional artists who aren't regularly heard around the region.
MUST HEAR: Detroit-based singer-songwriter Allye Gaietto bases her quirky pop songs on jazz stylings (July 13); Traverse City's own Benjaman James showcases his singer-songwriter skills with his rootsy, soulful sound (July 20); The Swift Brothers (no relation to Taylor) recollect the sounds of The Lumineers or Arcade Fire with its unique versions of pop cover songs (Aug. 3); and folk artist Olivia Mainville will be a familiar face to many from her appearances at Blissfest (Aug. 10.)
SIDE TRIP: There are so many options for great sightseeing on the island that it's tough to pick one, but if you spend your day bicycling around the island's 8.3-mile circumference, you'll take in a ton and be more than ready to relax on a picnic blanket to enjoy some live tunes in the evening.

TUNE IN: Every Thursday from June 22 through Aug. 17 at 7pm.

MORE INFO: mackinacartscouncil.org.
Trending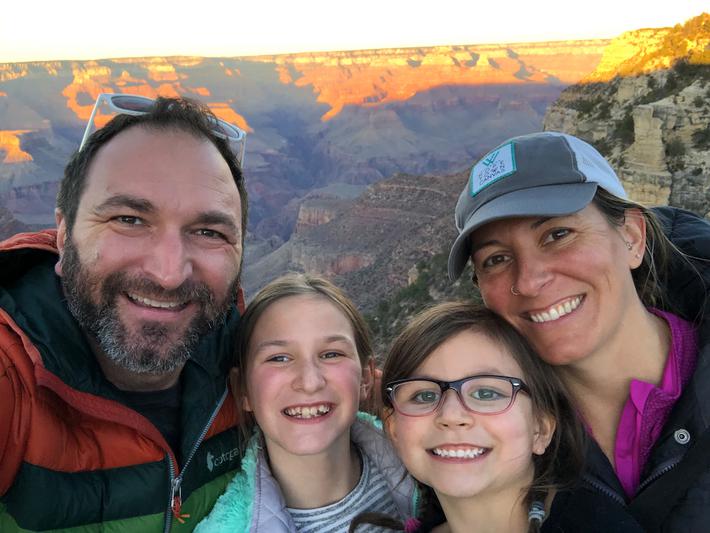 A Nine-month Family Vacation
Long before the pandemic, Joe and Christina Sanok had a plan. A dream, really: They wanted to take off with their kids and...
Read More >>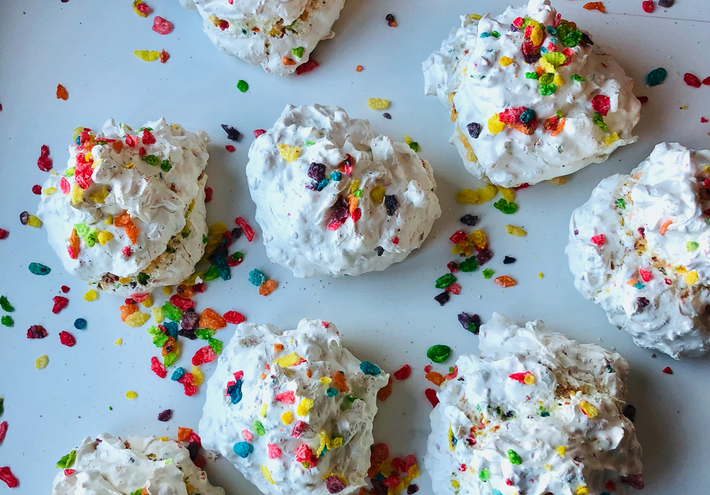 7 Batches Made in Heaven
Let's be honest: Picking the best cookies in northern Michigan is an impossible task. There are so many "right...
Read More >>
Respecting the River
Forever, the Grand Traverse Band of Ottawa and Chippewa Indians (GTB) has regarded the water — and the Boardman/Otta...
Read More >>
Not a Clue
Surely politicians wouldn't be so clueless that they'd lie about COVID-19 deaths or take a vacation during a statewide eme...
Read More >>
↑