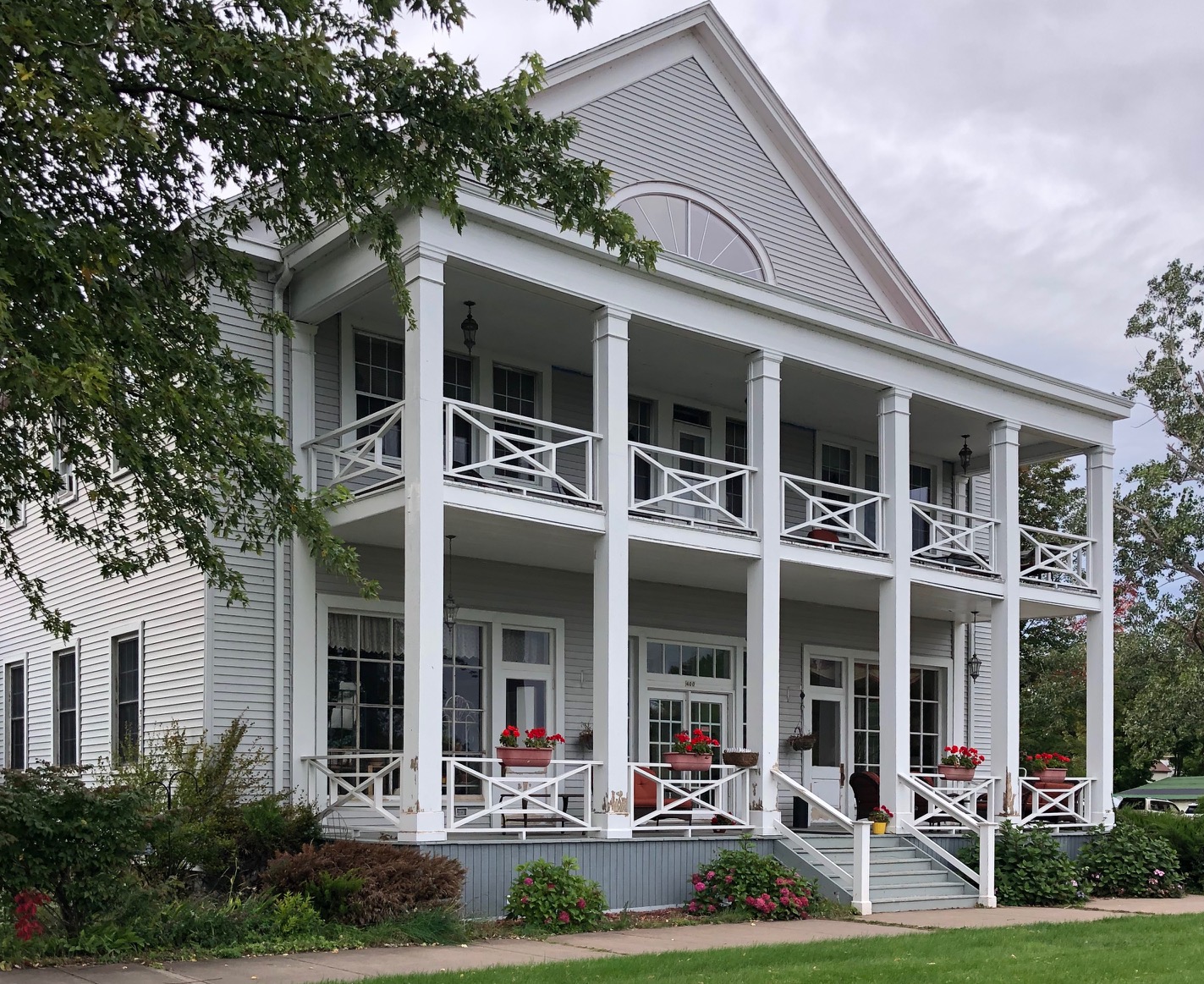 Thunder Bay Inn
Part of a famous film and novel based on a real-life murder and courtroom trial
Former playground to Henry Ford and part of a famous film and novel based on a real-life murder in the town, the courtroom trial — and a most unusual insanity defense
Mark Bevins had a dream. A 30-year employee at General Motors, he longed to fill the role of innkeeper. And not just any inn would do — he had his eye on the historic Thunder Bay Inn in Big Bay, 25 miles north of Marquette.
So 19 years ago, he put in an offer on the historic inn — and was outbid. Then when it was for sale seven years later, he bid again, with the same result. Finally, last year, he was finally able to purchase the 14-room inn, restaurant, and grounds.
Good thing he's persistent. "I'd been working on the purchase for two years. When COVID hit, I called and said 'Get it done.' I was approved, but the bank was closed. It was a creative contract … to help them move on and help me," Bevins said.
Then all he had left to do was persuade his wife, Sue, that they should move seven hours north, away from their longtime home to a tiny hamlet a mile from Lake Superior. It wasn't easy. "It took a long time to convince my wife. She worked full-time till the end of the year. I said, 'C'mon dear.'"
His fascination with the hotel dates back decades. He was a summer visitor for many years, and his family before that. "My father had been coming to Big Bay since 1945," he said. By the time Bevins was 15, he was so enthusiastic about the place he was going to deer camp and even hitchhiking by himself to go camping nearby in the winter.
The inn has a storied history. It originally was built as a general store and lumber warehouse back in 1911, when the area was a hub for the lumber industry. At the time, the Brunswick Corporation, famed for making billiards tables and wooden lanes, pins and bowling balls, was purchasing and harvesting thousands of acres of timber in the Lake Superior region. Company-owned steamboats would haul the maple wood to Big Bay for cutting before shipping it south to Muskegon to be dried.
In 1943, the site caught Henry Ford's eye. He purchased the building, converting it to an inn for himself and his friends and family. Big Bay quickly became a company town: He also purchased the sawmill, the power plant, and nearly every other building in town, and set up an auto plant.
The Ford Inn became a popular destination for visiting executives from the company, but by 1951, the Ford Motor Company eventually abandoned the venture and sold off all the properties, including the inn, which then became the Thunder Bay Inn. It's had a succession of owners since, culminating in the purchase by Mark and Sue Bevins last year.
The Ford connection isn't the inn's only claim to fame. Like the Grand Hotel on Mackinac Island, the Thunder Bay Inn has a cinematic claim to fame. Decades before Jane Seymour and Christopher Reeve starred in Somewhere in Time, set and filmed at the Grand Hotel, the Jimmy Stewart film Anatomy of a Murder was filmed at various locales in Big Bay, including the Thunder Bay Inn in 1959.
The film was actually based on a real-life homicide that occurred in 1952 at the Lumberjack Tavern in Big Bay. The murder and subsequent trial was made famous first, however, by the anatomy of a Murder novel, written by Michigan Supreme Justice John D. Voelker, under the pen name Robert Traver. Voelker had intimate knowledge of the case; he had served as the accused murderer's defense attorney at the time.
For the movie, the shell of a tavern was added to the inn. After filming, it was eventually finished and incorporated into the inn itself.
These days, Bevins and his wife are restoring the old executive dining room and original kitchen and adding period furnishings as much as possible. "We want to connect back to the store days as much as we can. The ambiance is like being at your great-grandfather's," said Bevins.
"The goal is to feel like at the Grand Hotel. I have a 40-foot sailboat, and we'll have charters and add other experiences — kayaks, cribbage, horseshoes, winter camping, waterfall trips." The inn is within walking distance of Lake Independence, and Lake Superior is only a mile away, where there is a 150-foot sandstone cliff Bevins calls the mini-Pictured Rocks. "The whole point is to use the inn as a place to stage and do adventures," he said.
There's no doubt he's excited at all the prospects he imagines. "I could have stayed downstate and golfed with my retired buddies. This drew me here. I feel like a kid in a candy store," said Bevins. "It's my fourth-quarter adventure."
IF YOU GO
The Thunder Bay Inn has 14 rooms. Most are $85 per night, with the larger suites starting at $115. The large dining room is open while they work on the original executive dining room and kitchen. The inn boasts Wi-Fi throughout. Nearby amenities include several hiking, biking, ski, and snowmobile trails, ice fishing at Lake Independence (boating and swimming in the summer) and the greatest of the great lakes just a mile away. There are also several waterfalls, many even more breathtaking as they become frozen masterpieces as winter temps drop even lower, within minutes. Downtown Marquette is about 27 miles away. To learn more or book, visit www.thunderbayinn.net or call (906) 345-9220.
Trending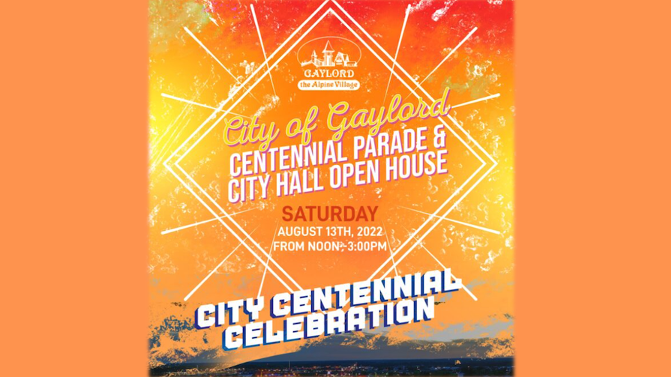 Centennial Celebration in Gaylord
The City of Gaylord is celebrating 100 years this weekend with a parade and City Hall open house. This celebration, just s...
Read More >>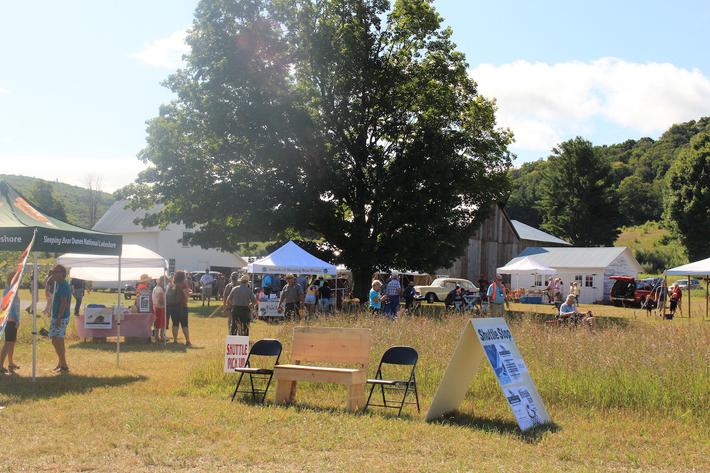 Life in the 1800s Comes Alive at Port Oneida Fair
Head to the Port Oneida Fair in the Rural Historic District of Sleeping Bear Dunes National Lakeshore to experience life a...
Read More >>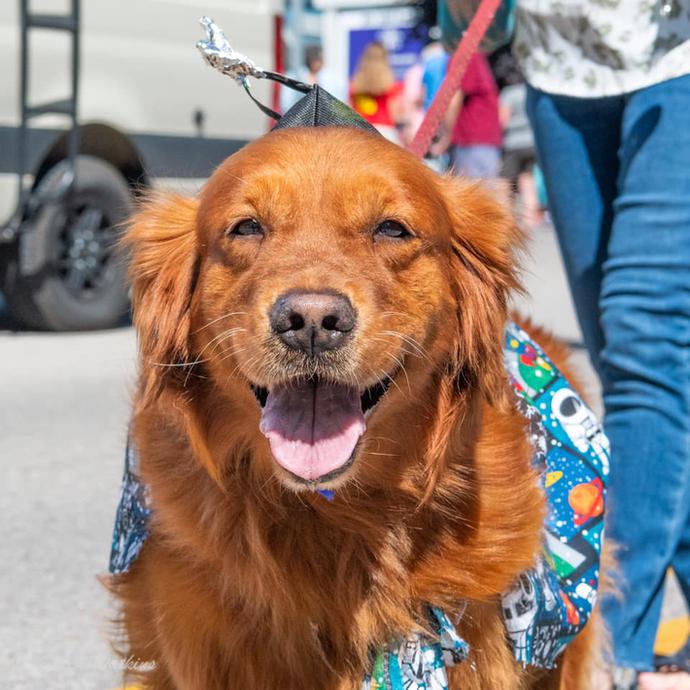 A Dog and Human Show: The Northport Dog Parade
We have three words for you: Northport Dog Parade. (If you really need more information than that, we suppose you can read...
Read More >>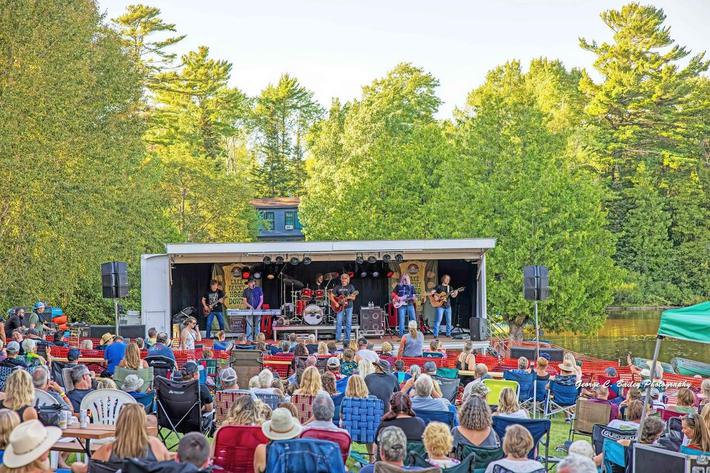 Following the Music
We wish we had infinite room in our Dates and Nitelife sections to alert you to every live music show in northern Michigan...
Read More >>