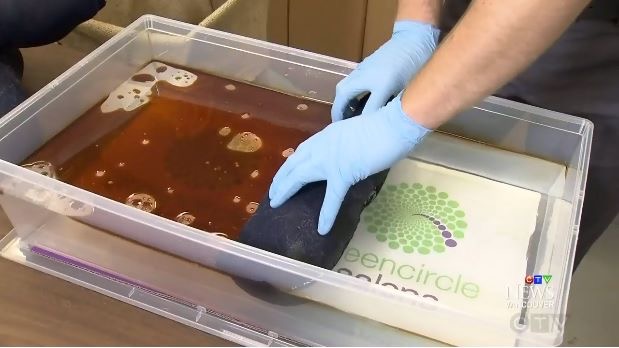 Traverse City's M.O. Hair and Beauty Lounge is a Hair Ahead
Salon beautifies its clients — and the environment
According to Green Circle Salons, a recycling and sustainability program for the beauty industry, North American hair salons reportedly toss out 63,180 pounds of hair clippings, 42,122 pounds of hair color, 109,512 pounds of foil and hair-color tubes and 206,392 pounds of wastepaper, salon bottles and other paper and plastic items in just one day, totaling 421,206 pounds of waste in our landfills.
To some people, these are just numbers. To Whittney Perrault and Niki Novak, longtime friends and co-owners of M.O. Hair and Beauty Lounge in Traverse City, these figures were a wake-up call.

"I've been in the industry for 12 years, and it honestly never occurred to me how much waste we create," Perrault said.

Before opening M.O. Hair and Beauty Lounge, Perrault and Novak co-managed Style North, also in Traverse City. "During that time, we'd opened another business together, Memorable Occasions, to do on-site beauty services — we do hair and makeup on location for weddings, photo shoots, and performances. We found that we both really share a passion for styling and a passion for sharing the trade," Perrault said.
They spent some time trying to balance both jobs; both were working full time, Monday through Friday, as stylists at Style North, and then charging directly into Memorable Occasions events on the weekends.

"We started with just the two of us at Memorable Occasions, then we had six stylists, then 10," said Perrault. "We realized we were growing, and we were going to need a bigger space. We started looking, but we just couldn't find the right space, so we both prayed about it. Then, the owner of Style North approached us and said, 'Can you make this space work for your vision?'"
The friends purchased the business and the building this past March, closing for a month to remodel and hire new staff, and then reopening as M.O. Hair and Beauty Lounge in May.
"I wanted to keep working with Whittney because I'd never met anyone who works as hard as I do," Novak said. "And M.O. is so important to us, because we built it together." Also important to both women is, as Perrault put it, "living holistically," an approach they decided to bring into their salon after attending a training session for Kevin Murphy's hair products, which featured videos about an environmental movement in the styling world.
"I'd been living as much of a holistic life at home as I could," Perrault said. "But when you sit and put 150 foils in someone's hair, you don't think of all the foils and the leftover dye that gets put into a landfill. When we were at that training session, we sat there in awe watching the videos about Green Circle Salons. We wanted to reduce our ecological footprint."

Green Circle Salons provides salons and stylists with a method and map to enviro-friendly solutions that include recycling and repurposing. The network of Green Circle participating salons claims to divert 70 to 90 percent of what was previously sent to landfill; the organization's goal is to make their partner salons and spas 100 percent sustainable by the year 2020.

M.O. either recycles or composts all of the salon's waste — everything from paper, plastic, and metal right down to the hair dyes, foils, and the leftover hair itself. The latter is the most intriguing part of the program. Hair clippings from M.O. haircuts and trims are sent to the Green Circle Salons program to be stuffed into what look like long stockings, or "booms" — temporary floating barriers used to contain oil spills. "They used to use cotton strips to make booms, but those could only be used once," Novak said. "The tubes of hair clippings can be washed and reused."

"We also have our customers take ownership of the program along with us," Novak said. "They're charged a $1.50 service fee per guest, per salon visit — an 'eco charge tax' — that helps power the recycling company and the program. And we encourage our guests to be part of the program at home."
"First they ask questions about it, then they get excited about it, then we can see them becoming part of it, doing a lot of the same procedures for recycling at their own homes," Perrault said. We have signs around the salon explaining everything as well, and it's fun to see people come in and get educated on all of this — asking questions like 'Can I throw my chewing gum into the compost?'" (Answer: No, gum doesn't break down like most foods and organic matter will.)

"One of the biggest things is that we were throwing out six bags of garbage per day, on average," Novak said. "Now we throw out one bag per week."

Other salons in the area do offer environmentally thoughtful products; but M.O. Hair and Beauty Lounge is the only salon north of Grand Rapids taking part in the Green Circle Salons program. While Perrault and Novak are proud to be a leader Up North, they're hoping to inspire other like-minded local salons to take bigger steps to benefit the environment.
"We had no idea that there was a company that provided these services — to help the environment in this way — so we hope that this article brings awareness to the fact that other salons in northern Michigan can do this too," Perrault said. "I can't wait to see other salons hop on board."
"And the thing is, our daily routine isn't suddenly difficult because of Green Circle," Novak added. "The program is friendly and easy to use. I just like that we're not sending out all of that waste — we both feel a real connection to the style industry, but now it feels even more like we're working with a purpose."
M.O. Hair and Beauty Lounge is located at 3301 W. South Airport Rd., in Traverse City (231) 421-3556, or visit mohairandbeauty.com. For more information on the Green Circle Salons recycling and sustainability program, visit greencirclesalons.com.
Trending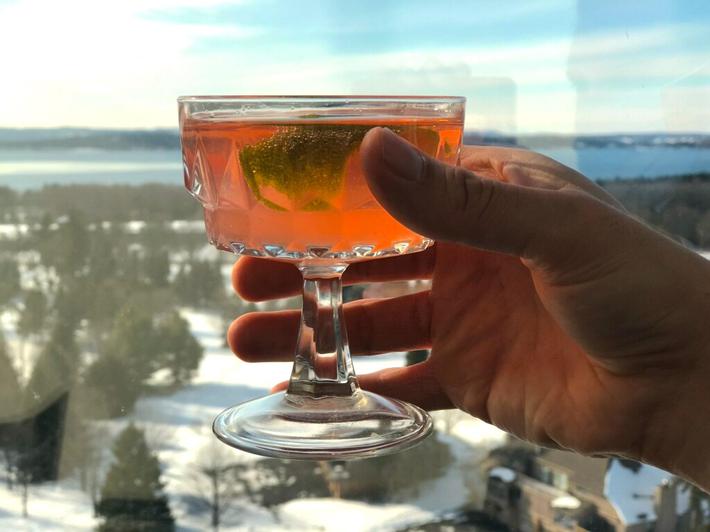 Tiny Pink Bubbles
Hey, ladies, do we have the pink drink for you: Aerie's Tiny Pink Bubbles. With a taste and body as delicious as its...
Read More >>
The Power of Our Example
Every new president faces a daunting array of problems, but 2021 will go down in the history books: Our country is under s...
Read More >>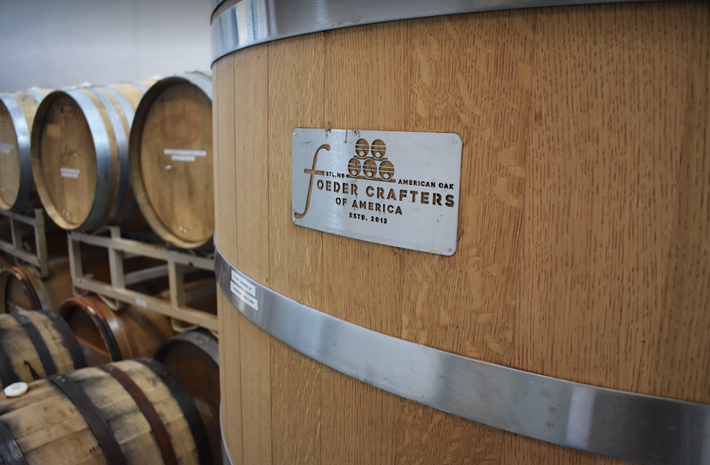 Getting Wild with the Foeder
Drinkers with a discerning eye may have noticed a couple interesting-looking wooden containers in the back of Traverse Cit...
Read More >>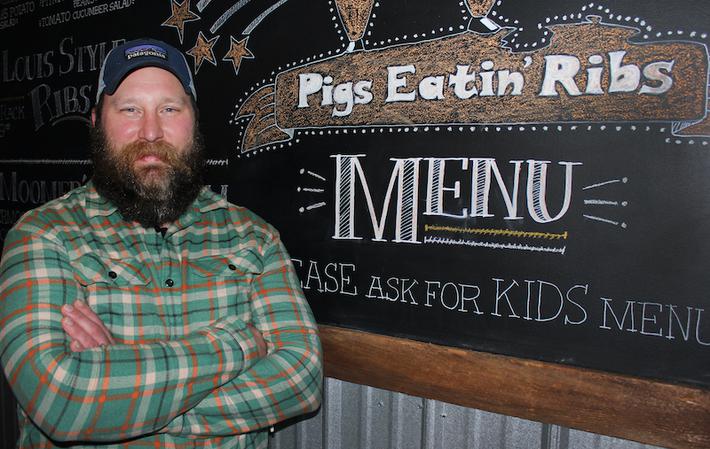 Charlevoix's Pigs Eatin' Ribs
By 2008, Charlevoix Chef Adam Kline had seen and tasted enough. The Northern Michigan food scene had stagnated, he said, i...
Read More >>
↑