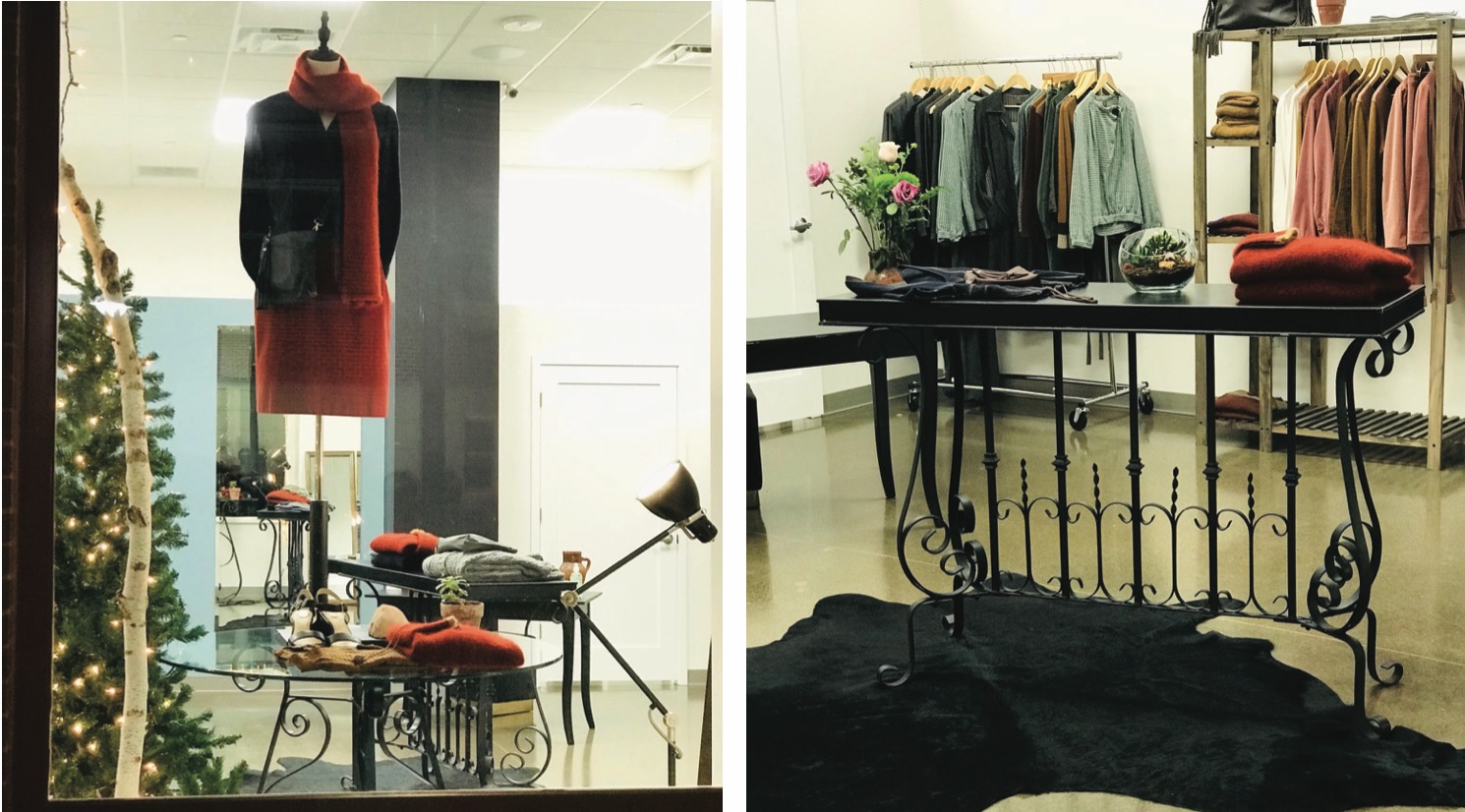 Japan, Switzerland, Brooklyn...Traverse City?
The Anne Willi store is one of a handful in Asia, Europe and New York City
There is only one boutique in the world that has locations in Japan, Switzerland, Brooklyn … and Traverse City.
The Parisian fashion brand Anne Willi has limited locations around the world, but how this brand came to 216 Cass Street in downtown Traverse City is a story that actually has its beginnings in Greece.
Anne Willi-Traverse City is managed by Yula Kokas, who has lived in Traverse City for two years. She spent her childhood in Pyrgos Ilias, Greece, where some of her fondest memories come from working in her mother's clothing store. Kokas's mother created clothing with high-quality fabric and construction as a top priority.
"Athens is the capital of Greece, so they have wonderful fashion," says Kokas, who worked with her mother after finishing college. "My grandmother did the same, also, so it's in the family."
It wasn't long after moving home that Kokas met a Greek American visiting as a tourist. After marrying, moving to New York City and starting her family, the only thing she says she yearned for was a little boutique with beautiful clothes for her to sell.
An Anne Willi window display in Brooklyn lured Kokas in. Kokas says the material and elegant designs took her back to working in her mother's shop as a girl.
"I spoke to the manager and asked, 'Do you need any help here?'" Kokas says.
"They said, 'Yes, actually, we do.'"
Kokas worked as an assistant manager part-time and connected with customers, talking about clothing that she liked so much. Her time at Anne Willi in Brooklyn came to a close when she and her husband moved to Michigan to be near his parents.
Leaving New York City was bittersweet, but when Kokas and her family found a home in Traverse City, she says she was happy to be in a beachside town again.
"I loved it," she says. "I loved that the restaurants were full and you could see tourists of all different kinds of cultures. I like life in action. And it's a good city for families. The water, the lakes … it's beautiful."
Kokas had developed a relationship with Anne Willi herself while living in Brooklyn. They kept in touch when Kokas moved to Michigan.
After approaching Willi about a potential Anne Willi shop, Kokas's pop-up boutique opened in 2019 inside of Hotel Indigo. About a year later, the shop moved to 219 Cass St., where she shares the space with Federico's Jewelers.
Anne Willi has not yet visited Traverse City. The pandemic prevented her from coming to see Kokas and the shop last year, but it's not going to stop her this year. The designer will be visiting the Traverse City location on Nov. 12 and Kokas is throwing a party open to all for the occasion. Guests will enjoy wine, music and a makeup artist from 5pm to 9pm. She says she is excited to show off Traverse City to Anne Willi and Anne Willi to Traverse City.
The designer got her start in fashion while living in Tel Aviv in 1992. She designed with a partner before moving back to Paris in 1998 and opening her first boutique in the heart of Paris's Bastille area.
The first piece of clothing that Kokas says she bought from Anne Willi was a matching set, which she says never goes out of style.
"It was a blue top with blue pants," she says. "I love sets because you have the total elegant look, and then if you're bored with it, you can mix and match. My mother taught me that."
Kokas will have plenty of good fashion sense to pass down to her own daughter. She doesn't know if her daughter has fashion fever yet, but she has a good feeling. "She's not quite nine," Kokas smiles. "But she likes clothes."
To stay up to date with Kokas's Traverse City-based Anne Willi boutique, follow her on Instagram at @annewilliparis_traversecity.

Trending
Running Out the Clock
As the birthdays accumulate, piling up like so many layers of dry leaves freshly fallen on fallow ground, one can't ...
Read More >>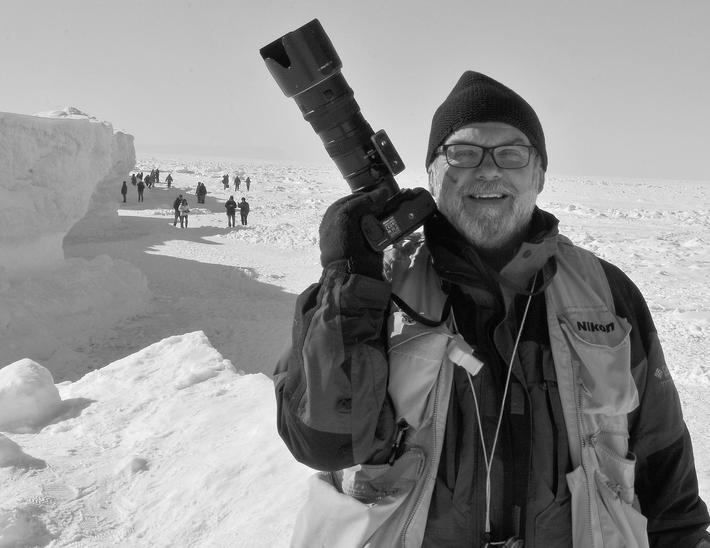 50 Years in Focus
Have you ever given someone a gift that changed the trajectory of their life? John Russell's girlfriend did. A half-...
Read More >>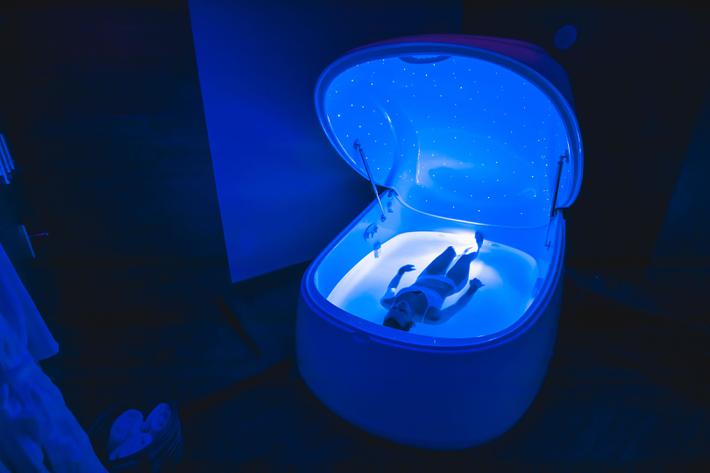 Must-tries for the Modern Mid-lifer
Blame Clark Stanley for giving snake oil a bad name. The self-named "Rattlesnake King" launched commercial sal...
Read More >>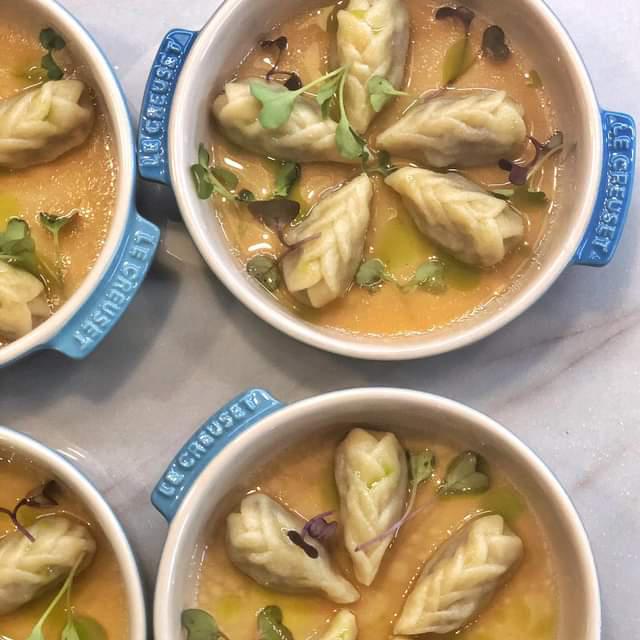 Forrest – A Food Studio
Everyone knows what an artist's studio is, but what about a food studio? For Forrest and Nicole Moline, it's a...
Read More >>
↑