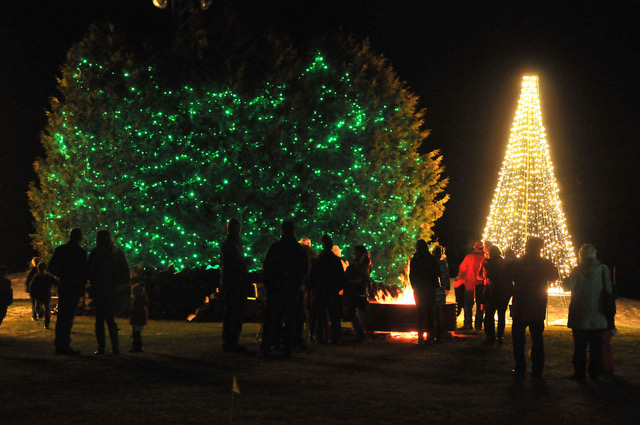 Treetops Resort to sparkle with Lights Spectacular
If you're easily distracted by twinkling, festive things, you'll have a tough time deciding what to do first at Treetops Resort's Lights Spectacular.

The seasonal event, back for its third year, offers a throwback to simpler times with traditional Christmas activities and scenic views, all with that special holiday glow.

"We have such a great property here with all of the trees and the northern Michigan landscape that we wanted to get people to start enjoying the holiday spirit early in the season," said Shelby Lane, conference coordinator for Treetops. 

The resort puts the spotlight on its grounds, with the main visual focus on a big, bright bonfire and more than 50 trees all lit up in their holiday best.

If you think untangling a couple of strings of lights every Christmas is tough, keep in mind what the decorations crew at Treetops must deal with — their preparations for the Lights Spectacular started back in mid-October. "It takes about six weeks and six to eight people to decorate the property for this event," Lane said.

The event's indoor activities, which take place in Treetops' Legends on the Hill dining area, are focused on children and include crafting tables, snowman decorating, and photos with everyone's man of the (holiday) hour, Santa Claus.

Outdoors, Lights Spectacular is for everyone of all ages to enjoy, with friends old and new gathering around the bonfire as the night continues. Mike Reling, morning show host for WMJZ-FM Eagle 101.5, will read "Twas the Night Before Christmas" to precede the ceremonial lighting of the trees, and then the trees themselves are switched on to send glowing washes of color across the darkening landscape.

Photography is encouraged, and you can stroll around the grounds to view the trees on your own, or try something a little different. "We offer wagon rides with the same horses and team from Cook Family Farm, who do our sleigh rides in the snowy months," explained Kate Major, Treetops' marketing coordinator. Piped-in holiday music will accompany your wagon ride, and you can also enjoy cider or hot chocolate, all compliments of Treetops.

In addition to the event being free to the community, Treetops also incorporates a second charitable element into the Lights Spectacular event. "It's not required to attend the event — the event is most definitely free — but we'd like to encourage everyone to bring a new, unwrapped toy to donate to Toys for Tots, such a worthy cause this time of year," Lane said. A charitable donation is also suggested if you'd like a photo with Santa. Proceeds will also go to Toys for Tots.

And if you happen to spot one of Santa's elves looking as if they went through a growth spurt, it's just another part of the Lights Spectacular. "That's our elf on stilts!" Major said. "All of the activities are so much fun, but the elf is our MVP."

Lights Spectacular will take place from 5-8 p.m. Nov. 25-26 at Treetops Resort in Gaylord, 3962 Wilkinson Road. Admission is free. For the complete schedule and more information, visit treetops.com or call 866-348-5249.



Trending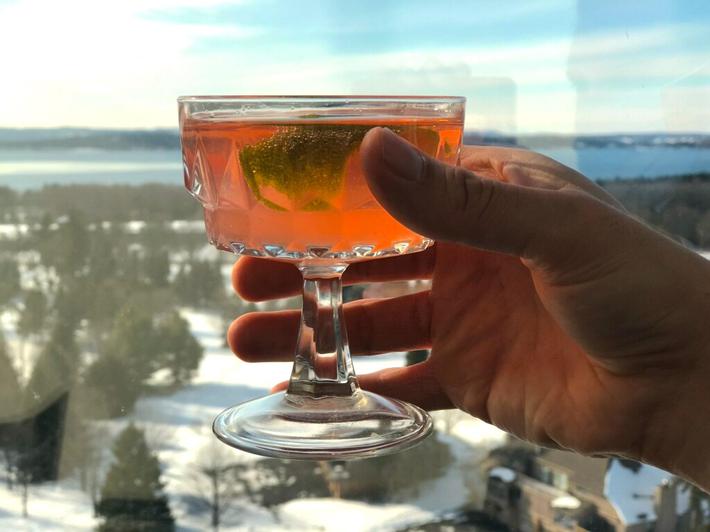 Tiny Pink Bubbles
Hey, ladies, do we have the pink drink for you: Aerie's Tiny Pink Bubbles. With a taste and body as delicious as its...
Read More >>
The Power of Our Example
Every new president faces a daunting array of problems, but 2021 will go down in the history books: Our country is under s...
Read More >>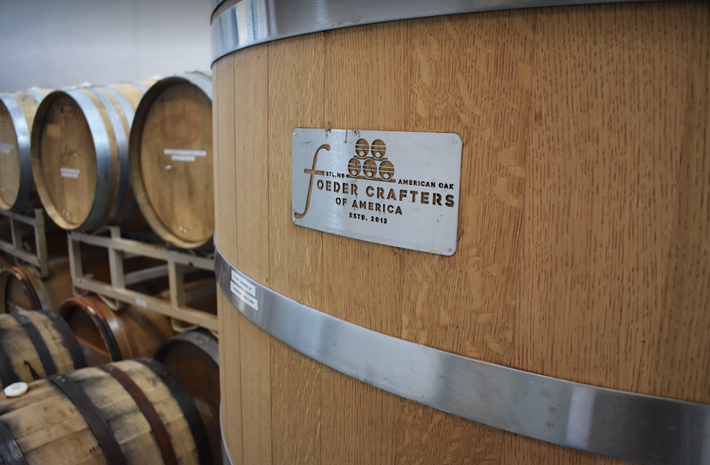 Getting Wild with the Foeder
Drinkers with a discerning eye may have noticed a couple interesting-looking wooden containers in the back of Traverse Cit...
Read More >>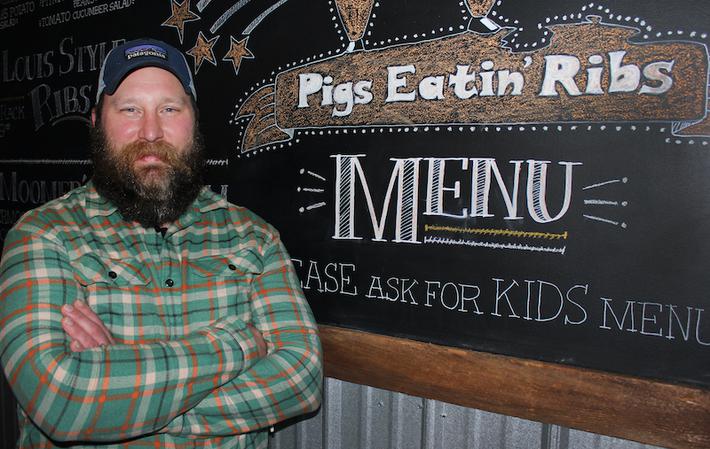 Charlevoix's Pigs Eatin' Ribs
By 2008, Charlevoix Chef Adam Kline had seen and tasted enough. The Northern Michigan food scene had stagnated, he said, i...
Read More >>
↑