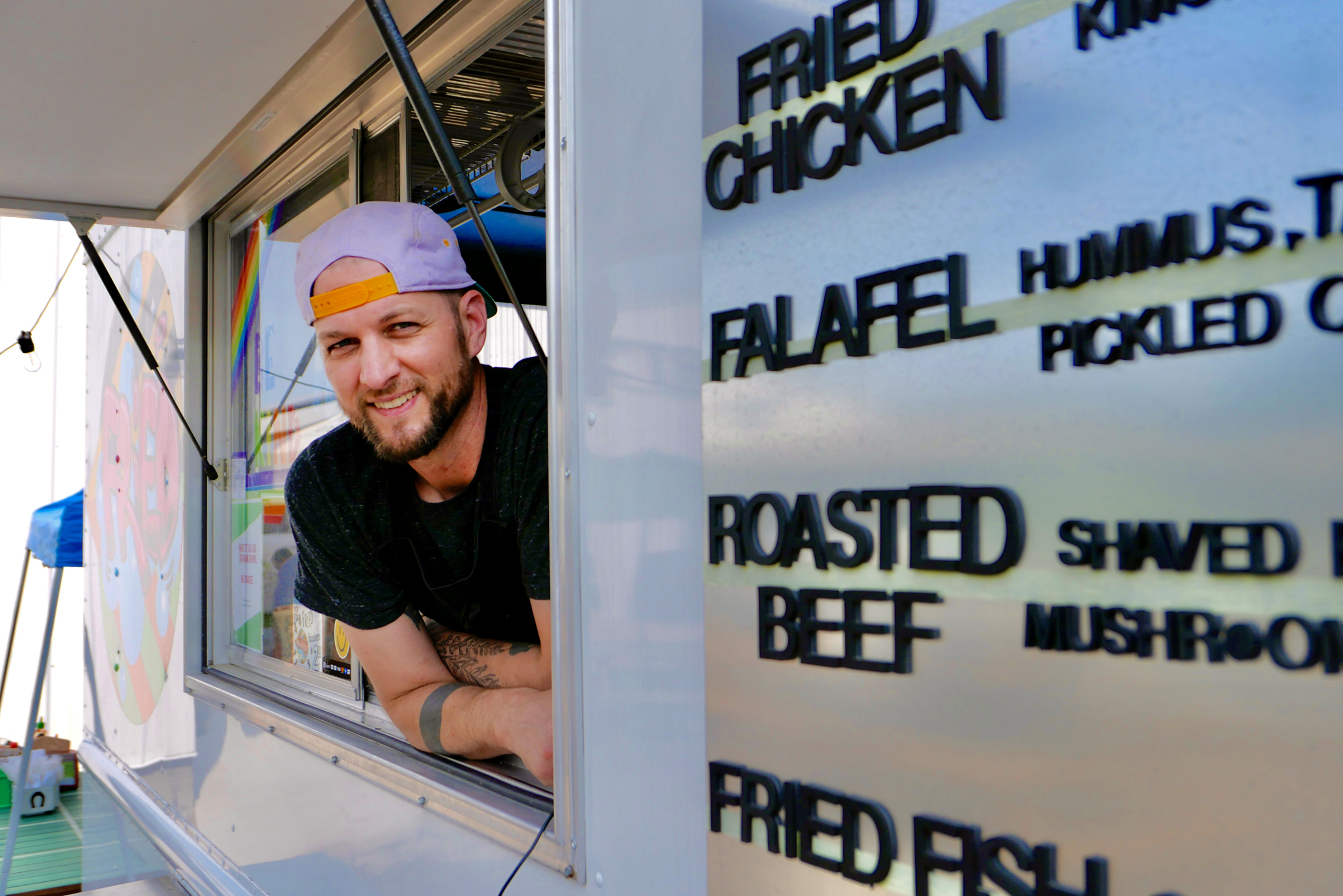 Food Trucks Worth the Road Trip
Four fantastic food trucks juuuust a bit outside
By Gary Howe | July 17, 2021
There's nothing quite like the allure of the owner-operated food truck. It provides a personal, visceral link straight from the grill, through the window, and into stomachs and minds. Thankfully, northwest Lower Michigan is bursting with new and established mobile culinary delights. And while we love the graze-all-day deliciousness that's readily found at dedicated multi-truck destinations like The Little Fleet (448 E. Front St.) in Traverse City or The Back Lot in Petoskey (425 Michigan St.) and Charlevoix (230 Ferry Ave.), hitting the road to hunt down a few farther-flung trucks is a worthwhile exercise in summer adventuring. Here, four lesser-known favorites you can — and should — hit on a daylong cruise along a stretch of US-31.
Elk Rapids
Alley Cats Eats & Sweets
Located 2 miles south of Elk Rapids in the parking lot of Townline Ciders is Alley Cats Eats & Sweets. Allie Gualcos, the owner, opened this past spring in a truck with dreams of moving into her own restaurant one day and is all about spreading the love of community, connection, and fine eats.
The menu's highlight is The Fat Cat, a refreshing take on the ubiquitous pulled pork sandwich. It's light, original, and majestically balanced with just the right amount of her tangy apple slaw. The locally sourced pork is a cider-braised Carolina BBQ and served on brioche buns from Common Good Bakery. Even on a hot summer day, it doesn't land too heavy and still is substantive enough to pull you through a day of beaching, shopping, or wine and cider touring.
For dessert, the polenta pound cake, made from a half polenta and half almond flour mix, is delicate and equally delightful. It's topped with fresh fruit bought daily from the end of the driveway at Altonen's fruit stand. Townline Ciderworks offers a quiet place to enjoy it all with a fantastic view, comfortable facilities, and an excellent selection of ciders.
Elk Rapids
Fried
Heading north on US-31 and parked at Short's Brewing Tap Room & Production Brewery is Adam Raupp's straightforward food truck, Fried. Fried's menu is food-truck comfort food; food truck standards are well represented. However, all of the main items — the fried fish (Great Lakes Walleye), falafel, and a fried chicken topped with kimchi — are worth a summer of devotion. And it's no wonder, as Raupp brings years of experience to the Short's outdoor lot. He graduated from the Great Lakes Culinary Institute at Northwest Michigan College. He's also honed his skills at Old Mission Tavern and previously at the famous Grand Rapid's culinary institution, Marie Catrib, which closed in 2018.
Diners who like tabbouleh will appreciate Fried's falafel, which can be served as a salad bowl or sandwich. Also not to be overlooked is the turmeric coleslaw, a unique twist with a punch of sweetness, thanks to currants that offer tiny bursts of flavor. However, the real treat is the understated chocolate pudding. Custards aren't your typical fair on food trucks, but Fried's take on a French pot de crème is worth a visit all on its own. Pro tip: top it off with fresh raspberries picked up from a roadside stand to transport yourself to a French cafe somewhere along the Swiss border, one spoonful at a time.
Traverse City
Samurai Skewers
Located at the old Clark's Gas Station at US-31 and Randolph Street, Samurai Skewers is owned & operated by Brian and Leanne Canning. The couple moved north from Kalamazoo when the 2020 pandemic provided the extra time off from their jobs and the opportunity to serve a population lining up for more outdoor culinary options.
Although the Sumo Bowl and Sumorrito — a mix of fried veggies, choice of protein, and Yum Yum sauce — is their best-seller, building your own skewer meal is the most interesting. First, you choose your protein (chicken, pork, tofu, or mushroom), then add grilled veggies, choice of rice, and sauce (tangy soy or pineapple habanero). All orders are grilled to order on the truck's rear deck and dunked in a Yakitori Sauce that doesn't overpower. There's ample room in the former fuel island to wait and enjoy the meal on-site and out of the weather. The latter is recommended when you realize you want to try a few more skewers.
Beulah
Mary's Asian Cuisine
About 40 minutes drive south from Traverse City along US-31, Mary Ramey has been dishing up her signature Asian tacos for the past seven seasons from inside the adorable Mary's Asian Cuisine food truck. It's typical to find Ramey running the kitchen and taking orders all by herself. She's open Tuesday–Saturday and says she rests in the winter. The community has rewarded her hard work, winning people's choice awards from the Benzie County Record Patriot and Traverse Magazine.
For hungry souls not in the mood for her specialty tacos, the combo with sesame chicken, adobo pork, and fried rice is guaranteed. Mary uses all-organic chicken that comes out piping hot, is full of flavor, and doesn't have that overpowering candy flavor that can sometimes accompany the popular American-Chinese dish. Also on the menu is a meat-lovers pork and beef spring roll packed with flavor. An order comes with four spring rolls, perfect for sharing on your way home from Lake Michigan.
Trending
Apologizing in Advance, Just in Case
Even in casual conversations, I find myself, and I bet you do too, presenting a cautiously crafted preamble meant to apolo...
Read More >>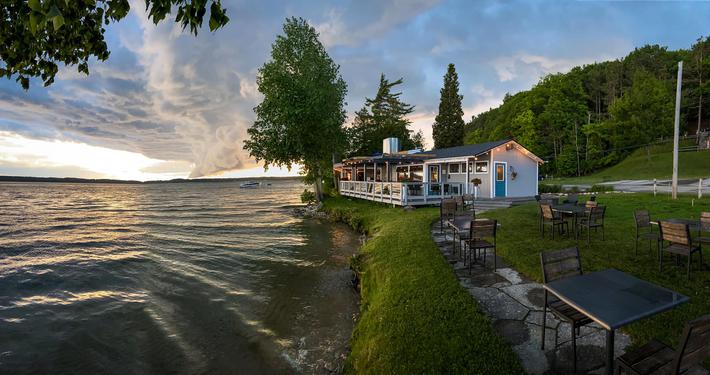 6 al Fresco Favorites
We don't know about you, but we think that everything tastes better when you can enjoy it outside in the summertime....
Read More >>

Whiskey's Treasure Island
Whiskey aficionados take note: You may soon be able to taste what whiskey tasted like in the midst of the Prohibition era ...
Read More >>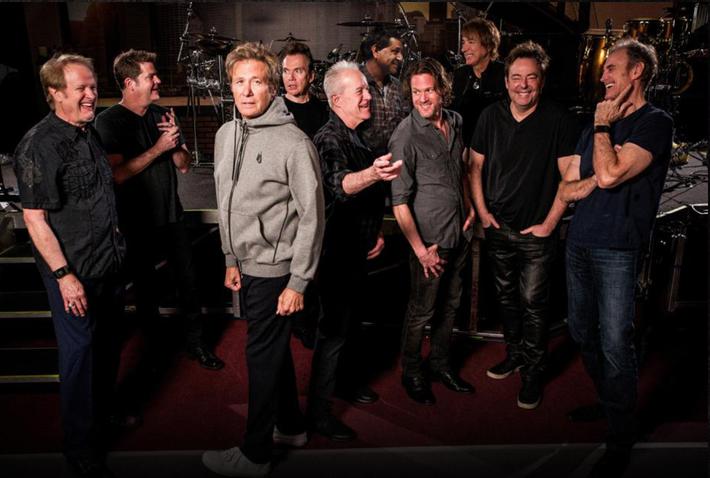 Rock and Roll Hall of Famers on Way to Interlochen
People attending the Chicago show at Interlochen Aug. 3 may feel like they're traveling back through time. The band ...
Read More >>
↑