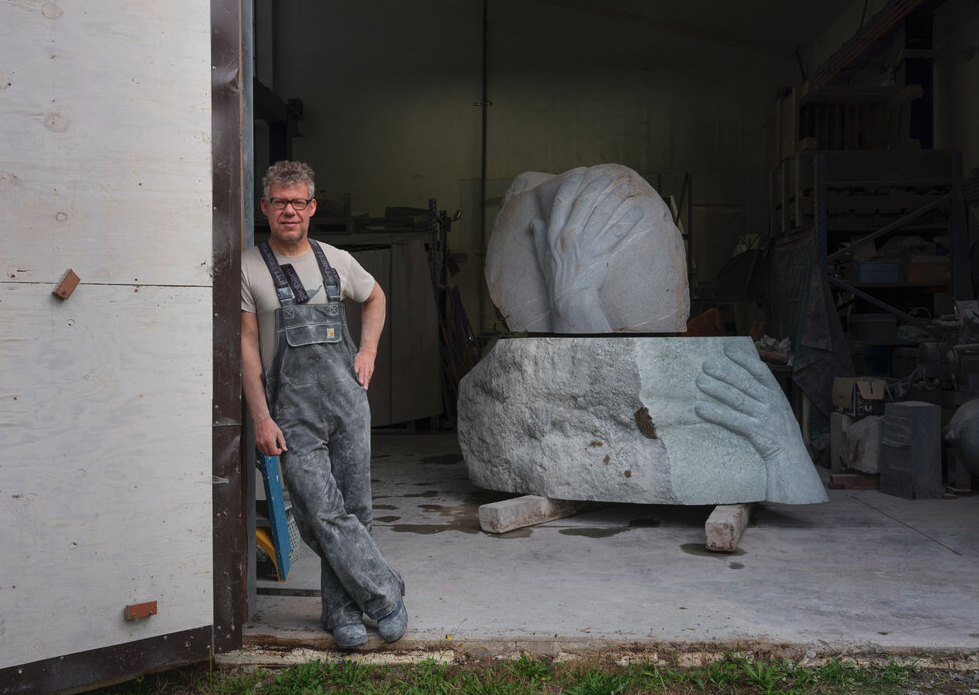 Tusen Takk's Gift to Artists
A solitary time and place to create significant work
What if you could escape your normal environment for a few weeks — ditch your day-to-day obligations and disappear somewhere quiet and remote, free of distractions and routine? What could you get done? What could you create? Would it be your masterpiece?
These are the questions that the founders of the Tusen Takk Foundation are asking artists as they launch a brand-new residency program aimed at giving creative people a dedicated space to create. Out in Leland, on a six-acre property surrounded by forest and situated just a stone's throw from jaw-dropping Lake Michigan views, the Tusen Takk Foundation has built a studio and guesthouse with plans to hand off the keys to artists for weeks at a time. The artist-in-residency program will officially launch in March, but according to Tusen Takk Assistant Director Maggie Pavao, it's the culmination of a years-long journey – one dotted with several major characters, a few fortuitous twists of fate, and plenty of beauty.
ORIGIN STORY
The tale of Tusen Takk starts with Geoffrey Peckham, a professional photographer born in Minnesota and raised in Wisconsin. In 1990, Peckham founded a company called Clarion Safety Systems, which makes safety labels and signs, for the express purpose of funding his photography passions. It did that and then some: Clarion Safety Systems became the world's leading company in its niche, and Peckham — who still serves as chairman of the board for the business — had the means he needed to fund not just his passions but those of other artists too.
The Tusen Takk Foundation took root in 2008 when Peckham met world-renowned architect Peter Bohlin. Bohlin, an artist with an impressive resume of his own — he's the man behind the iconic Apple Store design, among many other structures — vowed to someday design a building for Peckham and his wife, Patricia Melzer. When Peckham and Melzer relocated to Leelanau County, they called in that favor, and Bohlin designed their house.
Living in a gorgeously designed residence surrounded by the secluded beauty of Leelanau Peninsula quickly had Peckham and Melzer wanting to share the space with others. The way Pavao tells the story, it was around the same time that Peckham serendipitously read an open letter written by acclaimed artist Makoto Fujimura in response to ArtPrize, the world-renowned art festival and competition hosted in downtown Grand Rapids.
"Makoto Fujimura's letter was essentially saying how [something like ArtPrize] is not the best way to support artists," Pavao explained. "Instead of putting artists in competition with one another, [Makoto suggested that] the better way to create sustainable change and really help artists in their life, in their career, is through the ideas of time and space. That's what they really need."
Peckham, immensely moved by the letter, decided to answer the call by creating something that would give artists the time and space they needed to create great art. A second collaboration with Bohlin led to yet another beautifully rendered space — this one just across the road from Peckham and Melzer's Leland residence. Starting this year, that space will host one artist after another as they seek to break from their normal routines, find creative inspiration, and craft their masterworks. It's Peckham's way of saying thanks for his good fortune by paying it forward to other artists ("Tusen Takk" translates literally to "thousand thanks" in Norwegian).
THE PROGRAM
The goal for the Tusen Takk residency program is to host artists-in-residence from March through December each year, for periods ranging from 3 to 12 weeks. The program is open to visual artists, writers, or composers on an application basis. Pavao notes that applications for the inaugural 2021 residency program are now closed and that the foundation has already selected a slate of eight artists for this year, to be announced in mid-January. Those artists will receive free lodging and studio space at the Tusen Takk guesthouse, as well as a $625-per-week honorarium — paid by the foundation — to help cover costs related to travel, shipping, materials, groceries, and other expenses.
Pavao says the foundation is also cultivating relationships with the Dennos Museum, Northwestern Michigan College, and other local partners in hopes of establishing public exhibitions of residency-made work.
"The idea is that, maybe in a post-COVID world, we could actually have public programs," Pavao explained. "Tusen Takk is a gift: We give these resources and the space and the time to the artist, and the hope is that the artist will, in turn, give back to the local community through a public program, whether that's an exhibition of their work, or an artist talk, or a lecture, or a workshop."
While public programs are one of the ultimate goals of the Tusen Takk program, Pavao is quick to nix a common misconception that the residency guesthouse in Leland is some sort of open-to-the-public museum. "Tusen Takk isn't a public facility, so any of these public events would not occur at the Tusen Takk site," she said.
PILOT ARTISTS
While the Tusen Takk residency program doesn't officially launch until later this spring, several artists have already tried out the new guesthouse and studio space and shared feedback about the experience. These "pilot residencies" are helping the Tusen Takk Foundation perfect the tools, furniture, amenities, and other aspects of the facility to ensure that the program hits the ground running without a hitch.
Traverse City's Brianne Farley caught wind of the pilot program last summer. A local children's book author and illustrator, who used to work as a designer for several publishing houses in New York City, her first instinct was to recommend it to friends in her field still living in New York.
"So I was emailing people, saying 'You should apply to this residency program! You can come to northern Michigan! The program is so cool! You're going to love it there and you'll get so much done,' And then I was like, 'Wait a second — I should apply!'"
She did and spent three weeks at the Tusen Takk studio in December. Her primary goal was to finish a draft of the manuscript for her next children's book, though she also wanted to use the studio space and resources to revive her love of printmaking, something she says she hasn't done much with since her grad school days. The Tusen Takk guesthouse — which incorporates studio space for painting, etching, digital printing, and finishing, along with a darkroom, a woodshop, and a loom room — provided ample opportunity for Farley to stretch out her creativity in numerous ways.
While Farley expects that many artists who participate in the residency program will try to come out of it with a totally finished product in hand — not usually a possibility for an author with agents, editors, publishers, and other stakeholders to satisfy — she says the appeal of the Tusen Takk program for her was "taking everything else away." Freed from day-to-day distractions and obligations, Farley had time to indulge her creative whims, lose herself on flights of fancy, or go for walks, and seek out inspiration from the colors and textures of the natural surroundings. Though her new book is far from done — Farley finished a draft and sent it to her agent, but hasn't finalized a version for the publishers yet — she's confident Tusen Takk will have left a mark on whatever her next project looks like by the time it finally makes it to bookstore shelves.
"I got this sensation that I was there planting seeds," Farley explained. "And I don't know what these seeds are, but I think they're going to turn into something. I'm very confident that my time being able to play with printmaking, and my time being able to be alone and really think about this manuscript and play around with it, that will be very beneficial somewhere down the road. I don't think I could tell you right now what that will look like, but I know it'll pop up — even if it means that my next book is about a girl alone wandering the woods."
Those same woods will soon be the temporary home of Dan Webb (pictured above), the last of Tusen Takk's four pilot artists-in-residency. Unlike Farley, Webb is not a local or a current Michigander, though he was born in East Lansing and lived there until he was five years old. A woodcarver and sculptor who now calls Seattle home, Webb will return to Michigan for a January residency, marking his first time in the Mitten since 1969. He's eyeing the pseudo homecoming as a chance to get a fresh artistic start, something he thinks Tusen Takk is ideally suited to provide.
"A lot of times, in other residencies, there are other residents that you get to meet and work with, and that that can be great," Webb said. "This particular one seems like it's just really focusing on you being there by yourself, in the beautiful woods by that beautiful lake. And it just seems like it's tailor-made for reflection, and for really just clearing all the cobwebs out and starting fresh. After a year like [2020], I'm really looking forward to that."

Stay Inspired — and in the Loop
To learn more about Tusen Takk and sign up to receive updates on its public programs, visit tusentakk.org. To get a peek at the studio, the awe-inspiring landscape surrounding it, and some of its visiting artists at work, search and follow Tusen Takk Foundation on Instagram.
Trending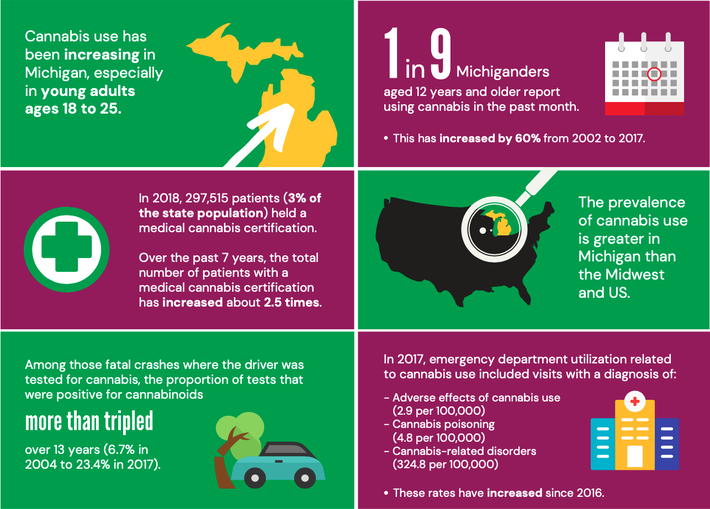 Buzzkill
In 2008, Michigan voters approved the use of medical cannabis by residents with certain health conditions. A decade later,...
Read More >>
The DIY Lobotomy
"Did you read the review in The New Yorker of the new Philip Roth biography?" I asked my well-read conservativ...
Read More >>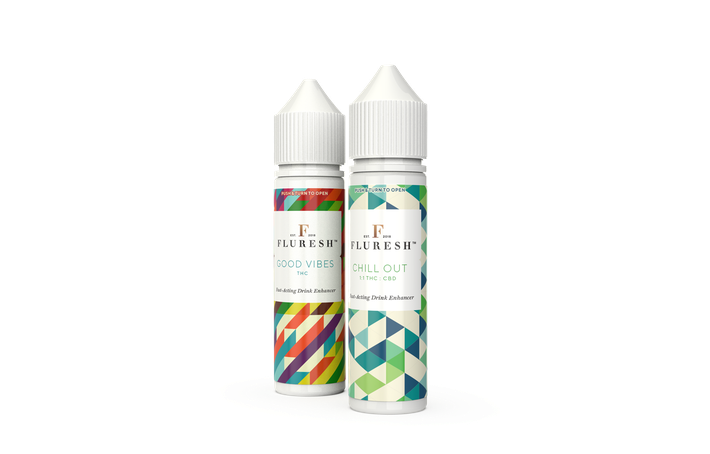 Eat, Drink, Rub: THC Products Review
Progress, thy name is marijuana. Despite what for any other industry would be major stumbling blocks — major disrup...
Read More >>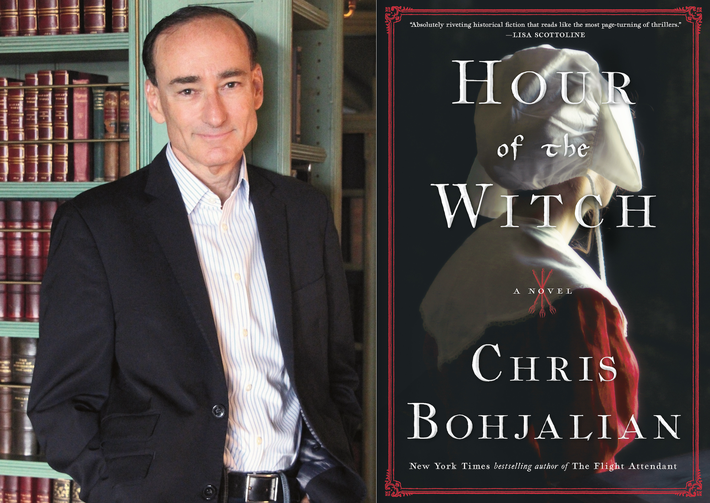 Sneak Peek: Chris Bohjalian to Talk with Locals Before Next Novel Drops
Award-winning author Chris Bohjalian is one of those people who was born to write. A schoolroom hobby-turned-carefully-hon...
Read More >>
↑