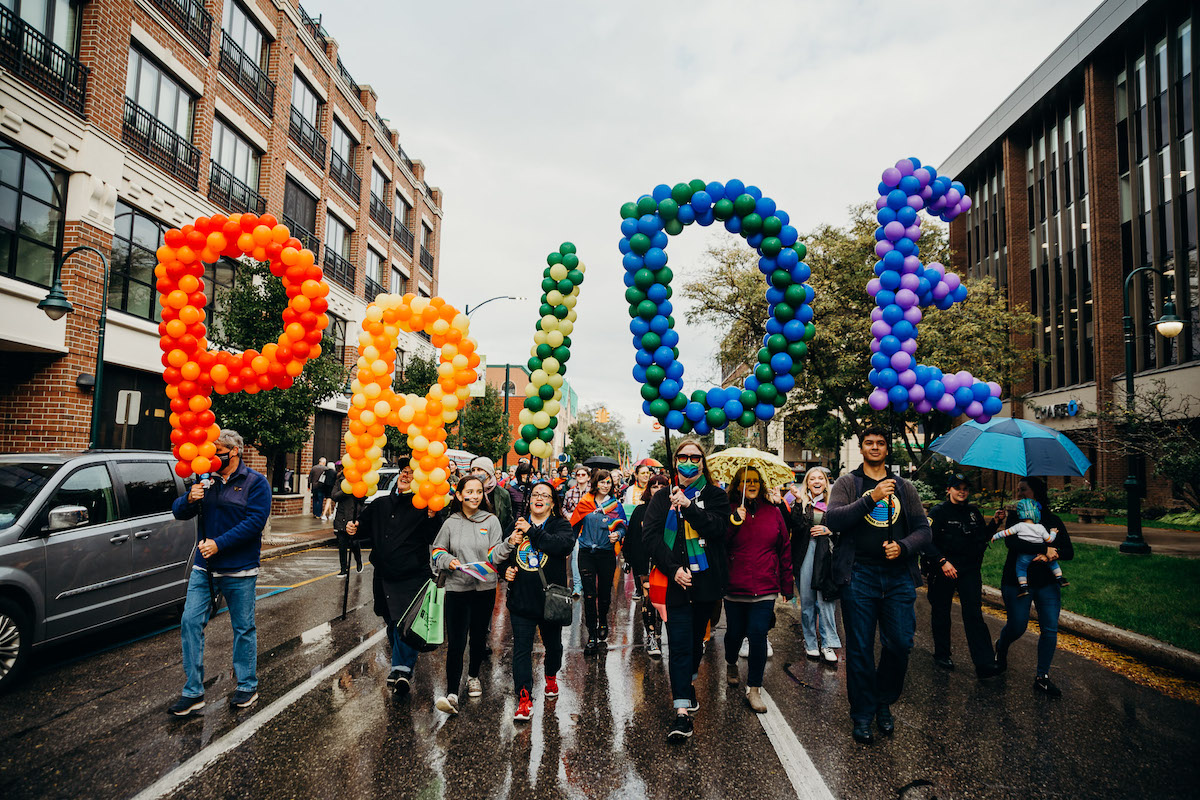 Up North Pride Week Returns
A visibility march, drag night, and silent disco are all on the celebration schedule
Since 2014, Traverse City's Up North Pride (UNP)—currently helmed by President & Programming/Events Co-Chair Nick Viox and a board of volunteers—has been fostering inclusion, providing education and resources, inspiring activism and advocacy, and producing a variety of community-focused 2SLGBTQIA+ programs and events for all.
Last year, UNP decided to move their annual Up North Pride Week from June—the nationally recognized Pride Month—to the fall, a less hectic event season in northern Michigan. By shifting the event to the end of September or early October, the volunteer-led nonprofit says it can more easily find donations and local sponsors for the week-long event, as well as more readily partner with community businesses that have the time and availability outside the summer rush.
Fall also means an opportunity for larger venues, new events, and updated favorites, and the UNP team is excitedly preparing for the upcoming community activities that promote inclusion, diversity, and togetherness.
"We strive to create events that everyone will be interested in," says Kendall Kotcher, social media manager for the organization. "I'm hoping the Pool Party [new for 2022] will reach a new group of attendees this year."
Though she's eager to facilitate and participate in all events, there's one Kotcher is most anticipating. "The Silent Disco is always my absolute favorite," she says. "Dancing under the stars with your friends is bliss."
So, consider this September (and October) Pride Month Part II! Below, you'll find details on the major events throughout Up North Pride Week, as well as sneak peeks at special guests and activities happening Sept. 28 through Oct. 2.
WEDNESDAY, SEPT. 28
Pride Ride & Sign Making Party
F&M Park, 716 E. State St., 6-9pm
Led by Norte and open to all ages, the Pride Ride starts at F&M Park and ends at The Little Fleet, where cyclists can participate in the annual Sign Making Party in preparation for the Visibility Rally on Saturday.
"We welcome over 100 riders and artists to this event," says Kotcher. "We're grateful for Norte's leadership in bringing together a community through bikes and Ampersand Lettering Lab for leading the creativity for the signs."
Note: Cyclists are encouraged to arrive at F&M Park before 6pm to get ready to ride.
THURSDAY, SEPT. 29
Pool Party! (Now sold out!)
Delamar Traverse City, 615 E. Front St., 6-9pm
Everyone is invited to participate in Up North Pride's first-ever pool party event at Delmar Traverse City! (Old-timers know the Delamar as the former Holiday Inn West Bay.) Come socialize and mingle for the evening with a sunset backdrop, delicious drinks, and heated pools.
This inaugural party came from a brainstorming session and feedback from previous attendees—UNP heard and took action! This event is open to all ages, though alcohol will be available to those 21+.
FRIDAY, SEPT. 30
Comedy Night
City Opera House, 106 E. Front St., 8-9:30pm
Comedian Kristin Key returns to entertain audiences with her self-deprecating, improvisational style and guitar. Joining her are two national-touring LGBTQ+ comedians: Jeff D, known for his riotous and satirical Southern-style humor, and Jen Kober, who uses her storytelling skills and improvised rock-n-roll approach to induce laughter.
"We are thrilled to move Comedy Night to a larger and beloved venue this year," adds Kotcher. "It's exciting that more of our community has access to a night of laughs!"
SATURDAY, OCT. 1
Visibility Rally & March
F&M Park, 716 E. State St., 4-5pm
This is the big one, folks! The largest participant-driven 2SLGBTQIA+ Pride March in Michigan takes place here in Traverse City. The Visibility Rally kicks off at F&M Park with keynote speakers and Grand Marshall Senator Jeremy Moss, Michigan's first openly gay senate member.
From there, the Visibility March flows from downtown to the Open Space. During the march, participants display their creative statements from Wednesday's sign making party. (Or BYO sign from home!)
Drag Night
The Open Space, following the Visibility March until 10pm
Hosted by local drag king and fan-favorite Ben Eaton, Drag Night at the Open Space includes national, regional, and local drag artists who are ready to wow! Co-headliners for the event include RuPaul's Drag Race alumnae Vanessa Vanjie Mateo and Angeria Paris VanMicheals. Food and drink will be available for purchase on-site, and attendees are invited to come in Pride attire, drag, or whatever gender expression they feel.
Silent Disco
The Open Space, 10pm–12am
Post-drag night, the Open Space morphs into a silent disco under the October sky. If you've never seen or attended a silent disco, they're pretty neat: Everyone is listening to music and dancing the night away, but instead of blaring through loudspeakers for the whole town to hear, the music is right there in your ears.
Attendees will be given headphones to bust out their moves and enjoy great tunes facilitated by 2Bays Productions, which is hosting three competing DJs on-site. Food and drink will also be available.
SUNDAY, OCT. 2
Big Gay Brunch
The Open Space, 11am-2pm
To wrap up Pride Week's lineup is the Big Gay Brunch, which includes food, drinks, music, and a great opportunity to network and socialize.
"The Big Gay Brunch is a lovely way to end the week with delicious food and groovy local tunes," shares Kotcher. "We moved the picnic to this day because we felt like it was a good opportunity for the community to connect with other nonprofits that align with our values. The queers love a brunch, and Sundays are notorious for brunch."
For more information about each event, visit upnorthpride.com.
Photo courtesy of LilJes Photography.
Trending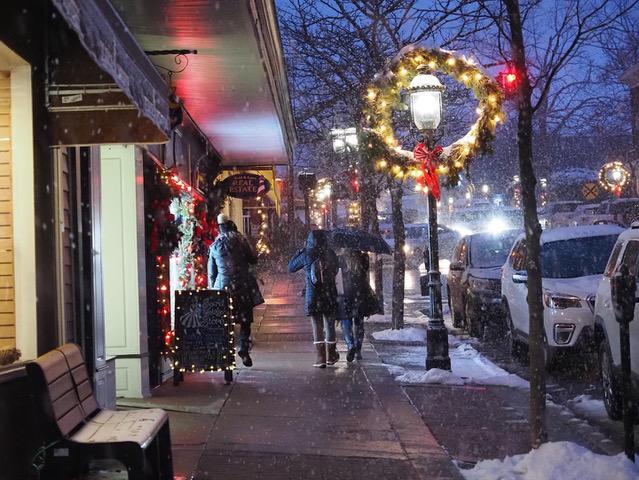 Jump Start Holiday Shopping
Downtown Petoskey hosts their Holiday Open House on Friday, Dec. 2, from 6-9pm as Santa flies into town to light the giant...
Read More >>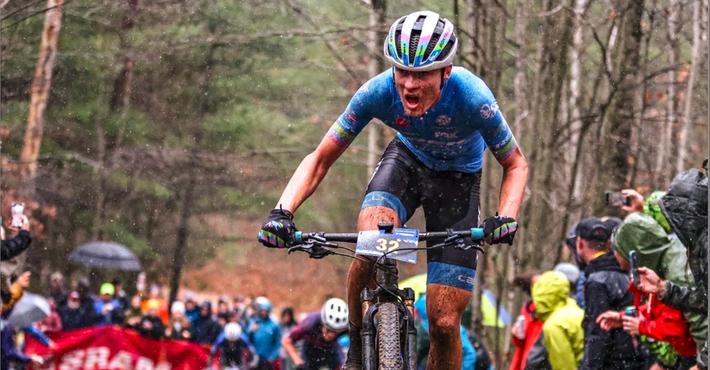 A New Gear
If last week's snow made you think the two-wheeling season is over, think again. Tuesday, Nov. 29, is the official l...
Read More >>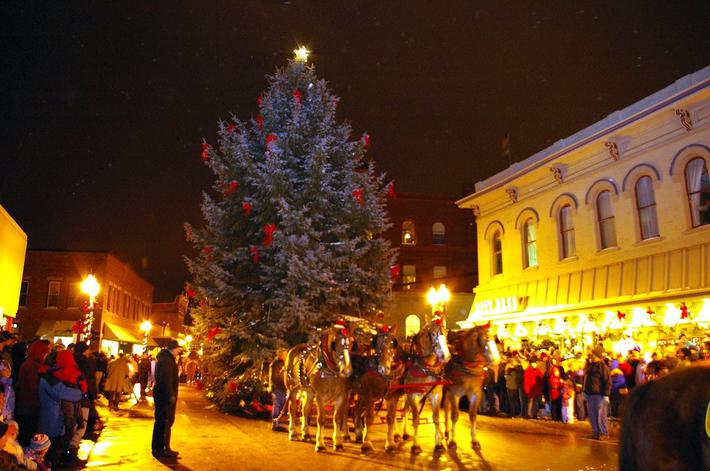 Jingle All the Way to Manistee
The town of Manistee is going into full holiday mode—and going back in time—this weekend. Friday, Dec. 2, the ...
Read More >>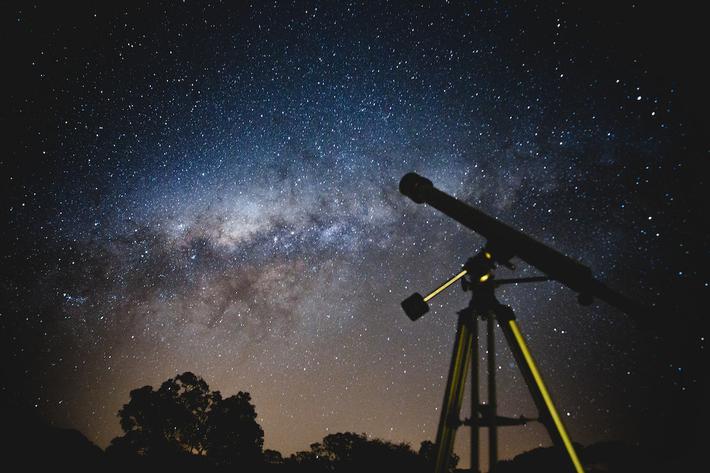 Aim for the Stars
Aliens may walk among us, but this weekend it's our turn to wander through the galaxy. On Saturday, Dec. 3, the Denn...
Read More >>