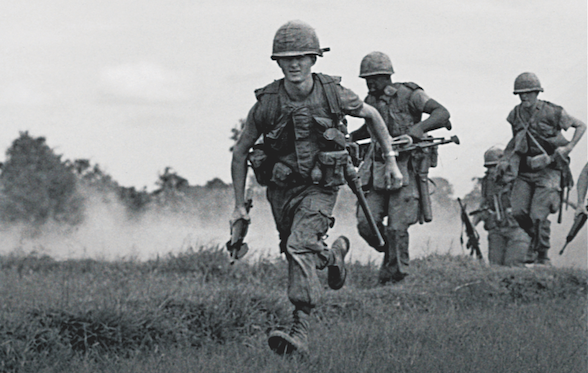 Vietnam: A View From the Front Lines
Traverse City author Doug Stanton takes on the Tet Offensive in his latest book, "The Odyssey of Echo Company"
The fighting stopped five decades ago, but the legacy of Vietnam War remains unclear. Perhaps Richard Nixon got one thing right: "No event in American history is more misunderstood than the Vietnam War. It was misreported then, and it is misremembered now."
Gradually, though, veterans are beginning to open up about their experiences. The question is, will anyone pay attention?
Traverse City-based writer Doug Stanton makes the case that the simple act of listening to those who fought in Vietnam is long overdue and that it is becoming more urgent as veterans reach their 70s.
Stanton, twice a New York Times bestselling writer for his non-fiction accounts of war, unveils his latest work, "The Odyssey of Echo Company: The 1968 Tet Offensive and the Epic Battle to Survive the Vietnam War," when he appears at the National Writers Series at 7 p.m. Sunday, Sept. 17. Doors open at 6 p.m. The discussion will be guided by editor and author Colin Harrison.
Stanton has a clear purpose in mind as he follows the war experiences of Stan Parker, a particularly hard-charging member of an Army reconnaissance unit: "I hope the book will help people break through the reticence and maybe get them to talk about the war. Vietnam vets haven't been listened to. Granted, there hasn't always been anyone for them to talk to. Maybe it's as simple as that."
Stan Parker
Stanton met Vietnam veteran U.S. Army Sergeant Major Stan Parker in Afghanistan in May 2005 while researching the war there. Parker had a story to tell.
The son of a WWII vet, Parker volunteered in 1967 for the 101st Airborne. Like his brother, he wanted to be a paratrooper. Once in Vietnam, Parker served in a reconnaissance platoon that saw intense fighting during the Tet Offensive, which began in January 1968 and lasted through late September of that year.
On the home front, dramatic television footage and casualty reports from that period reinforced opposition to the war.
Parker's perspective as a soldier was much more personal.
Each day of Tet presented him with a stark challenge: Kill or be killed. As readers quickly learn, Parker's platoon had plenty of chances to do both since they were routinely sent out to find and engage the enemy. Stanton ticks off the losses among the recon platoon's original 45 members: "Three were killed in action, 23 wounded in action once, four were wounded twice, and four were wounded three times, totaling a 75 percent casualty rate."
Parker is wounded twice. Both times he is eager to return to his platoon. That may seem like a suicide wish, and perhaps it was. But like soldiers in other wars, he feels a responsibility to the men in his platoon. These are his brothers.
When he is wounded a third time, he is shipped home against his wishes. His war is over.
He finds a chilly reception when he returns to the U.S. Against all advice, he wears his uniform. That makes him a target of scorn. It was an experience he says was the most difficult part of what turned out to be his long military career.
War of Attrition
During his time in Vietnam, Parker shows enormous physical toughness. He survives snipers, deadly traps full of hardened punji sticks, rockets, and hand-to-hand knife fights. He knows that death can come at any minute and from any direction. It is a 360-degree war.
It is also a "war of attrition."
The idea is simple: The side that kills the most becomes the victor. (The test of whether that formula worked or failed can be measured, again, by numbers. Vietnamese military and civilian losses far outnumbered American deaths, yet the tiny country fought on.)
"We learned that Ho Chi Minh was willing to send as many young men and women as it took," Stanton says. "They'd been fighting the French for years. War was nothing new. If I'd been a soldier in that generation, I don't know how I would have dealt with that."
As the Tet Offensive grinds on, we watch the mounting stress take a heavy toll on Parker and his platoon. In particular, he struggles to understand a war in which mercy is repaid with mayhem. The Viet Cong murder a starving young Vietnamese girl simply because she has accepted a can of peaches from Parker. To them, she is a traitor. Parker becomes unglued. He mourns her death just as much as he despairs every time one of his fellow platoon members is wounded or killed.
Parker becomes an efficient killing machine, and he knows it. He observes that to survive, you need some luck. But also, you must give up sleep. And above all, you must fight. That's what this kind of war demands.
But Stanton also makes us care about this young soldier. Parker is intelligent. He can still be shocked by the brutality he sees (and, often, is a part of). He fears that he's become addicted to killing. And he remembers what he started out to be: a decent man.
Parker carefully records what he sees. That habit, and Stanton's research of military maps and declassified after-action reports, add telling detail throughout.
War
"Odyssey of Echo Company" neither shies away from the war nor does it glorify it. Stanton tells an important, gripping story that helps us understand what was expected of soldiers during the Tet Offensive, and how one soldier and his platoon dealt with almost unimaginable stress. It is an unflinching example how the "war of attrition" played out on the battlefield.
The setting is war but, as with Stanton's other works, the underlying story is how people react to extreme hardships and how they try to make sense of it all afterwards.
"People ask me why I've written three books about war," Stanton says. "It doesn't mean I like war. It's because war provides some of the most poignant moments when we can peer into someone's soul. And there's no bigger story than that."
Stanton's Other Bestsellers
Doug Stanton's previous outings include "Horse Soldiers," which portrays U.S. Special Forces and CIA operatives as they help Afghani warlords resist the Taliban, and "In Harm's Way," which describes the sinking of the heavy cruiser the USS Indianapolis during the WWII war in the Pacific.
"Horse Soldiers" is now being turned into a movie by Jerry Bruckheimer and an all-star cast that includes Chris Hemsworth and Michael Pena. The film is slated for release by mid-January.
Meanwhile, last month, the USS Indianapolis, which went down in deep, shark-infested waters on July of 1945 after being attacked by a Japanese submarine, was located.
Trending
Pronouns 101
My first assignment in an online graduate-level class was to provide information about my background, including my pronoun...
Read More >>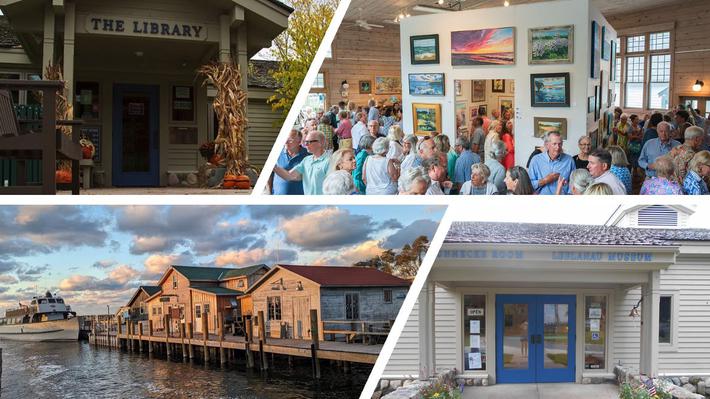 Collaboration Is the Name of the Game
How long does it take to create a cultural center? As few as three years, or as many as 170. Sometimes both. The organiza...
Read More >>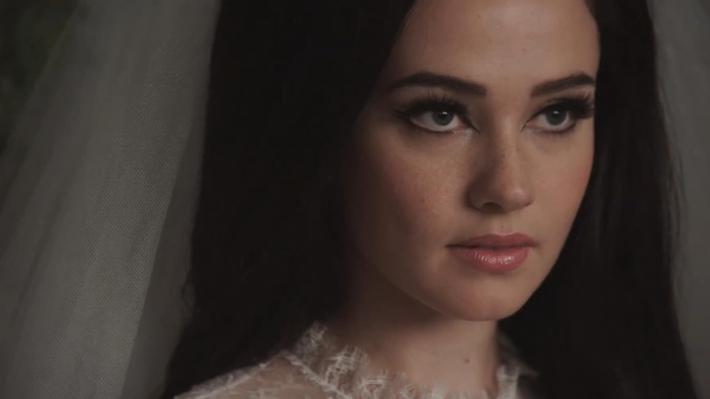 Film Review: Priscilla
While you will certainly be mesmerized by the haunting lead performance from newcomer Cailee Spaeny—and be impressed...
Read More >>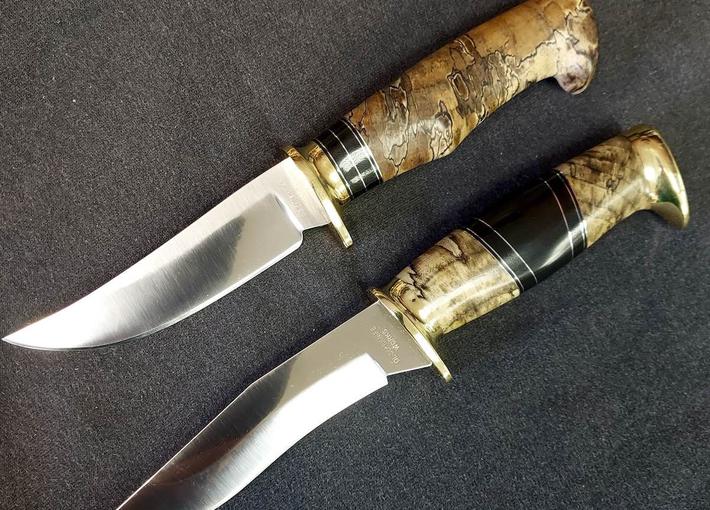 Bespoke Blades
What do you do with a battered ice skate, an old rubber puck, a cracked hockey stick, and a gob of tape? Pitch 'em, ...
Read More >>