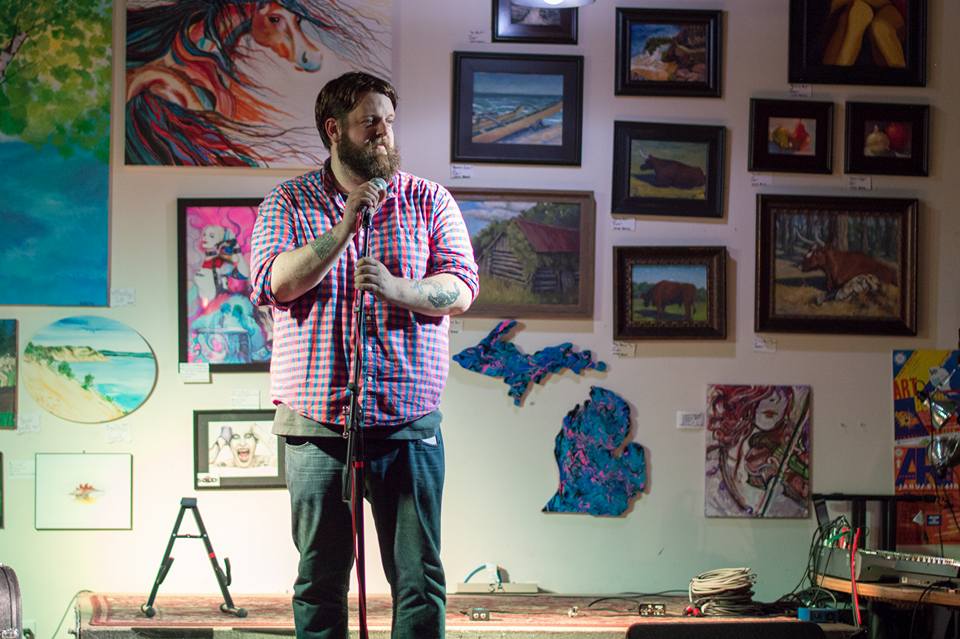 Wanna Laugh?
Here's where to go, the comics to see
If laughter is indeed the best medicine, then folks in northern Michigan must be feeling pretty good. From open mic nights to shows by regional and national comics, the laughs just keep coming.

Chris O'Non is a veteran of the local scene, though he has morphed more into a comedy producer than performer. His Sips and Giggles shows, pairing comedy with Leelanau Peninsula Wines, take place at venues across the area. The most recent was a sold-out New Years Eve show at ECCO with David Dyer. "I focus on bringing in nationally touring comedians," he says.

He'll occasionally open one of his shows, though he prefers to let other local comedians have that opportunity. "There are a lot more shows than a year ago," he says of the local scene.

Jeremy West concurred. He, too, books and performs. "The scene has gotten better, I think," says West. West says there is a core group of local comics, many of whom show up at open mics at Union Street Station, the Parlor, the Dish and other locations. "Open mics are very important."

Another popular venue is Studio Anatomy, located in the lower level of the building known as the Arcade on Front Street. While it mostly serves as a recording studio, owner Brian Chamberlain welcomes occasional comics as well as musicians. "I wanted to do shows. We do at least one a month," he said.

He works with Matt Zerilli and Ben Mack. The two funnymen host and perform as Kamikaze Comedy; Mack's alter ego Thad Ranger also shows up on social media. "Ben and I started Kamikaze as a collective," says Zerilli. He was a featured performer for Tom Green at Shakespeare's Lower Level in Kalamazoo and performed at Gilda's Laugh Fest in 2017.

In addition to Studio Anatomy, they can be seen at the Parlor and Union Street Station. And they're not just doing their thing in Traverse City. "Matt and I both branch out — Lansing, Grand Rapids, Detroit, Kalamazoo," says Mack, who performed at The Night before Thanksgiving Show at Mark Ridley's Comedy Castle and at the 2017 Motor City Comedy Festival.

The twosome is also looking north. "We do a showcase at the Elks in Charlevoix and Blue Smoke in East Jordan," says Zerilli. He said they are also talking with a couple venues in Cadillac. "The jokes and PA both travel."

While solo comics at a mic may be the lifeblood of comedy, they're not the only ones making people laugh. Traverse City is also home to the long-running improv troupe Good On Paper. "We're in the middle of our ninth season," says troupe member David Avis. Originally an offshoot of the Traverse City Civic Players, the group performed at the Studio Theatre at the Depot before splitting off from the Civic Players and moving to Inside Out Gallery. Since that venue's demise, they've been performing at View Nightclub at West Bay Beach.

(They might have to shift locations again; West Bay Beach, a Holiday Inn Resort, was just at the turn of the new year — for $23 million — to local investor George Cochran, owner of Northern Building Supply and Air Services Inc. in Traverse City, and Connecticut-based Greenwich Hospitality Group. The property is intended to become a four-star property, Delamar Traverse City.)

As an improvisatory group, Good On Paper's shows come to life entirely in the moment, without rehearsal or more than a few minutes' planning. They take audience suggestions and sometimes audience members as well. "[Viewers] can choose their level of involvement: They can watch, make suggestions, or be in the game," Avis says.

He said the group's audiences continue to grow and diversify, as longtime enthusiasts bring new friends to the shows. That helps them retain their edge. "They'll think of something we've never heard before. That's a nice challenge," says Avis.

A similar troupe in Petoskey … might or might not be resuscitated. The Petoskey Improv Group — The PIT for short, an acronym which also refers to the city's famous downtown construction hole — put on monthly shows from May of 2017 to August 2018 at Red Sky Stage in downtown Petoskey before going on an indefinite hiatus. "[Member] Dean [Tahtinen] went on a trip to Australia and was going to miss some shows," said Sally McCoy of the group. "We had monthly performances at Red Sky Stage but didn't pick up a following. Our status is a little up in the air."

Tahtinen is perhaps a little more optimistic. "We've started and stopped many times," he says. He and McCoy were part of Laugh and Disorder, a long-standing improv troupe that performed from 2004 through 2009 at the City Park Grill, Blissfest, and the Perry Hotel, before forming The PIT. He is interested in starting it up once again — this time as a fundraising entity for nonprofits, and says the group has discussed that approach in the past.

McCoy is quick to note that there are no ill feelings among the six members of the troupe. She said they were all together at a Christmas party and had a great time, but their future is unclear. "We're all friends, and we are funny. But we don't know if there's a future. It's a lot of work to put together a show."

While Traverse City remains the epicenter of the Northern-born comedy scene, venues scattered across the region bring in comics, comic troupes, and comedic theatre presentations.
Manistee's Little River Casino Resort has hosted the likes of Wayne Brady, Jim Belushi, and Craig Ferguson. Jay Leno and the Capitol Steps have appeared at Interlochen Center for the Arts, Lily Tomlin and Kevin Nealon at the City Opera House in Traverse City, Paul Reiser at Bay View. The Second City has appeared at Milliken Auditorium and the Great Lakes Center for the Arts, the latter of which has also hosted Tom Papa.

Rory Baker, who books the outside acts that perform at Interlochen, said he sees comedy as a growth area in this region. "We see tremendous work at the local level with shows at StudioAnatomy, The Parlor, and open mics at Union Street and the Workshop," said Baker. "Interlochen Presents continues to look for opportunity in presenting comedy at the national level to reinforce local efforts, which included Jim Gaffigan this last summer and NPR's Snap Judgment, and Red Green as featured guest artists during the Performance Arts Series."

Baker is currently working on booking guest artists for the 2019 Interlochen Arts Festival and the 2019/20 Performance Arts Series. "Both seasons will include comedy as a way to continue serving our patrons, guests and our broader community," he says

Alexandra Myers, the marketing manager at Great Lakes Center for the Arts, said that facility strives to offer diverse experience for its audiences, including comedy. In addition to Papa and Second City, it is bringing in the Capitol Steps Feb. 16. The musical political satirists are performing — wait for it — President's Day weekend.

Why comedy? The comics say giving free range to the imagination and cutting loose from the daily doldrums is a gift for them as well as the audience. "It is just a fact that people love to laugh — it makes you feel good!" said Myers.

That extends to the theatre, as many of the local groups perform comedies. Venues like City Opera House and the Ramsdell Theatre bring in comic plays, such as Ed Asner's turn in A Man and His Prostate, which was on stage at the Ramsdell in September.

Most of those involved are optimistic that the scene will continue to grow in Traverse City and expand out from there. "I'm so proud to be a part of the comedy scene as it keeps getting better and better," says Avis.

For a quick look at upcoming comedy shows in Traverse City, go to www.traversecitycomedy.com.


PENCIL IN SOME GIGGLES
Jan. 5, Blue Smoke in East Jordan: comedy showcase
Jan. 19, Studio Anatomy: Tim Locke/Justin Chupp
Jan. 16, Studio Anatomy: Sam Rager/Megan Cottington
Feb. 23, Studio Anatomy: Mike O'Keefe
March 6, The Parlor: Dave Stone
March 9, Elks Charlevoix: Bill Bushart
March 16, Studio Anatomy: Ben Langworthy
March 26, Union Street Station: Keith Bergman
April 4, The Parlor: Clifton Cash
April 20, Studio Anatomy: Dan Alten
May 4, Studio Anatomy: Tom E. Thompson
May 18, Studio Anatomy: Mothers Day Showcase

(Pictured: Comic David Graves at Studio Anatomy.)
Trending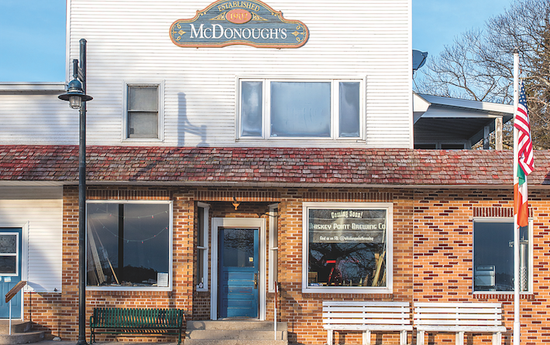 Welcome to Michigan's Most Remote Brewery
After years of planning and honing his beer-making skills, this spring, Patrick McGinnity plans to open Beaver Island&rsqu...
Read More >>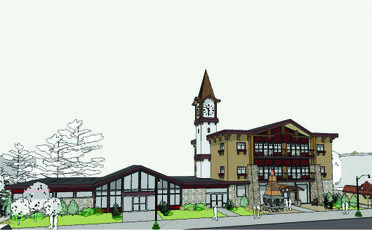 Gaylord: A boomtown Up North
Gaylord native Gary Scott had moved to Indiana, where he and some partners started a business to invest in distressed prop...
Read More >>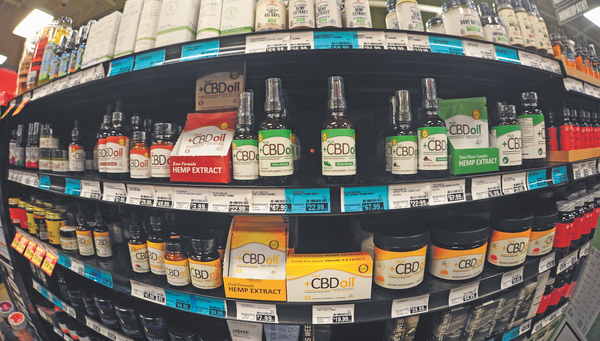 CBD Laws: Dazed and Confused
The sign outside of Family Video in Kalkaska lets drivers know the store has more than just movies. The sign reads: &...
Read More >>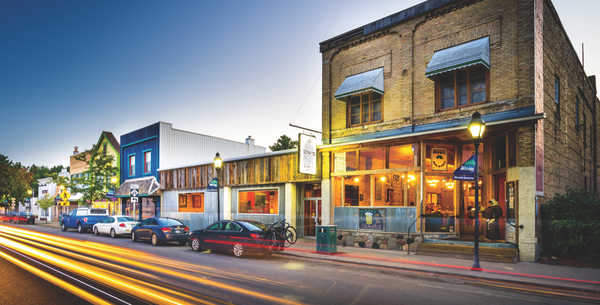 Small Up North Towns on the Rise
Spotlight on Bellaire (pictured)Seems Traverse City isn't the only place in the region making those "Best...
Read More >>
↑