Waterfront Real Estate Steals
U.P. lakeshore, riverbank, or island oasis — where to buy a little waterside getaway for less right now
Michigan's Upper Peninsula offers plenty of wide-open spaces. And for those longing to cast a line or drift on an inner tube, the waterfront options are often more affordable than down below the bridge. Best of all, you could own your own cabin or cottage and be on the water by summer.

Or if you want, you could pitch a tent on your new waterfront property while you plan and build your own. That's because there's plenty of vacant property available as well.

But you might want to hurry. With real estate opening up for business, things are ready to pop, including those vacant waterfront parcels. "We haven't had this kind of interest in vacant land since 2006," said John Griffin, a Realtor in Cedarville who's been in the business for more than 40 years. Cast your eyes north for some of the sweetest waterfront getaways.

Big LaSalle Island, Cedarville
Want to get away from it all? Does the prospect of island life sound enticing? The Les Cheneaux Islands in Lake Huron off Hessel and Cedarville offer privacy and water all around. This two-bedroom, one-bath, 912-square foot home overlooks the bay. It features a wraparound open deck, large waterfront windows, and an open floor plan. Built in 1995, it got some updates (windows, appliances) in the last couple years. Includes a dock.
$165,000.
Listing 19-654 at 911 S Big LaSalle Island, Cedarville, by John Griffin, (906) 484-2022.

Marquette Island, Cedarville
Love wildlife? Try this property — all 13 acres of it, with squirrels, rabbits, deer, ducks, and geese for watching or hunting. Located across from Dollar Island, this is also a perfect place for fishing. The waterfront complex, just a short swim from the mainland, includes a main cottage, with original log cabin; a guest cottage; washing machine shed; shower building; tool shed; composting toilet, and an outhouse. Don't forget the dock and deer blind, and a hiking trail that meanders up a ridge, through hardwoods and beautiful pines. Bonus: There also are options for tying up your boat and keeping your car on the mainland. Call him at (906) 484-2022.
860 square feet; $100,000.
Listing 19-973 at 1505 S Pleasant Ave., Marquette Island, Cedarville, by John Griffin, (906) 484-2022.

Ishpeming
Life has been teaching us some lessons — like don't put off treasured times with your family. This one-bedroom, one-bath cabin with a sandy beach could be yours by the Fourth of July, perfect for the kids to play and with an easy launch for your fishing boat, canoe, kayak, or paddleboard. It has a huge deck and a 12-by-12-foot sauna right at the water's edge. The woodstove will chase the chill away on those frosty mornings. Nearby year-round residents have been keeping this section of the "Red Road" clear through the winter, but you're also not far from Snowmobile Trail 14.
534 square feet, $120,000. 2661 Co Rd., Ishpeming.
Listed with Frida Waara, RE/MAX 1st Realty, (906) 360-9765.

Naubinway
Looking for a seasonal resting place on a quiet sand beach? Just 45 minutes west of the Mackinac Bridge, this cabin is your place for endless summer vacations and family fun. Windows around the deck offer a view of Lake Michigan and the beach. One bedroom on the upper level; a second bedroom on the lower level can sleep five. The great room has a cathedral ceiling, wood-burning fireplace, and tongue-and-groove fir flooring. This classic beach cabin has baseboard electric heat to drive off the morning chill. Great deck to entertain or watch the lake change its moods.
1,344 square feet, $175,000. W12375 W. Beach Rd, Naubinway.
Listed with Bruce Gustafson, Coldwell Banker Schmidt Realtors, (906) 287-0913.

Trout Lake
Turn-key cabin on the Carp River, which leads to both Trout Lake and Frenchman's Lake for great fishing and boating. This two-bedroom, one-bath home features Douglas Fir flooring, tongue-and-groove walls, an attached garage, and a detached garage for your toys. Complete with appliances, furniture, TV, lawnmowers, canoe, and even some art and accessories.
884 square feet, $120,000. Located at 33302 W. Birch Shores Dr., Trout Lake.
Listed with Kristine McCraren, Cummings-McCraney, (906) 630-1834.

Eckerman
Fish, hunt, hike, ski, snowmobile, or just relax on the deck at this cabin on the beautiful Tahquamenon River. Near Paradise and Whitefish Point, this two-bedroom, two-bath home is on a secluded parcel surrounded by huge white pines. Includes a 30-by-40-foot pole barn with a 14-by-30-foot loft. Fabulous deck and stairs to the river. Parcel has 150 feet of frontage on the river.
900 square feet, $159,900. Located at 36059 W Tahqua Trail, Eckerman.
Listed with Garth MacMaster, RE/MAX NorthStar Realty, (906) 440-2529

McMillan
This three-bedroom, two-bath home is just 10 minutes from Newberry. Walk down the steps from your deck to the dock, then take the boat out onto East Lake for some fishing or chilling. Great view of the lake from the family room — and from the hot tub room. Warm up with the corn/pellet stove. Skylights in the all-season room keep the home sunny and bright. Mature fruit trees and grapevines adorn the property, along with a koi pond and bridge in your private garden.
1,720 square feet, $179,000. Located at 6614 Florence Dr., McMillan. Listed with Luann Scheerer, Coldwell Banker Schmidt Realtors, (906) 293-5055

Naubinway
This turn-key home features 186 feet on the Black River, just east of Naubinway on US-2. The beautiful open-concept main area is perfect for entertaining friends and family, as is the back deck overlooking the water. The attached oversized two-car garage is large enough to house your vehicles and other toys, plus sports an area for a workshop. Hey, it even includes a dock, and an RV site complete with water hookup, electricity, and a dump station.
1,640 square feet, $205,000. Located at W9614 US-2 Hwy., Naubinway.
Listed with Susan Feldhauser, Northern Michigan Land Brokers, (906) 225-LAND.

Manistique
Here's a unique log cabin nestled among tall pines on the bank of the Indian River. Beautiful high, dry lot with great views from the elevated decks. Inside, the cabin has a stone fireplace and a spiral staircase that leads to the loft bedroom. Enjoy views of the river from the dining table. Store kayaks and water toys in the two-car detached garage plus enjoy extra storage in the loft upstairs.
828 square feet, $89,900. Located at 715N Woodland Dr., Manistique.
Listed with Corrina Lynts, Grover Real Estate, (906) 341-2131.

Wetmore
Own this quiet two-bedroom, one-bath getaway on peaceful and private Spot Lake. Fish for pike, bluegill, bass, crappie, and perch, or just tie up your float to one on the buoys out front and enjoy the sun. The deck includes a walkway down to the dock and swimming area. Frontage on Spot Lake is mostly federal land within the Hiawatha National Forest, so you'll be one of only four private owners on the lake. The area has many trails for hiking, biking, four-wheeling, and snowmobiling. Heat from the woodstove and forced air.
784 square feet; $85,000.
Listing E9667, in Wetmore, by Stacey Masters, RE/MAX Superiorland, (906) 202-3312.
Trending
Libertarian Solutions to Reforming Police State
Americans are finally seeing the need to reform the way our society enforces laws, as the issue of police force has been p...
Read More >>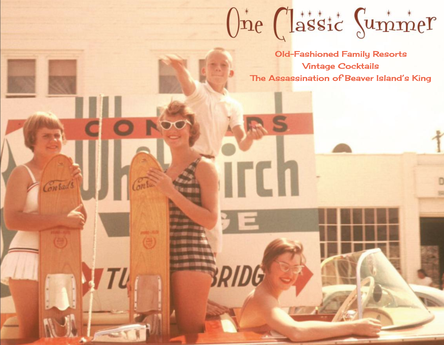 Cruise On In: The Best Resorts of Summers Gone By
As a prime vacation spot, northwestern lower Michigan is home to a number of different lodging facilities, from rustic cam...
Read More >>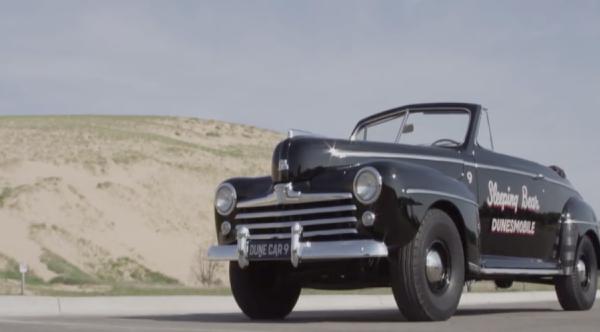 Days of the Dunesmobile
The sand dunes at the Sleeping Bear Dunes National Lakeshore are monuments of nature, 2,000 years old and towering 100 fee...
Read More >>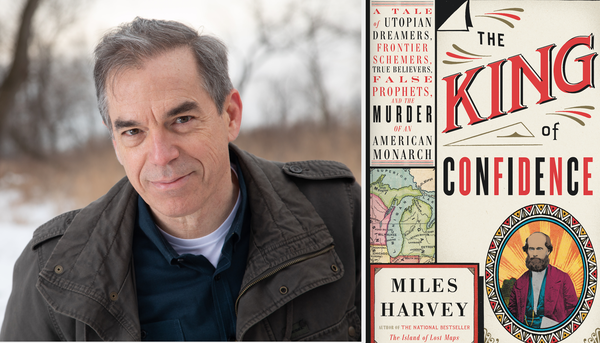 King of Beaver Island
It is possible to make the argument that James Strang is the most interesting person who ever lived in northern Lower Mich...
Read More >>
↑