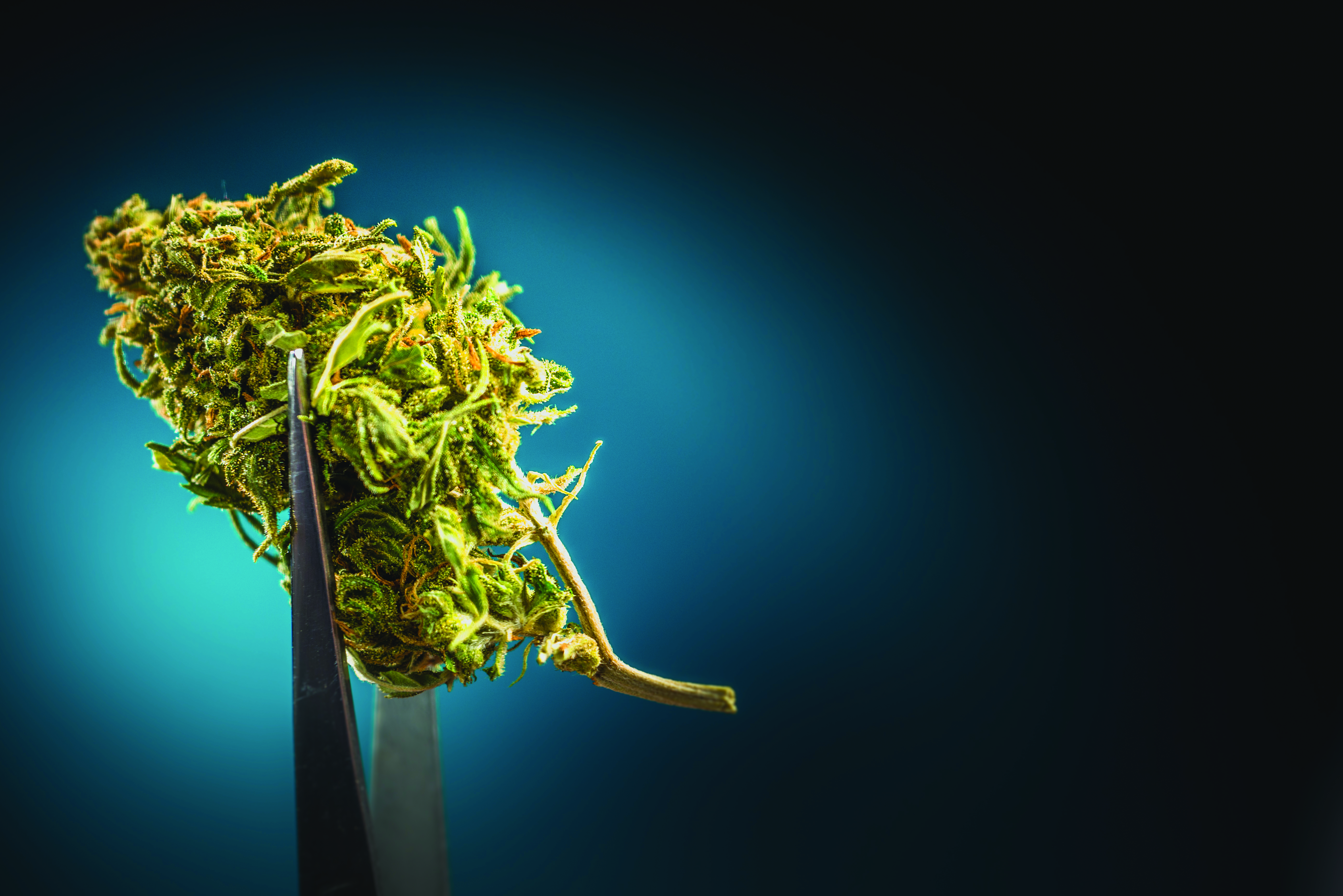 Weed Takes Root: A Look at the Newest Addition to Up North Retail
Recreational marijuana stores, their products, and pitch
Depending on your perspective, recreational marijuana's arrival in northern Michigan was either very poorly timed or got here at precisely the right moment. Michigan voters elected to legalize non-medical adult-use marijuana throughout the state in November 2018.

December 1, 2019, marked the first day of official legalization. While some parts of northern Michigan have so far "opted out" of recreational weed — Traverse City, for instance, is working on rules for licensing and regulating recreational marijuana dispensaries in the area — other parts of the region have embraced the new status quo. In areas like Benzonia and Kalkaska, adult-use weed is already putting down deep roots, with numerous stores opening their doors (or expanding from their previous medical-only designations) so far this year.

The bad news for most of the area's recreational marijuana shops is that they had only a few weeks of adult-use sales under their belts before COVID-19 hit and changed everything. The good news for those businesses is that the state Marijuana Regulatory Agency has issued temporary accommodations that allow them to offer both curbside pickup and home delivery. Those accommodations mean that cannabis products are easier to get in northern Michigan than ever before — and just in time for long days of stay-at-home quarantine.

While the coming months will undoubtedly bring more adult-use cannabis shops to the area, the Northern Express took this unusual moment to highlight five major players in northern Michigan.


Humblebee Products and Provisioning

The Place: HumbleBee Products and Provisioning; 6974 N Old 27, Frederic (989) 745-6575

The Pitch: Not so long ago, HumbleBee Products in Crawford County was the one and only medical marijuana provisioning center in northern Michigan. As recently as 2018, the vast, vast majority of marijuana shops in the state were operating in the Detroit area, with the northern half of the mitten looking like a veritable THC ghost town. The state's cannabis industry has changed considerably since then, and many more stores have sprung up around Michigan — including right here Up North. But HumbleBee remains, using its relative longevity and base of institutional knowledge as a core differentiator. The shop is known for a friendly, helpful staff, and with HumbleBee officially open for recreational weed sales as of March, the company is well-positioned to continue growing its brand.

The Product: HumbleBee does a lot of work with live resins, aromatic cannabis concentrates made from very fresh plant material that has not been dried or cured. These resins are available in a variety of flavors, including the appropriately-named "Napalm Live Resin," which clocks in at 93.16 percent total cannabinoids.

The Purchase: HumbleBee is offering curbside pickup services throughout the COVID-19 crisis. Customers can view a product menu online and call in their orders ahead of time. Hours are 11am to 7pm Monday through Saturday and noon through 4pm.


Lume Cannabis Co.

The Place: Lume Cannabis Co.; 9899 Honor Hwy, Honor; (231) 383-6771

The Pitch: As a "vertically operated and owned cannabis company," Lume Cannabis Co. is quickly becoming one of the top marijuana businesses in the state of Michigan. Right now, the company serves medical patients and adult-use customers in eight different locations around the state, including one in Honor. Rather than resell product from other brands, Lume is its own cannabis brand, cultivating and growing all of its product in-house. According to Kyle Slabotsky, director of retail operations, this self-sufficient business model enables Lume to offer "an unmatched variety of strains" and to ensure "consistent aromas, appearances, and effects" across its product inventory. In addition to the Honor store, Lume is soon planning to open two more locations in northern Michigan — in Petoskey and Mackinaw City, respectively.

The Product: Lume's signature strain is known as "Jenny Kush," described as "a true, feel-good hybrid flower named after late cannabis activist Jenny Monson." Slabotsky says it's the highest THC strain Lume has ever cultivated, with the most recent batch testing at over 30 percent total cannabinoids. Jenny Kush starts at $65 for 3.5 grams.

The Purchase: Lume has a team of knowledgeable "Luminaries" on staff to help customers find the right products for their purposes. The company prides itself on "meticulously designed" stores (not by coincidence; the bulk of the company's design team formerly crafted the layout and visual aesthetic of the nation's Urban Outfitters retail stores), and prides itself on an interior that makes it easy to browse product and differentiate between strains. During the COVID-19 closure, Lume is offering 10 percent discounts on all curbside pickups and deliveries, with its hours running from 10am to 9pm Monday through Saturday and 11am to 6pm on Sundays. Customers can view the store menu online at www.lume.com/honor.


Riverside Provisioning

The Place: Riverside Provisioning; 11845 M-72, Grayling; (989) 745-6757

The Pitch: If you walked into a new brewery and needed some advice on what beer might be right for you, you'd ask the bartender. Riverside Provisioning in Grayling tries to create a similar experience for medical and recreational marijuana sales, staffing its shop with so-called "budtenders" who work closely with patients and customers to "select the products that are safe and effective for your specific medical or recreational needs." Whether you're looking for a specific strain of marijuana or wondering about the more general effects of cannabis on the body, the budtenders at Riverside can share some guidance and advice.

The Product: Pineapple Express had been one of the most beloved marijuana strains long before it became the namesake for a 2008 buddy stoner comedy starring Seth Rogen and James Franco. The strain is known for pairing pleasant fruity and tropical flavors (think mango, apple, and, of course, pineapple) with a quirky, mellow buzz. Riverside Provisioning has an adult-use version of Pineapple Express that goes for $14 a gram.

The Purchase: Riverside Provisioning began recreational marijuana sales on March 16, just a week before Governor Gretchen Whitmer issued her stay-at-home order for the state of Michigan. Normally, customers would be able to browse Riverside's "recreational room" to pick out their products of choice. Throughout the closure, Riverside has adopted a "lobby closed, but business open" philosophy, encouraging patients and customers to call ahead to place their orders for curbside pickup. Hours are 11am to 7pm every day. The shop's product menu can be found at www.rsmeds.com/product.


Great Lakes Natural Remedies

The Place: Great Lakes Natural Remedies; 1983 Benzie Hwy, Benzonia; (833) 456-7462

The Pitch: Great Lakes Natural Remedies (GLNR) launched in 2017 with a medical marijuana cultivation and processing facility in Saginaw. Going forward, the company has big aspirations of vertical expansion, statewide growth, positive community impact, and industry-leading innovation. Despite GLNR's Saginaw roots, though, the true launchpad for these seed-to-sale goals may be GLNR's first store location in Benzonia. Already, the company is working to set itself apart from other dispensaries in the region via community giveback efforts. A portion of proceeds from cannabis sales in Benzonia go toward the Betsie River watershed. In the future, as GLNR expands — first to a second northern Michigan location in Manistee – it will look for similarly environmentally-friendly ways to make a mark.

The Product: The Sensi Star strain is legendary throughout the cannabis community for its psychedelic highs and full-body effects. GLRN classifies its take on the legend as "a knockout strain that even experienced cannabis enthusiasts will find one or two puffs is more than enough."

The Purchase: GLNR in Benzonia has been open for recreational adult-use sales since February 28, and is continuing those transactions throughout the COVID-19 stay-at-home order. Customers can learn more about GLNR products online at www.greatlakesnatural.com, and can call ahead to place orders for curbside pickup. GLNR will be honoring all its standard discounts during the closure, including a 10 percent discount for veterans. Hours are 10am to 6pm, Wednesday through Saturday.


Pincanna

The Place: Pincanna; 786 S. Cedar Street, Kalkaska; (231) 384-6220

The Pitch: Pincanna is in the process of establishing itself as a new vertically-operated cannabis brand in the state of Michigan. Based in Farmington Hills, the company operates a state-of-the-art facility on 185 acres of land in nearby Pinconning, including both a 135,000-square-foot greenhouse for cultivation and a sizable processing facility. These first two phases of Pincanna's infrastructure — which the company refers to as its "Farm" and "Lab" — are led by a dynamic team of "experienced, award-winning business professionals, chemists, and horticulturists." The next stage is the establishment of Pincanna's retail "Markets," the first of which will be located in Kalkaska.

The Product: Pincanna focuses heavily on the genetics side of cannabis production, even going so far as to breed its own proprietary strains in-house. One of those is the award-winning "Super Sonic" CBD strain, which Robert Nusbaum, a partner at Pincanna, says features a 1:1 ratio of CBD and THC. Nusbaum adds that the product will be available to customers at the Kalkaska market "in a variety of form factors."

The Purchase: Nusbaum says that the grand opening of Pincanna's Kalkaska market has been delayed by the COVID-19 crisis, and that the business is in the process of "assessing an optimal date" to officially open its doors or establish options for pickup or delivery. Customers can keep an eye on Pincanna's website (www.pincanna.com) or check the company's Facebook and Instagram accounts for further updates.
Trending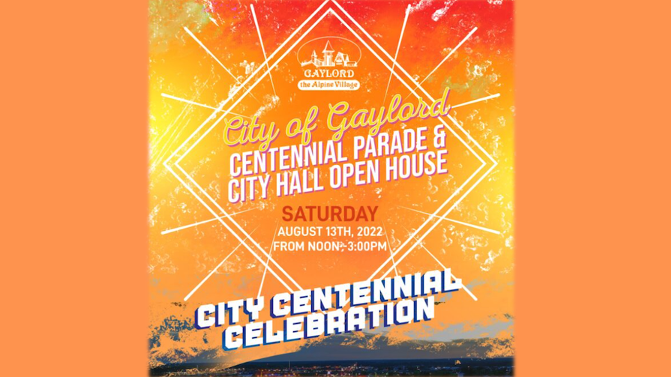 Centennial Celebration in Gaylord
The City of Gaylord is celebrating 100 years this weekend with a parade and City Hall open house. This celebration, just s...
Read More >>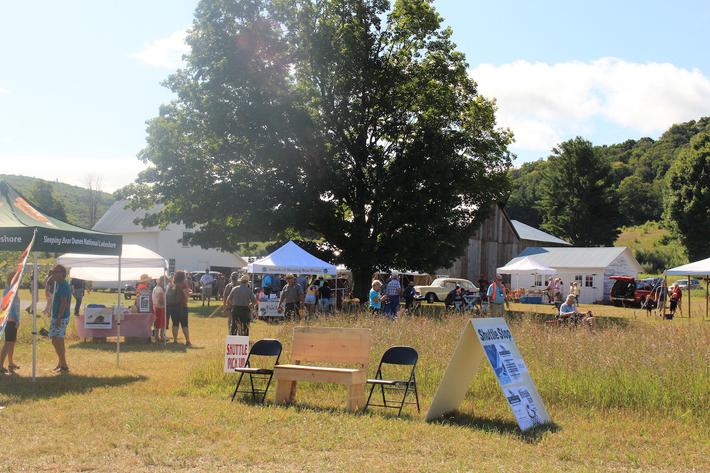 Life in the 1800s Comes Alive at Port Oneida Fair
Head to the Port Oneida Fair in the Rural Historic District of Sleeping Bear Dunes National Lakeshore to experience life a...
Read More >>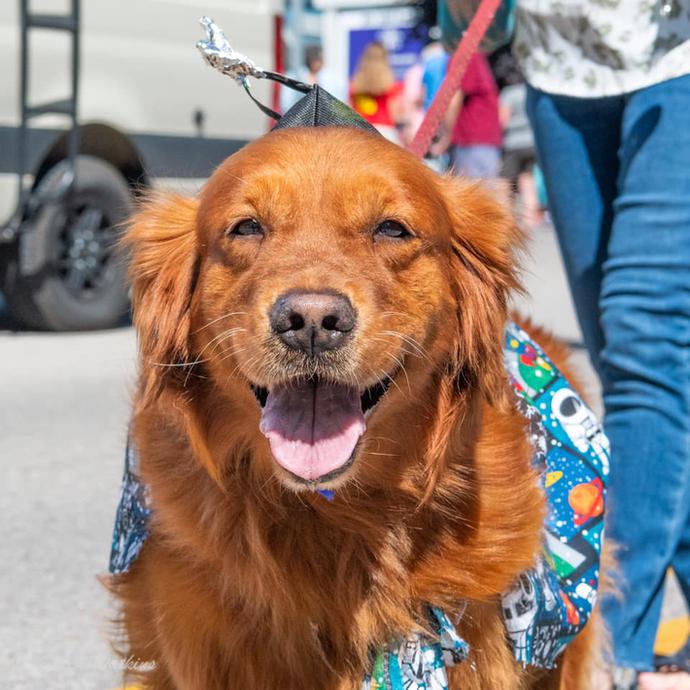 A Dog and Human Show: The Northport Dog Parade
We have three words for you: Northport Dog Parade. (If you really need more information than that, we suppose you can read...
Read More >>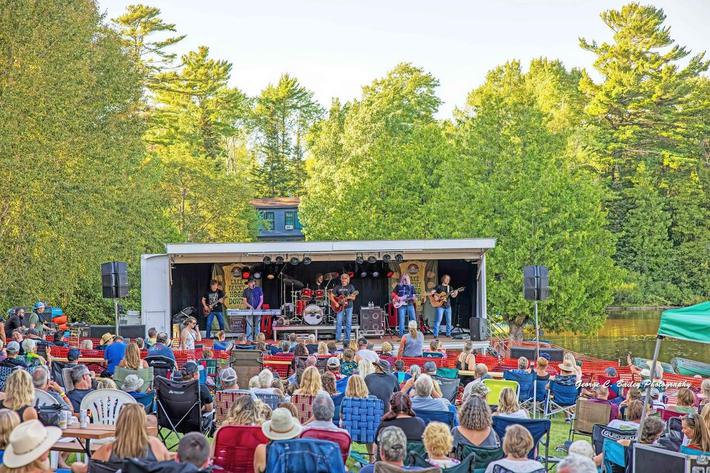 Following the Music
We wish we had infinite room in our Dates and Nitelife sections to alert you to every live music show in northern Michigan...
Read More >>