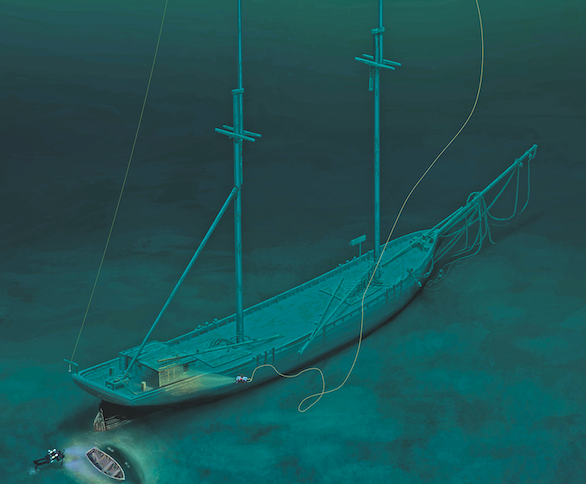 Welcome to the Golden Age of Shipwreck Hunting
Better, more affordable technology has made shipwreck searches a regular guy's game. Shipwreck hunter Ross Richardson is a case in point.
The era of shipwrecks on the Great Lakes ended in 1975 with the sinking of the Edmund Fitzgerald, according to Michigan historian and shipwreck hunter Ross Richardson. Improved weather forecasting and larger vessels have meant there haven't been many significant wrecks since then.

The era of shipwreck hunting, on the other hand, is in its golden age.

There's been plenty of evidence of that this year: In August, shipwreck hunter Bernie Hellstrom of Boyne City announced the discovery of two schooners, the St. Andrew and the Peshtigo, which collided on Lake Michigan in 1878 and sank near Beaver Island.
Next, Richardson announced a stunning find he made in the Manitou Passage: an intact schooner that sank in 300 feet of water in 1891 with four men aboard.

Richardson said he expects shipwreck hunters will go on discovering shipwrecks for the next decade, but this heyday won't last forever.

"The improvements in technology and the affordability, and just the amount of lake bottom that we're able to cover now quickly, we're going to see the rate of discoveries accelerate," Richardson said. "And probably in the next 10 years, almost all the shipwrecks are going to be found, so it's going to be the end of the shipwreck hunting era."

"SOMETHING SIGNIFICANT DOWN THERE"
Richardson specializes in historical mysteries. He's written two books, "The Search for the Westmoreland," about his discovery of that shipwreck, and "Still Missing," an account of Richardson's theory that notorious hijacker D.B. Cooper was actually a grocery store manager from Grayling.

Richardson's latest shipwreck discovery, the W.C. Kimball, posed a mystery of its own.
The hunt began as a chance find in September 2018, one that raised as many questions as answers.

It began when some cousins visiting Richardson from Georgia asked to see the Manitou Islands. Richardson took them out on Lake Michigan in his 20-foot boat, launching from Glen Arbor.

For a while Richardson had keeping an eye out for a shipwreck called the Hurd, thought to have sunk in the Manitou Passage in 1871, so on the way to the islands, he flipped on his side-scan sonar. He refers to the device, somewhat diminutively, as a fish finder, a gadget that represents the kind of technical advance that has put once-unthinkable technology at the fingertips of anyone interested in shipwreck hunting.

Richardson, however, has an edge over novice shipwreck hunters; he's dedicated his life to studying where to look. He also knows, more or less, the areas in Lake Michigan that have already been searched — which is exactly why, when a blip appeared on his screen that day, he knew it was worth closer inspection.

"We were kind of watching it, and then this little target went by — I mean, really insignificant, not big at all — but I marked it down, and I said, 'Oh that's kind of interesting. I'll have to go back and look at that," he said. "I went back about a week later — we were out again going to the Manitous with friends — and I ran over the area and got a little more detailed look and realized there was something significant down there."

On the radar screen, the rudimentary image showed Richardson the first glimpse of something substantial hidden 300 feet below the waves — something not only big but also standing upright, seemingly reaching toward the surface.

"I've never heard of anything coming off the bottom 90 feet," he said. "Twenty, 30 feet off the bottom is really significant. Ninety feet is amazing. And one of the scans showed what appeared to be a mast coming up 90 feet."

NOT WHAT IT'S SUPPOSED TO BE
Because it was early September when Richardson first spotted the underwater anomaly, his window to get under water and check it out in person was closing fast. By October, weather that would allow that kind of dive would likely be gone. Even in good conditions, though, 300 feet was too deep for Richardson, who said he's comfortable going down to 180 feet.

Luckily, he had a proxy — a friend in Wisconsin who had agreed that, if something important should ever come up in Richardson's searches, he'd consider doing the deep dive on Richardson's behalf. Clearly, Richardson's friend, Steve Wimer, recognized this find as something important. He jumped at the chance to do the dive, and within days had made his way to Michigan. On Sept. 30, the pair reached the wreck.

"We were really running out of time and just had a one weekend window to pull this off," Richardson said. "We just got lucky and were able to align the planets and go out there and get this thing dived."

The day was overcast, and because it was early fall, what sun could penetrate the clouds was concentrated to the south. Under those conditions, not a lot of ambient light reaches 300 feet below the surface. Wimer relied on lights he had brought down with him to get a better look at the wreck.

When Wimer emerged back at the surface, he was so excited, Richardson moved quickly to record their conversation on a GoPro.

"It's all intact! I've got a picture of the stern. I couldn't read a name or anything there," Wimer said. "I've got pictures of each side of the bow where it looks like there's a smooth part where there would have been a name, but I couldn't read anything."
Wimer, who was astonished at how well preserved the vessel was, estimated it to be less than 100 feet long.

"It's just a cute little wooden schooner," he said.

Richardson responded: "It doesn't sound big enough to be the Hurd. The Hurd would have been pretty darn big."

Richardson knew immediately he had a mystery on his hands.

"THIS ONE CHECKS THEM ALL"
Just as he now realized he had a mystery to solve, Richardson and his team also knew they were dealing with something special. The wreck was in better condition than any of them had ever seen.

"Usually when a ship wrecks, it's exactly that — it busts up, it breaks apart. There's a reason it sank," he said. "This is so perfectly preserved, there's hardly any damage to it."

Cal Kothrade, a Milwaukee-based shipwreck artist and underwater photographer, accompanied the team on a return visit to the site in May. He makes shipwreck artwork by working with photos that allow him to create an image that adheres to exactly what is underwater.

Kothrade said he's photographed shipwrecks in all of the Great Lakes and he's never seen one like this.

"This is absolutely, by far and away, the most intact," he said. "Helm, cabin, masts standing up, bow sprit in place, anchor in place. … There's a lot of things on the wish list. Most of the time, wrecks will check some of those boxes. This one checks them all."

The vessel appears as though it was gently deposited on the lake bottom. It's sails eventually decayed away, leaving the rigging to fall onto the deck, and a lifeboat that had been attached to davits on the stern had broken away and sat on the floor nearby, its oars still stored inside.

There was no name on the vessel, which is today covered in quagga mussels, but Richardson knew that its condition offered clues that could unlock its identity.

He now knew its length, 60 feet, that it had two masts and he had photos of a well-preserved and distinctive bow sprit.

"It had a clipper bow. There was a couple things that really stood out about this vessel. It had a really sleek, clippered bow," he said. "Most Great Lakes schooners had more of a prowed bow – big, wide, they were big tanker trucks, is what they were, for hauling grain and ore around. This one was very sleek, almost like a sportscar. So that's a bit unusual."

A STUMBLE ALONG THE WAY
After some initial research, Richardson thought he figured out what his find was.
He believed he'd found a vessel called the Emily, lost in 1853.

Paul Ehorn, a fellow shipwreck hunter and someone Richardson considers a mentor, visited Richardson last winter and the two studied the photos of the shipwreck together.

Ehorn noticed something the others had missed – some of the lines that laid with the rigging on the deck were iron rope, a cable-like material that was not used on the Great Lakes before the Civil War. That would be a problem for Emily timeline.

"We sat down and looked at the pictures and he said, 'Yeah, that's iron rope,'" Richardson recalled. "And I said, 'But Paul, that's impossible, because this is a pre-Civil War schooner,' and he says, 'No look, dummy. That's iron rope.'"

Richardson looked closer and said he realized his friend was right and that he had messed up. Which meant he was back at square one. And nothing in the historical record of ships believed to have been lost in the Manitou Passage fit what Richardson had found.

"I was really struggling with this one, so I decided to sit down and look through the database, the Metzler Database," he said.

He set out to examine the 6035 records in the online database that is a catalogue of virtually all the vessels that once plied the Great Lakes. He was determined that, one by one, he would rule out each one until he found what he was looking for. It took three weeks of searching.

For Richardson, this kind of research is a big part of the fun of shipwreck hunting.
"Shipwreck hunting is not just finding a shipwreck. It's figuring out what it is and then coming up with a history," he said.

He went through all of the entries and anytime he came across one that looked like it could be a possibility, he then had to pull up newspaper articles to learn more details.
"It's in alphabetical order. Finally, when I hit the Ws, the ship named the W.C. Kimball popped up, and I was like, 'Oh!' It was the right size. It had a clipper bow. It was built in Manitowoc," Richardson said. "And they said it was thought to be lost off of Point Betsie. Well, that means they don't know for sure where it is."

As Richardson turned to newspaper reports and visited local historical societies, every detail he found only strengthened his resolve that the shipwreck he found is the Kimball.

The Kimball was headed from Manistee to Northport and Traverse City, a course that would take her through the Manitou Passage. It was lost on May 8, 1891. And then Richardson found a picture of the Kimball.

"It quickly went to the number one spot as the most interesting vessel and then there were pictures available," he said. "A fantastic image of it sitting there at the dock – they even had the sails opened up for some reason, but it was just sitting there. A perfect profile shot, which is rare to get."

Richardson and his counterparts studied the underwater photographs of the shipwreck and compared those to the image of the Kimball and everything lined up; there were no discrepancies.

The mounting evidence added up to something like a fingerprint match.

"That's part of the fun about shipwreck hunting. Everybody loves a good mystery and putting things together. That's the fun part when you get one like this. What the heck? It ends up being this obscure vessel. I've never heard of it, and I'm a pretty nerdy guy when it comes to shipwreck history."

Richardson's find will ensure that the W.C. Kimball is no longer obscure, which means that the Kimball has come full circle, because the Kimball would not have been obscure to the people of northern Michigan following its loss in 1891.

THE FATE OF THE W.C. KIMBALL
The Kimball's crew consisted of Captain James Stevens, Charles C. Kehl, William Wolfe (grandson of the founder of Northport) and Henry Budd. Stevens and Kehl were part owners of the Kimball. All four men were from Northport.

The Kimball existed to make deliveries, and its owners would have wanted to get it out on the lake once the ice cleared.

"It was a small coastal schooner, so it would be the equivalent of a U.P.S. truck today," he said.

They set off on the season's first run from Northport to Chicago with a load of potatoes.

In Chicago, a twist of fate saved one life and cut another one short. One of the four Northport men who made up the crew, Budd, fell while at the pier and broke his leg. He made the trip back to Manistee aboard the Kimball but was in too much discomfort and transferred to a steamer to return to Northport from there.

That left the Kimball a man short.

"The other three crewmen left behind picked up a young Norwegian immigrant who was on his way to visit his uncle in Suttons Bay," Richardson said. "They picked him up as an additional crewman. He probably didn't speak much English. He probably wasn't an experienced seaman. They just needed someone to help unload the boat. A very inexperienced guy who just wanted to earn his way to go see his uncle."

The Kimball departed Manistee that early May day with the three men from Northport and the immigrant from Norway aboard, laden with salt and shingles. They set off to the north into a worsening storm, never to be seen again.

Days later, some wreckage was found in the Manitou Passage and off of Point Betsie. That Point Betsie debris was the basis for listing the location of the shipwreck off of Point Betsie when in fact it went down 25 or 30 miles to the north.

"One thing about shipwrecks today, when you read the historical accounts, if they're where they're supposed to be, they would have been found already," he said. "Everything that's being found these days aren't where they are supposed to be."

Forest fires raged across northern Michigan that May, and some residents believed they might have had something to do with the tragedy.

That's how the May 21, 1891 Grand Traverse Herald explained the loss: "There have been no severe storms on the lake for several days, but the smoke from the burning forests has hung in a dense cloud over the water for the last week or ten days, and it was supposed the Kimball was run down by a passing steamer while both were enveloped in this cloud of smoke."

But many other newspapers around the state noted that on the day the Kimball was lost, there was a strong northern gale.

Richardson said he believes that a sudden ice storm is the best explanation for what happened to the Kimball.

"There had to be a reason for that vessel to be so perfect, for it to sink as close to shore as it is, without them trying to access that lifeboat," he said. "I think one by one that crew was washed off in this ice storm."

In May, when Lake Michigan is still frigid, a powerful storm could have coated the Kimball in ice. The railing is two feet high, so the waves that covered the vessel in ice could have also swept the men overboard. Meanwhile, that ice could have gradually built up to overwhelm the Kimball, pulling it underwater.

A SACRED, UNDERWATER PLACE
Richardson's hypothesis — that the crew was washed overboard — means he does not believe there are human remains at the shipwreck site. None were discovered in the dive. However, out of respect for those who were lost, Richardson said they nonetheless regard the area as a gravesite.

Because of that, and because the Kimball is the only intact 18th Century shipwreck that Richardson is aware of, he and the team do not plan to return to the site and intend to keep its location secret.

"People would want to see this wreck, and I'm afraid they would damage it," he said.
* Above art, showcasing the W.C. Kimball, courtesy of Cal Kothrade, calsworld.net.



Trending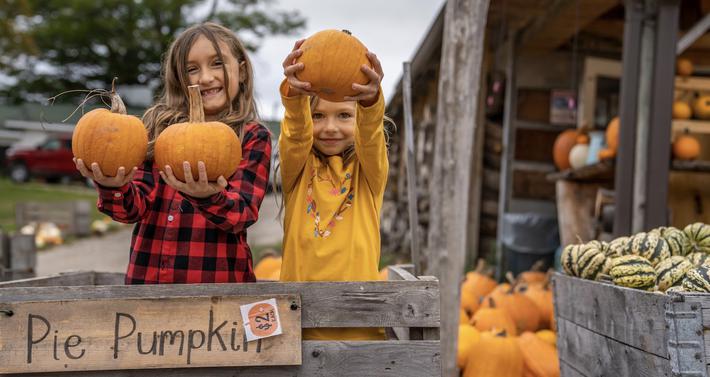 Seven Fall Festivals and Celebrations Around the North
If you ask us, it's impossible to beat the beauty of fall in northern Michigan. Vibrant-hued trees, glowing sunsets,...
Read More >>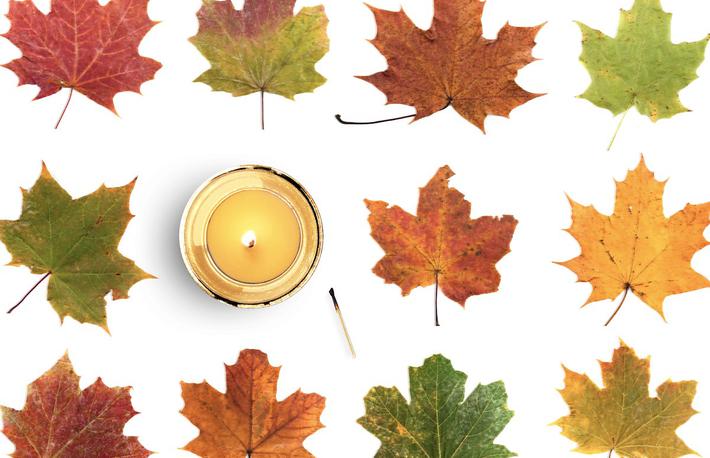 All the Scents of Fall
With the equinox behind us, it's time to go all in on autumn. Traverse City Candle Co. has done just that with their...
Read More >>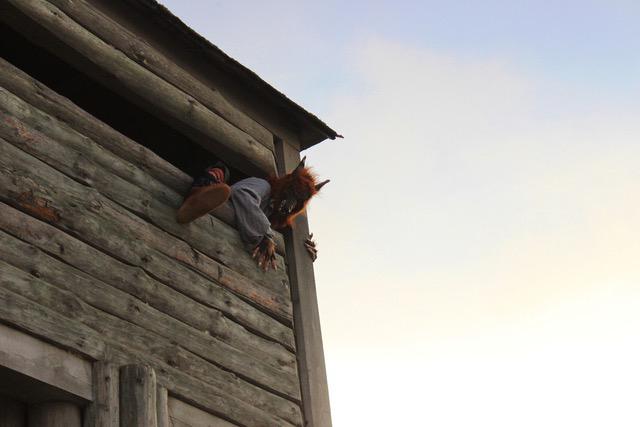 A Night at Fort Fright
This is not your typical haunted house or trail! Make your way through Fort Fright, an 18th-century fort and fur trading v...
Read More >>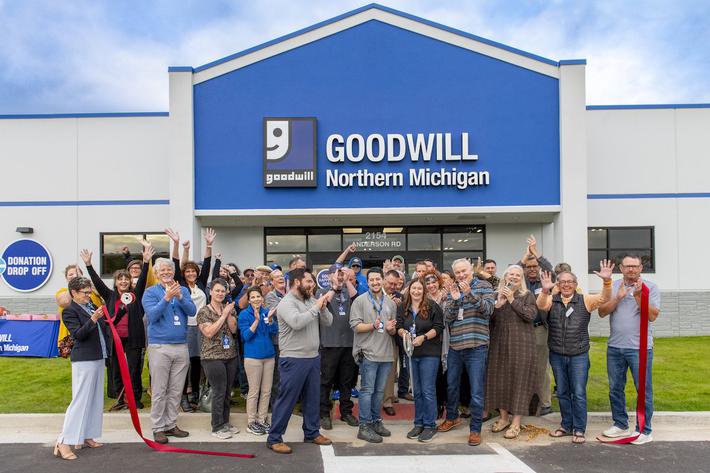 Goodwill Gets New Digs in Petoskey
This past week, Goodwill Northern Michigan opened a new Goodwill store in Petoskey at 2154 Anderson Rd., which replaces th...
Read More >>