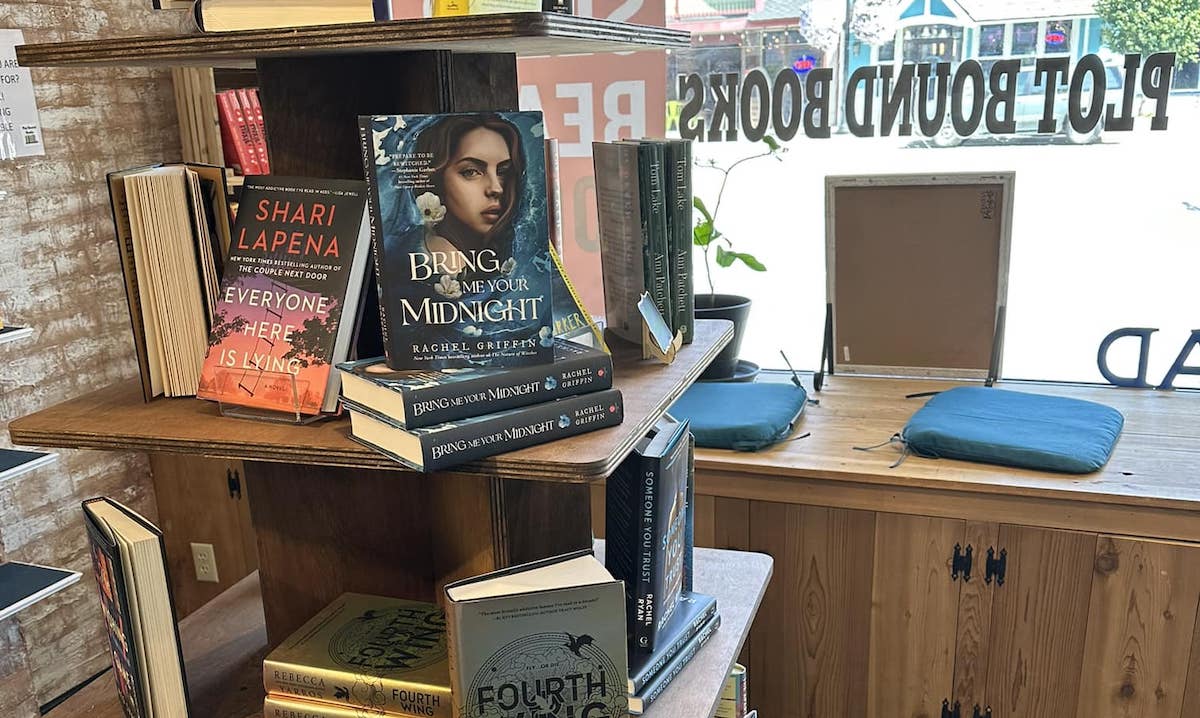 What Are You Reading?
Gaylord's new bookstore, Plot Bound Books, has your next reading rec
The closure of Gaylord's longtime downtown bookstore, Saturn Booksellers, in spring of 2022 had a big impact on a whole community of book lovers, but perhaps none more so than Lindsay Klein. The Colorado native's childhood dream was to open her own bookstore in Estes Park, but with a husband in the military and a career as a registered nurse—which brought her to Gaylord, where she's lived for the past decade—that dream was put on hold. Until May, that is.
After kicking the tires on an outright purchase of Saturn Booksellers, Klein decided to open her own store, Plot Bound Books, in May. Turns out, people were more than ready for a bookstore to come back to town.
"I had people shopping out of boxes," Klein says. "They would come in and shop out of boxes so I could afford to buy the shelves." After starting with about 100 books, the store is now "almost fully stocked" with plenty of options for readers.
A Pocket Store
At just a few hundred square feet, Klein calls it "my pocket store … even just 10 people makes it look super crowded." As she fills out the store with her selections, she's "just kind of putting things out there and seeing what people gravitate towards," she says, noting that Plot Bound Books is essentially a pastiche of the best of all the bookstores she's visited.
"I kind of take a little bit from every store that I go to, what might be working for them or how they have their displays done, to make mine kind of match up," she says. "If we go on a road trip, I go to other bookstores and my husband [will say], 'You own a bookstore. Why are you buying books here?'," she says. "One, they need support, and two, I can't go into a bookstore and not buy something."
Some of those takeaways from other stores include creating a dedicated section for local authors. Plot Bound's online shop is also now an option as well, with buyers able to order online and pick up in the store. The digital experience is already expanding her footprint a little bit; even though the online shop had only been live for a week when we talked, buyers were already finding her and ordering from out of state.
Thus far the store has hosted a few promotions like National Independent Bookstore Day and their own "anti-Prime Day" event in July. One of Klein's popular offerings has been the "Blind Date with a Book" program, which features books wrapped in plain brown paper with just a few key words written on it. This way, the receiver—and the giver—don't know what's inside until they open it.
"I loved the concept and I think that it needs to be out there more, because … it's about how to not judge books by the cover," Klein says. "This gives you four words: 'Mystery, cozy, animals, sports,' something along those lines. We had 30 of them, and we sold out of all of them within like four days."
The best part? Klein always gets to be surprised by the contents as well. She has the Blind Date books packaged for her by a third party due to time constraints. "So I'm just as surprised as everyone else when they open their book because I have no idea what it is," she says.
What to Read Next
Does it help to be a voracious reader if you want to open a bookstore? It sure does. "Last week I read an entire series," Klein says. "It was a four-book series … I think I read it in like 48 hours. I will eat books. I've always been a big reader."
That means Klein is able to make her way through plenty of the books she stocks to offer personalized recommendations. If you're looking for suggestions, Klein is happy to help her patrons with selections for all ages.
For the younger book lovers, standards like the Captain Underpants, Dog Man, and Cat Kid series are always popular, "But I also like to recommend newer books that are up and coming that they probably don't know about yet," Klein says. "There's a new one called Leave It to Plum! about a little pigeon—it's a new-reader chapter book. So that's probably one of my favorites. But I definitely try to keep lesser-known authors as well as major authors that everybody wants to see."
As for older readers, Klein's got some all-time favorites she'd love you to take home. "I loved The Night Circus. That is definitely one of my favorite books. And I've recently read A Summer for Songbirds. That is probably one of my summer favorites this year—it's kind of an easy, light read. I went in with no expectations but I really enjoyed it. This Is How You Lose The Time War, that's a really good book as well."
Of course, if you're looking for the latest book blowing up on BookTok (aka the bookish realm of TikTok), Klein's got you there as well. "I do not make videos, but I will fall down that rabbit hole so hard, so fast. During COVID, I made some decisions on what books to read based on BookTok. That's how I found [authors like] Sarah J. Maas and A Court of Thorns and Roses. It's made, honestly, a big impact on what we buy for the store, because people really follow those trends."
What about some big upcoming books or soon-to-be-bestsellers you can pick up for the holidays? "[That's] most likely going to be a book called Iron Flame by Rebecca Jaros," she says, which is coming out in November. "Fourth Wing was her first book; it came out in May, and you just cannot keep this book in stock. It's a super small publisher, and I don't think they were expecting the overwhelming response to that." (BookTok played a part in that book's success as well.)
If it seems like Klein's preferences skew towards fiction, you'd be right. "I have always been a reader to kind of escape reality around me," she says. "And so when I read, I don't want to read about real things, if we're being honest."
That sense of escape is something she hopes to spread through Gaylord with Plot Bound. "I really want to promote literacy and I want to eventually partner with other programs in the community," she says. "It's kind of a jaunt to Traverse City or even Petoskey, and we really need the literacy here."
Shop in store at 131 West Main Street in Gaylord or online at plotboundbooks.com.
Trending
Pronouns 101
My first assignment in an online graduate-level class was to provide information about my background, including my pronoun...
Read More >>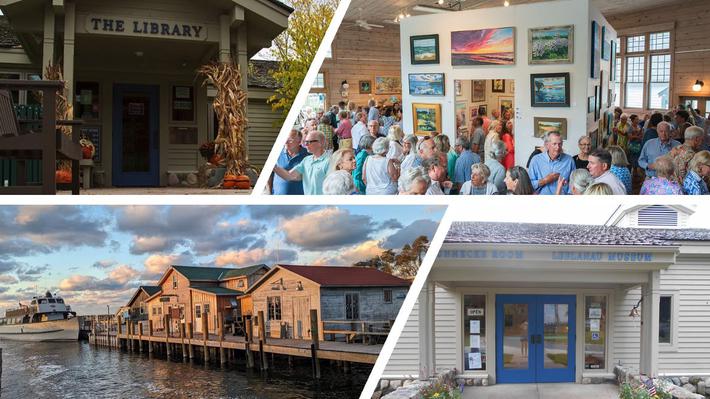 Collaboration Is the Name of the Game
How long does it take to create a cultural center? As few as three years, or as many as 170. Sometimes both. The organiza...
Read More >>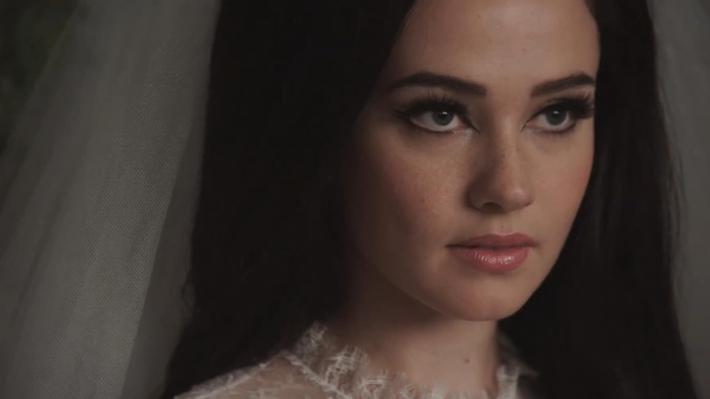 Film Review: Priscilla
While you will certainly be mesmerized by the haunting lead performance from newcomer Cailee Spaeny—and be impressed...
Read More >>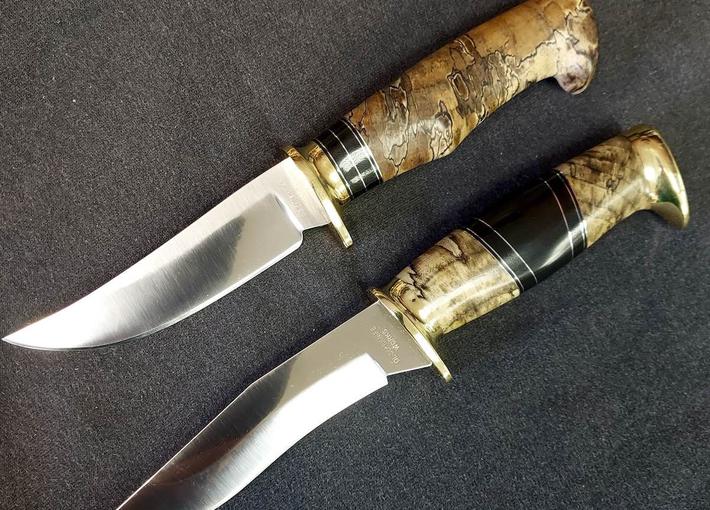 Bespoke Blades
What do you do with a battered ice skate, an old rubber puck, a cracked hockey stick, and a gob of tape? Pitch 'em, ...
Read More >>