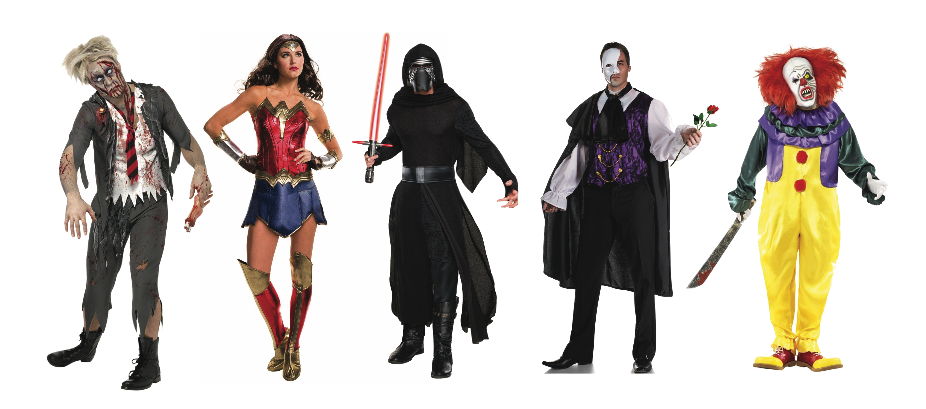 What to Wear, Who to Be
What's Hot for Halloween 2017
There's only about a week to go until Halloween. Have you picked out your costume yet? Or are you going to wait until the last minute, wear your everyday clothes, and say you're an undercover cop? Clever, slightly. But fun? No way. Lucky for you, there's a slew of costume shops around the North that are busting at the seams with head-to-toe garb that gives you the greenlight to be whomever — or whatever — you want to be. Whether you're looking to wear what's hot or avoid it, we've got the skinny on what's selling this Halloween season.
MOVIE MAGIC
Costumes drawn from the movies can either be very easy, or a real feat to pull off, depending on how complicated you like to get. A great (and easy!) trending couples costume this year is dressing as the leads from the movie musical La La Land: a simple white shirt and tie for the gentleman and a yellow dress with a swingy skirt for the lady. The Disney movie The Descendants — in which the exiled children of defeated Disney villains are invited to attend a prep school with the children of Disney's winning heroes — is also proving to be a top pick, with characters like Mal, Jane, Doug, and Chad all in the running for the Halloween costume popularity contest.
"We are selling lots of costumes from The Descendants," said Lydia Brinker of the Halloween Superstore in Petoskey, "and also a lot of Harley Quinn from the movie Suicide Squad." And of course, who could forget all things Star Wars, a recurring favorite for Halloween since the '80s. "Star Wars is always, always hot, every year," said Frank Foote of Magic Mirror Costume Shop in Traverse City.
GET SCARY!
With one ugly foot in the movies trend and the other in the clowns trend, the character of Pennywise — the evil clown from the Stephen King novel-turned movie It — is another way you can be both scary and on-topic.
"He's one of the biggest sellers this year, for sure," said Mike Schaefer of Party Giant in Traverse City. "He's extremely creepy, and the new It movie has really helped his character sell."
Minions are still in fashion, in all their short, yellow glory. And trolls of both kinds — the warty, under-the-bridge type and the more colorful versions from the Justin Timberlake movie Trolls — are also in demand, although one is a little less scary than the other.
"Everyone wants to be a troll this year!" said Donna Smith of Once Upon a Child resale shop in Traverse City. "Zombies of all kinds are also definitely still big," Schaefer added. True, in large part due to the Plants vs. Zombies game — and maybe a little influence from Taylor Swift, who appears in full zombie mode in her "Look What You Made Me Do" video.
SUPERTRENDS
With a huge slate of superhero movies from both the Marvel universe and DC Comics' Justice League on seemingly constant rotation in theaters, it's a safe bet that any superhero you choose will fit right in with the Halloween scene, whether you pick Batman, Superman, Wonder Woman, any of the Avengers (see: The Hulk, Black Widow, Iron Man, Spider-Man), or go a little more left field with The Flash or Green Lantern.
And if your kid still considers turtle power a superpower, then Smith has got you covered. "Teenage Mutant Ninja Turtles are big again!" she said. "We sell lots of those costumes — we generally get the popular-culture themed costumes a year later, since we're a resale shop, and the Ninja Turtles are really selling."
Frank Foote also seconded the superhero trend. "Definitely superheroes," he said. "Wonder Woman, in particular, is very, very big this year, of course because of the movie."
CLASSIC CREEPS
All of this is not to say that the old classics are anything to sneeze at, though: "The standards are what we sell the most of, always," said Smith, "Clowns, pirates, ghosts, wolves, the Phantom of the Opera. And, of course, pumpkin costumes for the little ones. All that kind of thing."
Foote also mentioned a trend that's been a steady one for several years now: steampunk. "We're renting a lot of Victorian costumes, to go along with the steampunk trend," he said.
In the end, though, you have to choose the costume that suits you best, whether it's the simple effort of throwing on a funny mask, or as complex as the methods of a cosplayer, where every part of the costume aims at being accurate to the very last detail.
Trending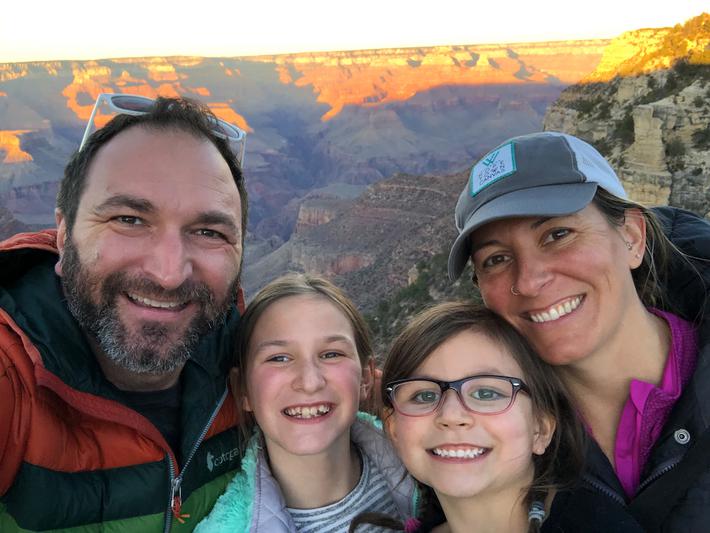 A Nine-month Family Vacation
Long before the pandemic, Joe and Christina Sanok had a plan. A dream, really: They wanted to take off with their kids and...
Read More >>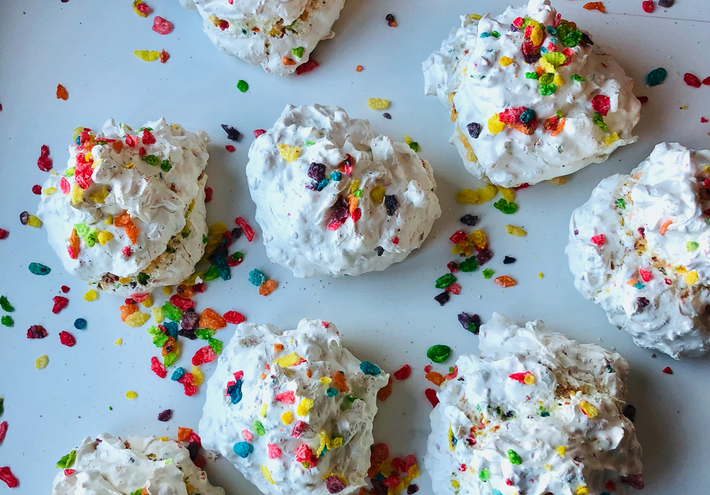 7 Batches Made in Heaven
Let's be honest: Picking the best cookies in northern Michigan is an impossible task. There are so many "right...
Read More >>
Respecting the River
Forever, the Grand Traverse Band of Ottawa and Chippewa Indians (GTB) has regarded the water — and the Boardman/Otta...
Read More >>
Not a Clue
Surely politicians wouldn't be so clueless that they'd lie about COVID-19 deaths or take a vacation during a statewide eme...
Read More >>
↑