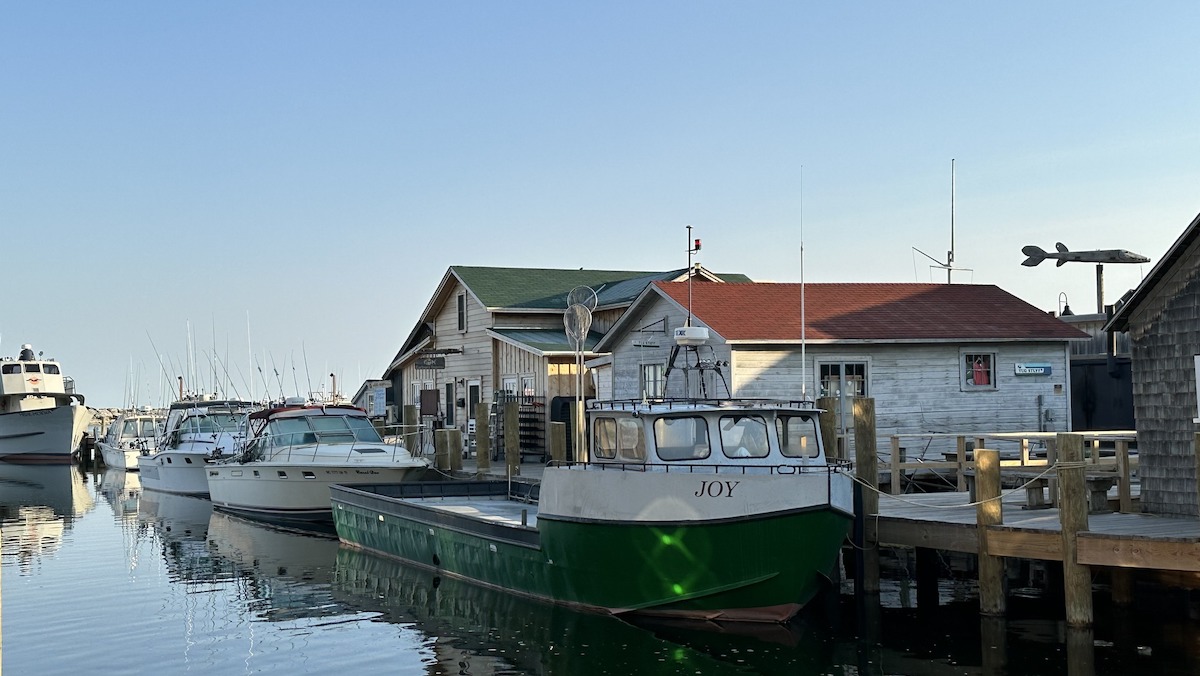 What We Wish Visitors Knew about Leelanau County
Leelanau locals share their tips, gripes, and hopes for summertime
Leelanau County is home to destinations like Empire, Northport, Leland, and Suttons Bay. The county is even more popular for its picturesque views, including rows of vineyards, stunning waterways, and historic storybook towns. The county's crown jewel, Sleeping Bear Dunes National Lakeshore, makes Leelanau County one of the most highly visited areas in northern Michigan, especially in the summertime.
We asked a few business owners, leaders, and locals what they would like to share with you about visiting Leelanau County this summer. Here's what they said.
Sleeping Bear Dunes National Lakeshore
Ever since it was named "The Most Beautiful Place in America," Sleeping Bear Dunes has been a national attraction. On a summer weekend, you can find hundreds of cars in the lakeshore's parking lots, watch kids scrambling up the golden sand of the Dune Climb, and hear the constant shutter of cameras clicking as everyone tries to get a breathtaking Lake Michigan pic.
It's a hot spot, to be sure—and for good reason—but Merrith Baughman, director of interpretation and visitor service, recommends folks explore beyond the obvious draws of the park.
"What I would like people, whether a first-time park visitor or knowledgeable neighbor, to know about visiting the park is there are so many different recreational activities and places to explore beyond the Dune Climb and Pierce Stocking Scenic Drive," Baughman says.
"This park's complexity and variety of things to do can be a surprise to many visitors. To get the most out of any visit the best trip planning tools are the park's website, nps.gov/slbe, and the National Park Service app. The more you know about current conditions, programs, and events, the better your experience," Baughman says.
Lake Leelanau
The waters of Lake Leelanau shift from placid to bustling as soon as summer weather hits. Between sailing, waterskiing, paddle boarding, fishing, or even star-gazing, it's a rare day when you don't see people on the water. But boats threaten that clean and clear water, and not just from gasoline or excessive wave chop. It's invasive species that pose the biggest threat.
Annalise Povolo, director of administration and programs of the Lake Leelanau Association (LLLA), shares an important message about invasive species and watercraft.
"Please remember visitors and locals need to clean, drain, and dry their motorized and non-motorized watercraft when they are moving between water bodies," Povolo tells us. "Some aquatic invasive species can attach to boats, while others can become tangled on propellers, anchor lines, or boat trailers. Many species can survive in bilge water, ballast tanks, and motors or may hide in dirt or sand that clings to nets, buckets, anchors, and waders."
In recent years, LLLA has been fighting Eurasian watermilfoil, an aquatic plant that grows densely and obstructs water-based recreation, in the 89,000-acre watershed. Their team, along with other regional partners, has to hand harvest the plants to keep the growth under control.
"Aquatic invasive species are incredibly costly and time-consuming to control. When boaters take action every time they leave the water, they can stop the spread of harmful aquatic invasive species," Povolo says.
In order to help with this mission, LLLA has announced that its first high-pressure boat cleaning station is now open at the Narrows DNR Boat Launch.
The Leelanau Trail
Whether you seek sustenance, a glass of wine, a local brew, or a great workout, the Leelanau Trail's 17 miles between Traverse City and Suttons Bay has it all.
The trail is part of the TART Trail network, which serves non-motorized recreation enthusiasts in Grand Traverse and Leelanau counties. This year, TART launched a robust trail etiquette campaign to foster a culture of kindness on our shared pathways to encourage healthy, happy communities to enjoy being active in the outdoors.
Kate Lewis, director of communications, tells us her top tips for a safe and serene summer on the trails:
"In recent years there has been a seismic shift in how people travel and spend their leisure time," Lewis says. "The outdoor industry has exploded, with more folks finding their way around town on their feet and making travel plans based on recreational amenities. As we gear up for another busy summer season on the trails, we want to encourage all trail users, locals, and visitors alike, to practice the three C's of courtesy, caution, and control.
"When we all practice courtesy, caution, and control, the trails become a special place where we all have the space and safety to move our bodies and clear our minds," Lewis continues. "It's really simple. Be kind. Be considerate. Stay to the right, pass on the left. Alert others of your presence. Ring that bell. Use your voice. Smile and wave as you slowly pass by."
Leelanau Peninsula Wine Trail
In Leelanau, the trails aren't just for the bikers; they're also for the wineries. The Leelanau Peninsula Wine Trail offers a chance to explore the award-winning wines of the area from over 20 wineries. There's even a wine pass that you can purchase to ensure you are able to try everything the trail has to offer during your stay.
Of course, the popularity of the wine trail means more cars—or buses—on the roads. It also means more people are driving by the towns and attractions in Leelanau County…and sometimes passing them by altogether.
It's no surprise, then, that Nick Hartmann, managing director of the Leelanau Wine Trail encourages exploring the region when you're out for a wine tour.
"I think the most important thing we want tourists [and] locals who may be new to the area to know is really just how much there is to do on the Leelanau Peninsula," Hartmann says. "Of course, the mission and focus of the LP Wine Trail is to promote the wineries; however, while tourists are enjoying wine tasting, they are able to explore and find things like hiking, boating, shopping at local stores, and phenomenal food options all around the area."
In short: Don't limit your adventure. (And besides, you'll need some food—and maybe a stroll—between tastings anyway!)
Fishtown
Though its docks, boats, and shanties date back 150 years—with some new additions, of course—Fishtown of Leland remains a working waterfront, boasting some of the freshest catches of the day. Shops, restaurants, and art galleries offer local goods to explore while you wait for your dinner to come in off the boat.
But nothing lasts that long without help, upkeep, and future planning, and that's where the Fishtown Preservation Society (FPS) comes in. Amanda Holmes, executive director of FPS, tells us how the area has continued to thrive.
"This may seem surprising to some, but we've discovered that few people are aware that the core historic parts of Fishtown are owned and cared for by [our] 501(c)3 non-profit organization … and have been for more than 16 years. Once people understand this, they are more appreciative of what it takes to keep a place like Fishtown here and open to the public—free of charge. All of our work is done with donations from the public—no federal or state funding," Holmes explains.

"Few people also realize that we also own and operate the two boats, Joy and Janice Sue," she continues. "They are not exhibits, but authentic, active commercial fishing vessels integral to this working waterfront and the Leland community."
So when you're visiting, what should you keep an eye out for?
"We hope that people will seek out and appreciate the Great Lakes fish that they can get at their local restaurants or at markets like Carlson's in Fishtown," Holmes says. "It is a resource that shouldn't be taken for granted—always ask about where the fish that you are eating comes from. If it was caught by a Michigan commercial fisherman, you get brownie points for eating local."
Trending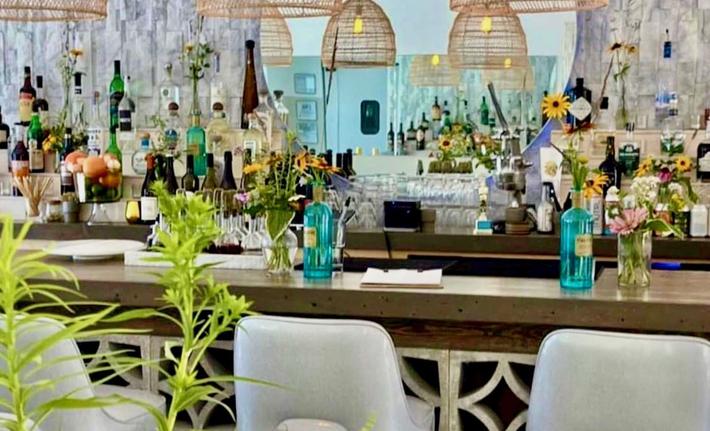 Your Fall Restaurant Guide: Six Spots to Stop for a Bite in Northern Michigan
The weather may be cooling down, but the culinary scene in northern Michigan is heating up. This summer, we explored six n...
Read More >>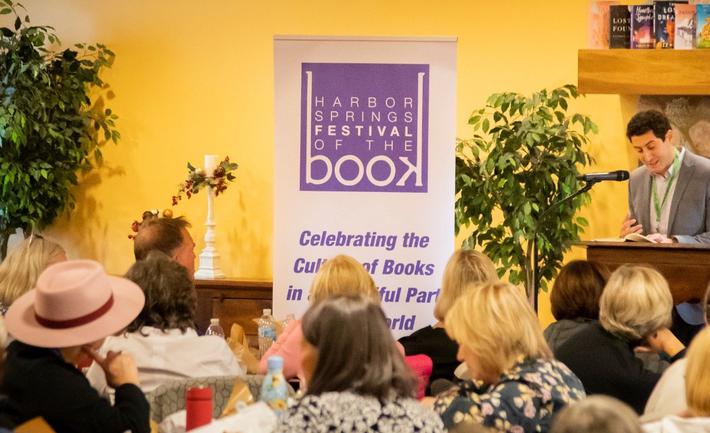 A Weekend of Books
It's a bookish weekend in Petoskey, Bay Harbor, and Harbor Springs! (Be still, our literary hearts!) First up is the...
Read More >>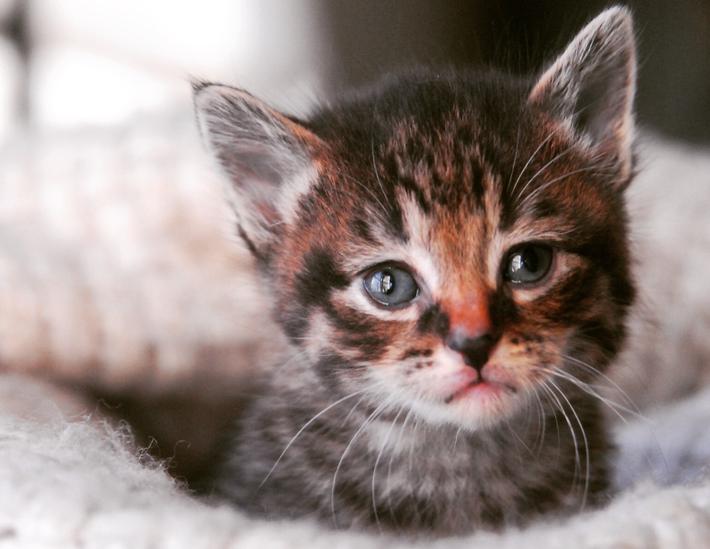 Make Your Pet Famous!
Every fall, Northern Express puts together our Pets Issue, which features stories about our beloved furry friends. As part...
Read More >>

Transformation on the Trail
It's no secret that the Boardman Lake Loop Trail in Traverse City is a popular spot for a stroll. And after a summer...
Read More >>