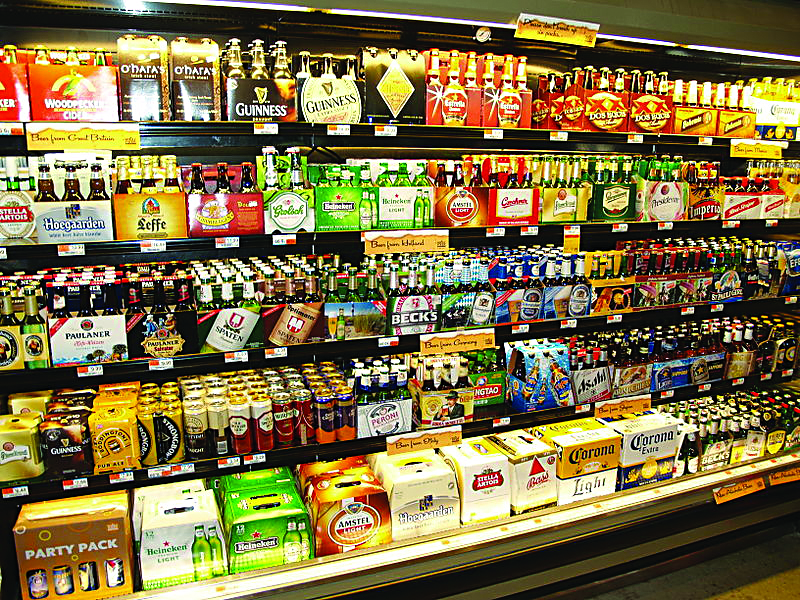 What We're Drinking This Summer
(Hint: It's like Zima, but in a can.)
What kind of alcoholic beverage is most popular in northern Michigan? Does it differ from Manistee to Harbor Springs, Leelanau County to Otsego?

Two quick answers: White Claw, and not much.

In an admittedly non-scientific study, we called two dozen party stores and beverage shops across the region to find out which adult beverages were popular sellers for them this summer. Most were happy to play.

Let's start down south. At Manistee Beverage Company, James Beaudrie said that without taking a deep dive into the numbers, it could be difficult to determine the top sellers with the hundreds of cases the store sells. "Having said that, I would lean towards the 'spiked' seltzer waters, with White Claw and Truly leading the way," he said.

So, one vote for White Claw. Anyone else? Raising your hand back there, Andy's Party Store in Charlevoix? Yep, another mention of White Claw, which is "flying off the shelves."

You there, Hansen's, in Suttons Bay. Another vote for White Claw, with the explanation that consumers are looking for an intoxicating beverage while keeping their waistline in mind, something around 100 calories or fewer and low in sugar. Ryan Vos at The Beverage Company in Traverse City concurred, saying people are looking for something with low carbs and less sugar that's easy to take to the beach or on the boat. "It's good for people into fitness," he said.

Toski Sands ("It's gigantic, the killer of the summer.") and Scooby's Bottle Shop in Petoskey, Up North Party Store in Boyne City, West Side Beverage in Traverse City, Points North Party Store in Harbor Springs, and Havens Interlochen Party Store are all onboard the White Claw party train. "White Claw is just on fire," said Perry Havens.
SECOND PLACE
Not that that is what everyoneis drinking. Two other beverages got multiple mentions, putting them in the top three. Points North actually first cited vodka, specifically Tito's and Popov, before mentioning White Claw. Cellar 152 in Elk Rapids also cited Tito's Vodka. At Toski Sands, Tito's was No. 2, after hometown favorite Gypsy Vodka.
Up North in Boyne City sells a ton of Tito's, followed by Absolut. Customers at Anderson's IGA in Glen Arbor opt for Tito's or Smirnoff. Scooby's mentioned vodka, but of no particular brand. Fieldstone in Traverse City said Absolut; Havens said Smirnoff. Elk Rapids General Store said either Tito's or … the next entry on our list.

That's right, also hot: Fireball cinnamon whiskey. Besides Elk Rapids General Store, sightings of many, many Fireball-buying customers came courtesy of Bellaire EZ Mart, Benzonia Wesco, and Dockside in Traverse City, which was the only one to name an old-school classic, Jack Daniels.

So there you have it. White Claw, Vodka (Tito's in particular), and Fireball are hot as the days this summer.
ISN'T ANYONE DRINKING BEER ANYMORE?
Funny you should ask. At Lake Ann Grocery, it's actually allabout the craft beers. The wee market's second biggest sellers: Bell's Two Hearted American Ale, Founders Brewing Co.'s All Day IPA,and Centennial, and Short's Brewing Company's Bellaire Brown and — perennial summer favorite — Soft Parade. No. 1, however, is Bell's Oberon.
Rosa Blanca in Cadillac sells more Michigan craft beers than anything other than one item we'll get to momentarily. Eric Arnold at Anderson's in Glen Arbor said craft beer IPAs are the most popular beers there.

Others citing craft beer were The Beverage Company (fruit beers like Cheboygan Brewing Company's Blood Orange, Bell's Oberon, and IPAs like last summer's insanely popular M-43, brewed by Old Nation Brewery in Williamston, Michigan), plus Dockside (Two Hearted, Founders All Day IPA and KBS, Oberon), Scooby's and Toski Sands.
Grumpy's Corner Store in Gaylord said lots of Oberon and Two Hearted, but also Leinenkugel Summer Shandy and Bud Lite (see below).

"Craft Beer is always a strong mover, with clear spirits coming in third, followed by wine," said Beaudrie at Manistee Beverage Company.
A FEW MAVERICKS
Last, the outliers. Cadillac's Rosa Blanca said No. 1 on its bestseller list is actually bourbons. At Fieldstone, it's beer (anything from Right Brain, plus Budweiser and Bud Lite), followed by wine — especially local wines ("Cherry wines are very popular," said Ryan Hagelberg).

While West Side Beverage is in on the hard seltzer craze, mentioning Truly as well as White Claw, Justin Gomez said No. 2 is ciders. Boyne Country Provisions sells more wine and Bud Lite than anything else. Points North in Harbor Springs said Bud Lite was its top-selling beer. Ditto the Wesco in Benzonia, which actually sells more Bud Lite than Fireball.

Good thing we asked around rather than taking the internet's word for it. According to website Exuberation, the Joys of Imbibement, the most popular kind of beer in Michigan is — get this — mead. Right. That's why there are so many meaderies in the region compared to breweries. Let's count them — there's Bee Well in Bellaire, Acoustic Tap Room in Traverse City, St. Ambrose in Beulah, and — that's it. There are only 25 throughout the state. There are more breweries in this region than meaderies in the entire state.

Of course, this website also says the most popular cocktail in Michigan is the Golden Cadillac. If it's on the internet, it must be true, right?

So with some healthy skepticism, we'll look at Versus Reviews, which, using Google search data, found the most popular cocktail in every state. The data showed that Michigan's favorite cocktail is the Moscow Mule — the refreshing vodka, spicy ginger beer, and lime juice concoction served in a copper mug. Meanwhile, a Buzzfeed piece from last year found that the most popular alcoholic drink in the state is Oberon.

So can we draw any conclusions based on location? No. No, we can't. Other than this: For all that we love and embrace Michigan's wine and ever-growing craft beer and distilling scene, this summer — at the local party stores, anyway — they seem to be dwarfed by a new kid on the block, the winner and new champion: White Claw hard seltzer.
Trending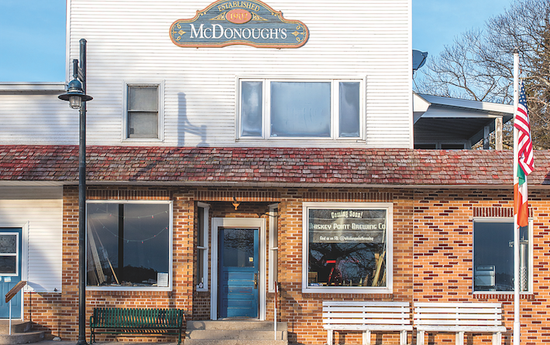 Welcome to Michigan's Most Remote Brewery
After years of planning and honing his beer-making skills, this spring, Patrick McGinnity plans to open Beaver Island&rsqu...
Read More >>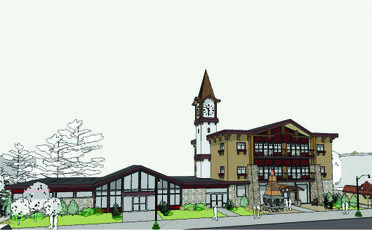 Gaylord: A boomtown Up North
Gaylord native Gary Scott had moved to Indiana, where he and some partners started a business to invest in distressed prop...
Read More >>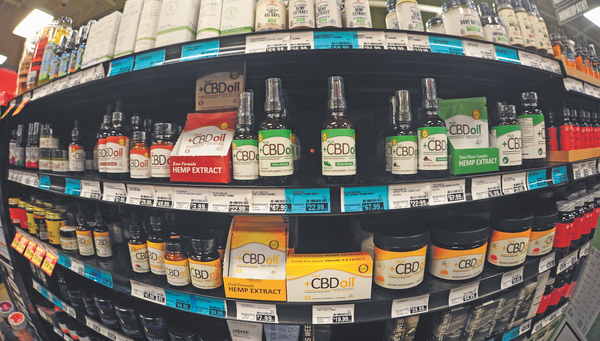 CBD Laws: Dazed and Confused
The sign outside of Family Video in Kalkaska lets drivers know the store has more than just movies. The sign reads: &...
Read More >>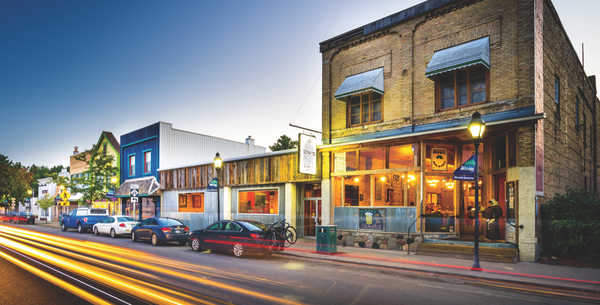 Small Up North Towns on the Rise
Spotlight on Bellaire (pictured)Seems Traverse City isn't the only place in the region making those "Best...
Read More >>
↑