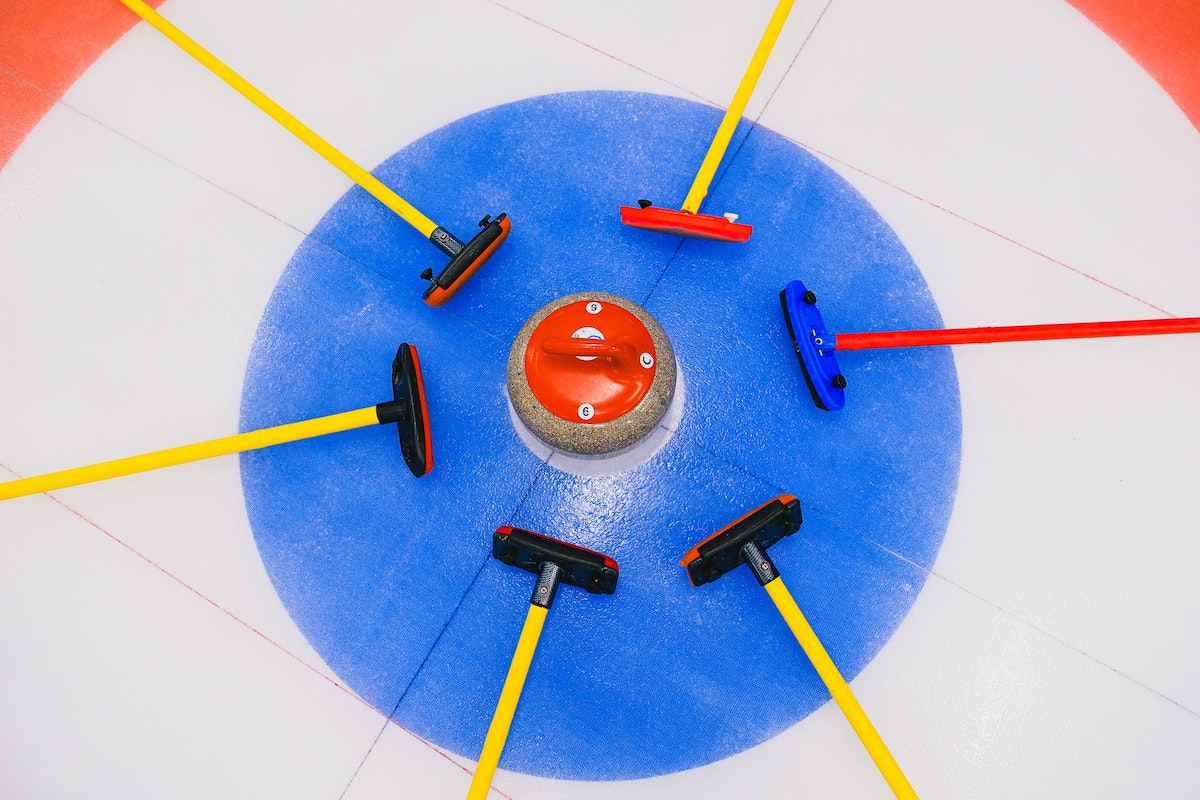 What's Hot on the Ice
Curling heats up in northern Michigan
Curling has become the pickleball of the colder months, gaining popularity in northern Michigan each winter. We spoke with three area curling organizations to learn more about the sport's appeal to long-time curlers and curious newbies alike.
Traverse City Curling Club
The TC Curling Club is set to open their brand-new, 28,000-square-foot curling facility this month in the former Kmart building on Garfield Avenue at the Cherryland Center. Jan. 28-29, the club will host an open house, inviting locals to celebrate "the first stone thrown in their new house" with exhibition games to follow.
Since the nonprofit curling club started in 2014, it has operated at Centre Ice. After eight years of renting space, the club is looking forward to having dedicated curling ice to accommodate its growing membership.
"We are so excited to have our own dedicated ice 24/7. We [plan] to be throwing stones by the end of January," TC Curling Club Vice President Kevin Byrne says. "The opening weekend will be a fun get together for our club members. Then we will start leagues and Learn to Curl classes," he adds.
Byrne says Americans fall in love with curling every four winters during the Olympics, but the appeal is deeper than that. People enjoy curling because it brings folks together and it is accessible to a range of ages and abilities.
"Curling is a Scottish game like golf. There are no officials. If an opponent misses, you don't dog it. When your opponent makes a good shot, you say, 'That was a good stone,'" says Byrne. "It is an inclusive sport. You can be as competitive in this as you want to."
The TC Curling Club had 135 members when they last curled together in April 2022. They expect to grow to 200-250 total members in 2023 and anticipate continued growth up to 600 members in the future.
"We expect a big influx of new curlers at the new facility who will participate in novice leagues for people who want to learn and not be hyper-competitive," Byrne says.
The new facility will allow the club to offer much more to the community. In the future, they hope to offer middle school, high school, and senior citizen leagues to get people of all ages involved.
Visit tccurling.org to learn more about becoming a TC Curling Club member, and watch for updates on the grand opening of the club's new facility this month.
Stormcloud Brewing Curling League
Every December, Stormcloud Brewing Company constructs their own custom curling sheet outside their pub in downtown Frankfort. Beginning in January (weather depending), they offer three curling programs: private lessons, group lessons, and a curling league.
The lessons are 1.5 hours and include instruction on rules and time to curl. Their 16-team curling league plays during February on Sunday afternoons, Tuesday evenings, Sunday nights, and Thursday nights.
"The league has great camaraderie. Most of our teams have been playing for multiple years in a row, so we see a lot of familiar faces. At the end of the league, we have a tournament and a party for everyone who participated, and the teams compete for the Club Cup, a fancy decorated keg," says Stormcloud Marketing Manager Amy Martin.
Stormcloud's curling league is sold out for 2023. But that doesn't mean you can't enjoy the ice. The brewery's curling lessons and matches draw customers to Stormcloud on slower days during the colder months.
"Curlers and spectators typically drink beer and often eat before or after the matches. It adds some consistency to the season," says Martin. "Curling is appealing to people because it is something unique to do outside in the winter."
The pub's curling offering is perennially popular among locals and visitors, but ice conditions are not always as reliable. Due to the "au naturel" nature of Stormcloud's ice, Mother Nature plays a significant role in how the curling season progresses. Without consistent freezing temperatures overnight, the ice melts.
"We often have to wait until the last minute to call whether the ice will work. It is hit or miss," says Martin.
Visit stormcloudbrewing.com to learn more about Stormcloud's Learn to Curl programs and check out the league schedule to catch a match…and enjoy a brew while you spectate.
Lewiston Curling Club
The Lewiston Curling Club has curled in downtown Lewiston (about 30 minutes southeast of Gaylord), on the same land they curl on today, since 1962. They began curling outside through snow and puddles. Over the years, they made significant improvements.
"Today, we have a designated indoor curling arena with top-notch curling ice in a fully insulated building with a viewing area, bathroom, changing rooms, and a full kitchen," says Lewiston Curling Club President Tyler Smith.
"We attract members from more than an hour away. We have members from Indian River, Petoskey, Traverse City, Barton City, Alpena, Gaylord, Manton, and we even had one member drive from Manistee," Smith adds.
The Lewiston Curling Club currently has 70 members. The 2022 season was the club's first year back curling after the pandemic and attracted 21 new members. So far, the club has recruited nine additional new members for 2023.
"Most of our new members curled for the first time last year, and 75 percent returned to curl again in 2023. There has been a good amount of interest in new membership," says Smith.
He attributes the growing attraction to curling to U.S. Olympic curler John Shuster leading Team USA to gold in 2018. Beyond that, Smith says curling is popular because anyone can play it.
"I'm 32, and we have several members in their seventies who are better curlers than me," says Smith. "Our founding members have curled a long time and know the science of making ice and running a club this size."
Lewiston Curling Club offers four nights of competitive leagues, Monday throughThursday, hosting 16 curlers each night. The club's leagues are set for 2023, but they often rent out the ice to groups who are curious about the game.
"We've hosted everything from groups of 40 people to a couple on a first date," says Smith. "During the rental, our members are here to teach the game, and the renters have full use of the facilities, ice, kitchen, and banquet areas."
Smith is excited about the club's growth and the recent updates they have made to their facility, including re-siding the entire building in knotty pine and installing a new internet and TV system allowing matches to be streamed on YouTube.
Lewiston Curling Club encourages anyone to try curling and invites the public to watch their leagues with a beverage in their heated spectator area. Get more information at lewistoncurlingclub.com.
Trending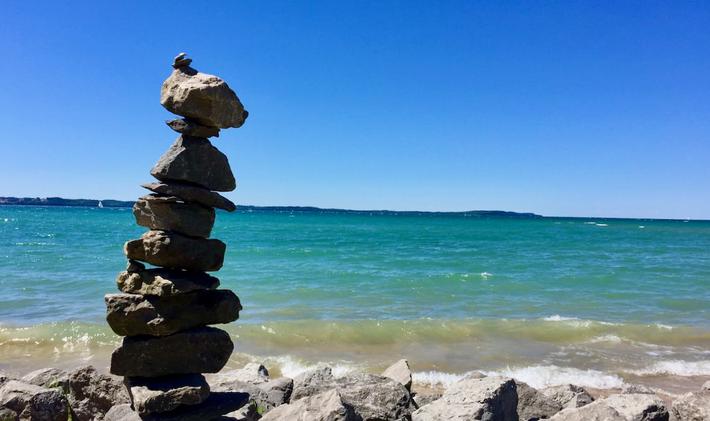 How Healthy Are Our Waters? Experts Weigh in on the Well-being of NoMi Waterways
We're all about to be waist deep in the busy summer season, and for many of us, it's also time to get waist de...
Read More >>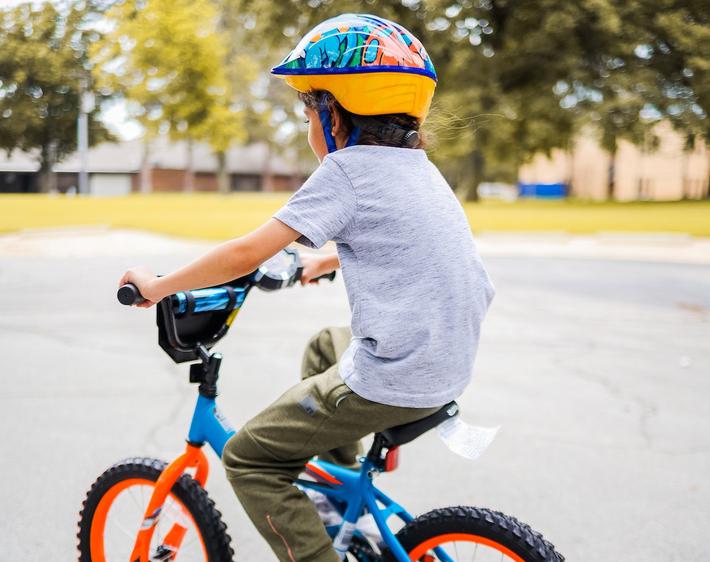 A Bike Extravaganza for the Kiddos
This event is brand new to northern Michigan: The Lynn Duse Memorial Kids' Bike Fest. Duse, the longtime Petoskey bu...
Read More >>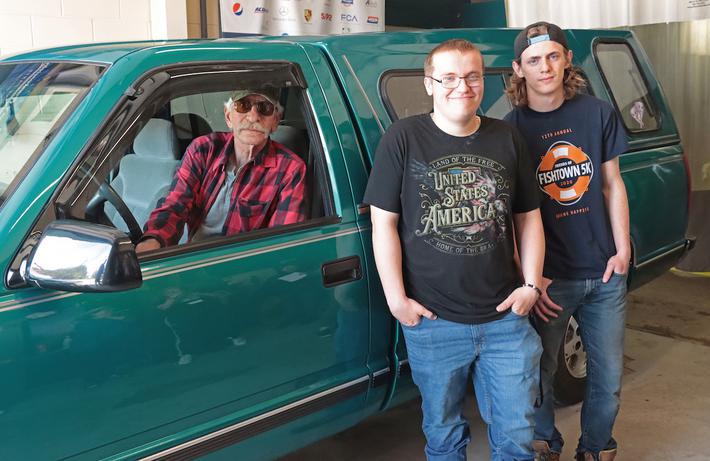 A Year-Long Restoration Complete
When a deadly tornado hit Gaylord last May, it left a trail of destruction to people's homes, businesses, and proper...
Read More >>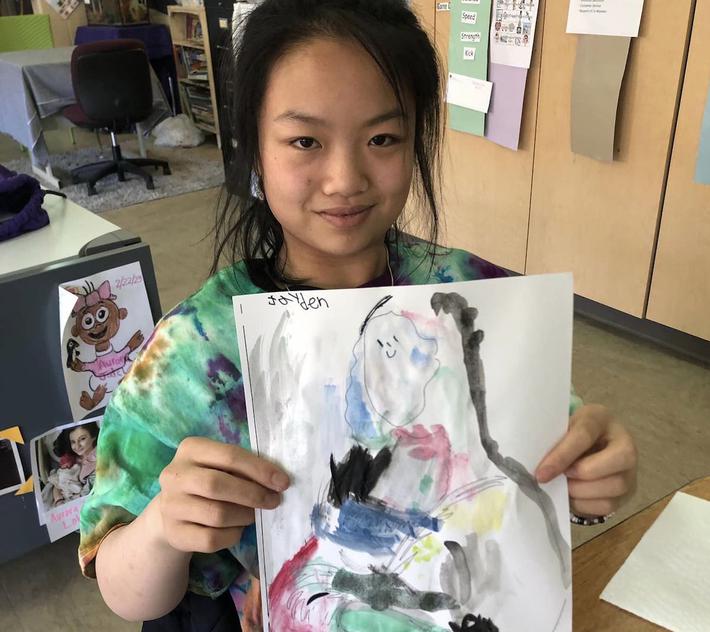 Investing in Local DEI Efforts
The Grand Traverse Regional Community Foundation announced it has awarded $11,000 from its Diversity Equity Inclusion (DEI...
Read More >>