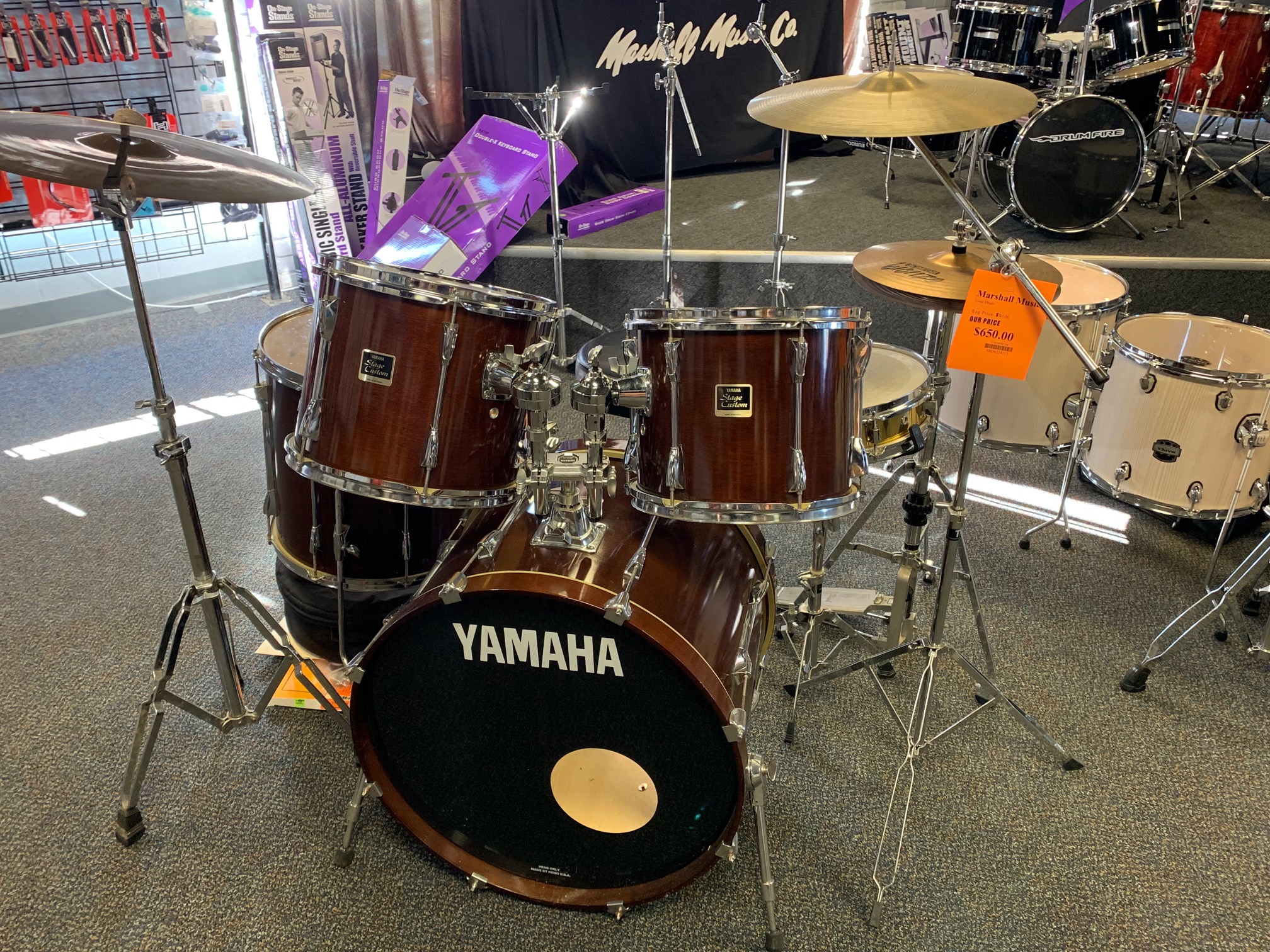 What's trending in northern Michigan music
'80s rock, '60s folk, vintage drum kits, and … ukuleles?
Music trends come and go like everything else, but it's always interesting to take the pulse of our region to see what's happening on our stages and in our music stores. We checked in with some in-the-know folks, and here's what's hot on the local music scene.

GET DISTORTED
The resurgence of '70s and '80s-era heavy rock is music to the ears of Tim Harding, manager at Traverse City Guitar Co. "The younger people, in particular, seem to really be getting into '70s-era rock, and early '80s rock, like Van Halen — and thank goodness," he said.
The most popular way the kids are achieving that grungy, scratchy, old-school rock sound is by teaming up their electric guitar of choice — the most popular models for this brand of music in particular include Stratocasters and Les Pauls — with a distortion pedal. Boss, Ibanez, Electro-Harmonix all offer up their own versions but Traverse City Guitar Co. makes and sells a distortion/fuzz pedal of its own, said Harding: "… the Fuzzy Mitten, with an obvious nod to northern Michigan."

VINTAGE BEATS
Now that people born in the 1960s are old enough to see their music officially become "collectible," there's been a corresponding run on the vintage instruments used to make that music — drum kits especially, said Al Jankowski of Traverse City's Marshall Music.
The result?
"The value is really going up on vintage drum sets," he said. "We have a lot of collectors who buy them just to add to their personal collections; working drummers are also always looking for vintage drum gear."
Jankowski most recently sold a 1976 Ludwig Vistalite kit and a Rogers Drums set from 1964; still in stock is an early '80s Yamaha drum kit — he said that's being eyeballed by several patrons.

ACOUSTIC AUDIO
While those '70s and '80s sounds are trending among electric guitars, Jankowski pointed out that, for much of northern Michigan, the guitar focus has shifted to acoustic instruments. "It's become part of the way of life Up North here," he said. "You can just more easily backpack an acoustic guitar, take it to the beach, or even just sit on your couch and strum."

Local northern Michigan craftsmen like Barley Guitars in Lake Ann, and Root Guitar Works in Traverse City let you customize your acoustic guitar by ordering up a specially-made guitar direct from their respective workshops. Jim Howard of Howard Guitars in Boyne City makes both electric and acoustic guitars, but says he gets more requests for acoustics.
"I do get some people who play Celtic music and other genres, but it's primarily folk music, for the most part," he explained. And while he does do inlay work, he said that most people seem to want more plain designs lately. "Clients will tell me that they want the wood to 'speak for itself,' so they prefer a really simple but nice-looking instrument without much detailing," he said.

FOLK CLUB
In line with the acoustic trend is the resurgence of '60s-era folk music, which is actually its own resurgence — one whose roots are in the music of the 1930s and '40s, from artists like Lead Belly, Oscar Brand, John Jacob Niles, and Cisco Houston.
"What I find personally interesting is that it's the younger kids — teenagers, high school kids — who are playing the kind of music I liked when I was young," said Kevin Johnston of Petoskey's Sight and Sound Music. "[Johnny] Cash, Bob Dylan, Woody Guthrie, all those old folk standards that are usually just called 'traditional' music. We sell a lot of guitars that suit those artists, as well as any other kind of music of course; and we've also been selling a lot more mandolins lately, so there does seem to be a turn back toward those classic sounds."

UKULELE OR BUST
Ukuleles — a smaller member of the guitar family that most commonly has four strings and originated in Hawaii as an adaptation of a Portuguese instrument — have become especially trendy over the past several years, and are still going strong here in northern Michigan. "There's a local community group called Strum (Society of Traverse Region Ukulele Musicians) that really helps drive the ukulele market for us," Jankowski said. "They meet once a month, with up to 50 people, just to get together and play ukulele tunes."
Johnston agreed. "Ukuleles are definitely one of our hottest-selling items," he said. "Last Christmas we were literally selling three to five per day. They're easy to play, not pricey, and good for both kids and beginners."
Sight and Sound sells most of its ukuleles, though, to a perhaps unexpected market. "Well, there are actually a bunch of ukulele clubs at the senior centers here — so we sell the majority of our ukes to ladies 60 and over," Johnston said.
Trending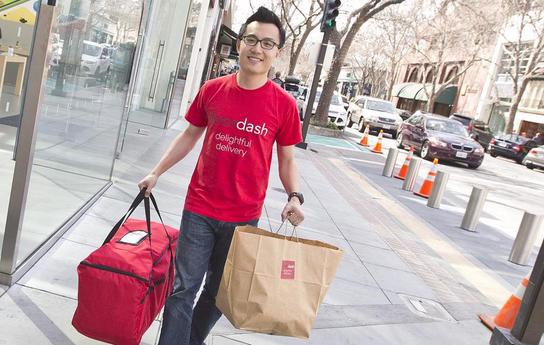 Could Delivery Save NoMi Eateries?
What was once the exclusive province of pizza and sandwich joints has become a means for some restaurants to thrive. But e...
Read More >>
What You Are Voting For?
After voting straight Republican for 36 years, from 1971 through 2007, I have been an Independent since 2008, studying and...
Read More >>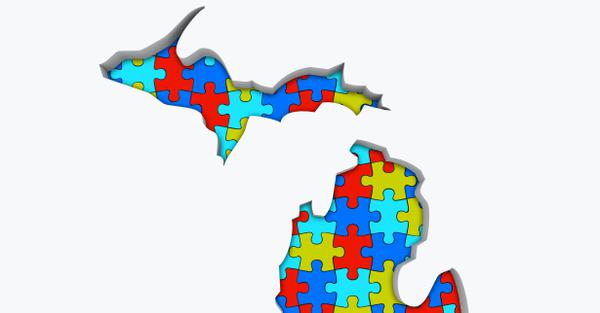 The Democracy Lottery
Mary Burget, a retired Northwest Michigan College math instructor, thought her math skills might be useful in redrawing Mi...
Read More >>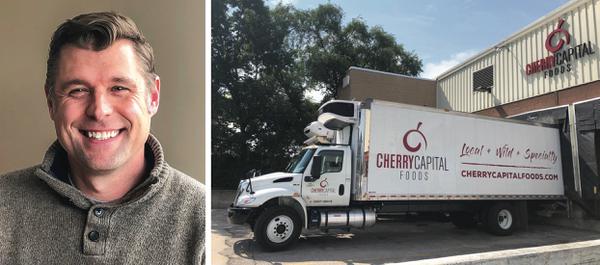 Forged In Fire
As the new managing director for Traverse City's Tamarack Holdings, Michael Lahti is helping to lead a company that ...
Read More >>
↑