Where Have All the Volunteers Gone?
A look at northern Michigan's volunteer shortage
For the past year, employer struggles have dominated the conversation around the national labor shortage. From low unemployment rates and understaffed businesses to a nationwide quitting trend big enough to earn the grandiose title of "The Great Resignation," it's news to absolutely no one that hiring has been tough.
With so much attention paid to jobs and employment, though, another side of the labor shortage has sometimes gone overlooked. Every year, a huge number of organizations in the United States—including the majority of nonprofits—rely on volunteers to provide key services, pull off major community events, and more. But since COVID-19 disrupted the global ecosystem, volunteering trends have yet to revert to normal.
The result? Just like understaffed businesses, organizations with reduced volunteer ranks are buckling under the weight of carrying out their missions without enough helping hands.
A National Crisis; A Local Haven
These days, it appears many people are more willing to give of their treasure than they are of their time. To a certain extent, that was always true: A Gallup poll from 2013 showed that 65 percent of respondents were volunteering their time to organizations they believed in, compared to the 83 percent that were donating money. That volunteer percentage stayed relatively constant throughout the 2010s, but dropped to 58 percent in 2020 and continued its downward slide in 2021 to 56 percent.
What's behind the decline? The author of the most recent Gallup report mused that "concerns about COVID-19 exposure and public health safety measures" were limiting the "willingness and ability" of many Americans to perform volunteer work, ultimately suggesting that a return to normal in the volunteer world could prove "elusive."
But if a return to pre-pandemic volunteer activity is possible, then northern Michigan may be a good proving ground. Not only is the region home to dozens of nonprofit organizations, but it's also historically been home to many people who are tremendously generous with their money and their time. Indeed, for Deb Lake, who serves as director of communications for Goodwill Northern Michigan, exceptional volunteers are among the local community's finest assets.
"A lot of people will say, 'Traverse City has the best volunteers in the world,' if you want to get hyperbolic about it," Lake says. "But honestly, the volunteers in this community are unlike any I've seen anywhere else. I have talked to lots of other people doing similar nonprofit work in other communities, and I've worked in other communities, and I've never seen anything like what we have here."
Goodwill is one of numerous organizations locally that relies on volunteers to make its services possible. Particularly, Lake notes that volunteers are the driving force behind Goodwill's Food Rescue program—which collects "soon-to-expire, fresh, healthy food" from grocery stores, farms, caterers, restaurants, and food processors and delivers it to local food pantries—as well as food service at local homeless shelters. The good news lately, Lake says, is that Goodwill has largely bucked the national trend of declining volunteer numbers.
"We're fortunate in that we have not seen a drop-off in terms of volunteer hours and engagement," Lake says. "Honestly, we didn't see a drop-off even early in the pandemic, and right now, we're actually seeing slightly higher numbers than we were in pre-pandemic times."
Lean Times in the Event Business
Not every local organization has had the same fortunate experience as Goodwill, however. Event organizations, especially, have struggled to ramp back up to pre-COVID volunteer numbers, even as they've otherwise roared back to business as usual.
One example is the National Cherry Festival, which came back this year for its first full-fledged festival since the pandemic. But according to Executive Director Kat Paye, the festival's return to air shows, parades, live music, and other hallmark events wasn't accompanied by a corresponding return of volunteers. Instead, Paye says the festival had to "make do with less" and learn "to work more lean" because of down volunteer numbers. Plus, beyond lower volunteer counts, Paye notes that many key long-time volunteers were putting in fewer hours this year—a sign of a generational shift in the organization's volunteer ranks.
"We are challenged right now with many volunteers 'retiring' after 50 and 60 years of service," Paye explains. "And by retiring, I mean [those individuals] might still be with us, but instead of running large events for us, they are just signing up for shifts instead. We are learning to adjust our needs a bit more to the volunteers' availability, but we are always looking for more help."
The Cherry Festival isn't the only local event that has found itself short-handed on the volunteer side. As northern Michigan's racing and athletic competitions have come back online, many have struggled to find volunteers to serve key functions like packet pickup, water stations, and finish line.
Sara Boatman works as volunteer manager for Race Day Events, a Wisconsin-based company that does race management for events in both Wisconsin and Michigan. Boatman's event slate encompasses numerous NoMi races, including the Traverse City Triathlon and the upcoming Sleeping Bear Marathon. For the latter, Boatman has been having a tough time finding volunteers, and even sent an email to participants in late August asking whether racers had "any friends or family who might be interested in cheering you on while volunteering."
That type of email blast, Boatman says, has become a standard volunteer recruiting strategy in the race management world, which is dealing with volunteer shortages nationwide. Even major, brand-name events that rarely had trouble filling their volunteer roles prior to the pandemic are running into hurdles now.
"Things have been down across all races," Boatman says of the volunteer situation. "For example, I'm in Madison, Wisconsin, and our IRONMAN is struggling to fill positions right now, and they don't know why."
One factor that could be to blame, Boatman says, is the slow return of student volunteers. Honor societies, sports teams, and other school clubs or groups often have volunteer hour requirements, which means a built-in contingent of local volunteers. Races that offer a fundraising component—monetary donations to a volunteer's nonprofit group or charity of choice—tend to do best with these younger groups. But Boatman says students were largely "not allowed to fundraise" during the pandemic because schools were trying to minimize COVID risk.
Things are starting to bounce back on that front now, especially with school resuming for the 2022-23 academic year. Boatman is hopeful that she and her colleagues and clients will see an influx of volunteer interest for events like the Sleeping Bear Marathon, which is scheduled for October 1 and offers a $20 fundraising donation per volunteer.
Big Shortage for Big Brothers Big Sisters
Also hoping for a bounce-back in volunteers? Big Brothers Big Sisters of Northwestern Michigan (Bigs). Bigs connects kids and teens from a five-county northern Michigan region (Antrim, Charlevoix, Emmet, Grand Traverse, and Leelanau) with adult mentors. Those mentorship relationships are largely informal: Instead of, say, tutoring, "bigs" and "littles" mostly get together to have fun, whether by playing a round of mini golf or going to a movie.
According to Executive Director Cecilia Chesney, Bigs managed to retain most of its volunteers through the pandemic, but has struggled to recruit new big brothers or big sisters ever since. One hurdle, she says, is that an optimal mentorship experience between a big and a little will always be an in-person activity. COVID has made some community members want to minimize face-to-face interactions, which has affected recruitment.
Even beyond a global pandemic, though, Chesney says it's always been difficult to convince folks to sign up for what can end up being a multi-year commitment to influence the life of a child or teen. She recalls when she first heard of the organization, before she became affiliated, and the trepidation she herself felt about making that kind of commitment.
"This is a great example of what maybe stops people," Chesney says. "I initially thought 'Hey, I should [volunteer to be a big sister]!' But I was newly married and had no kids, and right away, I shifted from 'I should do that!' to 'I can't do that! I don't know anything! What do I have to offer?' Looking back, I had so much to offer; I just didn't know it. I had no idea that most of these kids are just looking for someone to hang out with."
While any local child can sign up to be a part of Bigs, the organization's core mission is to connect kids from unstable, low-income households with adults who can mentor them. Based on local data, Chesney says there are approximately 6,000 kids across the five-county region who fall into the organization's target demographic. Right now, Bigs has roughly 325 volunteers, which means the organization is reaching just a small percentage of the children who could theoretically benefit.
For Bigs, finding more volunteers is the lever that could most enable the organization to expand its reach and impact. And that impact, Chesney says, can be quite substantial. Bigs data shows, for instance, that the program leads to better school performance for nearly 80 percent of local kids who are involved, and that 52 percent of former littles reported that their big kept them dropping out of school.
"It's the way that we change generational poverty," Chesney says of the work that Bigs does. "If we show kids different ways to look at things, they get experiences and opportunities that, in their world right now, they don't have. They get a glimpse at a different kind of life. And then they ask, 'Ok, how do I get there?'"
Trending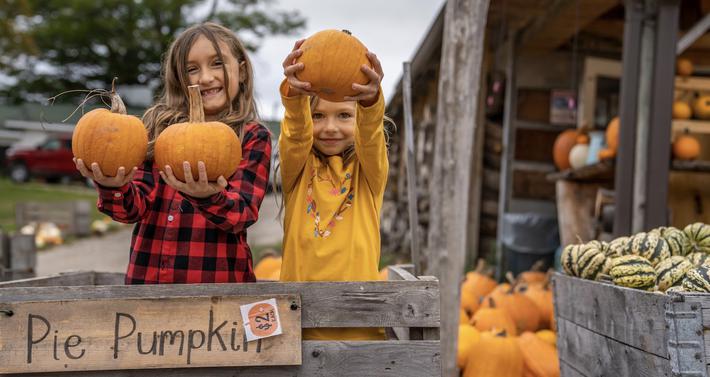 Seven Fall Festivals and Celebrations Around the North
If you ask us, it's impossible to beat the beauty of fall in northern Michigan. Vibrant-hued trees, glowing sunsets,...
Read More >>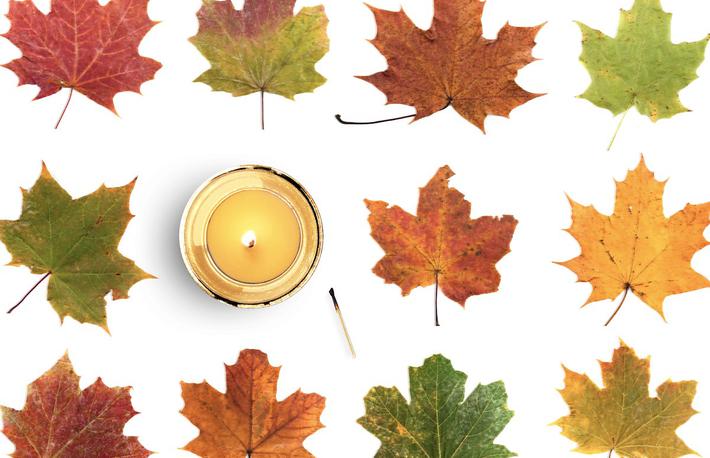 All the Scents of Fall
With the equinox behind us, it's time to go all in on autumn. Traverse City Candle Co. has done just that with their...
Read More >>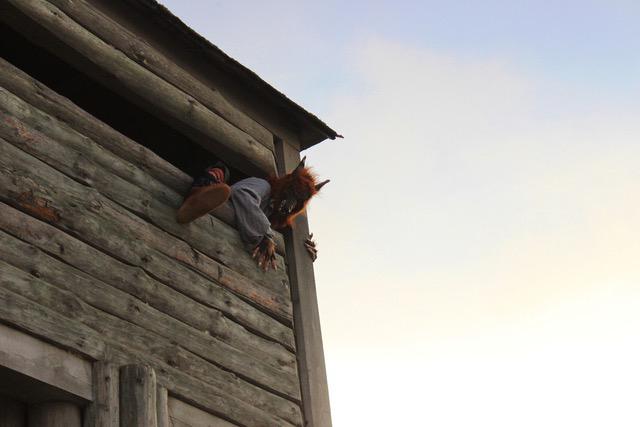 A Night at Fort Fright
This is not your typical haunted house or trail! Make your way through Fort Fright, an 18th-century fort and fur trading v...
Read More >>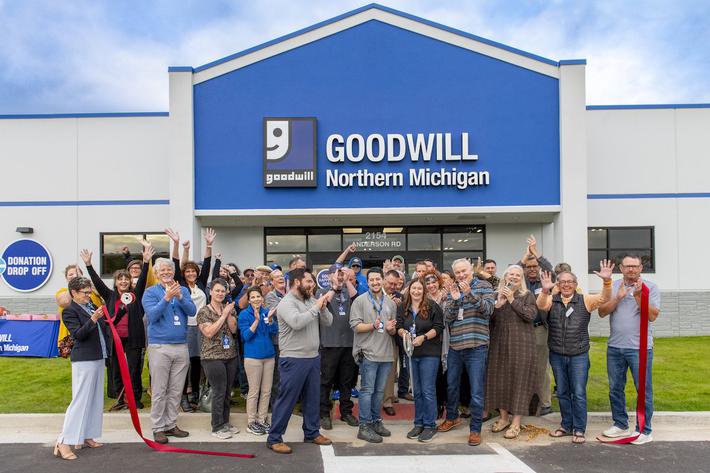 Goodwill Gets New Digs in Petoskey
This past week, Goodwill Northern Michigan opened a new Goodwill store in Petoskey at 2154 Anderson Rd., which replaces th...
Read More >>