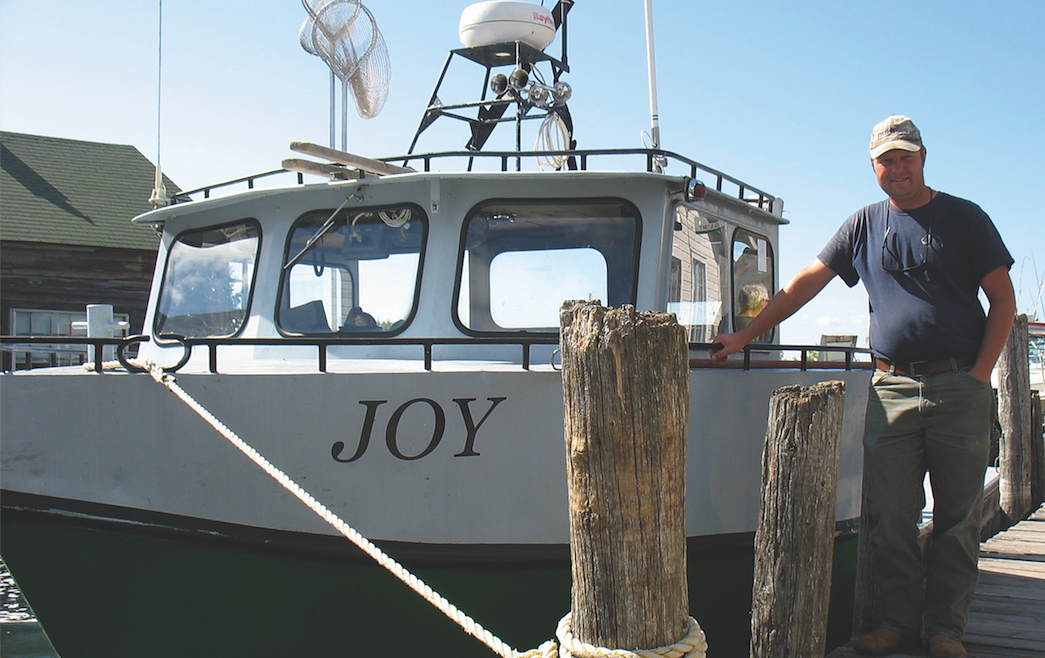 Where Have All the Whitefish Gone?
Experts, restaurants and fishermen watching with bated breath
By Al Parker | Sept. 15, 2018
Whether you grill it, bake it, bake it, steam it, boil it, or broil it, Lake Michigan whitefish is one of the most popular — and tasty — dishes available across northern Michigan.

Its sweet, light flavor has long made whitefish a staple enjoyed by locals and visitors alike at area eateries. The humble, silvery-brown fish has sustained people in the Great Lakes for centuries and continues to do so.

But there's a wicked truth lurking beneath some of our Great Lakes: our once-robust whitefish population is shrinking.

It's considerably smaller than it was 15 or 20 years ago when it was at record levels, according to Dave Caroffino, a fisheries biology specialist for the Department of Natural Resources. He's part of the team that calculates and sets the harvest limits for whitefish and lake trout. They monitor catches and collect biological data from commercial fishers about the fish taken in Leland, Muskegon and Bay De Noc in the Upper Peninsula.
"It won't decline to zero, but it will exist at a lower level," explained Caroffino. "Things are not so good. We've hit a floor. It's not zero, but it's much less than it was 15 years ago."

According to DNR data, in the 1990s the annual whitefish harvest from Lake Superior was about 900,000 pounds per year. From Lake Michigan it was 4 million pounds per year. And from Lake Huron, it was 2.7 millions pounds.

In 2017, the harvest from Lake Superior was 820,000 pounds. Lake Michigan netted 1.3 million pounds, and Lake Huron only 250,000 pounds.

In other words, more whitefish were taken from Lake Michigan during a typical year two decades ago than were taken from all three lakes last year.
The key culprits behind the decline are invasive species, namely quagga and zebra mussels.

"Ninety percent of it is due to the quagga and zebra mussels. They've changed the ecology in Lake Michigan and Lake Huron," said Caroffino. "Quaggas have had the most impact. And it's important for the public to know."

Quagga mussels are directly linked to the dramatic decline of whitefish taken from Lake Huron and, to a lesser extent, in Lake Michigan. Lake Superior's numbers remain "pretty stable" because the quagga have not been introduced there in large numbers.

Quagga mussels are prodigious water filterers, removing huge amounts of food particles that fish thrive on. Removing that food source has had a major impact on the number and size of fish in the Great Lakes. Each coin-sized quagga can filter up to a liter of water daily, stripping away plankton that for thousands of years sustained the native fish.

It's caused fewer young fish to grow to a mature age.

"In Muskegon last year, only 10 percent of the whitefish were less than nine years of age," said Caroffino. "The fish are older, with few young ones to replace them."

Another factor is that lake trout enjoy dining on the young whitefish.
The average-sized whitefish in a commercial catch measures 17 to 22 inches long and weighs 1.5 to 4 pounds.

Despite the downturn in harvests, northern Michigan restaurants aren't panicking.
"We've not had any supply issues at all," said Skip Telgard, owner of the Bluebird Restaurant and Bar in Leland where 400 to 500 pounds of whitefish are served up each week. "It's the most popular dish on our menu by far. And it's some of the best we've had, the quality is very good."

Telgard gets his whitefish from Big Stone Bay Fishery in Mackinaw City, which supplies some 60 to 70 restaurants across the state.

"We sell about 10,000 pounds of whitefish a week," estimated Big Stone's Dustin Van Norman. "We deliver to The Bluebird, The Cove, Boone's Long Lake Inn, The Manitou, The Coho in Frankfort, The Port City Smoke House [also in Frankfort], and here in Mackinaw City, it's Darrows and Scalawags."

Delivery sizes vary week to week. A recent storm that hit Leelanau County caused some restaurants there to trim their order, but it's common to send 300 pounds of whitefish to eateries like The Cove and The Bluebird, according to Van Norman.

Big Stone Bay Fishery buys whitefish from both commercial and tribal fishermen, plus operates its own boat, explained Van Norman.

Joel Petersen (pictured) is a commercial fisherman, like his father before him and his father before him and his father before him.

The friendly 38-year-old is the captain of Fishtown's Joy, one of two iconic fishing boats owned by the Fishtown Preservation Society in Leland. Petersen fishes out of both Leland and Muskegon.

He lives in Leland and typically starts his work week on Sunday evening driving to Muskegon where he'll spend two or three days fishing. Petersen heads back to Leland on Wednesday night and by 5 a.m. Thursday he's aboard Joychecking nets and getting ready to head out of Leland Harbor bound for "the islands" in search of whitefish. He and a rotating crew of helpers will be out there Friday and Saturday too, before taking most Sundays off.

Petersen fishes with trap nets that measure 800 feet long and 20 feet high. Some are 50 years old, passed down from his grandfather and his father.

"You gotta take care of 'em and keep 'em out of the sun," he explains. That involves investing in special protective paint to coat the nets, then spreading them out to dry. It's a labor intensive process that is just part of a fisherman's life.

Petersen sells his catches to Big Stone Bay Fishery.

"Out of Leland we average about 1,000 pounds [of whitefish] a week," said Petersen. "In Muskegon it's slow now because the water is warm and the fish are in deeper water. We're only allowed to fish certain depths, and the fish are down to 200 to 220 feet. In late September and October, we'll catch up to 10,000 pounds a day."

After hauling in his trap nets and securing the fish aboard the Joy, Petersen calls Big Stone Bay, which sends a truck down from Mackinaw City to pick up the whitefish.

"We're part of the food pyramid," said Petersen. "Fishermen are the bottom layer, the foundation. And everything [processors, distributors, retailers, restaurants] builds on top of that."

The average-sized whitefish in a commercial catch measures 17 to 22 inches long and weighs 1.5 to 4 pounds. While not typically sought as a game fish, there are some sport fishermen who go after whitefish.

"Whitefish are important," said Caroffino. "This impacts everyone, from the tribal fishermen, to the commercial fishermen, to the wholesalers, to the restaurants, to Joe Public who comes up on vacation and wants to enjoy a whitefish meal. They all have a stake in this resource. Everybody is touched by what goes on in the Great Lakes. That's why we manage the commercial fisheries."


Trending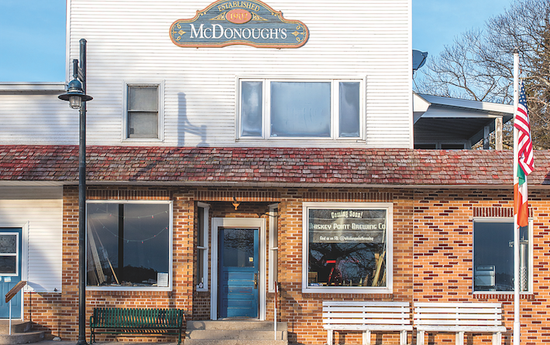 Welcome to Michigan's Most Remote Brewery
After years of planning and honing his beer-making skills, this spring, Patrick McGinnity plans to open Beaver Island&rsqu...
Read More >>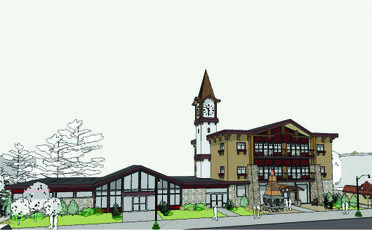 Gaylord: A boomtown Up North
Gaylord native Gary Scott had moved to Indiana, where he and some partners started a business to invest in distressed prop...
Read More >>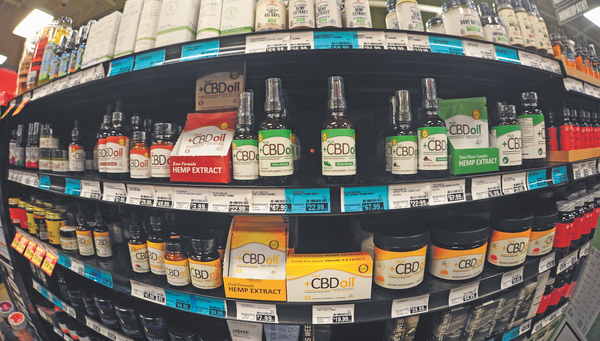 CBD Laws: Dazed and Confused
The sign outside of Family Video in Kalkaska lets drivers know the store has more than just movies. The sign reads: &...
Read More >>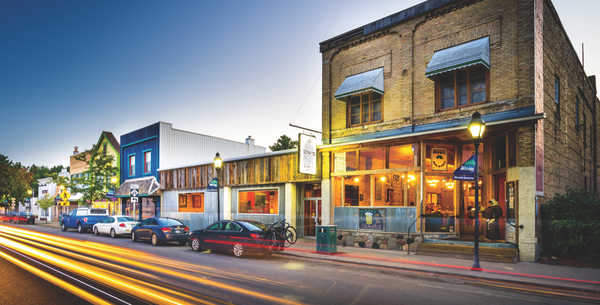 Small Up North Towns on the Rise
Spotlight on Bellaire (pictured)Seems Traverse City isn't the only place in the region making those "Best...
Read More >>
↑