Where to Eat Now
Our Spring 2019 RestauranTour
Wren Suttons Bay (pictured above) opened on August 1, 2018. But this Wren is completely different from chef Adam McMarlin's earlier eatery, Wren the Butcher, at State Street Marketplace in Traverse City. Though there is still meat on the menu, it is not the main event. Wren Suttons Bar is wholly focused on being a reflection of place.
"I believe that your menu should represent where you are and when, so to me, what makes sense is cooking with ingredients that you can acquire from sources nearby at various times of the year," said McMarlin. In northern Michigan, that means proteins like trout, walleye, chicken, and rabbit. Lately for him, it has also meant sourcing foraged wild rice, beets, quail eggs, cultivated mushrooms, parsnips, and maple syrup from his many suppliers.
On the Menu: Wren has a relatively small menu that changes often. "It starts with what is available," he said. "If you asked me to just sit down and write a menu, I probably couldn't do it. But if you gave me an ingredient, I could go from there. It's fun to work that way.
Based on that model, one can also play a fun guessing game about the key ingredients that inspired other items on the current menu: Starters like the parsnip soup (with apples and gastrique), mixed green salad (with carrot, fennel and daikon radish), and spinach salad (with quail eggs, smoked walleye and currants); or entreés like chicken (with poached turnips, beurre blanc and radish), walleye (with foraged rice and roasted parsnips), and fettucine (with trumpet royale mushrooms, oyster mushrooms and sage). A recent dessert list included a butterscotch pot de creme (with bourbon maple syrup and Scottish shortbread) and chocolate cake (with pear, hazelnut and chocolate syrup).
"As far as ingredients go, there's nothing that's off limits or permanent for me — anything can change at any time," said, McMarlin, adding however, that Wren's menu will always include a steak dish, a pasta dish, and one or more fish dishes on the menu, albeit with varying preparations. "When people come here, I hope and I want it to be because they are looking for the experience that we're going to give them, and they can kind of let go of the reins a little bit and know it's probably going to be different every time. That thing they liked so much the last time they were here might not be on the menu anymore, but I think they will also really like what we're doing now. For me, it makes the menu feel almost like a living thing. It's always evolving. It keeps everybody on the staff interested, too. We have a couple of really good customers who have been in about seven times since we opened, and they told us recently, 'It's better every time.' And it should be — if it's not, then I'm not doing my job."
Find It: Wren is located at 303 N. St. Joseph St., in Suttons Bay. (231) 271-1175, www.wrensuttonsbay.com.
PAPER STATION BISTRO
HARBOR SPRINGS
Paper Station Bistro, a petite brasserie, opened its doors in July of 2015. Nestled among the pastel awnings and storefronts of Harbor Springs' tourist-driven downtown, the building's raw wood and cut metal immediately suggest a little extra seasoning. And the difference is delicious.
"[The building] was a diner called Mary Ellen's Place [before it was ours]," said Mike Naturkas, co-owner of Paper Station Bistro with wife Tawna Naturkas. "When it was Mary Ellen's, it also carried newspapers: the Detroit Free Press, The Washington Post, the Petoskey News-Review, [and the like]. At one time, they also carried tons of magazines and comic books and stuff like that, so people [would come in] for a cup of coffee and the paper, and then leave. In New York, [the little stalls] where you go to buy the paper are called 'paper stations,' so our name just kind of rolled into that."

Needless to say, the Paper Station Bistro is far from its former days as a grab-and-go joint for the news and a cup of joe. "[Our background] is in fine dining," says Mike, "so, when people ask, I tell them it's a high-end burger joint."

On the Menu: "Our beef is all wagyu, from Fairway Packing Company in Detroit — we don't sell anything but that," Mike says. The eponymous "Station Burger," an eight-ounce patty piled with American cheese, lettuce, tomato, onion, pickles, and house-made Thousand Island dressing, is the most popular pick, followed closely by the ooey-gooey Hudson Burger, a masterpiece of mushroom and Swiss, and the classic, crumbly Bleu Burger. But burgers are just the start. In addition to pumped-up pub fare — think hand-dipped onion rings and truffle-parmesan French fries — Paper Station Bistro adds a little countercultural kick to Harbor Springs' old school Americana with flavor-packed fusions like Asian sesame wings, Mediterranean naan wraps, and Korean-style spicy fries with Bulgogi beef and sriracha mayonnaise.
In fact, the No. 1 foodie fave is the ABC Chicken. "Almond boneless chicken," says Mike. "It's a Detroit dish." Featuring a tempura-battered chicken breast served over basmati rice, a house-made soy glaze and a sliced almond garnish, the ABC Chicken is quickly becoming a cult classic. "People summering from New York and California stop here first [just] to get it," he says. "Sometimes, simple is the best."

Find It: Paper Station Bistro is located at 145 E. Main St., in Harbor Springs. (231) 242-4680, www.paperstationbistro.com.

TRATTORIA STELLA
Traverse City
Without a lot of vision and a big leap of faith, this well-loved and highly respected Traverse City eatery would never have come to be. Opening back in 2004, it was the first and only business in Building 50, part of the former State Hospital — also known as the Northern Michigan Asylum. Although the whole property was under redevelopment at the time, many windows on the floors above the restaurant were still broken, and caged porches loomed above its front door. Detroit natives Amanda Danielson and her husband, Paul, knew they had to create a total experience that would enable guests to suspend reality once they sat down and allow themselves to be transported to a cozy trattoria in Italy.

"Each menu — food and beverage — serves as a navigational tool," said Amanda Danielson. "The staff finds out from the guests where they'd like to go, and using the familiar 'maps' as references," guides them toward an exceptional experience that suits them, whether by the straightest route or exploring the back roads."

On the Menu: In the kitchen, Chef Myles Anton formulates an ever-changing menu based on what is fresh and available. He believes in incorporating foods and techniques from other regions, especially Europe. Several trips to Italy, Germany, and Austria have allowed him to work alongside and learn from renowned butchers in those countries, and multiple stages in Italian kitchens in Palermo, Rome, and Florence have been instrumental in the inspiration and refining of his cuisine, in which 95% of the menu is produced from scratch. Anton has also practiced a continuous whole-animal butchery program for the last nine years, and the menu features a special Chef's Taste of offal and a Chef's Cut of meat every day.

A sampling of items from a recent dinner menu bore testament to Anton's omnivorous and local/global approach to cooking in every category. Antipasti Caldi(hot appetizers): char-grilled Spanish octopus with house-made Calabrese sausage, smoked shallots, rice, beans and tomato; Antipasti Freddi(cold appetizers): house-made charcuterie platter with massafegati, cacciatore, Calabrian ham, duck liver pâte, rabbit galantina, giardiniera, hard-boiled egg, Italian parsley, date and onion puree, tart cherry mostarda and crostini; Zuppa e Insalate(soup and salad): oven-roasted and chilled beets with house-made fresh mozzarella, candied hazelnuts, red onions and strawberry vinaigrette; Paste(pasta): hand-rolled tortelli with butternut squash and amaretti cookie filling, spiced pumpkin seeds, pumpkin seed oil, sage butter and grated Parmigiano Reggiano; Pietanze(main dishes): seared organic breast of chicken saltimbocca with Prosciutto di Parma ham and Fontina Fontal cheese stuffing, golden potatoes, celery root, broccoli florets, thyme and lemon. (Don't worry, Stella's servers are willing and able to demystify any unfamiliar ingredients!) Bruschetta and the white and red pizzas are especially popular in the bar area, but can be ordered anywhere in the restaurant.
Find It:Trattoria Stella is located at 1200 West 11thSt., in The Village at Grand Traverse Commons in Traverse City. (231) 929 – 8989, www.stellatc.com.

Harwood Gold Café
Charlevoix
Two sisters, sharing a commitment to family, an appreciation for the land, and some serious entrepreneurial chops are making their mark on a prominent corner in downtown Charlevoix. Harwood Gold, their café and retail destination is an extension of Parsons Centennial Farm, south of Charlevoix, where four generations of family have produced maple syrup and other maple products. Amber Parsons Munday and Katie Parsons Untalan are the fifth generation to take up the business, and with the opening of Harwood Gold, in 2016, they have made it their own, with a 75-product lineup that elevates pure maple syrup to another realm. Harwood Gold has the vibe of a country general store — if that general store were in a hip urban neighborhood.
"Rustic contemporary," is how Munday describes the setting. Shelving and tables are fashioned from wood repurposed from the family farm. Counter-height tables are topped with the marble slabs originally used by Murdick's Famous Fudge — the previous tenant, for more than five decades — and above, a restored tin ceiling speaks to the building's history. Generous windows frame views of East Park and the marina.

On the Menu: Hawrwood Gold's maple syrup infusions (currently numbering 16) include roasted hazelnuts, saffron and apricot, and Madagascar vanilla. Spreads and sauces range from black fig and maple paste, and horseradish maple mustard, to farm-style catsup, maple BBQ, and maple Sriracha. Harwood Gold preserves pair sweet maple sugar with a variety of local fruits, from blueberry lemongrass to strawberry rhubarb. All Harwood Gold products are rigorously tested and then produced in small batches by chef Christina Yost in the farm's state-of-the-art kitchen. And, three versions of Harwood Gold maple syrup represent the brief sugaring season in its entirety: delicate Golden, rich Amber, and robust Dark.

While the promise of taste-testing draws is reason enough to draw guests, the café offers reason aplenty to stay. Its salads, soups, and wraps are generous, inventive, and healthful, but it is particularly well known for its gourmet version of Aussie hand pies, the ubiquitous Down Under convenience food. Fillings include braised beef brisket, chicken and portobello mushrooms, and braised lamb shank, all encased in a rich, buttery crust that achieves both firmness and flakiness. More than a dozen coffees and teas, plus a half-dozen smoothie choices are also available.

Find It: Harwood Gold Café is located at 230 Bridge St., in Charlevoix. Learn more: (231) 437-3900, www.harwoodgold.com.

THE COOKS' HOUSE
Traverse City
Jen Blakeslee and Eric Patterson opened the first iteration of The Cooks' House in 2008 in a tiny building on East Front Street in Traverse City that has served as an incubator for several successful local restaurants.
"People think I'm joking when I say this, but honestly, at the time, we didn't know anything about the rise of the local food movement in this country," Patterson said. "For us, using local, seasonal ingredients just made perfect sense." Though it was difficult at first, over time, the two built up a long list of farmers in the region who now deliver to them on a regular basis.

In October 2010, they moved to their present location just around the corner — a two-story, white clapboard house that was formerly home to the House of Doggs.
"It needed a lot of renovation," said Blakeslee. They started with $25,000, and by the time the remodel and everything else was done, they had less than $2,000 in the bank — less than a day's worth of revenue. "Which is nothow you want to open a restaurant," Patterson noted. Nevertheless, it thrived.

"When we opened The Cooks' House, we really wanted to make sure that it was casual and approachable enough for everybody," said Blakeslee. Although they both take their cooking seriously, neither she nor Patterson take themselves too seriously. On their website, they describe the restaurant as having a "comfortable, come-as-you are approach to enlightened food." For the dress code, they suggest only: "clothes."
On the Menu: While elements of their favorite culinary influences — French for Patterson; Italian (closely followed by Indian, Asian, and Mexican) for Blakeslee — might show up on The Cooks' House menu at any time, Blakeslee's and Patterson's food defies any particular definition. What comes out on the plates that are brought to the tables is elevated cuisine, artfully presented, but never predictable, and definitely not fussy. Seasonality is about the only the common denominator. The menu posted on the restaurant's website is just a sample of what you may encounter on any given night, but it offers a very good idea of the infinite variety and flavor combinations guests have to choose from, any season of the year.

Each item is listed succinctly, with only its ingredients; clever names have no place here. Thus, under Salads & Appetizers, one might find Roasted Beets-Red Cabbage-Dukkah-Olive Oil-Fresh Chevre. Or Warm Mushrooms-Asian Seasoned Pig Ears-Horse Gram Lentils, or Gemelli Pasta-Braised Rabbit-Milkweed Pods-Parmesan Cheese. Main Plates could include Hay Smoked Striped Bass-Carrots-Radish-Pea Shoots-Sesame Seeds; or Slow Roasted Brisket-Wild Ramp Chimichurri-Potato Subji-Swiss Chard; or Sautéed Chicken Breast and Leg Confit-Baby Kale-Whole Roasted Garlic-Curry. Five- and Seven-course menus are another option, with or without suggested wine pairings. Dessert may be something like Parsnip Cake-Spiced Honey Yogurt.
Find It: The Cooks' House is located at 115 Wellington St., in Traverse City. (231) 946-8700, www.cookshousetc.com.

THE ROADHOUSE
Mexican Bar & Grill
Like most restaurants in Northern Michigan, summer is high season for the Roadhouse Mexican Bar & Grill in Benzonia. But it's worth a drive from outlying regions at other times of the of year as well, with the added advantage of having a much better chance of scoring a seat inside or — at least in spring and fall — on the inviting outdoor deck.
Roadhouse owner Gretchen Bookeloo-Nahnsen grew up in the hospitality industry, but one Friday evening in 2001 when she found herself sitting at the bar talking to then proprietor, Jim Barnes, she was a little surprised about her reaction to his confession that he was looking to sell the restaurant.
"I didn't know anything about Mexican food," she said, "but I liked the Roadhouse, and I just decided on the spot to buy it. We pretty much struck a deal right then and there. I just took the ball and ran, and it has been quite a good little business for me."

Chef Miguel Roman, originally from Northern Mexico, "came with the package," she joked. "He was already here when I took over, and that was such good luck for me. He had started as a dishwasher, but Jim had been teaching him how to cook, so I encouraged that further, and he has just gotten better and better. He's amazing. His wife does kitchen prep, and one of his sons is also coming up through the ranks. His brother works for us now, too — he's been here at least 10 years." Much of the rest of the year-round staff has been with the restaurant for more than a dozen years.

On the Menu: The Roadhouse describes its food as "fresh, not fast — hand-prepared daily." Bookeloo-Nahnsen elaborated: "Our prep list is huge. We marinate every meat, and cook our beans, rice, vegetables, and sauces in-house — almost everything is from scratch — using fresh herbs and spices. We also fry our own chips and make three different kinds of salsa — roasted tomato, peach, and fresh tomato."

First time at the Roadhouse? Bookeloo-Nahnsen suggests starting with the house guacamole and then trying the enchiladas (three corn tortillas with either seasoned ground beef, chicken, shredded pork, or cheese, plus mild green chile sauce, onions, refried beans, cheese, and sour cream, all topped with a sunny-side-up egg upon request). Other hot options are the crab enchiladas (three corn tortillas stuffed with crab, onions, and cheese, topped with house-made jalapeño queso sauce and served with sour cream) or vegetarian enchiladas (three corn tortillas filled with black beans, corn, red peppers, onions, jalapeños, cilantro, and cheese, topped with house-made mild green chile sauce and served with sour cream).

No. 2 on the entrée favorites list is the Roadhouse Skillet, which is kind of like a deconstructed fajita (tequila-marinated steak and jerk chicken, grilled peppers and onions, and Monterey Jack, all baked golden brown and served with sour cream). Customers also love Chef Miguel's chile rellenos, which are part of two dishes: the Combination Azteca (one each chile relleno, chicken enchilada, and hard-shell ground beef taco) or the Combination Maya (one Chile relleno, one chicken tamale, and two empanadas).

Not surprisingly, the Roadhouse bar menu boasts 70 kinds of tequila; an enticing array of margaritas; Mexican, local craft, domestic and imported beers; and red and white house wines and a few nice Spanish labels (among them a tempranillo rosé and an albariño) available by the glass or by the bottle.

Find It: The Roadhouse Mexican Bar & Grill is located at 1058 Michigan Ave/U.S. 31 South ("at the top of the hill") in Benzonia. (231) 882-9631, www.roadhousesalsa.com.

COUSIN JENNY'S Cornish Pasties
Traverse City
Pasties — the ubiquitous self-contained, hand-held pastry (usually filled with meat and vegetables) favored by Cornish miners, and later, Upper Peninsula miners — have a longstanding tradition in Jerilyn De Boer's family. Her parents operated Jean Kay's Pasties, named for her mother, Jean Kathleen Kay Harsch, in Iron Mountain for years. Her brother, Brian, who helped establish that original restaurant, now has his own Jean Kay's in Marquette. And building on that heritage, DeBoer brought pasties to the Lower Peninsula, building her own legacy over the past 40 years in Traverse City.

"I went home for a couple of months before we opened and trained with my dad, and he and my mom passed on their recipe for the classic Cornish pastie, which is filled with steak, rutabaga, potato, onion, salt, and pepper," said Jerilyn De Boer of Cousin Jenny's."For the first few years, our clientele consisted mainly of transplants from the UP," said De Boer. "For the rest, it took education and perseverance on our part — a lot of the customers who came in didn't even know how to pronounce pastie." [Ed. note: It's pass-tee, not pays-tee.]

On the Menu: Cousin Jenny's makes several kinds of pasties because, De Boer explained, "This is a different market from the UP." De Boer's first "expansion" was the veggie pastie (with seven different vegetables, cream, and cheddar cheese); followed by the chicken pastie (with peas, carrots, potatoes, corn, cream of chicken soup, and cheddar cheese). Those two, along with the original steak version, are served daily at Cousin Jenny's. Two additional varieties bring the selection up to five on a rotating basis during the week, and might include the French potato pastie (with ham, green onion, Monterey Jack, cheddar cheese, and sour cream], the German pastie (with Swiss cheese, ham, and sauerkraut in a rye crust), the Italian pastie (with pizza sauce, pepperoni, Italian sausage, green pepper, and mozzarella cheese — a hit with kids), or the steak'n'cheddar pastie (like the traditional steak pastie, but with the addition of cheddar cheese]. Pasties are offered in two sizes: 10 ounces or 16 ounces.

While a lot of pastie shops fully bake their pasties, De Boer said one of the keys to Cousin Jenny's success is that after the make their pasties, they only partially bake them: "We never take them to the fully-baked stage until right before serving time. That preserves the quality and guarantees that you get a hot, fresh pastie every time." Customers can also buy partially baked pasties to go and either take them home and bake them right away, or freeze them for later.

Pasties are the No. 1 seller at Cousin Jenny's, but the restaurant's beautifully composed salads are a close second. The menu features 17(!) of them, as well as several sandwiches and wraps, and two to three varying kinds of soup.

Find It: Cousin Jenny's is located at 129 South Union St., in Traverse City. (231) 941-7821, www.cousinjenniespasties.com

Trending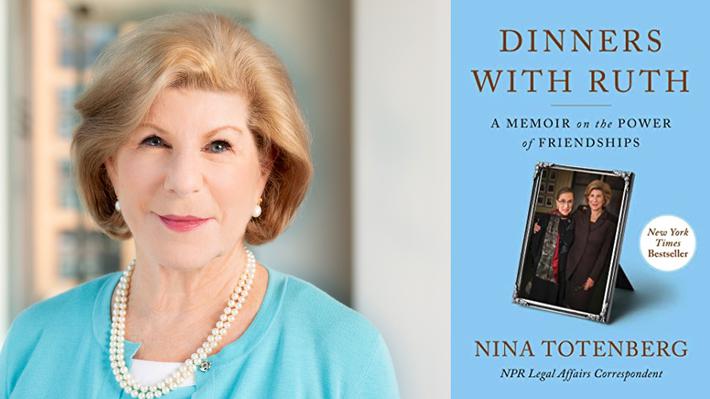 Dinners with Ruth
In the theme of Galentine's Day and female friendships is NPR legal affairs correspondent Nina Totenberg's boo...
Read More >>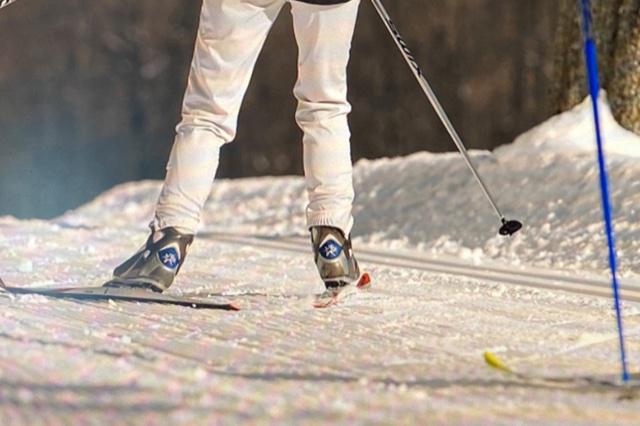 Shooting Ski-t
Take aim when you pair cross-country skiing with airsoft during Crystal Mountain's Airsoft Biathlon on Sunday, Feb. ...
Read More >>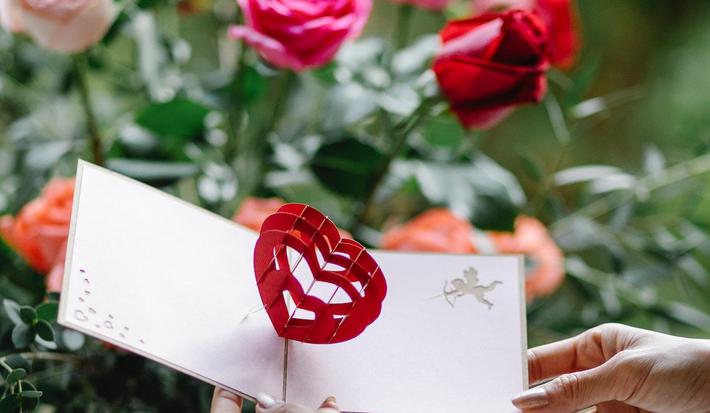 The Lost Art of Valentines: Three spots to find (or make) the perfect card
Remember the days of giving valentines in elementary school? Of perfecting each card and sentiment and placing each sparkl...
Read More >>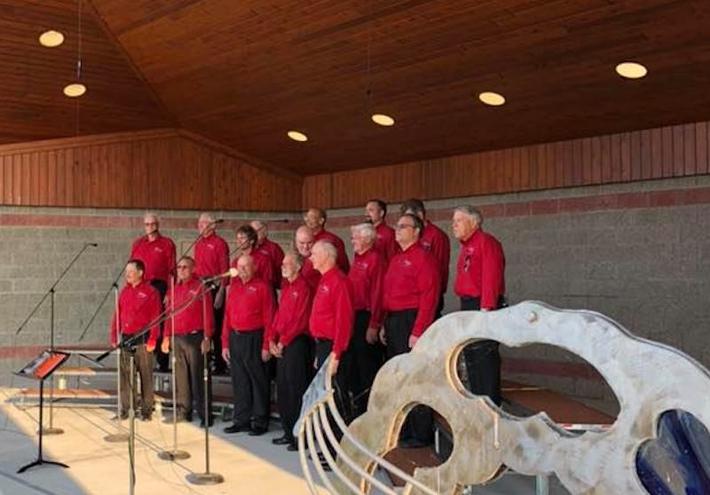 Singing Valentines
If you need a fresh way to show your love and gratitude this season, then perhaps a singing valentine is up your alley. Th...
Read More >>