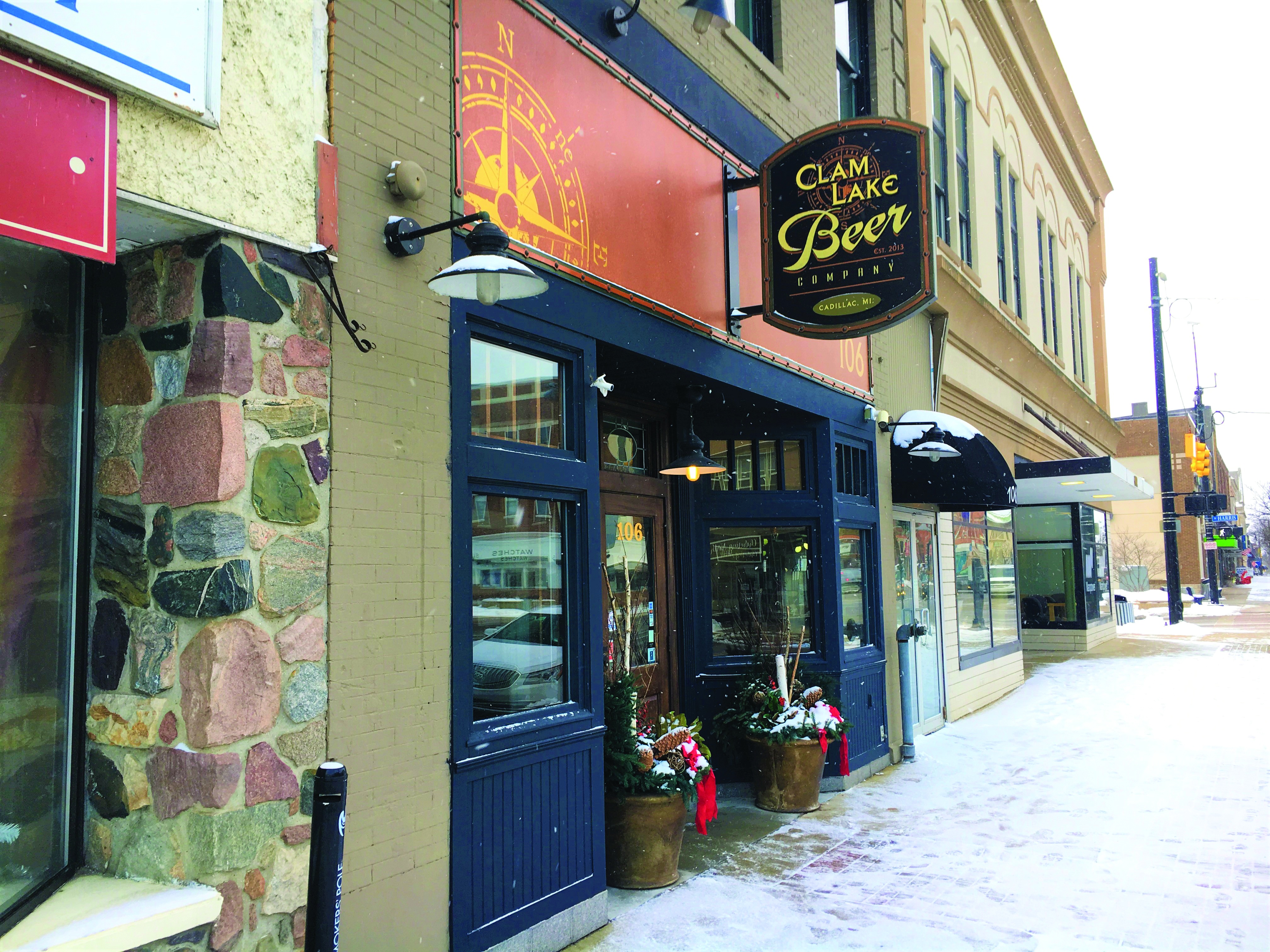 Where to Eat Now
A roundup of our most recently featured restaurants

Please be seated for these abbreviated versions of the restaurant reviews we've featured since our last RestauranTour issue. Bon Appetit!

TUCKER'S – Northport
Tucker's of Northport is a big, friendly restaurant first, and a lively entertainment center second. Its namesake was a friendly, beloved golden doodle — and servers even provide special water dishes outdoors for their four-footed guests. But the original concept of Tucker's was to offer something to do and somewhere to dine year-round for families, locals and people visiting Northport. The sports bar side of the restaurant fits the bill for entertainment, with big-screen TVs, live music, karaoke, trivia, bowling and a large arcade, while the more formal dining side of Tucker's is separate, with an inviting fireplace. At 12,000 square feet, Tucker's can accommodate groups and events of all types and sizes — from a quiet dinner for two to large special occasions. And their catering department handles all the details for those special events.

On the Menu: The restaurant's menu changes twice a year, for fall/winter and spring/summer, keeping the dishes within the seasons as much as he can. Appetizers are hot tickets at Tucker's, with many so generously sized they can almost be a meal, including items like Tucker's house-smoked wings, Boom-Boom shrimp (lightly beer-battered and fried with a sweet and spicy sauce on the side), nachos, or whitefish dip. Another bestseller is the chicken tenders, which are marinated in buttermilk, lightly breaded and deep fried, served with fries and ranch or barbecue dipping sauce. In the entrée category, one dish that rates high with Tucker's guests is the Chicken Marsala; another is Thai chili-glazed salmon served with rice and vegetable stir-fry. Guests who are gluten-free, vegan, or vegetarian will also find plenty of choices on Tucker's menu, including the Beyond Burger.
Find It: 116 South Waukazoo St., Northport, (231) 386-1603, www.tuckersnp.com.
_____

CLAM LAKE BEER CO. – Cadillac (pictured above)
This tap house and brewery, located right on the main drag of S. Mitchell Street in downtown Cadillac, is a popular local hangout spot no matter the time or day. In the winter, it's a go-to stop for skiers and snowmobilers. In the summer, vacationers flock in to sample brews from the establishment's 40-tap beer list. As long as there's sun or snow, Clam Lake Beer Co. is hopping, with its "industrial chic" aesthetic outlining the restaurant space and paying tribute to Cadillac's history as a blue-collar industrial town. Historic local photos, blown up and printed on metal, make for a brick-and-metal aesthetic that sets the tone for the whole restaurant.
On the Menu: Beer is the core calling card of Clam Lake Beer Co. On the traditional end of the spectrum is Clam Lake's signature beer: The 106, so named because the brewery's address is at 106 S. Mitchell St. The 4.2 percent ABV ale most appeals to light beer drinkers, including fans of domestic standbys like Bud Light or Miller Light. Elsewhere, though, the brews skew unique and flavorful. One example is Cinnamon Toast Crunch, a brown ale brewed using the General Mills cereal of the same name. The dishes are also inspired, including the house favorite soup, New England Clam Chowder, and avant-garde pizzas from the brick-fired pizza oven.
The pizzas, in particular, are famous among Cadillac locals for being a bit "out there," such as the bestselling Chicken Dill Pizza. It not only includes grilled chicken, tomato, garlic aioli, and a multi-cheese blend but also adds one a hefty dose of dill pickles. Nearly as popular is the Sausage Goat Cheese Pizza, a staple that has been on the menu since day one.
Find It: 106 S. Mitchell Street, Cadillac, (231) 775-6150, www.clamlakebeerco.com.
_____

THISTLE PUB AND GRILLE – Thompsonville
The Thistle Pub and Grille takes its name from the prickly purple thistle, which has been the national emblem of Scotland for nearly 800 years. The Scottish themed restaurant is a nod to the heritage of Crystal Mountain's president and CEO, Chris and Jim MacInnes. Colorful mounted tartans and tapestries adorn the burnished wood-paneled walls of the dining room, the bar menu features a good selection of single malt Scotch whisky as well as a Scottish ale (Crystal's Twisted Thistle), and the repeating strains of Celtic music playing in the background add to the atmosphere.

On the Menu: Scottish delicacies — those more familiar to northern Michigan diners, such as shepherd's pie, salmon, Scotch eggs and lamb — do show up as features from time to time. But the menu is primarily northern Michigan-oriented specialties. The menu at Thistle Pub & Grille changes seasonally; the current menu is a reflection of the winter season, and includes a diverse selection of dishes like beetroot hummus; Thistle fries (with truffle butter, Parmesan cheese, and roasted garlic aioli); jumbo lump crab cake; kale and arugula salad; Thistle's award-winning sirloin chili; and blackened pub-steak Dorsi, served with cognac beurre rouge and arugula greens. Among the dessert offerings from Thistle's pastry chef are Michigan apple crisp and brown butter cake. Thistle's lunch menu is very similar, but in lieu of large entrées, there are more sandwich options.

Find Them: 12500 Crystal Mountain Dr., Thompsonville (in Crystal Mountain Resort), (800) 968-7686, www.crystalmountain.com/dining.

______


NORTH PEAK BREWING COMPANY – Traverse City
Located in a historic three-story yellow brick structure that has been a landmark in Traverse City since 1904, when it was built to house the Big Daylight Candy Factory. North Peak Brewing Company established its own place in the town's history in 1997 when it opened as one of the town's first microbreweries. And today, the culinary experience that its restaurant offers has advanced to a point where it is as big a draw as its craft beer. The industrial, vintage look of North Peak's interior is underscored by exposed aluminum spiral ductwork running across its high ceilings and by its zinc bar and tabletops. The original brick walls – accentuated by special lighting – wooden doors, booths, and barstools; and tall, mullioned windows add to the distinctive atmosphere.
On the Menu: North Peak's culinary concept was based on having food that would go well with beer, but about 50 percent of the dishes on the menu also include a beer component. Two of the most popular starters are the cheddar fondue (white cheddar cheese, brown mustard and Siren Amber Ale, accompanied by jumbo Bavarian pretzels) and the beer-steamed mussels. North Peak's pizza dough is made with ale, and the pizzas are baked on a granite slab in a 500-degree-plus hearth oven — a technique that forms a thin, crisp crust. Perennial favorites include the white chicken and the wild mushroom pizzas, but the Thai shrimp is rapidly gaining a loyal following among pizza lovers, too. Other menu choices include the protein bowl with quinoa, baby spinach, fresh vegetables, and feta cheese; the herbed fish and chips; and the Diabolical chicken, an ale-braised chicken with white cheddar mashers and seasonal vegetables. Sandwiches and burgers are top picks for both lunch and dinner.
Find It: 400 West Front St., Traverse City. (231) 941-7325, www.northpeak.net.

_____


PARK STREET CAFE – Traverse City
The cozy Park Street Cafe is a welcome oasis for gourmet coffee drinks and high-quality breakfast and lunch offerings — and it's conveniently located right outside the west entrance of the Hardy Parking Garage, within steps of Traverse City's main Front Street business district. The cafe is always happy to welcome customers who have time to linger, offering both table and booth seating (even an outdoor patio in summer). And for those who need to answer emails or simply want to sit and read the latest news or sports on their laptops while they sip or dine, free WiFi is available.
On the Menu: Baked goods and pastries — a Park Street Cafe specialty — are made fresh every morning. The muffins arrive in flavors like cranberry orange, blueberry, and others, as the mood strikes the cafe. Raisin scones and three different croissants — plain, dark chocolate twist, and raspberry cream cheese – are also on the menu. Currently, the most popular item in the breakfast section is the All-American burrito (choice of meat, egg, choice of cheese, potato, and a side of salsa); another recent breakfast addition that's catching on with customers is the cafe's take on poutine: tater tots, scrambled eggs, sausage gravy, and white cheddar cheese curds. The Frenchie (ham, brie, sliced apples, mixed greens, and strawberry fig jam on a white sub bun) is the No. 1 sandwich pick in the lunch category, with the pork, ham, and salami Cuban coming in a close second. Salads are also available, and any salad can also be made as a wrap. The cafe usually offers at least two house-made soups of the day, too.

Find It: 113 South Park St., Traverse City. (231) 421-1747, www.parkstreetcafetc.com

_____

THE LOCAL – Elk Rapids
The Local will be able to celebrate its five-year anniversary in 2020, after having opened in June 2015, serving a breakfast-and-lunch menu of comforting American fare in a small 42-seat diner-like setting. The Local is also the definition of a "local haunt." While Elk Rapids sees a lot of tourist traffic during the summertime, The Local always retains a friendly atmosphere where it feels like everybody knows everybody else. The restaurant boasts a small, tight-knit staff and an environment that strives to be friendly, caring, and welcoming to all. The restaurant also boasts an open kitchen, with a window behind the bar from which staff can converse with customers even while whipping up an omelet or fixing a sandwich.

On the Menu: The Local's menu strategy is to take familiar breakfast staples or lunch sandwiches and tweak them "just a smidge." Case-in-point is the restaurant's single most popular dish: the banana bread French toast, starting with fresh-baked banana bread, serves up three substantial slices, dredged in cornflakes to create a nice crunchy outside with the warm banana bread inside. On the lunch side, look for the "Elk River," Wentworth's twist on the classic Reuben sandwich. The sandwich features all the trademarks of a Reuben: the shaved corned beef; the swiss cheese; the sauerkraut. But The Local's version substitutes Russian dressing for fry sauce — a concoction of ketchup, mayo, and pickle juice — and replaces the trademark rye bread with homemade cheddar jalapeno bread. The Meguzee Point, The Local's version of a Monte Cristo sandwich, is another popular pick.
Find It: 145 Ames St., Elk Rapids. (231) 498-2190, www.thelocalelkrapids.com.

_____

OLD MISSION'S PENINSULA GRILL AND BAD DOG DELI – Traverse City
Located almost smack-dab in the middle of Traverse City's 19-mile-long Old Mission Peninsula, the Peninsula Grill can fairly be described as "off the beaten path" for the majority of Traverse City residents — let alone for those around northern Michigan. But the explosion of wineries on the peninsula has morphed the area into a destination for wine tours and bachelorette parties, ramping up Peninsula Grill's day-to-day traffic, too. In the same building as Peninsula Grill is another one of Old Mission's most beloved culinary destinations: Bad Dog Deli. Known for its made-to-order sandwiches, which come stacked with premium ingredients like Boar's Head deli meats and out-of-this-world chipotle mayo, Bad Dog Deli has established its own following over the years.
On the Menu: While Old Mission's growing stock as a wine and food destination has certainly changed some things for Peninsula Grill, though, other things have stayed the same. Longstanding customer favorites — like the cherry chicken salad, the chicken penne pepper-jack soup, and the fried pita chips served with artichoke dip — have stuck around despite the restaurant's twice-annual menu refreshes. The signature beer — the "Motorboater," an IPA brewed in partnership with Right Brain Brewery — remains on tap. A popular cold-weather drink is the Johnny Java, a mix of coffee, Bacardi 151 rum, Kahlua, and Godiva chocolate liqueur, topped with whipped cream and served in a sugar-rimmed glass. The bartender sets the 151 on fire as part of the preparation process, making it just as fun to watch him craft the cocktail as it is to drink it. It's become a signature of the Peninsula Grill bar, in part because patrons will see the pyrotechnics from the dining room and request their own Johnny Java out of pure curiosity.
Find It: 14091 Center Rd., Traverse City. (231) 223-7200, www.tcpeninsulagrill.com.
_____


PALETTE BISTRO – Petoskey
Opened just short of a decade ago in downtown Petoskey, Palette Bistro's ambiance is described as "casual upscale dining," and its cuisine as "Mediterranean-inspired." For those in a hurry, Palette is one place where they can have a good meal at lunchtime and be in and out in 30 minutes or less. The restaurant and staff also continually team up with nonprofit organizations, make donations, volunteer, support local farms and artists, and are always looking at ways to be earth friendly and sustainable, working with local purveyors whenever possible.

On the Menu: The menu's signature dish is paella, which the kitchen prepares in both a seafood version (shrimp, scallops, mussels, house-made chorizo, peas, arborio rice, sherry, saffron, and smoked paprika) and a vegetarian version (peas, Brussels sprouts, mushrooms, broccoli, arborio rice, sherry and smoked paprika). The restaurant's salmon from John Cross Fisheries in Charlevoix also gets a Mediterranean-influenced presentation, currently leaning toward the Middle East. The restaurant also does wood-fired pizzas, additionally utilizing their stone oven for a variety of different dishes, such as roast chicken and our paella. When it comes to Palette's sweet side, there are two particular desserts that the restaurant is known for: crème brulee and cheesecake, in varying flavors. One favorite is the (gluten-free) baked chocolate pudding with butterscotch sauce.
Find It: 321 Bay St., Petoskey, (231) 348-3321,www.palettebistropetoskey.com.
_____
Sunnyside – Boyne City
Primarily a breakfast and specialty sandwich eatery, Sunnyside (formerly the Water Street Cafe) relies on classy breakfast fare — a model that has endured the seasonal ebb and flow of hungry tourists. Seating about 65, the establishment can have very busy mornings, creating an all-hands-on-deck atmosphere; customers seem to feel at home in the 2,500-square-foot interior, where, despite golden chandeliers warmly illuminating the historic building's gorgeous pressed tin ceiling, the fare isn't intended to be fancy — just solid quality food served in an inviting space.
On the Menu: Hearty, rock-solid breakfast fare and tasty, creative sandwiches patrons love make up the bulk of the menu. Time-tested breakfast favorites like classic Eggs Benedict, Quiche Lorraine, buttermilk pancakes, and stuffed hash browns are all deftly prepared and served in ample portions. On Sunday mornings, the Cafe rolls out its always-popular breakfast buffet; those uninterested in such morning victuals may select something from the restaurant's entire menu, all of which is available throughout the buffet hours. Lunch options put the restaurant's specialty sandwich in the spotlight: The beefy Black Angus Patty Melt is rich with tasty Swiss cheese and savory caramelized onions. The sandwich packs quite a punch when partnered with the homemade onion rings, the breading on which is the stuff of legend.
Find Them: 113 Water St., Boyne City. (231) 497-5050, www.sunnysideboyne.com.
Trending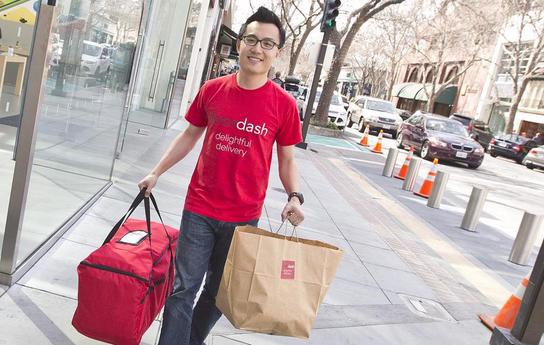 Could Delivery Save NoMi Eateries?
What was once the exclusive province of pizza and sandwich joints has become a means for some restaurants to thrive. But e...
Read More >>
What You Are Voting For?
After voting straight Republican for 36 years, from 1971 through 2007, I have been an Independent since 2008, studying and...
Read More >>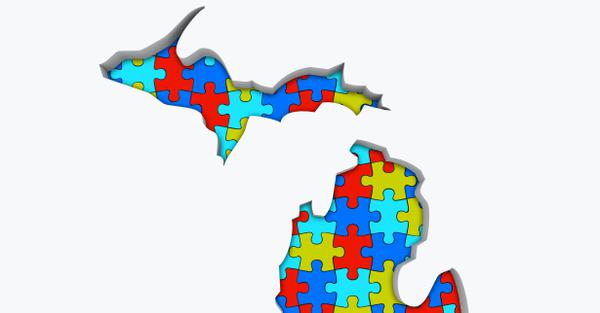 The Democracy Lottery
Mary Burget, a retired Northwest Michigan College math instructor, thought her math skills might be useful in redrawing Mi...
Read More >>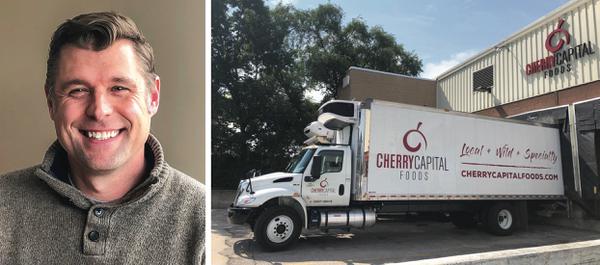 Forged In Fire
As the new managing director for Traverse City's Tamarack Holdings, Michael Lahti is helping to lead a company that ...
Read More >>
↑