Why doesn't Traverse City have a methadone clinic?
The critical question those on the front lines of opiate addiction treatment are asking.
At her practice in Traverse City, Dr. Julia Riddle treats pregnant women, many of whom are addicted to opiates. On her days off, she drives 60 miles to Gaylord, to work at one of the only centers in northern Michigan that distributes methadone to help patients beat their addictions to heroin or narcotic pain medications.
Having people in recovery devote several hours a day commuting to treatment makes no sense, she said — especially if that person is trying to hold down a job or get kids to school.
"People who are in Manistee are driving two hours every day to get treatment," she said.
Methadone is just one of the medications used to help people reduce or quit their use of heroin or other opiates. Its use is controversial because it's also an opiate; many view methadone treatment as simply one drug replacing another. Although some consider it safe and effective when used as prescribed and in tandem with counseling and social support, methadone can be dangerous if it's abused.
But increasingly, substance-abuse professionals have come to recognize that abstinence-only treatment is ineffective in most cases of opiate addiction, and more medication-based options need to be available.
"Right now, we have more and more providers feeling comfortable with treating substance abuse disorder with buprenorphine, or Suboxone," Riddle said, referring to another medication-assisted treatment (MAT). "I think that providers are learning that not everyone is a good candidate for [Suboxone]," and that methadone should also be available.
MEDICATION-ASSISTED TREATMENT
Addiction Treatment Services opened a medical clinic in Traverse City earlier this year. Christopher Hindbaugh, chief executive officer, said that might mark the first step toward ATS becoming a methadone provider. Maybe.
Having a medical clinic enables ATS to offer medication-assisted treatments for addiction. Since it opened, ATS has begun offering prescriptions to buprenorphine, also known by the commercial name Suboxone, to some opiate addiction sufferers.
Buprenorphine, which relieves the symptoms of opiate withdrawal, is an opiate that is similar to methadone but less potent. Methadone treatment requires much costlier and more complicated regulation, and Hindbaugh said he doesn't know whether ATS can afford to take that on.
That's because many of the people who end up in treatment at ATS are directed there through the court system, and in Traverse City, the court system opposes MAT for drug abuse.
"It makes no sense for a treatment provider in Traverse City to have a full-blown medical-assisted treatment program that includes methadone, when folks that are in the criminal justice system — specialty courts, probation — are being told by the court system that they can't have access to that treatment," Hindbaugh said. "Most of the people in our community that need it aren't allowed to have access to it."
Despite this, Hindbaugh knows there is plenty of local demand for methadone.
"We get multiple calls a week about that," he said.
COULD NO LONGER WAIT
ATS didn't open a medical clinic for the purpose of one day becoming a methadone clinic. It opened one, Hindbaugh said, because the organization saw that its clients who suffered from untreated medical problems in addition to their addiction were less likely to succeed in recovery.
"We're getting people in our care, we are detoxing them, and then they are in excruciating pain because of a tooth abscess. So we're taxing the system, whether it be urgent care or the emergency room," he said. "In this epidemic, we've learned that this is a healthcare issue. This is a health and wellness issue. So we're just trying to keep people well, and the data is there that MAT creates better outcomes."
Once the medical clinic opened, however, it made sense for ATS to expand into MAT, Hindbaugh said.
He said he would not have minded if ATS would have stayed focused on residential treatment and never have gotten into healthcare. He said at first he balked at getting into medication-assisted treatment because he wanted to see a more traditional healthcare provider get into it, but that didn't happen.
"We just realized that we couldn't wait anymore," he said. "I hope we can make it. And I think that we will. It's just a lot of work, and the political pushback be damned. If you really look and study the issue and are open-minded, there's really no way to fall on any other conclusion except that a medication-assisted treatment regimen is the right course of treatment for some folks."
That's not to say everyone goes into medication-assisted treatment at ATS. ATS is conservative with its use of Suboxone, and they would likewise be conservative with methadone — both are treatments of last resort, used only when other means prove ineffective, Hindbaugh said.
GAYLORD: METHADONE MECCA
If methadone is an effective treatment for opiate addiction, why is it so hard to find in northern Michigan?
"It's a good question," said Sue Winter, executive director of Northern Michigan Substance Abuse Services Recovery Center in Gaylord. "It is a missing piece in healthcare in Grand Traverse County."
NMSAS is one of two places in northern Michigan where methadone is available to treat addiction. The other provider — Michigan Therapeutic Consultants — is also located in Gaylord. The next closest place is in Mt. Pleasant. There are no methadone providers in the Upper Peninsula, Winter said.
NMSAS serves 250 patients. 85 are from Otsego County; 10 are from Grand Traverse.
Winter said there would be significantly more from Traverse City, but many people cannot manage the daily commute back and forth.
One of the reasons there aren't more methadone providers is that it's a complicated business to get into. Winter knows firsthand.
When the NMSAS board decided to become a medication-assisted treatment center that would offer methadone in 2014, they encountered hurdle after hurdle before they could get a license to distribute the drug. And then they need multiple licenses.
"I have to go out in the hall and look at all of our licenses," Winter said. "I'm not going to get them all, I know."
Methadone centers must receive a national accreditation and a Drug Enforcement Agency license. They need a license from the State of Michigan. The center's physician also needs a special license. A center must also submit to regular inspections.
"It's highly regulated," Winter said. "So to start from scratch, you have to learn about all the rules and regulations from each one of the entities."
DOORS OPEN AT 6:30AM
Winter said methadone treatment is controversial because it is foreign concept, especially in rural areas, and because, for many, what comes to mind at the mention of "methadone clinic" is a seedy skid-row locale with a line of rough people out the door.
NMSAS seeks to defy that stereotype, Winter said. She prefers the term "opiate treatment program" because she believes there is a negative stigma attached to the term "methadone clinic."
"It's a new concept for folks to kind of wrap their head around. People are seeing it as kind of trading one drug for another," she said. "But the treatments are long-lasting and don't involve highs and lows. Instead, users feel normal in treatment."
NMSAS is designed to look like a rural health center. Its landscaping is tidy, and there is a comfortable living-room-like waiting area with a fireplace and a nook with children's books and toys.
Here is how it works: The doors open daily at 6:30am. Patients are instructed to be on good behavior while in the waiting area. No swearing or hostility toward others is allowed. Everyone's got to be orderly and polite while in line for the meds, which are served through two openings that look like bank teller windows.
"It's like going to Family Fare, in the deli — you set up a little line, but if you don't know who's next in line, you just ask," Winter said. "The nurses know everyone, but they ask everyone for IDs anyway, because [the law requires]."
In January, the Gaylord Herald Times reported that an Otsego County Sheriff's deputy targeted NMSAS patients as they drove away from the clinic and arrested many clients for driving under the influence of drugs.
Winter said that the department still occasionally seems to target her clients and she blames a misunderstanding of how methadone treatment works. It doesn't make patients high or give them a feeling of intoxication; rather, methadone levels out the brains of people who are addicted to opiates, making them feel normal.
"Research clearly indicates that an individual on a stable dose of methadone is in no way impaired by the administration by a physician of methadone," Winter said. "The greatest challenge is community acceptance and working on understanding."
TREATMENT COMES TO THE STREETS
Officials in some police departments have opened up to the notion that medication-assisted treatment — in some form — is necessary to confront the opiate crisis.
Traverse City Police Chief Jeff O'Brien said he's watched in frustration as officers equipped with Naloxone have revived people who have suffered opiate overdoses, only to see those same people later turn in jail, or dead.
He's looked into what police departments are doing across the country, and he hopes to bring a program from Massachusetts to the five counties around Traverse City: Antrim, Benzie, Kalkaska, Grand Traverse, and Leelanau.
O'Brien said that he's learned one of the best chances to reach a substance-use-disorder patient is to get that person into a medication-assisted treatment program 12 to 24 hours after an overdose. O'Brien said he will leave it to the medical professionals whether that program should involve methadone or Suboxone.
O'Brien hopes to work with ATS, Munson Medical Center, addiction treatment doctors, social workers, and counsellors to create a team that can track people who use opiates and reach out to them after they suffer an overdose.
"We've done a reversal. We've brought this person back. In the 24-hour period, within that time frame, they are 'dope sick.' They've got to have dope," O'Brien said. "Then you do this from a clinical standpoint — you say to them, 'Why don't you come with us? We'll take you to this medically assisted treatment. And we'll get you the help that you need.'"
O'Brien said that overdose sufferers would be offered the choice between treatment and jail.
The approach would be radical in that it would be a diversion from jail and the court system, even before the person is arrested for drug possession.
OVERDOSES INCREASING
Hindbaugh said O'Brien's proposal makes sense, though he isn't sure who is going to pay for treatment for those opiate addiction sufferers who are dropped off on his doorstep.
"We need to figure out how we can wrap our arms around those folks when they're at their most vulnerable," he said. "But to date, we haven't figured out how to sustainably fund that type of project. There aren't many models out there. … Who's paying for it? I don't mean to make it about money, but there has to be a mechanism."
Hindbaugh said he appreciates O'Brien's interest in working with treatment providers to find alternatives to address opiate addiction, though.
"I think in Traverse City, the police for the most part understand the public health crisis that this is and are very evolved in their understanding of what their role is," Hindbaugh said. "And so, you have Chief O'Brien saying. 'We're only a piece of this.' That kind of language, as nuanced as it is, is really significant, because in many communities, it's [considered only] a police issue."
Hindbaugh noted that attitudes about addiction are changing fast. He pointed to the May 21 decision by Traverse City commissioners to allow needle exchanges in the city in an effort to staunch diseases spread by shared needles. Such a move would have been inconceivable just a couple years ago, he said.
Treatment has got to evolve, as well, he said, because he doesn't see an end to the opiate crisis coming anytime soon.
"Addiction rates are increasing slowly. But overdoses are exponentially increasing, and so the consequences are just that much more devastating," he said. "In the first eight years of my tenure at ATS I only spoke with one family that lost a loved one to talk about funeral donations. In the last 18 months, I've spoken to six."
REALLY STABILIZES LIVES
Pam Lynch, co-director of Harm Reduction Michigan, said there are countless people who would benefit if methadone was available in Traverse City. She said people shouldn't have to drive to Gaylord every day as they are struggling to rebuild their lives.
"It's really crazy to me," she said. "I mean, your whole day is dominated by that."
Lynch, though, said she understands why some people are afraid of methadone. She said there is resistance to it even within the treatment community, because at the beginning of the opiate epidemic, a lot of people on methadone died of overdoses, often because, while they were on a legitimate methadone program, they also used illicit opiates.
Lynch said she understands the concern, but methadone distribution has been tightened up since those days, and patients are better monitored. In most cases, like in Gaylord, for example, patients are required to undergo counselling as they undergo methadone treatment.
"When done appropriately, it really stabilizes people's lives," Lynch said.
Trending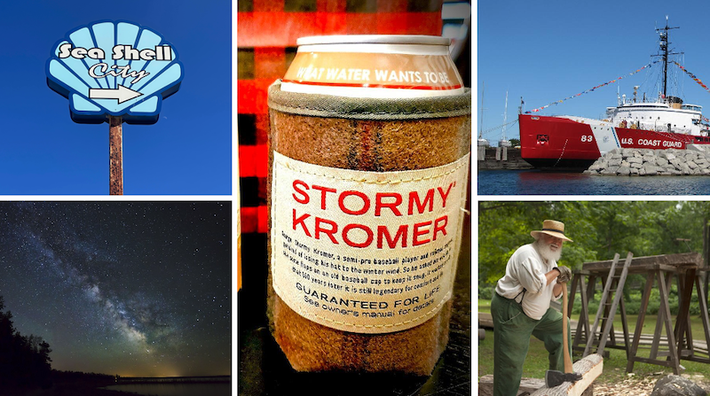 Must-sees on the Way to da U.P.
Whether you want to stretch your legs or stretch out your vacation, try at least one—or all!—of these detours ...
Read More >>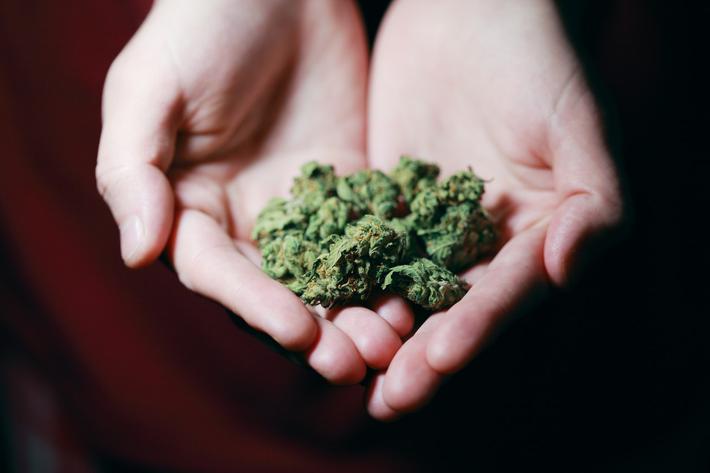 Traverse City Going Green(er)
After years of limbo, Traverse City's City Commission voted to move forward with allowing retail recreational mariju...
Read More >>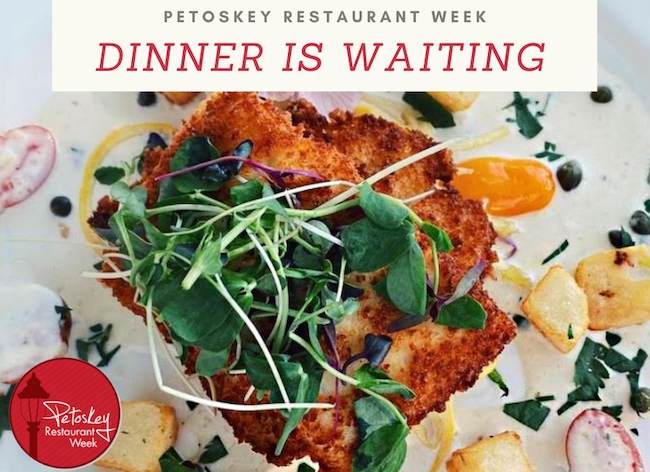 Restaurant Week Is Happening Now in Petoskey
Play hooky before the long weekend and make a stop in Petoskey for their spring Restaurant Week, running May 20-27. Three-...
Read More >>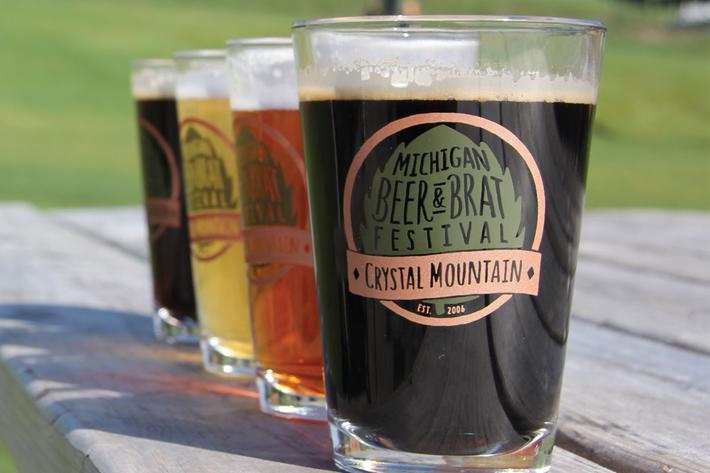 We See Beer and Brats in Your Future
The 15th annual Michigan Beer and Brat Festival is making a comeback Saturday, May 28, at Crystal Mountain in Thompsonvill...
Read More >>
↑