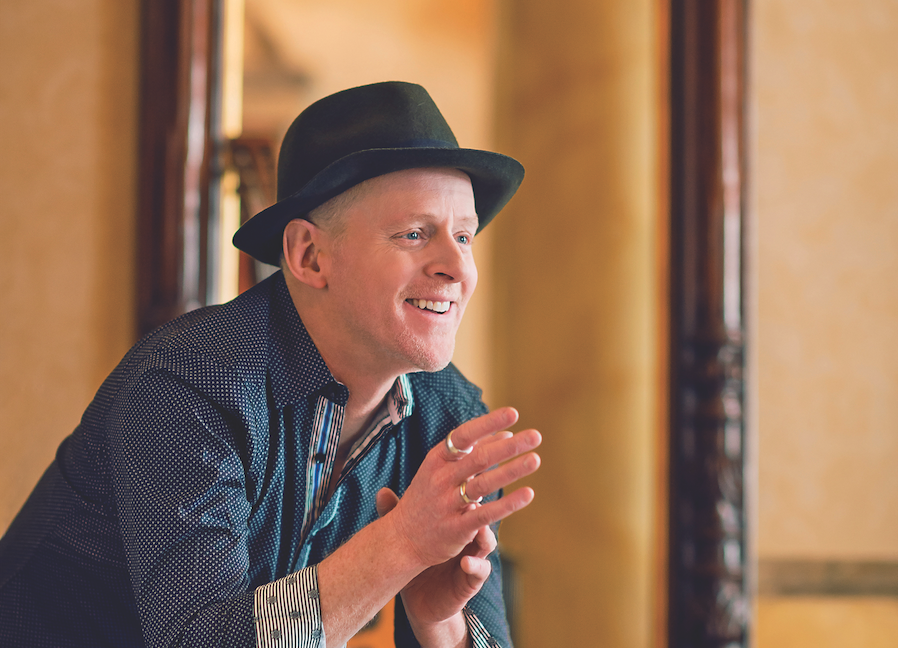 Willy Porter Coming to Cadillac
Gopherwood bringing the maverick in house. Literally.
He's received accolade upon accolade. "A dazzling acoustic guitarist with a moody baritone," according to The Washington Post. "A genre-defying maverick," says Frets magazine. "A relaxed and fearless performer who'll entertain you as well as move you," according to Acoustic Guitar Magazine. The Boston Globe is perhaps most flattering: "An acoustic picker with the Olympian speed of Leo Kottke, bolstered by rootsy vocals and twisting, offbeat lyrics that evoked John Hiatt."
And he's available to play at your house.

Well, maybe not your house. But Willy Porter will be performing a house concert in Cadillac in Jan. 23 as part of the Gopherwood concert series.

While he typically performs in smaller theaters and performing arts centers — he'll be at Hill Auditorium at the University of Michigan for two nights the end of this month — he said the chance to get up close and personal at house concerts is something he treasures. "I like people a lot. I like chatting with people I don't know.

"House concerts build community. To be in on that as a traveler is an amazing gift," he continued. Especially compared with the transactional experience of a concert. "It's an amazing gift versus the one-to-one economic relationship. I want more out of the equation."

Porter is mostly self-taught on guitar. "I grew up in a house with a lot of music. When I discovered guitar it opened up a different universe to me. It had a lot of magic in it, like six separate pianos."

After falling in love with guitar, he continued to explore the instrument and began writing songs. In 1990, he released his first album, The Trees Have Soul, followed by 10 more, the last several on his own Weasel Records. He said he named it that in honor of the disreputable characters who inhabit the music industry. "It was cute at the time. It's stuck with us," Porter said with a laugh.

He has logged millions of miles across America, Canada, the UK, and Europe. As a solo act and with various incarnations of the Willy Porter Band, he's been both a headliner and opened for artists such as Tori Amos, Paul Simon, Jethro Tull, Sting, and Jeff Beck. Porter said regardless of the situation, he approaches every show as a unique opportunity to play just like … Willy Porter.
"I try to stay authentic to me, try to do what I'm going to do," he said. "As you age, you have less time for BS. I'm striving toward my authentic self."

Porter has built his career on the fruits of his songwriting as much as his guitar prowess. He said the best way to write songs is to do just that. "You've got to show up. Be available to the song. You've got to put the time in."

He said it's important to him that he go with the flow. "Some people can write at a specific time," he continued. "For me, morning is the best time. Play, sing, emote. You'll catch a moment, catch a thread. The main thing is, don't judge anything before it happens.

"You don't have to write the next great song. Just the next song."

With the explosion of the internet, streaming has overtaken the industry, shunting aside both radio play and physical recordings. Regardless of the vagaries of the industry, Porter said he has remained true to his chosen vocation. "The industry has changed, [but] music has always been the destination for me. I had to adapt, look ahead."

While vinyl has given way to cassettes, then compact discs, and now online music, Porter said there's one thing that hasn't changed: The connection a musician can make with an audience. He said the live experience is something that cannot be duplicated. "You can't replace humans in a room," he said.

Or humans traveling together, apparently. In what may be a first, Porter is inviting fans to come along with him on a couple different trips: One to Ireland and one on the Salmon River in Idaho. He took the latter trip last year, and found it to be so enjoyable and renewing he wanted to share it with friends and fans. "I went and it was extraordinary. During the day you're on the water, you can kayak or float. The water is clean and clear. Cellphone don't' work, you're off the grid. There's campfire music at night. There's nothing like it."

Porter's skill on guitar includes using tapping, the method of playing with both hands on the neck, popularized by the likes of Steve Hackett, Stanley Jordan and Eddie Van Halen. "Michael Hedges was the master of that," he said of the late great acoustic guitarist.

It's not simply about technique with Porter. "My first guitar teacher was a folk musician. He taught me how to play songs," Porter said. For him at least, that was and is the best way to approach music. "The instrument is a blast to play, but I'm trying to find something that speaks (to the audience). I'm on that quest. I need a song, some sort of emotional currency."

Seems he has found it. Al Kooper, founder of Blood, Sweat and Tears and acclaimed session musician (Bob Dylan, Stephen Stills, etc.) may have said it best: "I found Willy on iTunes six years ago. Went to see him live and joined the converted."
This is the fourth show of the season for Cadillac's Gopherwood Concerts. The organization originally started as a film guild in the early '80s, showing independent films around the area. The rise of the VCR forced the group to change its focus to music, resulting in the formation of the Gopherwood Folk Society in 1983.

The name was changed to Gopherwood Concerts in the '90s to combat the perception that the shows it presented were open only to members. It has hosted concerts at homes (such as this show) as well as various venues, including the Cadillac Country Club and Elks Club.

Upcoming shows include Emilee Petersmark (from the Crane Wives), Feb. 22 at the Elks Lodge; the Made in Michigan FUNdraiser March 14 at the Elks; the Schrock Bros. BIG Band April 11at the Elks; and the season's final show, a house concert by Robbie Schaefer May 16.

For more information, go to www.gopherwoodconcerts.org. To purchase tickets, see www.mynorthtickets.com.
Trending
Pronouns 101
My first assignment in an online graduate-level class was to provide information about my background, including my pronoun...
Read More >>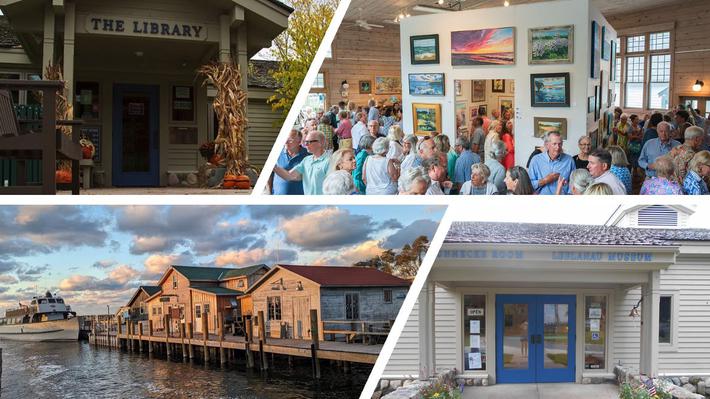 Collaboration Is the Name of the Game
How long does it take to create a cultural center? As few as three years, or as many as 170. Sometimes both. The organiza...
Read More >>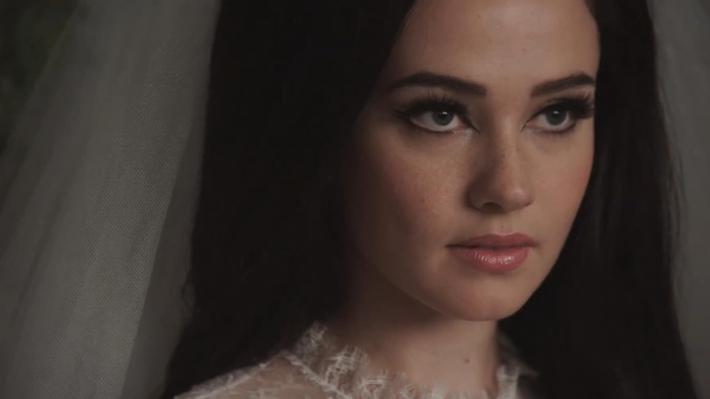 Film Review: Priscilla
While you will certainly be mesmerized by the haunting lead performance from newcomer Cailee Spaeny—and be impressed...
Read More >>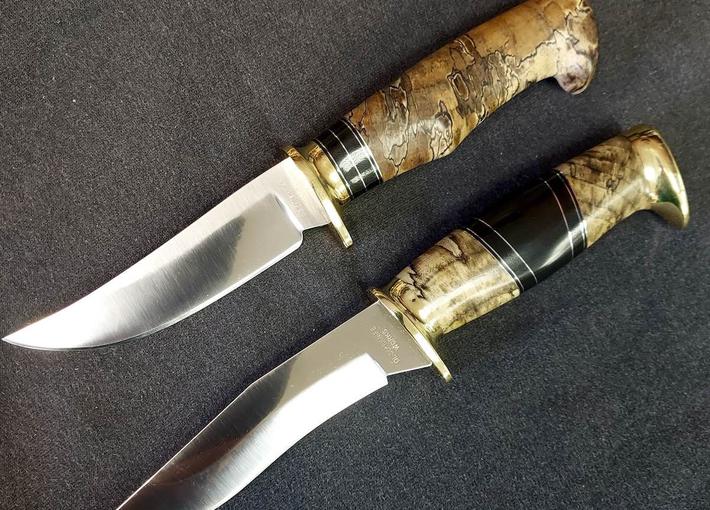 Bespoke Blades
What do you do with a battered ice skate, an old rubber puck, a cracked hockey stick, and a gob of tape? Pitch 'em, ...
Read More >>