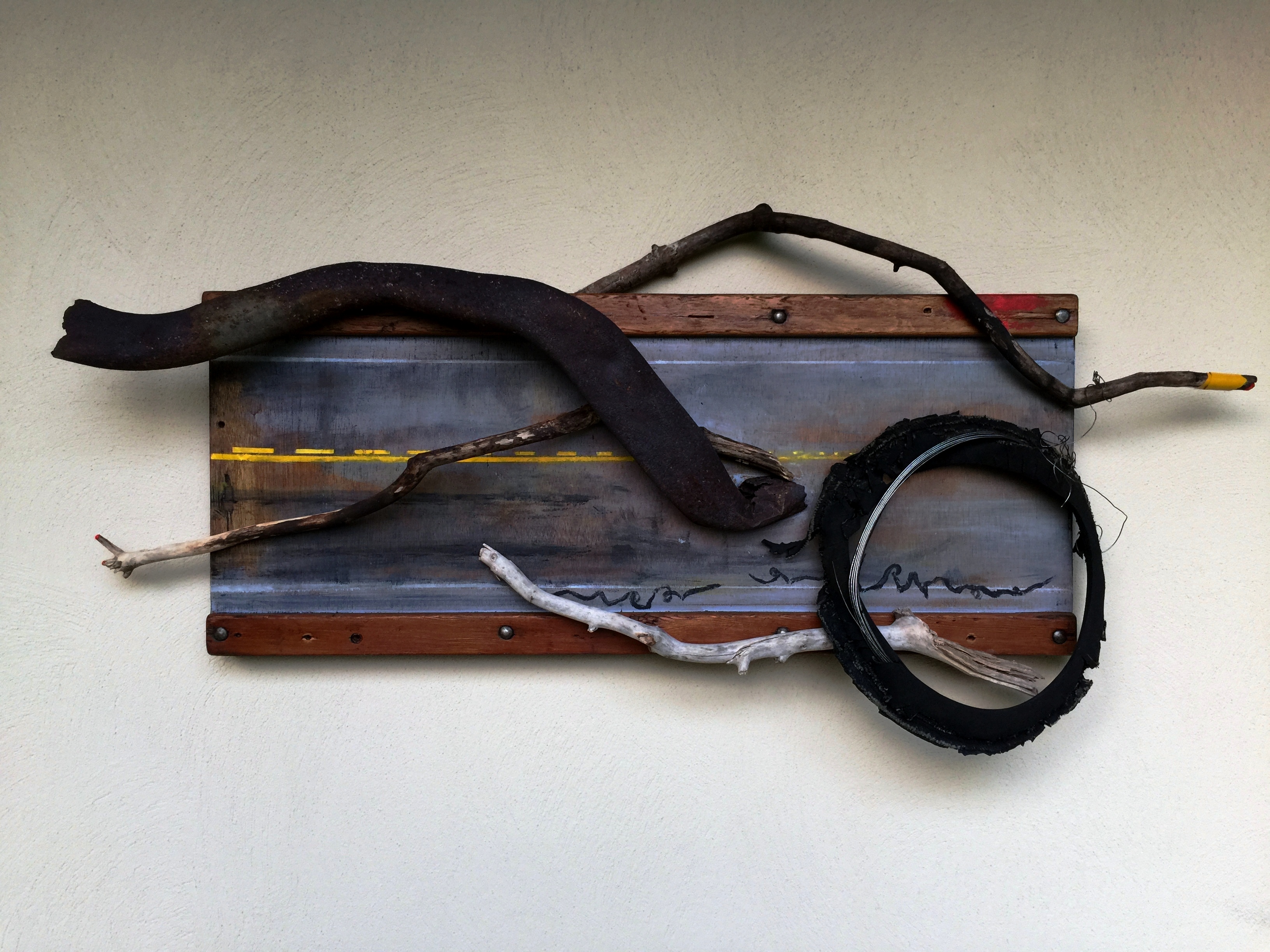 Winter plans, programs at Dennos, CTAC
The Dennos Museum in Traverse City
The Dennos has been quiet as far as structural changes for the past year or so, resting up in anticipation of its upcoming expansion that will be happening over winter 2017. The expansion will include more space for the Inuit art collection, permanent collection and sculpture gallery, as well as a bigger museum gift shop, a classroom addition and an improved loading dock, plus improvements for the floors, walls and some of the mechanical systems.
The extent of the impact on exhibitions will in part be determined by where and when the work will be taking place; for instance, 1,500 works of Inuit art will need to be moved while work is done on the expansion of the Inuit gallery and storage space.
"Post Dec. 30, we do not have any planned exhibitions until the late spring/early summer of 2017," explained Executive Director Gene Jenneman. "Some of this work will require closing the galleries for an extended period of time, so as of now we will not be committing to any new exhibitions in the galleries."
The primary goal for now, Jenneman added, is to see the construction through its completion and return the museum's galleries back to usual as soon as is practical.
"We hope to continue to do some exhibition programming, but all of that will be governed by construction timelines as they develop," he said. "It should be a beautiful space when completed."
In the meantime, Dennos fans can still enjoy concert events at Milliken Auditorium, as that facility's upgrades will all be behind-the-scenes and will have limited impact on the Milliken's schedule.
"I'm particularly excited about three performers this season who have not played at the Dennos in the past," said Jack Conners, Milliken auditorium manager.
"Carrie Newcomer is a quintessential singer-songwriter I describe as a 'poet with a guitar' (March 10); multi-instrumentalist David Lindley is a champion of world music who is also known for his many years with Jackson Browne (April 8); and Lil' Ed and the Blues Imperials are an award-winning authentic blues band in the Chicago tradition (May 6)."
In addition, this year's winter schedule will include returning performances from Jay Ungar and Molly Mason (Jan. 13) and the Golden Dragon Acrobats (March 21.)
For more information, visit dennosmuseum.org.
Crooked Tree Arts Center in Petoskey/Traverse City
Petoskey's Crooked Tree Arts Center has also been just focusing on its programming over the past year or so, but as of this month, it'll be beginning renovations on CTAC's lower level music studios.
"Walls will be knocked down, eliminating the six individual studio spaces to create one large rehearsal space," explained CTAC President Liz Ahrens.
"Students of the Crooked Tree Youth Orchestras, Dorothy Gerber Strings Program and Crooked Tree Jazz Orchestra will benefit from having a designated space to meet and practice, and private music instructors will also be able to rent out the space."
Two major exhibitions will be drawing art fans to CTAC this winter. "Tinker, Tailor, Welder, Weaver: The Art of Assemblage" (Jan. 19 through March 23, Gilbert Gallery, CTAC Petoskey) will exhibit two- and three-dimensional works of assemblage and collage as created by eight artists, all of whom employ found objects and materials in formats ranging from formal to whimsical, figurative to nonobjective.
"Dewey Blocksma's sculptures pivot on social satire, while Brian Schorn's reliefs are based in Buddhist practice," explained Sheila Ruen, CTAC's galleries director.
"Indy Bacon incorporates fine antique elements into her figurative reliefs, while Cherrie Correll's constructions involve bits of old tire and tailpipes, and the detritus of the roads. Each artist has a fascinating and distinctive approach to the art of assemblage."
At CTAC Traverse City, a multimedia exhibition called "Hygge: A Winter's Glow" (Jan. 14 though Feb. 25) will be featured celebrating the Danish word "hygge," loosely translated as "the ritual of enjoying family, friends, warmth and the simple pleasures of life."
"The idea of hygge occurs all year-round but is often associated with the winter glow of a warm and friendly home," Ruen said.
"This exhibit will showcase all the ways that we, in the northern latitudes, find contentment during the winter season, from handcrafted furniture and textiles to paintings, ceramics, sculpture, video, and other media."
CTAC has two new winter events in store as well. Winter brunches will be taking place in Traverse City and Petoskey, each with a different theme.
"It'll be all jazz and New Orleans sounds in Petoskey, with the CTAC Jazz Ensemble performing some well-known tunes from the '20s and '30s," said Alex Dailey, CTAC's public relations manager. "And in Traverse City, a Scandinavian theme will reign."
Elsewhere on the performance end of things, CTAC will be presenting its Encore series of musicians and groups that have been featured at CTAC in years past.
"Their popularity is what's bringing them back to our area," explained Carina Hume, performing arts manager. "We'll have the Swing Kings with Dave Bennett on Jan. 7, the Improvised Shakespeare Company on Feb. 4, and then we'll end our series with the CTAC After Dark event featuring Hot Club of Detroit on March 4."
Perennial favorites like the Culinary Arts Series classes, Swirl wine tasting events, lecture and docent tour programming, and classes and workshops for children and adults will continue throughout the winter.
"Our goal, as always, is to be a great community center based in the arts that provides accessible programming for all," Ahrens added.
For more information, visit crookedtree.org.
Kristi Kates is a contributing editor and freelance writer.
Trending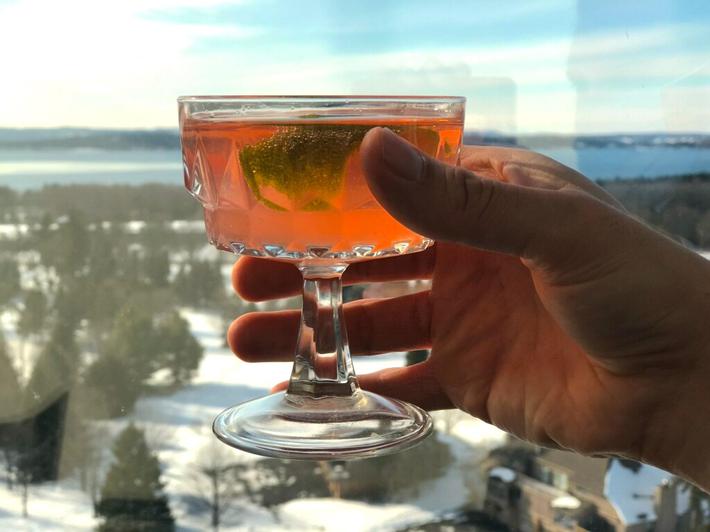 Tiny Pink Bubbles
Hey, ladies, do we have the pink drink for you: Aerie's Tiny Pink Bubbles. With a taste and body as delicious as its...
Read More >>
The Power of Our Example
Every new president faces a daunting array of problems, but 2021 will go down in the history books: Our country is under s...
Read More >>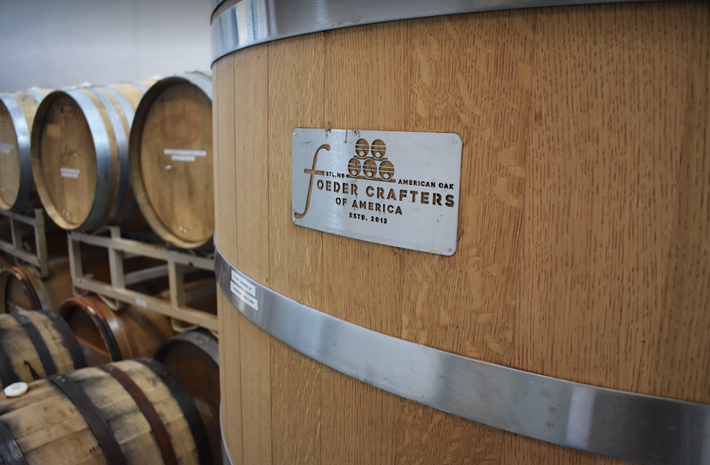 Getting Wild with the Foeder
Drinkers with a discerning eye may have noticed a couple interesting-looking wooden containers in the back of Traverse Cit...
Read More >>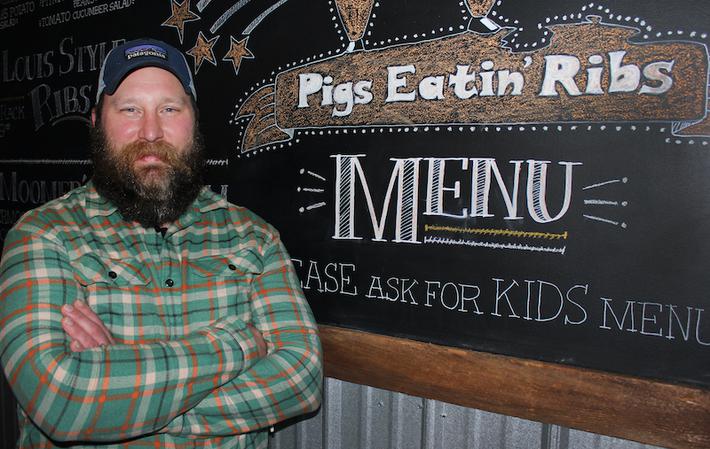 Charlevoix's Pigs Eatin' Ribs
By 2008, Charlevoix Chef Adam Kline had seen and tasted enough. The Northern Michigan food scene had stagnated, he said, i...
Read More >>
↑