Witch Cinema
Double, double toil and trouble
Like clockwork, when the calendar hits October, so begins the annual onslaught of Hocus Pocus-related content. Originally released to little fanfare in July of 1993, the story of three witch sisters who are brought back to life one Halloween night became a cult classic on VHS and cable, and then grew to become a full-blown phenomenon in the social media age. But are we approaching a point of oversaturation?
With abundant officially licensed (as well as fan-made) merchandise, promotional tie-ins, cast reunions, an impending sequel, and a 14-time appearance on Freeform this October alone, Hocus Pocus has come to dominate the what-to-watch-this-spooky-season conversation.
But instead of pushing play on the kooky Sanderson sisters for the umpteenth time this year, we invite you to embrace your inner enchantress and explore other films in the expansive cinematic legacy of witches.
THE WITCHES OF EASTWICK
Another trio of witches takes center stage in The Witches of Eastwick, but the similarities between this film and Hocus Pocus end there. Decidedly less family-friendly and way sexier, it's a loose adaptation of a John Updike novel from director George Miller (Mad Max: Fury Road) and stars the iconic dream team of Michelle Pfeiffer, Susan Sarandon, and Cher. They play friends unsatisfied in their love lives who unwittingly form a coven and unknowingly all fall for the same "dream man," played by a devilishly seductive Jack Nicholson. A pitch-black comedy of gender politics. Man, the '80s … they sure were wild.
THE WITCHES
This might be not only the scariest adaptation of a Roald Dahl book but also one of the creepiest movies for children of all time — and that is the source of its greatness. A little boy on holiday with his grandmother stumbles upon a convention of child-despising witches led by the Grand High Witch, unforgettably played by Angelica Huston. With some of the most grotesque and gruesome practical effects ever seen on screen, courtesy of the Jim Henson Creature Shop, don't bother messing with the Anne Hathaway-led 2020 remake. Stick with the original.
THE WITCH
A24 film company's horror darling Robert Eggers (The Lighthouse) made his debut with this chiller set in New England in the 17th century and permeated with dread. After being exiled from their church, a family moves to an isolated farm in the middle of an unsettling forest where terrible thing after terrible thing befalls them: crops fail, a son disappears, a goat turns malicious. So they do the only reasonable thing, and blame their teen daughter (Anya Taylor-Joy) for being a witch, culminating in a shocker of an ending you won't soon forget.
TEEN WITCH
Quite possibly the most benign witch movie in history, and one that's also inexplicably a musical, this cult classic is one probably haven't heard of unless you were a teen girl with cable in the '80s and '90s. The story of an awkward girl (Robin Lively; yes, Blake's sister) discovering her magic powers, there are many reasons Teen Witch has so long endured, inspiring loving tributes to this day, including its incredible fashions, an appearance by Zelda Rubinstein, the dreamiest heartthrob, and the "Top That" rap battle, which remains one of the single greatest works of art of the 20th century
THE CRAFT
Ahead of its time, this '90s horror flick about high-school-outcasts-turned-witches who practice their craft by exacting revenge on classmates and bullies takes a decidedly dark approach, tapping into your darkest teen fantasies while also frankly addressing serious issues like rape and suicide. Starring Robin Tunney, Neve Campbell, Rachel True, and a gloriously unhinged Fairuza Balk, a viewing of The Craft today will still make you want to drive straight to Hot Topic, buy a new wardrobe, and join their coven. And its 2020 sequel, The Craft: Legacy, ain't too bad either.
PRACTICAL MAGIC
The other great witch sisters movie of the '90s. One can't help but fall under the spell of the divine magic of Sandra Bullock and Nicole Kidman as cursed modern-day witches united by love and family. Living in a picturesque seaside town with their eccentric (to say the least) aunts, played by Stockard Channing and Dianne Wiest, trouble, in the form of a serial killer ex-lover, threatens the family. But it's nothing a little dancing in the kitchen and a batch of midnight margaritas can't fix.
SUSPIRIA
Witches hide in the darndest places! When an American woman moves to Germany to attend a renowned dance academy, she discovers it's really a front for a disturbing coven of witches — and they're not using their powers to improve the choreography. Cofounding, horrifying, beautiful, and extraordinary, whether you watch giallo horror master Dario Argento's original from 1977 or Luca Guadagnino's (Call Me by Your Name) 2018 remake starring Dakota Johnson and Tilda Swinton, you really can't go wrong.
I MARRIED A WITCH
So remember that terrible 2000s Bewitched movie starring Nicole Kidman and Will Ferrell? Well, 1942's I Married a Witch is basically that but actually really, really good … and what inspired the sitcom in the first place. A screwball classic with near-supernatural powers of wit and charm, blonde bombshell Veronica Lake stars as a witch sent to the stake by puritans who curse all future male descendants of her accuser to never find true love. Now centuries later, she crosses paths with one such progeny (Fredric March) and finds herself irresistibly drawn to him, and the hijinks of the heart that follow could not possibly be more delightful.
BELL, BOOK, AND CANDLE
Another source of inspiration for Bewitched came from this pairing of Jimmy Stewart and Kim Novak, which could not be more opposed to their iconic roles in Vertigo. It's a lovely little rom-com about a modern witch living in Manhattan and her plan to cast a spell to prevent her neighbor from marrying an old frenemy. The plan backfires, causing her to fall in love with him herself and, worse yet, puts her powers at risk. And if that doesn't catch your interest, it's worth watching just for Jack Lemmon as a warlock who plays the bongos at Village clubs and for one film's greatest felines, the Siamese cat Pyewacket, who easily steals every single scene she graces.
THE LOVE WITCH
A Technicolor feminist phantasmagoria, The Love Witch is not only spellbinding in its sorcery, but also in its stunningly retro production design and costuming that evokes the exploitation horror-thrillers of the 1960s. It's centered on a beautiful young witch living in a gothic Victorian (that is seriously #apartment goals) who spends her days conjuring potions to make men fall in love with her — only they work just a little well. A devoted homage that is as campy as it is subversive, the seductive appeal of witches is on full display.
Trending
Running Out the Clock
As the birthdays accumulate, piling up like so many layers of dry leaves freshly fallen on fallow ground, one can't ...
Read More >>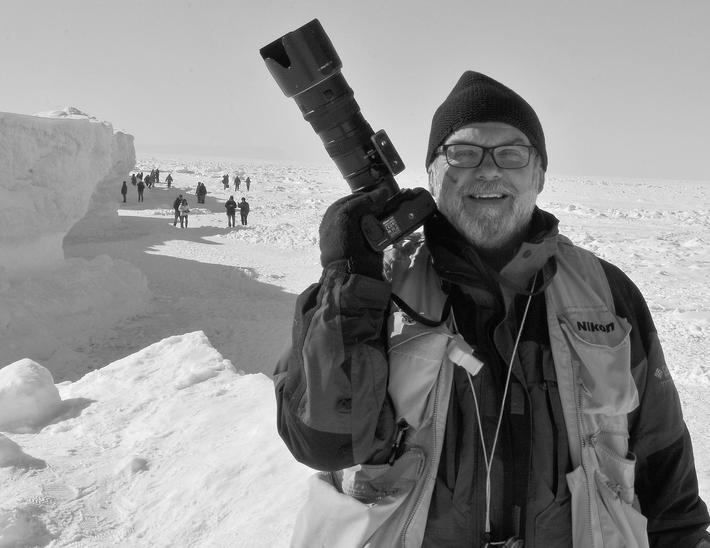 50 Years in Focus
Have you ever given someone a gift that changed the trajectory of their life? John Russell's girlfriend did. A half-...
Read More >>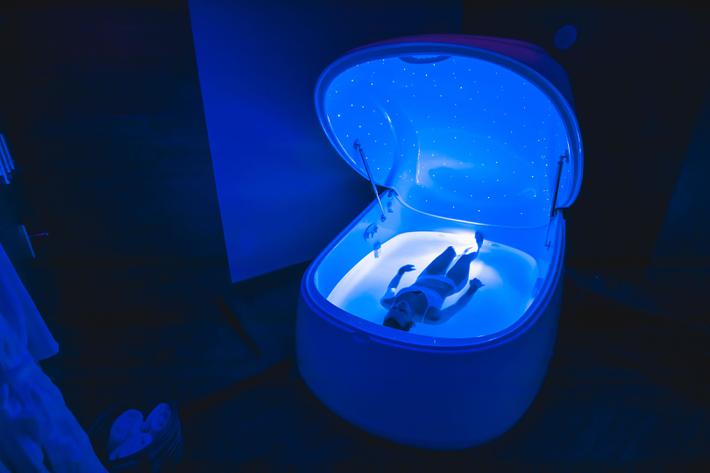 Must-tries for the Modern Mid-lifer
Blame Clark Stanley for giving snake oil a bad name. The self-named "Rattlesnake King" launched commercial sal...
Read More >>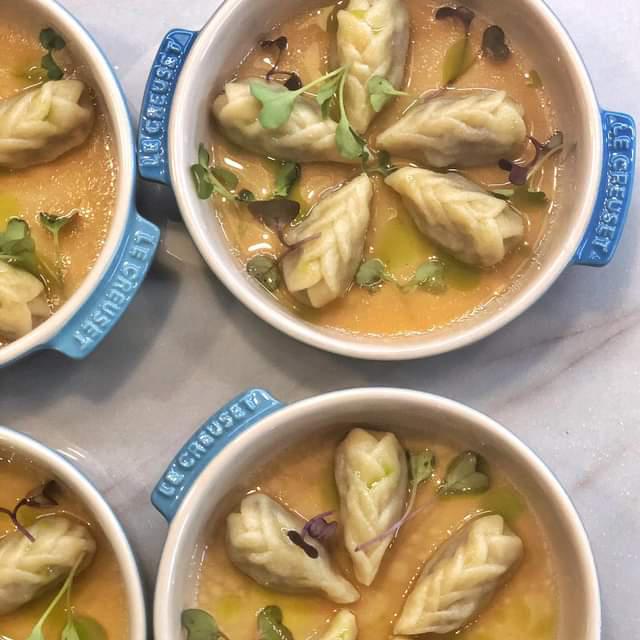 Forrest – A Food Studio
Everyone knows what an artist's studio is, but what about a food studio? For Forrest and Nicole Moline, it's a...
Read More >>
↑