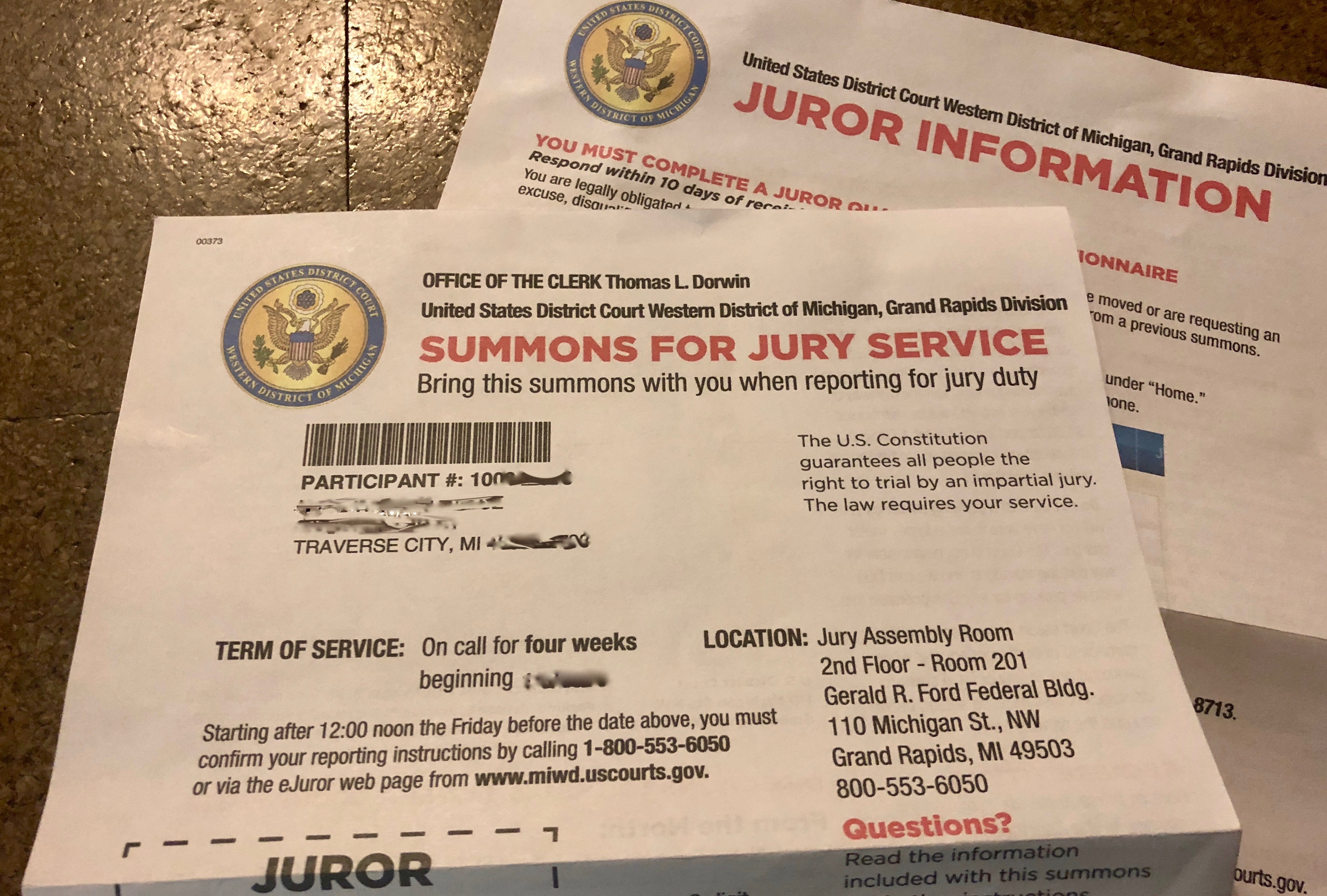 Yes, You Could Be Called To Jury Duty -- 200 Miles Away
Jan. 8, 2018
Sure, everyone knows that sooner or later you're likely to be asked to serve at your local courthouse for jury duty. But few northern Michigan residents realize that you might also be asked to serve at a U.S. Federal Court -- as many as two hundred miles away from home.

The United States District Court Western District draws on potential jurors from roughly half the state -- from the Indiana border all the way through the Upper Peninsula. Those in the U.P. typically report to Marquette, and those farter south to Kalamazoo. But those in northwest lower Michigan -- including Traverse City, Petoskey, Gaylord, and towns nearby -- must report to downtown Grand Rapids.

It's your civic duty and required by law, and after the fact many jurors say they enjoyed and learned from the experience. But others experience the disruption, inconvenience and uncertainty. Court clerks say most trials take 3-5 days, but some last weeks. And of course there's the chance you might not even be chosen once you arrive. But come you must, and you won't know the duration of your service until at least your first day.
Courts pay $40 per day for service, plus reimbursement of 54 cents per mile and $172 per night for a hotel (if you live more than 50 miles from the court).

Potential jurors are chosen from a random pool of 50 percent registered voters and 50 percent drivers license holders.

Determined to escape your far away jury duty? You may try: once you receive your summons in the mail, login to the online court site and complete the form to be excused by the judge.
Trending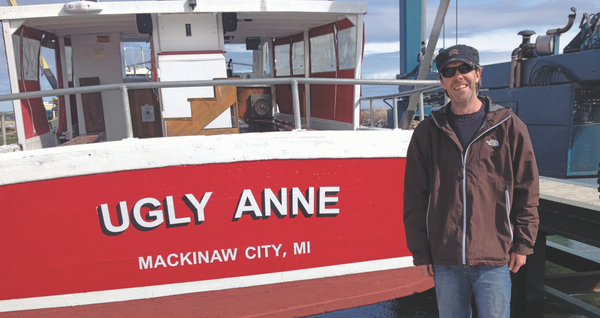 A Wicked Cool Ride Around the Straits
You expect to see boats around Mackinac Island in summer. Sailboats, power boats, cruisers, and the ubiquitous ferries that run residents and guests back and forth across the Straits of Mackinac, sure. But there's a more unusual vessel visible these days — an all-wooden Down East lobster ...
Read More >>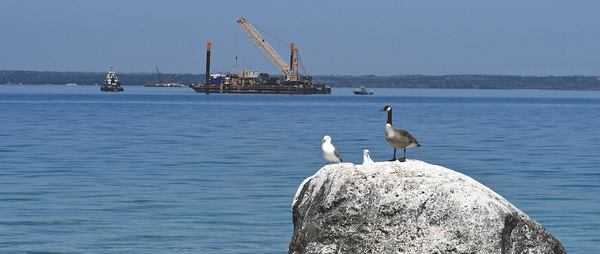 Rehearsal for a Line 5 Failure?
When an anchor strike punctured an underwater pipe in the Straits of Mackinac on April 1, releasing an estimated 600 gallons of a petroleum-based fluid into the Great Lakes from an electrical transmission line, the response was hampered by extreme weather. Opponents of Enbridge Energy's Line 5 ...
Read More >>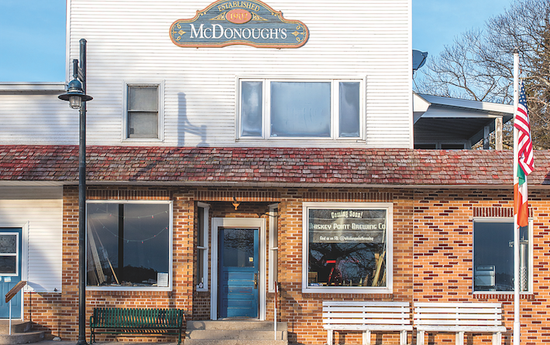 Welcome to Michigan's Most Remote Brewery
After years of planning and honing his beer-making skills, this spring, Patrick McGinnity plans to open Beaver Island's first microbrewery. Opening a craft brewery is challenging. Opening one on a remote island in Lake Michigan that's either a 15-minute plane ride or a two-and-a-half-hour ferry ride from ...
Read More >>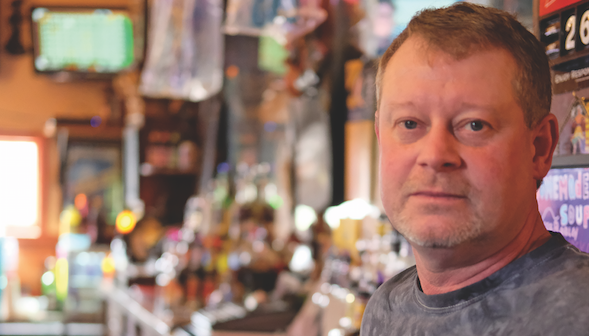 Welcome to the Neighborhood Bars of Maxwelltown
There used to be more bars in Manistee, per capita, than anyplace else in the state. Or at least, that's how the story goes. "People like to say that, but it's never really been substantiated," said Mark Fedder, executive director of the Manistee County Historical Museum. ...
Read More >>
↑