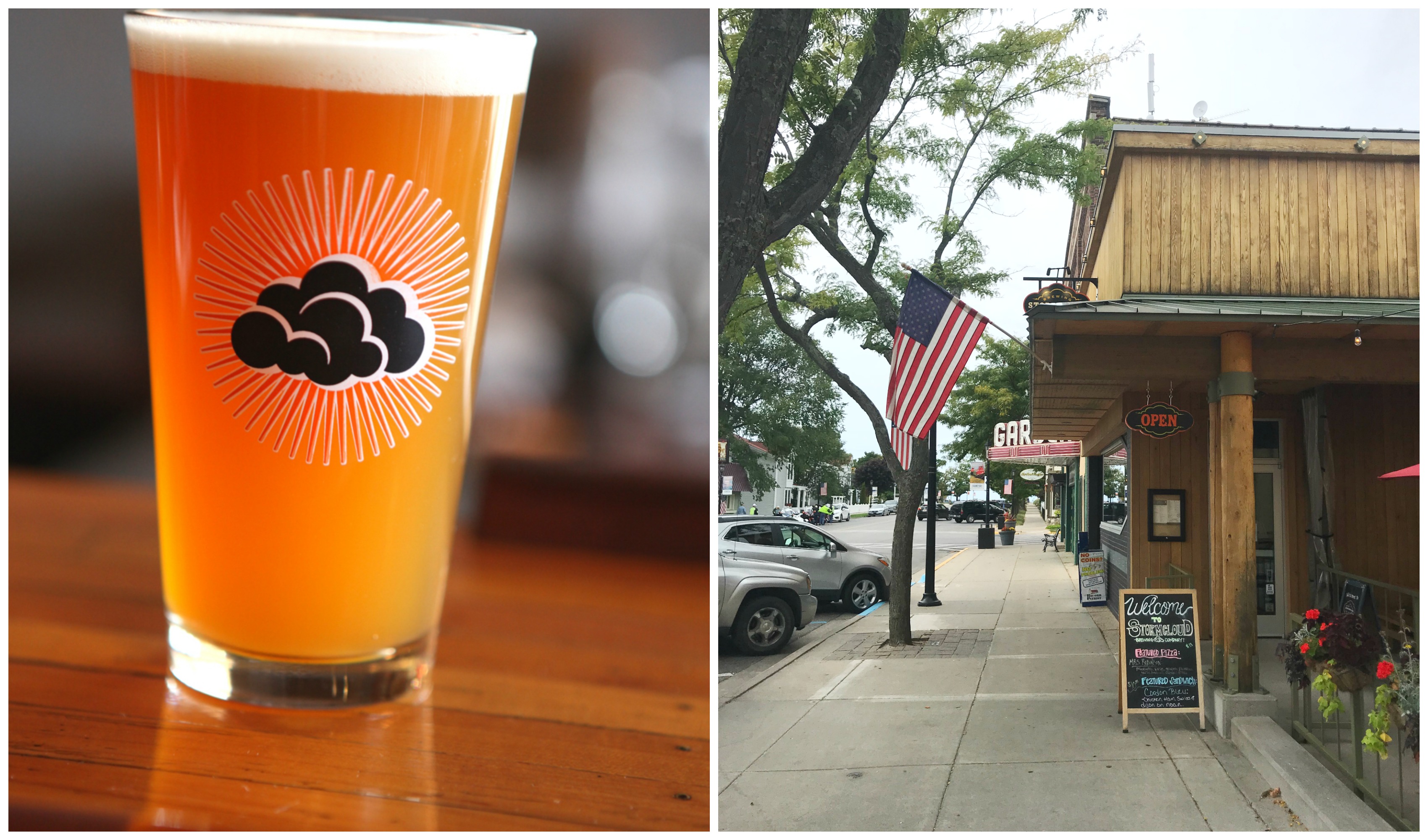 6 Must See Activities During Frankfort-Elberta Beer Week
Sept. 29, 2018
Let it be said that little Frankfort, Michigan is a community that loves their lager. Visit October 8-13 and you'll find yourself joining in their passion for the frothy brew during the 5th annual Frankfort-Elberta Beer Week. Throughout the week and you will find art, community, foodie-worthy grub, and most importantly, some really good beer.

Check out Frankfort's Pub Scene
Go to Stormcloud Monday, October 8 and be one of the first to taste their seasonal Harvest Ale. Made exclusively from Northern Michigan hops, Harvest Ale will be tapped for the first time at 11:30am. Stormcloud's seasonal Stormtoberfest will also debut during this festival of sudsy celebration. Can't make it that day, don't fear – there's plenty more at Stormcloud throughout the week. If you are in the mood to flex your mental muscles try heading over Wednesday, October 9 for Beer Trivia night while enjoying a flatbread pizzas (dough is Stormcloud beer-infused and made daily).

The Hotel Frankfort is celebrating Beer Week with a tap takeover courtesy of Ludington Bay Brewing Company from 3pm-9pm each day while supplies last. On top of several seasonal offerings (dare we say Pumpkin Cream Ale?), there will also be a mystery brew.

Just a few blocks down from Stormcloud and The Hotel Frankfort sits the Frankfort standby Dinghy's. Lake Ann brewery's finest craft beers will be on tap throughout the week from 11am-9pm while supplies last. Dinghy's inviting atmosphere and Cheersvibe will have you grabbing a stool and making yourself at home in no time.

WatchBrewmasterat the Garden State Theater
This charming theater with an old-timey feel is showing the documentary BrewmasterTuesday, October 9 at 7pm. Beer is not just fun to drink, it's cultural! Connect to the true story of a man chasing his brown- bottle dreams of becoming one of the greats in the booming, passion infused craft beer industry. Tickets are $5 per person.

Take a Hike! Elberta Dunes South
After carb-loading on craft beers, you might be ready for a little cardio. And even if you aren't the cardio seeking type, you areready for the view that is waiting for you at the top of the Elberta Dunes South hike. Located just 2 miles south of downtown Frankfort this family friendly micro-adventure is a great break from the buzz of the festival.

Check out the ExhiBEERtion at the Oliver Arts Center
Beer is art. Ask anyone! With that sentiment in mind, Oliver Art Center has launched its first ExhiBEERtion for the creative beer lovers out there. Local artists are invited to bring their beer-inspired works of art to be displayed in this bright and beautiful gallery overlooking the bay. The ExhiBEERtion will be displayed in The Fisher Classroom for the duration of the festival and is free to the public.
Don't Forget to Eat!
Everyone knows a critical part of beer drinking stamina is remembering to eat! Lucky for you, Frankfort has that covered. Here are a few food options to get you started.

Head over to Petals and Perks for a cuppa joe and a stack of pancakes drizzled with Beer Week stout syrup to start your day off right. If your sweet tooth still isn't satisfied you can grab a beer-infused baked goodie for the road. Hey, that's what purses are for!

Up for a picnic? Head to Port City Smokehouse and you'll find everything you need. (ahem…beer-battered whitefish sandwiches) Spread out a blanket at Frankfort's show-stopping beach and you will find yourself having a perfect Northern Michigan "pinch me" moment.

If you want take this eating thing up a notch, Monday, October 8 at 6:30pm Stormcloud is hosting a "Chefvitational" dinner at Rock's Landing Restaurant. Situated on the beautiful Crystal Lake, notable Northern Michigan chefs have worked to pair Stormcloud beers with each course in what is sure to be a meal to remember. Tickets are $80 per person.

Check Out the Fall Festival!
The very last day of Beer Week is shared with Frankfort's Fall Festival. This town knows how to party! There will be a parade at 11am complete with a "Mutt March," giving man's best friend a chance to have their 15 minutes of fame! Live music, helicopter rides, kids' games, pumpkin carving and more will make this day fun for the whole family. Don't worry, they haven't forgotten what you came for! There will be a beer tent in full swing from 11am- 5pm and Oktoberfest starts at 11:30am at Stormcloud. Bottom's up, friends!
Trending
Libertarian Solutions to Reforming Police State
Americans are finally seeing the need to reform the way our society enforces laws, as the issue of police force has been p...
Read More >>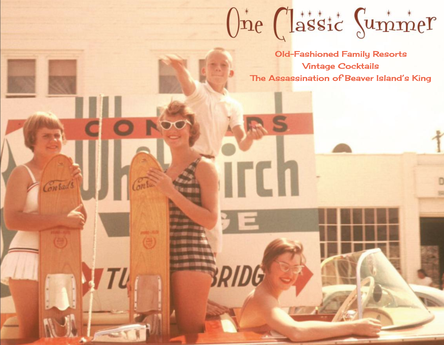 Cruise On In: The Best Resorts of Summers Gone By
As a prime vacation spot, northwestern lower Michigan is home to a number of different lodging facilities, from rustic cam...
Read More >>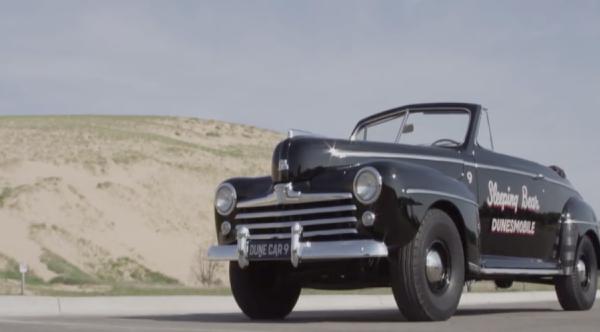 Days of the Dunesmobile
The sand dunes at the Sleeping Bear Dunes National Lakeshore are monuments of nature, 2,000 years old and towering 100 fee...
Read More >>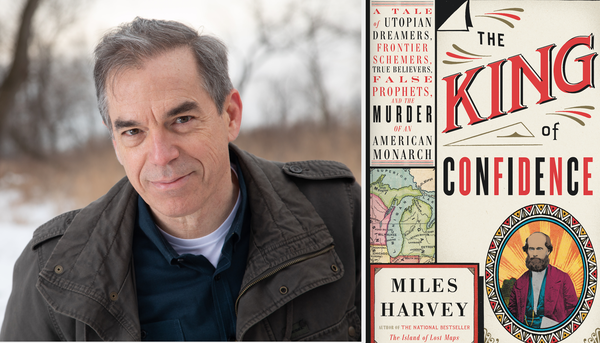 King of Beaver Island
It is possible to make the argument that James Strang is the most interesting person who ever lived in northern Lower Mich...
Read More >>
↑