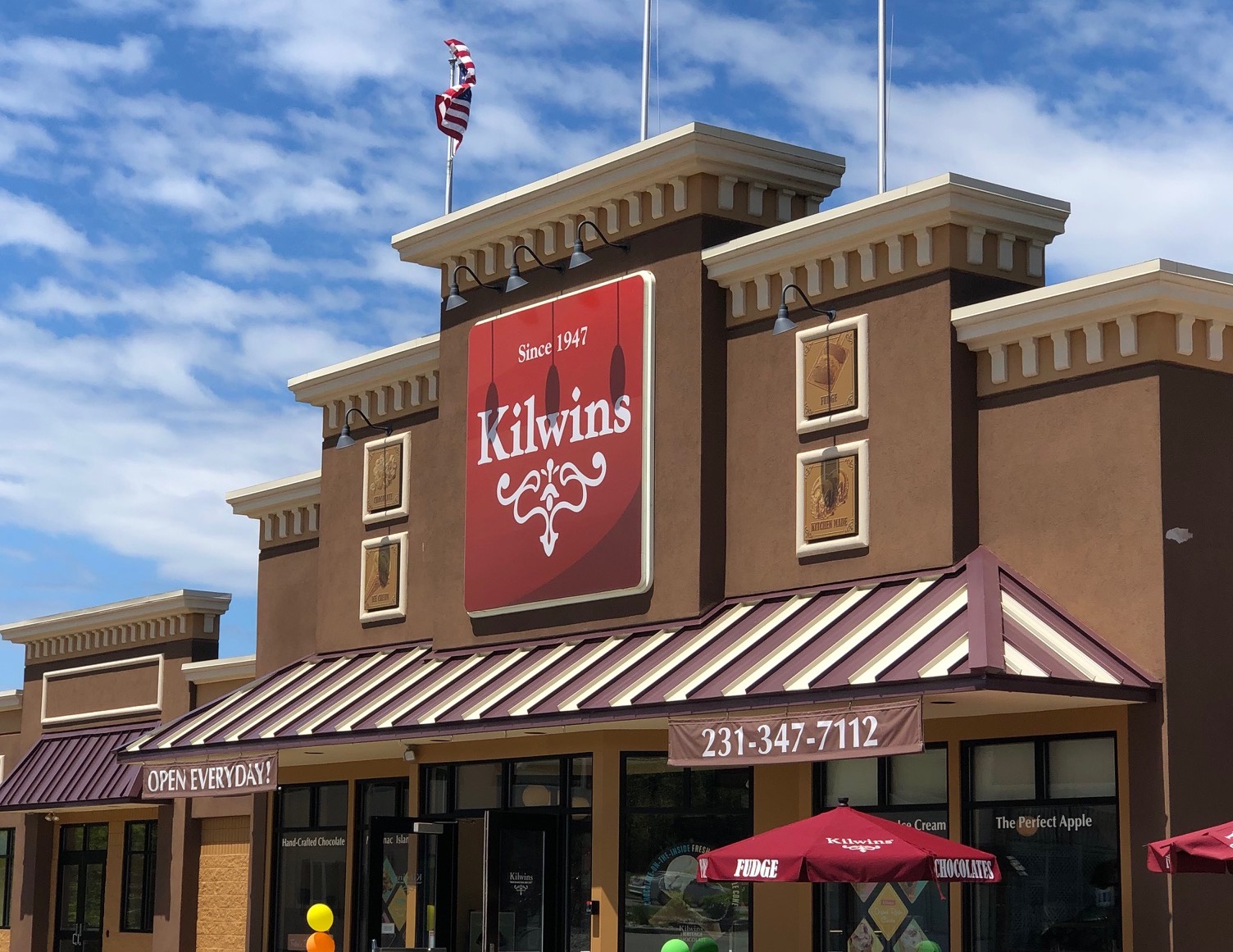 75 Years of Fabulous Fudge
(And the other sweets we know and love at Kilwins)
This year marks the 75th anniversary of one of northern Michigan's favorite sweet treat destinations for both year-rounders and seasonal visitors. Nearly eight decades ago, Kilwins was born as a mom-and-pop bakery, and the company of confections has grown to include more than 150 locations nationwide.
Since its humble beginnings, Kilwins has prided itself on creating high-quality products, from its original baked goods to candies, ice cream, and everything else they can dream up involving chocolate, caramel, and fudge. Using original recipes, the finest ingredients, and presenting top-notch customer service, Kilwins has withstood the test of time through hectic summers and quiet winters.
The Start of It All
In 1947, Don and Katy Kilwin purchased a bakery in Petoskey with an aim to make the best baked goods possible. The original 1947 Kilwins Bakery had an old converted coke-burning oven that ran on natural gas, and, unfortunately, it was burning the bread and cookies. Brand-new bakery owners Don and Katy didn't want to present their community with burnt baked goods, so they made a big decision: The Kilwins sold their car so they could purchase a new oven.
As a result, Don and Katy were without personal transportation, but they were able to produce bread, cookies, and other confections they were proud of. And, to boot, their customers loved their creations. From there, it was a road to success—even if the Kilwins didn't have a car right away to drive that road.
In the mid-1960s, Don and Katy began experimenting with making chocolates and candies as a way to increase cash flow during the slow winter season. Discovering their true calling, the husband and wife duo sold the bakery side of the business in 1971 (which is now Johan's Bakery) and moved into the current Howard Street storefront in downtown Petoskey. The basement became candy-making central and the place where they discovered future favorites and happy accidents.
Meredith Brown, owner and general manager of the original downtown Petoskey store on Howard Street, admits that fudge was one of those happy accidents that has experienced longevity. Things went awry while preparing a batch of caramel in the basement decades ago, and the unexpected yet pleasant surprise was the creation of Kilwins' fudge—an item that people from all over know about and seek when visiting northern Michigan.
Another readily sought-after favorite is Kilwins' best-selling product, the delicious and trademarked Kilwins Milk Chocolate Pecan TUTTLE Nut Caramels—their take on a traditional Turtle.
"TUTTLEs feature only the finest pecans and copper-kettle cooked caramel, hand-dropped and coated with our Heritage Milk Chocolate," says Amanda Crandell, brand and marketing project manager in Petoskey.
Don and Katy ended up enrobing (coating) chocolates, creating candies, formulating fudge, and making caramel as a stand-alone item or using it to cover apples and popcorn until 1978, when they sold the business to Wayne and Lorene Rose.
The Next Two Decades
Between 1978 and 1995, the Roses helmed the company and began to expand it. They opened stores in Harbor Springs, Mackinac Island, and Traverse City during the late '70s and early '80s, thus franchising Kilwins. And then there was the big change: The Roses started making Kilwins "Original Recipe" ice cream in 1985.
Kilwins prefers to keep flavors on the side of traditional or classic when it comes to their ice creams. You'll always find vanilla and chocolate and combination flavors featuring in-house-made products, like fudge and caramel. Kilwins uses its original recipes while continuing to develop and innovate new recipes and ideas over time, but chasing fad and trendy flavors isn't what they're about.
"We try really hard to stick to the classics that we know our customers love," Crandell says. "We are very careful and strategic about releasing anything new and test new products thoroughly before rolling them out to our stores."
When it comes to perma-favorites, "Superman and Blue Moon ice cream flavors are always popular with kids," says Brown. "And vanilla and chocolate-based sea salt caramel ice creams are quite popular among adults."
The McCarty Era
In 1995, 10 years after the Roses introduced their ice cream, the company changed hands again. Don and Robin McCarty—store managers with the company since 1979—purchased Kilwins from the Roses and started to broaden the Kilwins brand and retail presence even further. Don McCarty still leads the company to this day, and he's opened a distribution center in Florida, established a dedicated truck fleet, and added franchises throughout the country.
Recent Kilwins growth includes exclusively using proprietary recipes to create Heritage Chocolates, launching Petoskey's Kilwins Chocolate Kitchen & Retail Store in 2011 on US-31, opening a new Michigan distribution center, and introducing the smaller Kilwins Ice Cream & Chocolate Shop retail model to make the family-oriented company even more accessible to all franchisees.
Kilwins has managed to create a franchise-wide attitude of friendliness and an atmosphere that speaks to the five senses by combining quality heritage products and modern business practices. The company enlivens its mission of "Sweet in every sense since 1947" through professionally presented products, warm welcomes, delicious aromas, tantalizing flavors, and slightly sticky fingers. They've even been molding and enrobing chocolates with the same equipment and processes since 1965! As they say—if it ain't broke, don't fix it.
"Our company was started in Michigan as a family-owned bakery, and it has evolved to what it is today," Crandell says. "Kilwins has the same core values as we had back in 1947: Treat others as you want to be treated, do your best, and have fun! Our core purpose is to create enjoyment and make people happy, and we all try to live by that every day."
With so many flavors and items to try, it's difficult narrowing the list down to "must-tries" for visitors. Still, TUTTLEs are highly recommended, as are the Dark Chocolate Sea-Salt Caramels, Almond Truffles, and the original Sea-Salt Caramels, which according to Brown, are an item "with legs" that have been popular for several years now.
So, whether you're in northern Michigan this year or in one of the other 24 states that boast Kilwins' franchises, be sure to stop by for a taste, a tour, or to say happy anniversary to a company that puts its customers, families, and traditions first.
Fun Facts About Kilwins
- All Kilwins chocolate is fair-trade certified and kosher.
- Kilwins ice cream is kosher.
- All chocolate items are made in the Petoskey Chocolate Kitchen and shipped directly to each franchise store.
- Since 2000, Kilwins' store count has nearly quadrupled.
- More than 150 stores are in operation, with more under construction.
Trending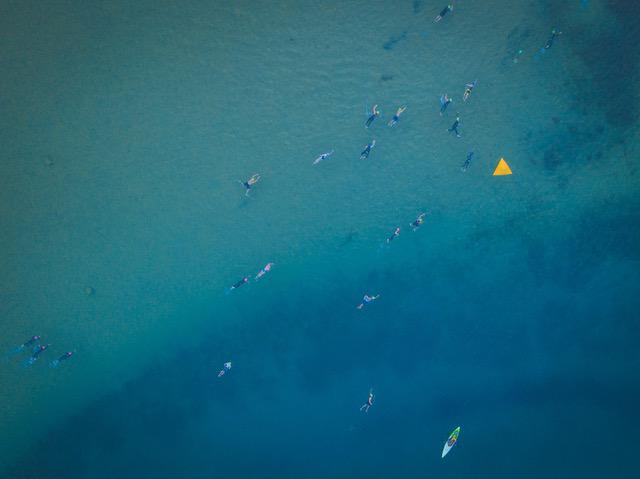 Swim, Bike, and Run in TC
The Traverse City Triathlon is back on Sunday, Aug. 21, with Olympic and sprint-distance races beginning in Bowers Harbor ...
Read More >>
Forty+ Years of Fabulous Art
Frankfort may be a sleepy town come winter, but in the summer, the little spot on the water is hopping. And for 46 years, ...
Read More >>
The Past in Motion
Where can you find 1,000 tractors? What about 600 antique engines? Dozens more old and cool cars and trucks? This weekend,...
Read More >>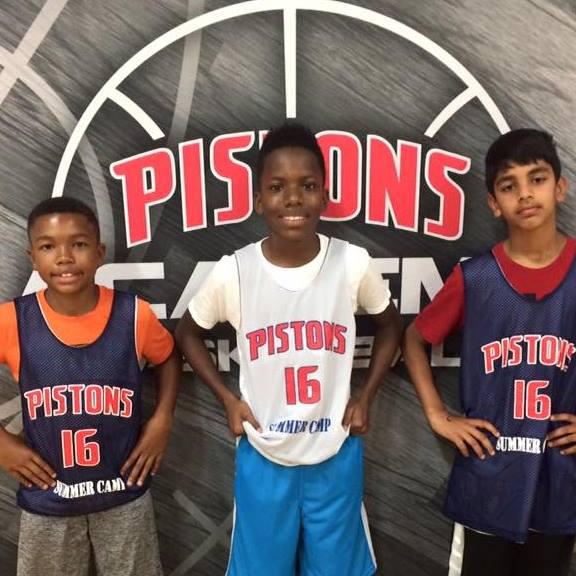 De-troit Basketball!
Is the next point guard for the Detroit Pistons living under your roof? Or do you just want to get your kiddo out of the d...
Read More >>