A Little Place in the Country
La Bécasse flourishes with French fare
At La Bécasse in Maple City, French country cuisine is the star, the raison d'être that keeps chef Guillaume Hazaël-Massieux in his kitchen and fills the dining room with satisfied patrons.
La Bécasse, under different ownership and name, has been serving French food for over 40 years, with Chef Guillaume and wife Brooke taking over in 2005 from the previous owners. The restaurant was previously known as The Woodcock, and the French translation of the bird's name is la bécasse.
"Woodcock is very representative of the hunting tradition in Europe," Chef Guillaume explains. "It is known for its purple meat, very earthy and red, and for the quality of the flesh." (Three quarters of the woodcock diet consists of protein-rich earthworms, hence the color. The other quarter comes from other crawly things.) The name La Bécasse is found on restaurants in France, Belgium, and the UK, and renowned Franco-Japanese chef Yoshinori Shibuya even has his own version in Osaka.
Close Your Eyes and Think of France
French comfort food is best enjoyed in a traditional setting, with the easy ambience and authenticity of rural France, where serendipity might lead one to the perfect meal. La Bécasse captures that spirit: a tidy exterior, unadorned except for the blue and red trim of the French tricolore and the flower-filled window boxes. Inside, tables have white linens, simple table settings, and small floral arrangements. The dining room seats 40 to 45 comfortably, and an outdoor patio, recently enlarged, can accommodate up to 40 patrons. (New this year on the patio: La Bécasse happy hour, called Apéro, short for aperitif.)
Everything at La Bécasse is fresh and house-made. Ingredients and supplies—mostly locally sourced and grown organically—showcase the rich and varied whole food movement for which northern Michigan is so well known. You'll find homegrown greens, herbs, vegetables, flowers, berries, aged cheeses, beef, pork, and poultry all transformed into a European delicacy. "I base my cuisine on French methods and styles, the sauces, stocks, and the technical methods," explains Chef Guillaume, "but I also organize by whatever I have, what's available, and what the local palate likes."
The thoughtfully curated menu is representative but not overwhelming, offering the best of French country cuisine, from the time-honored Beef Burgundy, Escargot Beurre de Bourgogne, and rich, textured Country Pate to dishes that evoke the international experience of the chef.
Two customer favorites on the menu are the Duck Duo (seared duck breast, duck leg confit, and sweet potato gratin, with a vanilla demi-glace) and Veal Noisettes, with mushroom cream sauce and potato gratin. Experienced diners know that dessert is a must-have: Warm Chocolate Cake and Profiteroles, both with Belgian chocolate sauce, are top choices.
In addition to full bar service, diners can choose from over 250 wine selections—reds, whites, rosés, sparkling, and Champagnes—with heavy emphasis on French vintages, but including a solid representation from California, the Pacific Northwest, Argentina, and Chile. You can also find some fine offerings from terroir closer to home from vineyards like Chateau Fontaine, Amoritas Vineyards, L. Mawby, and 45 North.
The cellar at La Bécasse holds in excess of 2,000 bottles, with another 1,000 aging in their crates. "That's a lot of wine," Chef Guillaume concedes. It's the kind of cellar that collects awards and accolades from the highly-respected Wine Spectator: La Bécasse has been recognized for 10 of the 15 years that they chose to enter their wine list.

Cultural Exchange
Guillaume Hazaël-Massieux was born in Paris to a French mother and a West Indian father, absorbing the traditions and flavors of both cultures which came to inform his professional life. His mother grew up in the Alsace region, living only 5 km from the German border, where she learned simple, but hearty, country recipes.
"Alsace Lorraine is a big culinary area," he says, with its cuisine blending the influences of both France and Germany. As a child, Chef Guillaume also lived in the West Indies for a time and was "tremendously influenced by West Indian dishes." At La Bécasse, a version of his mother's Onion Tart is on the menu, while the Caribbean influence is found in Sea Scallops with Salsa and Sweet Potato Puree.
But it was studying and training at the École des Arts Culinaires et de l'hôtellerie in Lyon, France, where he was mentored by iconic chef Paul Bocuse, which made him the chef he is today. (The rigorous international cooking school is now known as L'Institut Paul Bocuse.) Bocuse was at the forefront of nouvelle cuisine, emphasizing fresh, light, uncomplicated dishes that were locally sourced and beautifully plated. Guillaume explains, "Paul Bocuse cleaned up the basics, changed from the very heavy sauces to lighter ones, and gave [French cuisine] some youth."
Chef Guillaume has seamlessly adapted his professional training and Bocuse's style influence to the realities of a small kitchen. The chef adds, "Bocuse had a huge staff. There might be 20 people in the kitchen, where one person might be in charge of nothing but green beans. Everything is perfectly done, but it is not sustainable [on a small scale]."
Lucky for us, La Bécasse has found the perfect niche of rustic simplicity and technical refinement.
When You Go
La Bécasse serves 80 to 90 dinners on a typical summer evening, so reservations are a must. They also offer curbside pickup and catering for private events, both on-site and off, depending on the schedule. Become a subscriber for information on special events and wine dinners.
Find La Bécasse at 9001 S. Dunns Farm Rd, Maple City. restaurantlabecasse.com, (231) 334-3944.
Trending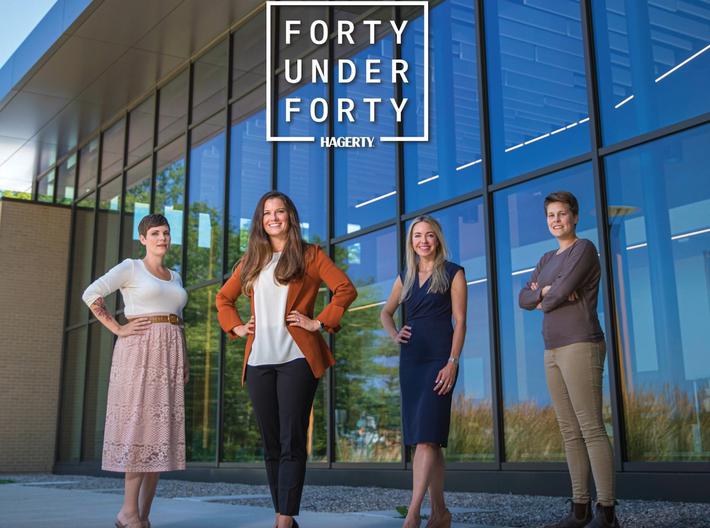 Nominations Now Open for the Hagerty/TCBN 40Under40
For 17 years, the Traverse City Business News, sister publication to Northern Express, has been celebrating the young move...
Read More >>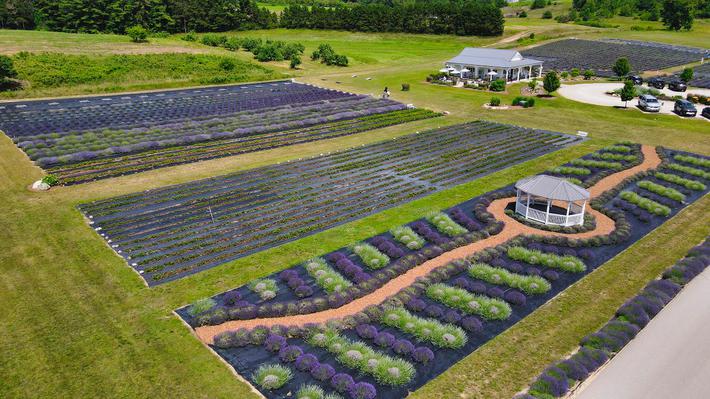 A Secret Garden
Sshh! This one is for your eyes only. The Secret Garden at Brys Estate has opened for the season, and it's time to c...
Read More >>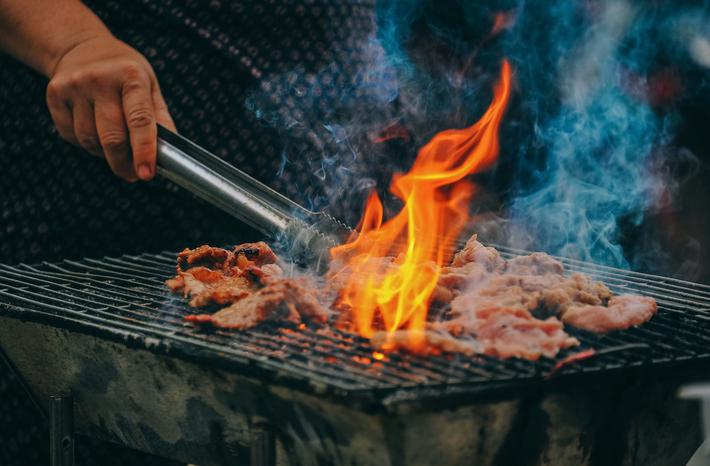 What's Cooking at Shady Lane
Celebrate your dad at Shady Lane Cellars' Father's Day Cookout. Offering a brat and Gruner Veltliner pairing f...
Read More >>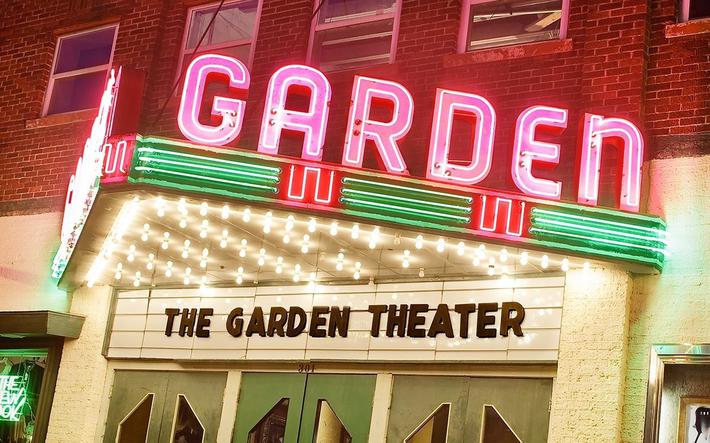 48 Hours in Frankfort
Roll the cameras—the Frankfort48 Film Contest is full of action this weekend! The contest is the trial grounds for t...
Read More >>