A Passion For The Pit
On the north side of Front Street, two blocks east of Traverse City's main shopping district, stands a deceptively insignificant–looking little clapboard building. But go inside, and the tantalizing bouquet of wood–smoked meats and a tangible air of excitement let you know that something big is happening here.
There must be some really good karma in this location, because over the past several years, that little house has been an incubator for what have become some of the most successful names on the regional culinary scene.
This time around, the name is Sparks BBQ, the theme is authentic pit–style barbecue from a wood–powered smoker and the founder is a man who just kind of fell into it – figuratively speaking, of course – while he was on a completely different career path.
Owner and head pit master Dean Sparks, a native of Rockford, Mich., said he already knew what he wanted to do in life in the seventh grade, and it wasn't barbecue: His goal was to become an architect. In high school, he focused all his energy and studies on things like geometry, math and arts. Staying on track, he earned bachelor's and master's degrees from Lawrence Tech in Detroit, completed a required three–year architecture internship program and then started his board exams. He had passed eight of the required nine exams when fate intervened.
He explained, "I had already started my own architecture firm with a licensed architect on staff; we had a lot of projects and things were going really well. But then the housing market crashed, and suddenly there was no work to be had."
By this time, Sparks was married, and he and his wife, a physician, had a newborn son. Since he wasn't working, he decided he was going to be a stay–at–home dad for a while. "My wife did 12–hour shifts at the hospital, and I did 12–hour shifts at home with our son," he said. "I love my son and my wife very, very much, and I was committed to being the best dad to him and the best partner to her, but I admit that when she came home, I would hand him to her and say, 'Here you go; I need to go and do some man stuff for a little while.' My sanctuary turned out to be outside in front of our grill. It was quiet, I was on my own time and I could play with fire, which I had always enjoyed. I'd been dabbling in that kind of cooking before, but not to such an extent. I started collecting cookbooks and researching the subject. It got to the point where every night I grilled outside."
Sparks' wife was as enthusiastic about this new development as he was. "She's a vegetarian, so although I cooked a lot of meat and poultry, there's also not a single vegetable I haven't grilled," he said. "We started hosting dinner parties, and the feedback was so good that the parties got bigger and bigger. One annual party eventually grew to about 150 people in our backyard, and I was cooking brisket and ribs and pulled pork and chicken, all on wood–powered grills. I made all the side dishes as well. And people were telling me, 'You know, you're so good at this, you're crazy not to do it professionally – you've got to give it a shot.'"
That opportunity came when Sparks and his wife decided to move their family – which now included a second son – out of the metro Detroit area. "They were just starting elementary school," said Sparks, "and we wanted to raise them in a different environment – somewhere where they could chase frogs and go to the beach and play in the woods. We used to have a cottage in the Big Rapids area, and every single weekend we were leaving Detroit to go up there." They saw it as a sign that they were ready for a change. As it turned out, Traverse City was calling their names. "It's been a pleasure ever since we got here – we love everything about it," said Sparks.
Sparks BBQ started out in a food truck in 2015, just about 400 yards west of the present restaurant location, which became available in 2016. Sparks said he's planning to use the truck for catering this year, although a couple of area breweries have also approached him about setting up a more permanent operation with it on their premises.
Why did he go the BBQ route if he's so crazy about grilling? Sparks explained, "Although I've always loved grilling, I chose to do pit–style barbecue because there were already places in Traverse City doing grilled products. The basic difference between grilling and barbecue is temperature. For grilling, you think of high heat – searing steaks and getting a nice char on your vegetables. Barbecue is low and slow – our pork butts and the beef brisket are cooked at 225 degrees for anywhere from 12 to 18 hours." As for "pit–style," Sparks noted that to use that label, your smoker must be 100 percent powered by wood.
"I'm kind of a purist about cooking with wood," he said. "Often you combine different species because they all have different qualities. One may have good smoke, one may burn faster or slower or hotter and each imparts its own flavor." Because he wants to put Michigan on the "Barbecue Belt" map, along with states like Texas, North Carolina and Tennessee, Sparks uses a lot of cherry wood and apple wood. "We use hickory too, though," he said. "It's a little off for the Michigan flavor profile, but it plays well with all the other wood flavors."
Reflecting the space it occupies, Sparks' menu is small but mighty. Crowd pleasers such as dry–rub spare ribs (which, despite the name and the absence of sauce, are incredibly tender and moist), melt–in–your–mouth beef brisket and succulent pulled chicken and pulled pork (the latter three with sauce) are offered up with traditional sides à la Sparks: Silky cavatappi mac 'n' cheese, smoky pit–roasted beans and crunchy broccoli slaw with bacon and blue cheese are popular choices. And what's the secret to that addictive barbecue sauce?
"Well," mused Sparks, "the thing with barbecue sauce among barbecue people is…we don't really talk about it. But I can say that we've tweaked it for the Michigan palate, too. It's not something you can find anywhere else."
Nor, presumably, can you find Sparks' "Famous BBQ Sundae" anywhere else. A portable, supremely palatable layering of coleslaw, beans, pork and barbecue sauce topped with beef jerky and served in a tall plastic cup (for optimal visual appeal), its only rival for the most fun name on the menu might be the "Pig Candy." (Don't ask, just try it!)
Besides the food, what Sparks believes makes his operation special is attention to detail and the almost "slap you in the face" customer service. "With that I mean that it gets your attention," he qualified. "We really focus on you – we want you to be happy. I love to host, and I think that shines through."
If his vision is realized – and indications are good that it will be – Sparks will be hosting for a long time to come. He revealed that he is already developing a plan for Sparks BBQ 2.0, which would include "two really important things. One is beer and wine, and the other is more hood space so I can have a grill. I would have two sides to the menu – one side from the pit, one side from the open grill. And that's just the tip of the iceberg. Look out Traverse City – there's way more to come from us!"
Sparks BBQ is located at 430 East Front Street in Traverse City. Open from 11am–8pm daily (11am–9pm in summer) through Labor Day, then six days a week during fall and winter. Dine in, carry out, limited delivery and various catering options available. For more information, call (231) 633-7800 or visit eatsparksbbq.com.
Rating: $–$$
Trending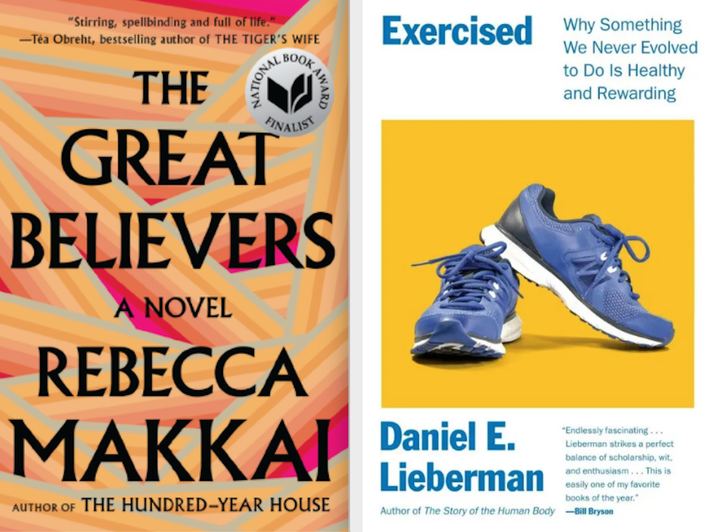 Get Your Friday Night Author Fix
Fiction or non? You better decide quickly because at 7pm Friday, Jan. 21, two book-loving NoMi organizations are zooming i...
Read More >>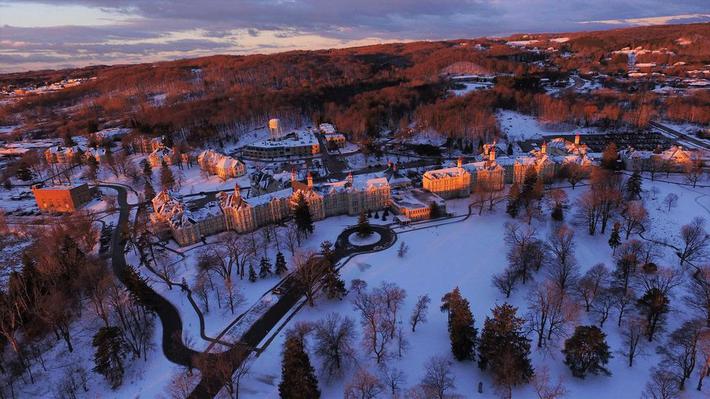 Hot Chili, Cool Music & Family Fun
Get ready for the Snow Jam & Chili Challenge on Saturday, Jan. 22 from 1pm to 6pm at The Village at Grand Travers...
Read More >>
Who's Next?
Let's assume, regardless of what happens in 2024, Joe Biden is not the future of the Democratic Party, and Donald Trump is...
Read More >>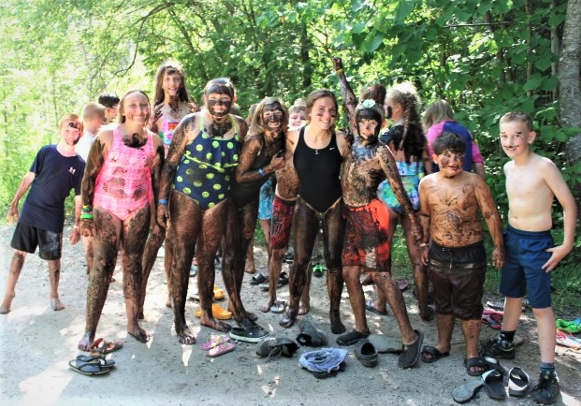 Northern Express' Kid Camp Special
Michigan boasts hundreds of summer camps for kids and teens, from the traditional Kumbaya-around-the-campfire to high-tech...
Read More >>
↑