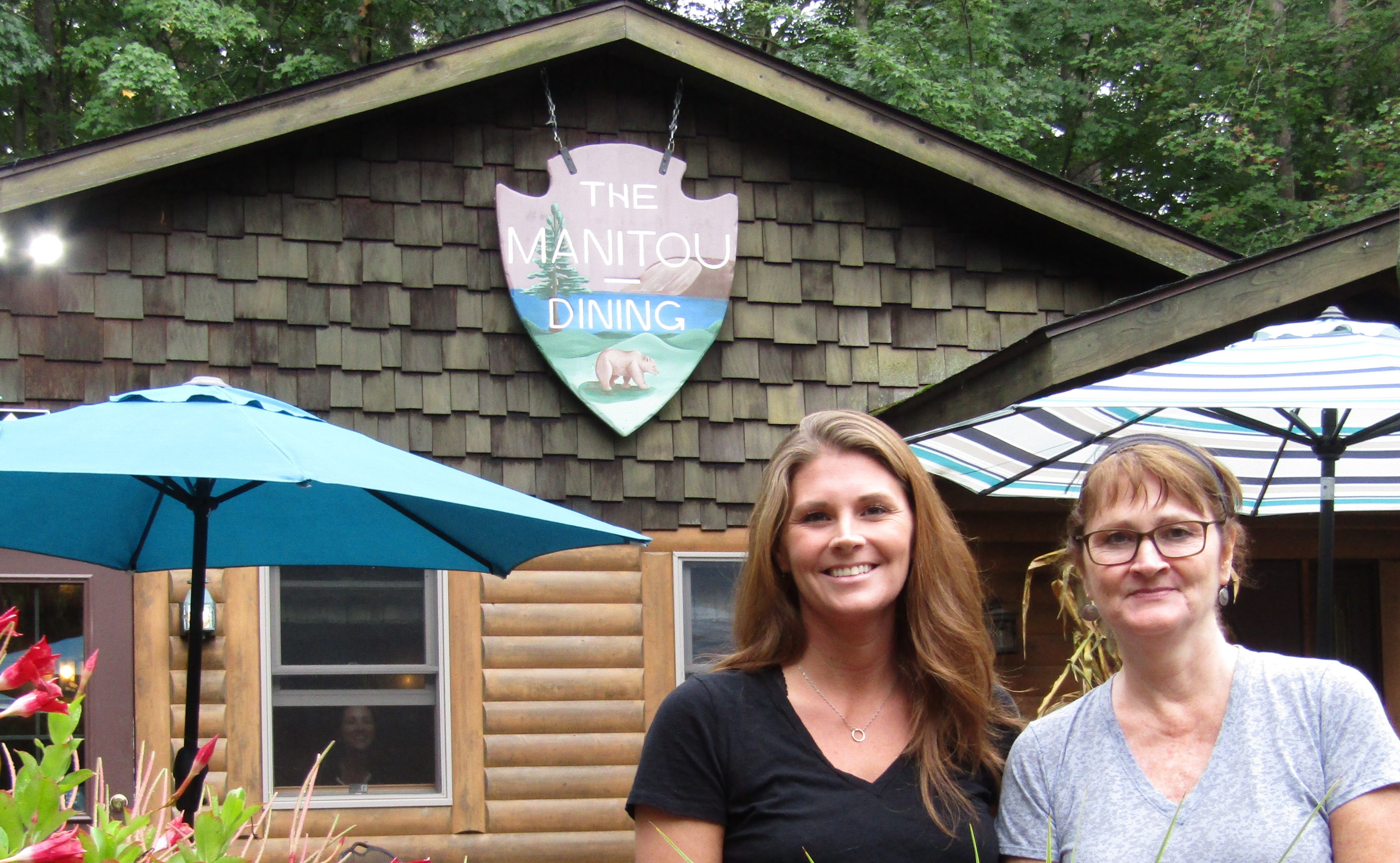 All In The Family
The Manitou restaurant in Benzie County has been serving up delicious fare – and world-class pies – since 1979
By Al Parker | Oct. 16, 2021
It started life as a common northern Michigan resort cabin, but over the years it's been transformed into one of Benzie County's most popular places for a quality dining experience.
The Manitou, out on M-22 between Empire and Frankfort, is a family-owned operation opened in 1979 by Doug MacHugh and a partner. A few years later, MacHugh and his wife, Lisa, bought out the partner to operate the steadily growing restaurant.
"'How hard can it be?'" Lisa says she wondered, looking back on those early days. "It was a lot of hard work, but we loved it."
Now Lisa and daughter Alex MacHugh-Lowery run the business. In keeping with the family theme, Alex's husband Jared Lowery serves up cold beer and classic cocktails from behind the bar.
One thing that has remained from the early days is the restaurant's comfortable north woods cabin vibe. The wood-lined walls feature stuffed animals and trophy fish, courtesy of Doug. College football photos give the bar a relaxing, sporty atmosphere.
"Our biggest strength is our consistency," says Lisa, the restaurant's main cook. "If you stopped in five years ago and enjoyed our lake perch dinner, you can come back and have that same dinner today. It's the same now. People like that."
By the way, that lake perch dinner is the Manitou's most popular entree. It's a Great Lakes yellow perch, lightly dusted and sautéed in garlic and butter or beer-battered and deep-fried.
The Nutty Trout ($29.95) is another popular entree. It's a rainbow trout rolled in pecans and flour, then pan sautéed and topped with lemon butter. They also offer a classic fish and chips, featuring flaky slabs of beer-battered or deep-fried Icelandic cod with a choice of potato ($21.95).
Can't decide on what seafood fare is for you? Try The Trawler, a hefty sampler of Michigan whitefish, sea scallops, shrimp and crabmeat stuffing ($29.95).
So, if you're a fan of seafood, especially northern Michigan fish meals, this is a must-visit eatery. "We're pretty well-known for our Great Lakes fish meals," explains Lisa. "We do sell a lot of fish."
Manitou visitors go through some 150 pounds of yellow perch, 130 pounds of whitefish and 120 pounds of walleye each week during the busy summer season.
There's plenty on the menu for non-seafood fans too. Their rack of barbecue pork back ribs ($24.95) is slow-roasted in BBQ sauce, then finished off under the broiler. The Northwoods Crispy Duck ($31.95) features half a duck baked in the oven, then deep-fried and served atop rice with homemade cherry sauce on the side.
There are a pair of flavorful chicken meals on the menu. The herb-roasted chicken ($23.95) is a half of a bird, baked with herbs and spices, then served over a bed of long grain and wild rice. The honey-dipped fried chicken ($21.95) is a popular classic done with a sweet twist.
You might want to start your meal with the Manitou's most popular appetizer: a basket of Skinny Dippers. They are hand-peeled potato skins, deep-fried and dashed with garlic salt. The Wing Dings are another top seller. These hefty chicken wings come 10 to an order with horseradish and BBQ sauce. Each of these apps is $11.95.
Lisa's handmade pies are popular, especially the blueberry-raspberry pie, which is from an old family recipe. Alex estimates that her mom has made almost 30,000 of these unique berry pies, an average of 800 every year. And that doesn't count the pecan, apple, cherry, Key lime and peanut butter pies she makes.
"People will call in and place their pie order before they decide on their dinners," says Lisa, with a laugh.
Almost everything served at The Manitou is made in house, which means a long workday for Lisa, Alex and the staff. Even though the restaurant is only open for dinners starting at 4:30 pm, the workday begins at 8am and often runs 'til past midnight. "There's lot of prep time for everything we do," says Lisa.
Lisa and Alex are quick to credit their staff for making the eatery run smoothly. During the busy summer months, they have about 35 team members. "We have kids working for us whose parents worked for us," says Lisa.
Both Alex and her brother Connor worked there during their childhood. "I started out handing out flowers on Mother's Day," recalls Alex. "Then I started serving when I was 14."
Over the years, the rustic cabin expanded to accommodate more guests. In 1982 a dining room was built; in 2000 the bar was added. When the pandemic hit, outdoor seating was added and now the Manitou can host 100 dinners inside and 35 more in the comfortable al fresco area.
It's been a successful year, according to Lisa. "We're way up almost every night from a year ago," she estimates. And the busy season seems to extend beyond summer, into at least the early autumn. They'll host special Thanksgiving and Christmas meals, before closing from January to mid-April.
"Closing down gives us a bit of a breather," explains Alex. "But it's not a vacation. We do a lot of cleaning from top to bottom, do repairs, ordering and planning for the upcoming season. There's someone here, pretty much, every day even when we're closed."
The Manitou is at 4349 N. Scenic Highway, M-22, in Honor. It's open for dine-in or takeout at 4:30pm six days a week; closed Tuesday. For takeout orders, call (231) 882-4761 or visit themanitourestaurant.com.
Trending
Running Out the Clock
As the birthdays accumulate, piling up like so many layers of dry leaves freshly fallen on fallow ground, one can't ...
Read More >>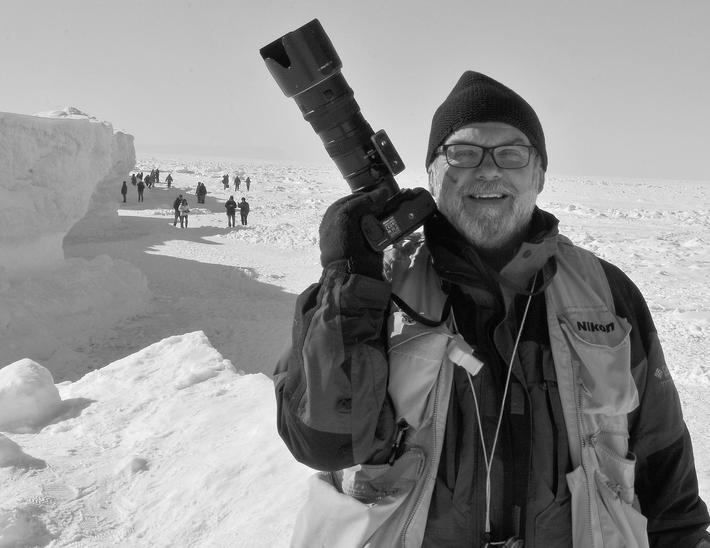 50 Years in Focus
Have you ever given someone a gift that changed the trajectory of their life? John Russell's girlfriend did. A half-...
Read More >>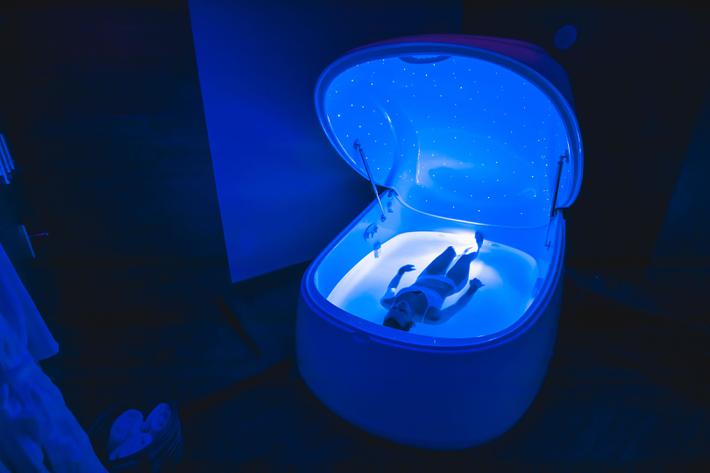 Must-tries for the Modern Mid-lifer
Blame Clark Stanley for giving snake oil a bad name. The self-named "Rattlesnake King" launched commercial sal...
Read More >>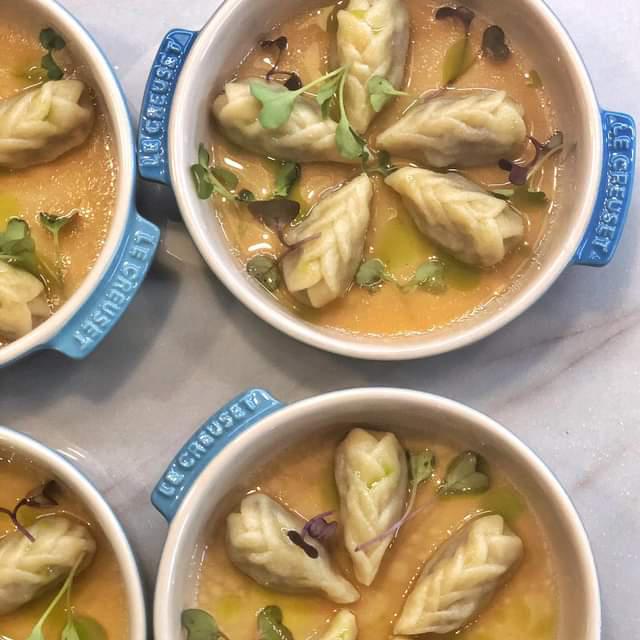 Forrest – A Food Studio
Everyone knows what an artist's studio is, but what about a food studio? For Forrest and Nicole Moline, it's a...
Read More >>
↑