Tastemakers : Epicure Catering - Brys Estate
Aug. 9, 2006
EPICURE CATERING
This Saturday (August 12, Noon – 6 pm) the Leelanau Peninsula Chamber of Commerce will host the 12th annual Leelanau Peninsula Food & Wine Festival in Northport. The festival will feature 14 wineries from the region and eight food purveyors offering an eclectic sampling of some of the area's best cuisine.
Festival organizers, at times, have struggled to attract food vendors—area restaurants lose employees this time of the year—but Epicure Catering seemed to always step up to the plate. Chef/proprietors Cammie Buehler and Andy Schudlich, started their Omena-based catering operation in 1999 with a mission to create contemporary local cuisine. The two have succeeded and have found themselves in high demand catering weddings and private parties and offering cooking classes at their Cherry Basket Farm (a place Mario Batali uses as well).
Buehler and Schudlich draw from the best the region has to offer and they make it their "goal to support local farms, wineries and fisheries." There are many essential elements to a catered party but two "killers" are those bulk-frozen-cubed cheese trays during the cocktail hour and then sitting down to a generic head lettuce salad before dinner with a watered down bulk package dressing. That's not going to happen with Epicure Catering; they have an assorted cheese offering of some of the best cheeses made in the world, starting in their own backyard with the Leelanau Cheese Company (big winners at this year's International Cheese Competition). As for salads they offer several variations using fresh local lettuces and spinach with a variety of area accents from cheeses to tomatoes.
Tired of the same old same old thing? Then check out a themed party from Epicure. For an anniversary, have a Vineyard Dinner, if your having out-of-town guests, try the Local Products Picnic Lunch. For those unfamiliar with the culinary talents of Epicure, this weekend's wine festival (located next to the Harbor in Northport) offers a great opportunity to taste just a sampling of their creative capabilities. To learn more visit www.caterleelanau.com or give them a call at 231.360.0042
Brys Estate Vineyard & Winery
2005 Pinot Noir
Pinot Noir is the wild stallion of the vineyard. The grape that is the most challenging for the winemaker, but when tamed it becomes the "ballerina" of reds, as Cornell Oliver the winemaker of Brys on the Old Mission Peninsula found out with his 2005 Pinot Noir. For years some had criticized the wine region in Northern Michigan, but in recent years wines from the area have been cleaning up major awards at international wine competitions. The world's top wine critics have visited the area, writing glowing reviews and in some cases (Rieslings, Pinot Grigio's), stated that these local wines were as good if not better than the best wine regions the world has to offer.
Yet, in crept the "but" word from the harshest critics; as in, but Northern Michigan can't make a great red wine. Those critics will now have to "taste their words." Red wines from the region have been showing vast improvement in recent years. This past growing season (2005) provided perfect conditions to showcase the region's ability to grow and make exceptional red wine. At last week's Michigan State Fair Wine Competition red wines were the talk of the show amongst the judges. The Brys 2005 Pinot Noir took a Double Gold and Best of Class Honors in the red category. Amanda Danielson of Trattoria Stella, and one of the judges, noted that what was most impressive was despite the fact that these "reds are young (Brys Pinot had only been bottled 10 days before the competition) they are showing very nicely."
Danielson and others feel that the '05 vintage will put Northern Michigan on the map for its reds as well. The Brys 2005 Pinot Noir notes of cherry in the nose and on the palate and its bright red color is reflective of the intensive fruit flavor. In her tasting Danielson noted that the wine "is a little higher in alcohol, nicely balanced in acidity and has lots of red fruit characteristics to it."
Because of limited production the Brys 2005 Pinot Noir will sell out quickly. Buy a case now and enjoy three bottles this year, try pairing with blackened salmon this fall or with venison in November. Enjoy three more bottles next year and cellar the other six for enjoyment over the next 10 years. So the next time someone says "Northern Michigan can't make a good red," simply respond, "But, obviously you haven't tried the 2005 Pinot Noir from Brys." www.brysestate.com
Trending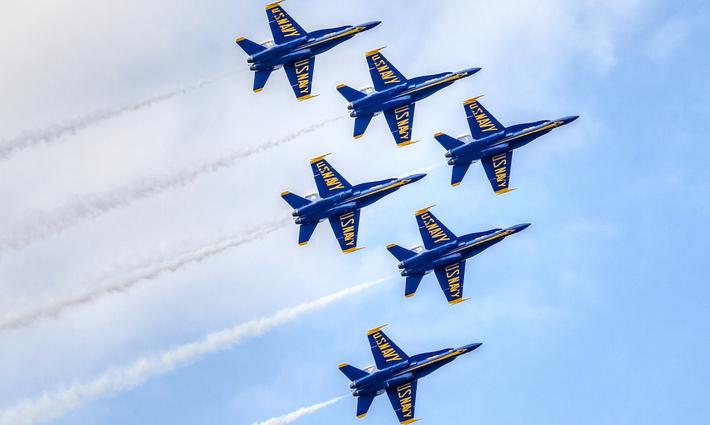 The Wind Beneath the Blue Angels' Wings
Crowds gather along Grand Traverse Bay to gaze into the sky for the biggest beach bash of the year. A voice shouts, &ldquo...
Read More >>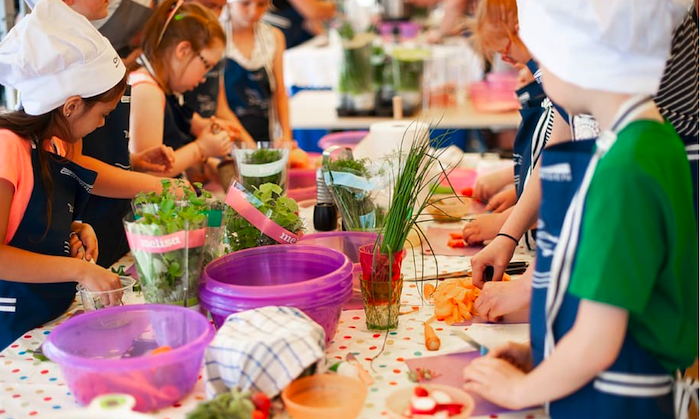 Creative Solutions to Food Insecurity
Food insecurity remains an ongoing concern in Michigan, with the nonprofit Feeding America reporting that in our state, 1 ...
Read More >>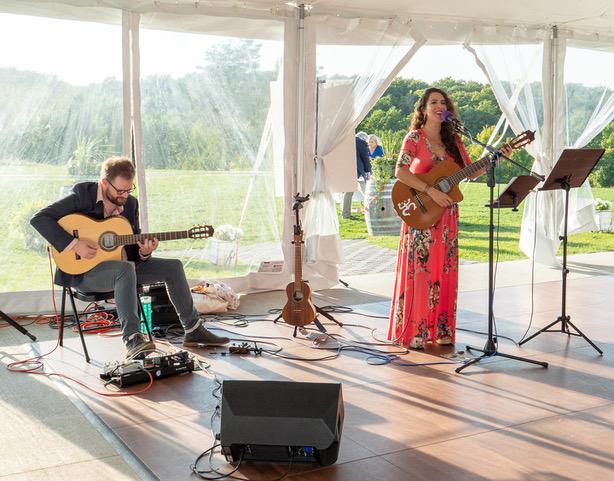 In Gratitude
"In Gratitude," a free community concert, will be held at 7:30pm on June 30 to thank the many donors and suppo...
Read More >>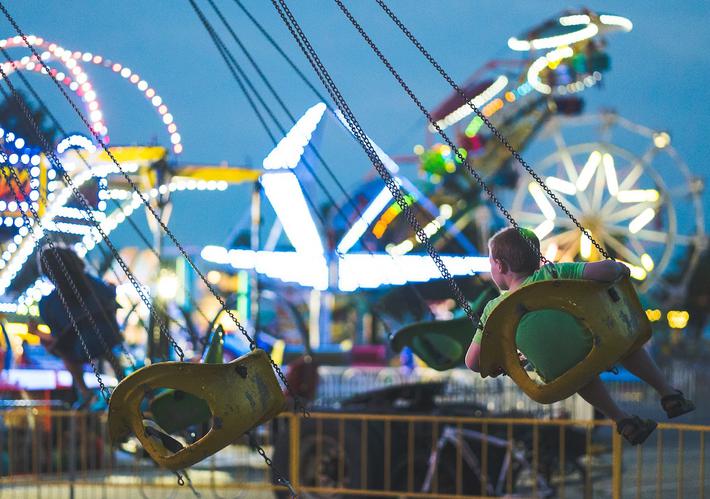 Forest + Festival = Fun
For more than 80 years, folks in Manistee County have been celebrating the Manistee National Forest Festival. This year, t...
Read More >>
↑